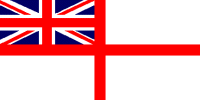 For Posterity's Sake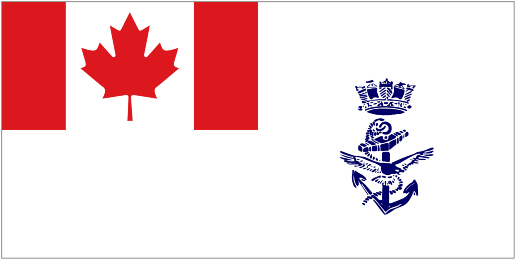 A Royal Canadian Navy Historical Project
In memory of those who have Crossed the Bar
Allan Francis MacLellan

Able Seaman, RCN

Born: 02 Dec 1928, Hamilton, Ontario

Died: 17 Jan 2009, Sydney, Nova Scotia
MacLELLAN, Allan Francis - 80, Sydney It is with great sadness that the family of Allan Francis MacLellan of Sydney, announce his death at the Cape Breton Regional Hospital on Saturday, Jan. 17, 2009. Allan was the son of the late Ronald and Margaret (MacNeil) MacLellan of Sydney Mines. Allan worked in retail for a number of years with Zellers and K-Mart in Halifax, Dartmouth, Charlottetown, Moncton, Fredericton and Toronto. He later worked with the Federal Government, as an employment councillor, retiring in 1987. He was a proud veteran of the Royal Canadian Navy having served in Korea aboard HMCS Nootka. Allan was a proud member of the Cape Breton Naval Veterans Association, and was also a member of the Royal Canadian Legion, Branch 12 in Sydney. Some of his many interests were wood crafts, (for which he was well known); stamp collecting, gardening and road trips with his wife Mary. He and Mary belonged to the Highland Capers Modern Square Dance Club, and the Celtic Round Dancers for a number of years where they made lifelong friends. Allan will be especially remembered for his love and devotion to his family and his wonderful sense of humour. He was always able to bring a smile to the faces of others. He is survived by his beloved wife, Mary (nee Walsh); his constant companion for almost 50 years; two sons, Robert (Susan) of Halifax, Darren of Sydney; his daughter, Kimberly of Sydney; and two beloved grandchildren whom he adored, Connor and Nikki of Halifax. Also surviving are his sisters, Rita (Gaza) Soltesz, Halifax, Cathy Pederson, Millville, Toni (Dan) Prince, Sydney, and Sr. Alma, Port Felix; as well as numerous nieces and nephews. He was predeceased by brothers, Ronald, Angus, John and Paul, sisters, Eldine MacLennan and Ann Marie in infancy. A special thank you to Dr. Liam Orrell and Dr. D. Brake and the staff of the ICU Department of the Cape Breton Regional Hospital for the care he received. Visitation for Allan will take place Tuesday, Jan. 20 from 2-4 and 7-9 p.m. in the W.J. Dooley Funeral Home, 107 Pleasant St., North Sydney. Funeral mass will be held Wednesday, 10 a.m. from St. Joseph Church, North Sydney, with Rev. Jim Attwood officiating. Cremation to follow. Interment in Lakeside cemetery at a later date. Memorial donations may be made to the Canadian Cancer Society. Online condolences may be sent to info@wjdooley.com. Members of the Cape Breton Naval Veterans Association will conduct a service at the funeral home on Tuesday at 2 p.m.
MacLELLAN, Allan Francis - Biography by Robert MacLennan
Allan Francis MacLellan was born in Hamilton, Ontario on December 2, 1928. His father Ronald, originally from Pictou County, was a coal miner and lived in Sydney Mines. When the steel plant there closed in 1921, the local economy was hard hit and many local men were forced to move west in search of work. Many, including Ronald, moved to Hamilton to take jobs associated with the steel industry there. While in Hamilton, Ronald married Margaret MacNeil from Sydney Mines. Their first three of eleven children were born in Hamilton, including Allan, before the young family relocated back to Sydney Mines, Cape Breton.
Allan grew up and went to school in Sydney Mines. The family lived in various locations including Pond Street, Centreville and King Street. Times were tough especially during World War Two when their father Ronald enlisted in the army and went overseas with the Royal Canadian Engineers. Allan tried to enlist towards the end of the war but was refused due to his age. In his teens, he proudly served in the Royal Canadian Sea Cadets. When Allan finished school, he worked as a clerk in a grocery store.
On June 13, 1949, Allan joined the Royal Canadian Navy and signed on for a five year term. It is believed he worked in naval stores during his time in the navy. His first year and a half was spent training and on shore duty on various naval bases in Canada, including Scotian, Cornwallis and Stadacona in Nova Scotia, and Naden in British Columbia. On November 20, 1950, back in Halifax, he was posted to the HMCS Nootka.
The Nootka was a tribal class destroyer, built in the Halifax Shipyards and launched in April, 1944. She was commissioned into the Royal Canadian Navy in 1946, too late to see service in World War Two. After commissioning, Nootka served as a training ship for the Atlantic Fleet. In 1949-1950, Nootka was rearmed and outfitted for destroyer escort duty and earmarked for Korea, where she did two tours of duty. Allan was on board during the first tour of duty. Nootka left Halifax for Korea on its first tour of duty in December, 1950. Along the way, they passed through the Panama Canal and made a stop in Hawaii. Nootka was to be one of three Canadian destroyers assigned to the region. While in Korean waters, Nootka performed blockade and screening duties and took part in shore bombardment of North Korean facilities including the coastal railway system which was used for carrying supplies to Communist forces. Allan was a member of a gun crew of one of the large 4Ē guns on board the Nootka. He spoke of the guns of the ship firing upon a railway bridge and knocking it down. When they returned at a later time, the bridge had been rebuilt. Allan also remembered the Nootka intercepting North Korean junks and sampans which were searched and sometimes seized. The Nootka sailed for home in July, 1951.
After his tour of duty on the Nootka, Allan was posted to HMCS Cornwallis, a Canadian naval base located in the Annapolis Valley of Nova Scotia. He was there for almost a year before being posted to the HMCS Magnificent on October 20, 1952.
HMCS Magnificent , affectionately known as ďthe Maggie,Ē was a Majestic class light aircraft carrier that served the Royal Canadian Navy from 1946-1956. She didnít serve in Korea since she was already committed to Nato duties in the Atlantic. During Allanís posting to the Magnificent, she took part in the Fleet Review on June 15, 1953, at Spithead near Portsmouth, England, to celebrate the Coronation of Queen Elizabeth II. The coronation and the fleet review were perhaps Allanís fondest memories of his naval service. He was certainly very proud to have been present.
In August, 1953, after his posting to the Magnificent, Allan was transferred to HMCS Stadacona, the Royal Canadian Navy base in Halifax, for the remaining portion of his naval service. He received an honourable release on June 12, 1954 with the rank of Able Seaman.
After his naval service, Allan returned to Cape Breton, where for a very brief time, tried his hand at coal mining. He later worked for several years at Brennan Wholesale Group in North Sydney. It was during this time that he met and started dating his future wife, Mary Walsh from North Sydney. In 1958, Allan applied and was accepted for a job with Zellers in Moncton, NB. He later worked in Zellers locations in Fredericton, Toronto, Dartmouth, Charlottetown and Halifax. While working in Toronto, he married Mary on October 6, 1959. They eventually bought a home and settled in Lower Sackville, near Halifax, where they began raising a family. Allan was recruited by K-Mart and worked there for a while before returning to Zellers on Barrington Street, in Halifax, as a merchandise manager.
Eventually tiring of the long hours in retail and wanting to spend more time with his family, Allan accepted a job with the federal government in Halifax. Shortly after, he was offered a position in Sydney which he accepted. In the summer of 1972, Allan and Mary with their three children moved back to Cape Breton and purchased a home in Sydney. Allan worked for the government until his retirement in the late 1980ís.
In his spare time, Allan enjoyed wood working and building wood crafts. He quickly outgrew his workshop in the basement so he built a large workshop in the backyard which he stocked with the latest woodworking tools. Allan and Mary became regulars at summer and Christmas craft shows in Cape Breton selling their wood products. Allan also enjoyed stamp collecting, gardening and travelling. In later years, he and Mary were involved in dance groups.
Allan was always proud of his service in the Royal Canadian Navy. While in Sydney, he joined the Cape Breton Naval Veterans Association and the Royal Canadian Legion. He was an active member in Remembrance Day services, memorial services, reunions and parades.
Allan MacLellan passed away on January 17, 2009 at the age of 80. He was laid to rest at Lake Side Cemetery in Georges River, near North Sydney.
Ships served in:
Courtesy of Robert MacLellan
---