---
HMCS MAGNIFICENT
Majestic Class Aircraft Carrier
---
WE STAND ON GUARD

HMCS MAGNIFICENT

From the collection of Larry Zbitnew, LCdr, RCN

Courtesy of Dennis Cardy

Click on the above photo to view a larger image
Laid down: 29 July 1943

Launched: 16 Nov 1944

Commissioned: 21 Mar 1948

Paid off: 14 Jun 1957

Returned to the RN: 14 Jun 1957

Fate: Broken up at Faslane in 1965
HMCS MAGNIFICENT (CVL 21) was a Majestic class light aircraft carrier that served the Royal Canadian Navy from 1948–1957. The third ship of the Majestic class, MAGNIFICENT was built by Harland and Wolff, laid down 29 Jul 1943 and launched 16 Nov 1944. Purchased from the Royal Navy (RN) to replace HMCS WARRIOR, she served in a variety of roles, operating both fixed and rotary-wing aircraft. She was generally referred to as the Maggie. Her aircraft complement included Fairey Fireflies and Hawker Sea Furies. Complement: 1100 (including air group).
On 20 Mar 1949, while on fleet manoeuvres in the Caribbean, thirty-two aircraft handlers on the MAGNIFICENT briefly refused an order to turn to morning cleaning stations to protest various grievances.
On 04 Jun 1949, HMCS MAGNIFICENT ran aground on an uncharted rock, near White Lodge Beacon, 70 miles southwest of Halifax. She was freed with the help of the destroyer HMCS NOOTKA and returned to Halifax under her own power on Sunday, 05 Jun 1949 with several flooded compartments.
On 23 Aug 1950 The Canadian Special Service Squadron, consisting of the MAGNIFICENT, Huron and MICMAC sailed from Halifax for a three-moth training cruise to Europe. The Canadian Special Service Squadron arrived at Londonderry on 01 Sep 1950. For the next two weeks the ships carried out an intensive anti-submarine training program. From 'Derry they went to Rosyth, Scotland, and then to Oslo, Norway. Ships of the Special Service Squadron called at seven ports - Gothenburg, Copenhagen, Amsterdam, Rotterdam, Antwerp, Portsmouth and Cherbourg - within 22 Days. The Special Service Squadron completed the continental phase of its training cruise with visits to Lisbon and Gibraltar. Following a strenuous exercise period with the British Home Fleet, the ships sailed westward for Bermuda. There the MAGNIFICENT, HURON and MICMAC were joined by the frigates LA HULLOSIE and SWANSEA and the five ships arrived at Halifax on 27 Nov 1950
On 02 Jun 1952 HMCS MAGNIFICENT left Halifax to take part in exercises with the Royal Navy in the Mediterranean and afterwards, NATO exercises in the North Atlantic, taking part in Exercise Mainbrace '52 on the final leg home. Her ports of call on this voyage were: Plymouth, England (14-17 Jun 1952); Portsmouth, England (26-30 Jun 1952); Malta (10-13 Jul 1952; Navarino, Greece (14-18 Jul 1952); Athens, Greece (19-22 Jul 1952); Istanbul, Turkey (24-27 Jul 1952); Tobruk, Libya (28-31 Jul 1952); Malta (02-11 Aug and 15-18 Aug 1952); Belfast, Ireland (28 Aug - 03 Sep 1952); Rosyth, Scotland (11-26 Sep 1952); Greenock, Scotland (26 Sep - 01 Oct 1952); returning to Halifax on 10 Oct 1952.
In October 1954, HMCS MAGNIFICENT transited the Panama Canal and entered the Pacific where she was met by HMCS STETTLER who joined her as plane guard for time in the Pacific coast. Enroute to Esquimalt she paid 4 day port visits to San Diego and San Francisco. After a 6 day visit at Esquimalt and a 5 day visit to Vancouver in November, she headed back south conducting flying operations on her way back to Halifax.
On 22 Jan 1955, 47 sailors from HMCS MAGNIFICENT were admitted to the RCN Hospital at HMCS STADACONA after having ingested drinks spiked with methyl alcohol.
On 04 Sep 1955, HMCS MAGNIFICENT departed Halifax for a deployment on Exercise Sea Enterprise with port visits in Norway, England, France, Gibraltar and Italy returning to Halifax on 07 Dec 1955.
On 27 Feb 1956, HMCS MAGNIFICENT departed Halifax for Spring Cruise 1956, returning 07 May 1956.
Her last role was as a transport during the Suez Crisis, carrying a large part of the Canadian peacekeeping force to Egypt. With her weapons stripped and her crew reduced to a complement of 600 officers and men she departed Halifax in late December 1956 with 406 Canadian troops and their vehicles parked on her deck - along with 4 RCAF de Havilland Canada DHC-3 Otters and a single H04S helicopter. She arrived at Port Said, Egypt on 07 Jan 1957 where the troops and equipment were disembarked and returned to Canada in March 1957.
HMCS MAGNIFICENT departed Halifax in Apr 1957 and arrived at Plymouth where she was paid off by the RCN on 14 Jun 1957. She was returned to the RN on the same day and placed in reserve. On 12 Jul 1965 she arrived at Faslane to be broken up.
---
---
Photos and Documents Ship's company photos The Ship's Bell
HMCS MAGNIFICENT (Video)
---
Commanding Officers
---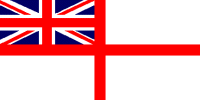 In memory of those who made the ultimate sacrifice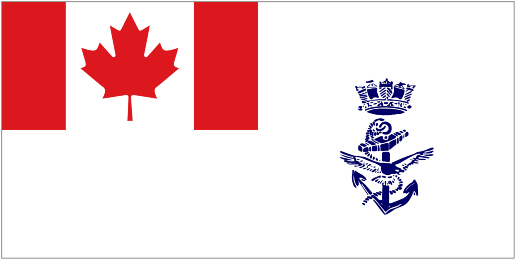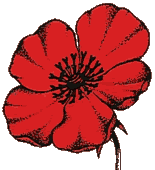 Lest We Forget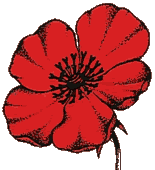 ---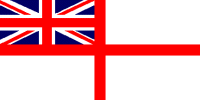 In memory of those who have crossed the bar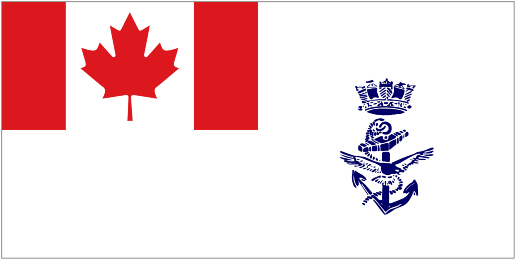 They shall not be forgotten
A
B
Ca-Cl
Co-Cz
D
E
F
G
H
I-J
K
L
Ma
Mc-Mu
N
O
P
R
S
T
U-V
W-X
Y-Z
---
Former Crew Members
Abbott, Harry - 1949-1950

Anderson, Lyle (Andy) - 1949

Ashworth, Michael

Ayres, Harvey - 1950

Balfour, Robert (Red), Cdr (E), RCN - as LCdr, RCN - 16 Jun 1947 (Stand by) / as Cdr, RCN - 07 Apr 1948

Barlow, Frank Ernest, Ord/Lt, RCN - 20 May 1950

Barritt, Frank

Bartlett, Richard (Dickie) Edward, A/LCdr (P), RCN - 20 May 1948, 825 Sqn, CO

Bates, Peter James, Wt/Wtr, RCN - 07 Apr 1948

Bird, Henry John Gibb (Dickie), A/LCdr (P), RCN - 20 May 1948, 803 Sqn, CO

Bishop, Boyd (Bish) - 1949-1950

Booth, Philip Sydney, Lt (TAS), RCN - 23 Jul 1948

Boulanger, Gaston, AB - 1952

Bourque, Charles Alfred, Lt (P), RCN - 20 May 1948, 825 Sqn

Braithwaite, "Rick" - 1949

Brown, Alan (Al) Charles, Lt (E) (A/E), RCN - 21 May 1948, 19 CAG

Bruce, Brill - 1949

Bryan, Harry - 1950

Burchell, "Bulb", Commander, RCN - 1950

Burns, John Martin Joseph, Lt (P), RCN - 20 May 1948, 825 Sqn

Bryne, Albert (Abbie) John, Lt (P), RCN - 23 May 1948

Campbell, John Glidden Starr (Rocky), Lt (E) (A/E), RCN - 16 Jul 1951

Cannon, Bucky - 1949

Carlson, "Ollie" - 1949-1950

Carr, Douglas, AB, Observer's Mate, RCN (of Chesterville, ON)

Case, Charles, LSRT3, 19826H, RCN

Coade, Paul - 1950

Considine - 1961

Connolly, Valentine Patrick Louis (Val), Surg LCdr, RCN - 27 Jul 1950

Copping, "Cop" - 1949

Cooper, Sidney G., Cdr (P), RN - 29 May 1950

Coryell, John Warren, LCdr (L), RCN - 30 May 1949, Flight Deck Party

Cribb, John - 1949

Currie, Graham - 1950

Dandeno, "Dan" - 1949

Dickenson, "Dick" - 1950

Donkin, "Chas" - 1950

Dowdall, Francis (Frank) (Paco) - 1949

Dubuc, Pierre (Pete), 35822-H, RCN - 1956

Dumaresq, Selwyn (Buzz)

Duncan, "Dunc" - 1949

Easton, "Red" - 1950

Elton, Joseph William, Lt, RCN - 16 Jul 1951

Evans, John Charles Hudson, A/Cd/Gnr - 24 Jun 1949 / A/Gnr - 25 Jun 1949

Failey, William, AB, RCN (of Scarboro, ON)

Foster, Bob - 1950

Fredette, Don - 1949

Frost, Jim - 1950

Fry, George - 1949

Gibson, "Alice" - 1950

Gillespie, Frederick Thomas, Cdr (L), RCN - 07 Apr 1948

Gillis, Harold George, Lt (E), RCN - 07 Apr 1948

Guttorsom, Baldur Franklin, LCdr (L), RCN - 16 Jul 1951

Harvie, Jeffrey (Jeff) James (Jay Jay), Lt (P), RCN - 20 May 1948, 803 Sqn

Heard, Huntley - 1950

Heath, Ron, Lt (P), RCN - 20 May 1948, 803 Sqn

Holden, Jim - 1949

Hutcheson, James Gordon Rodgers

Hutton, Robert (Bob), Sig

Isaac, Henry (Hank) Wightman, Lt (L) (A/R), RCN - 19 May 1948, 19 CAG

Janicki, Henry - 1949

Jarvis, Carl - 1949-1950

Johnson, James Harold, A/LCdr (E) (A/E), RCN - 19 Jun 1950

Johnston, William (Bill) David Falconer, Lt (ND), RCN - 05 Jul 1948

Kings, Dennis (Denny), Wt (A/E), RCN - 07 Apr 1948

Kirkendale, George, Wt (L), RCN - 07 Apr 1948

Kynaston, Bernie - 1949

LaPlante, Jean-Guy - 1949

LaRue, George Albert, LCdr, RCN - 07 Jun 1948

Lavack, Robert (Robbie) Francis Joseph Ferdinand (Curt) (Kurt), Lt (P), RCN - 20 May 1948, 825 Sqn

Lebert, William - mid 1950s

Leclair, Jim - 1949

Lewry, John (Jack), Lt (O), RCN - 20 May 1948, 825 Sqn

Long, Charles, SLt (P), RCN (of Calgary) - 1955-56

Lyons, Rodney (Rod) Albert, Lt (P), RCN - 20 May 1948, 803 Sqn

Marshall - 1961

Mathewson, "Skip" - 1950

Mattatall, "Bones" - 1949

McArthur, "Mac" - 1949

McIntosh, Frank - 1952

McKay, Robert Lewis, Lt (P), RCN - 20 May 1948, 803 Sqn

McKelvie, "Mac" - 1949

McLlelland, "Mac" - 1950

McLure, Donald, Cdr (S), RCN - 02 Jul 1951

Mitchell, "Mitch" - 1950

Murphy, Avard - 1949

Murphy, Vincent John, Lt (P), RCN, 18 May 1948, 825 Sqn

Muschamp, "Mus" - 1950

Myers, Ed, Pilot - 05 Mar 1949 - 07 Apr 1949 pilot 19th CAG under the command of Cdr(P) Jim Hunter flying Sea Furies and as a member of 883 Squadron under command of LCDR(P) Ray Creery.

Nodwell - 1949

Ouellet, Guy - 1952

Pattison, "Pat" - 1949

Patton, Cyril (CY) George, Lt (P), RCN - 20 May 1948, 825 Sqn

Peacock, Douglas (Doug) Dennison, Lt (P), RCN - 20 May 1948, 825 Sqn

Pelerine, Andy - 1952

Piers, Desmond (Debbie) William, Cdr, XO - 07 Apr 1948

Pipe, Merv - 1949

Porter, David, CPO1, RCN - 1953

Porter, Edward Young, Cd/Wdm, RCN - 10 Jun 1950

Potter, Victor Howard, 14360-H - 1949 - 1953

Power, Jim - 1949

Pulfer, Clarence James (Jimmy), Lt (P), RCN - 20 May 1948, 803 Sqn

Quirt, Ronald (Dick) Earl, Lt (O), RCN - 20 May 1948, 825 Sqn / 16 May 1949

Radburn, John (Slip) - 1949-1950

Raeside, Vaugh - 1949


Reed, John Curwen (Cocky), Cdr (L), RCN - 07 Apr 1948

Renaude, "Frenchy" - 1949

Reynolds, "Gabby" - 1950

Riddell, Robert McMillen, Cd/Rad, RCN - 07 Apr 1948

Robertson, Donald Alexander, A/Int/Lt, RCN - 07 Jun 1948

Scarth, George Alexander, LCdr, RCN - 07 Apr 1948

Shankland, Leigh - 1956

Sheppard, "Shep" - 1950

Shuttleworth, Dennis Holt, Lt (E), RCN - 22 May 1950

Skelton, Lt (O), Frederick Arnold (Bones) Skelton - 30 May 1949

Slater, Frederick Gordon, Cdr (L), RCN - 07 Apr 1948

Slocumb, George Anthony, Cd/Wdm, RCN - 19 Jul 1948

Smith, Torchy - 1952

Stevens, John Clement, Lt (E), RCNVR - 31 Jul 1945 (Standby)

Stevens, Warren Allison, Wt/Shpt, RCN - 05 Jul 1948

Sturgeon, Clarence Alfred, Cd/Ord, RCN - 02 Jun 1948

Tasse, Albert Clarke, Lt (S), RCN - 31 Jul 1950

Taylor - 1961

Taylor, David Swanson, A/Gnr, RCN - 05 Jul 1948

Thompson, Keith "Osmo", ABMO - 1956-1957

Watson, "Doc" - 1949-1950

Webb, Jack - 1949

Whitby, John Patrick, Lt, (P), RCN - 20 May 1948, 803 Sqn

White, Donald Ross, Cd/Com, RCN - 11 Jul 1949

Whyte, Robert Roger, Lt (L), RCN - 07 Apr 1948

Wilkinson, Norman Leslie, Wt/Ord, RCN - 07 Apr 1948

Williams, John Arthur, Inst/Slt, RCN - 03 Jul 1950

Winnett, Henry (Harry) Albert, LCdr (E), RCN - 31 Jul 1946 (Stand by) / 07 Apr 1948

Wood, Fritz - 1950

Wood, Richard Frank, Lt, RCN - 30 Jun 151

Woods, Alan John, Lt (P), RCN - 20 May 1948, 825 Sqn

Wright, John Gern (Gerry), Lt (P), RCN - 07 Apr 1948

Young, Maxwell Boe, Wt (S), RCN - 07 Apr 1948

Young, Ron, 31076-H, EM - Paying-off crew
---
Photos and Documents
This group of photos is believed to be of the commissioning of HMCS MAGNIFICENT

Courtesy of David Upright

HMCS MAGNIFICENT during trials - 1948

(2) Launching a Fairey Firefly - May 1948. Neg # RE81-338 (3) Neg # VR992.162.9 (4) Neg # VR995.42.57 (5) Neg # VR995.42.60

Newspaper article on HMCS MAGNIFICENT running aground southwest of Halifax

The Belleville Intelligencer 06 Jun 1949

Source: Belleville Public Library microfilm collection

Researched and complied by: © John Lyons 2017

Articles on the Court Martial of HMCS MAGNIFICENT's Commanding Officer and Navigating Officer from when she ran aground 04 Jun 1949

(1) Article from the Belleville Intelligencer 24 Jun 1949 (2) Article from the Belleville Intelligencer 28 Jun 1949

(3) Article from the Belleville Intelligencer 29 Jun 1949 (4) Article from the Belleville Intelligencer 30 Jun 1949

Source: the Belleville Public Library Microfilm Collection

Researched and complied by: © John Lyons 2017

Damage to HMCS MAGNIFICENT after running aground near White Lodge Beacon 04 Jun 1949

Courtesy of David Upright

Article on HMCS MAGNIFICENT coming out of dry dock after repairs from her grounding

Halifax Chronicle-Herald - either 12 or 13 Oct 1949

Research by / courtesy of George Newbury

Undated photos of some form of celebration on HMCS MAGNIFICENT

Courtesy of David Upright

(DU040) HMCS MAGNIFICENT in dry dock

(DU042) HMCS MAGNIFICENT arriving in Halifax

(DU049-DU050) HMCS NOOTKA fueling from HMCS MAGNIFICENT - 1950 (DU051) HMCS HAIDA G63 fueling from HMCS MAGNIFICENT

(DU052) HMCS HAIDA 215 fueling from HMCS MAGNIFICENT

Undated photos of, on, and from HMCS MAGNIFICENT and her crew

Courtesy of David Upright

"Prangs on the Maggie" circa 1949

These photos show the dangers of landing on an aircraft carrier

"I spent 29 years in the RCN/CF with all of my sea time on MAGNIFICENT and Bonaventure. I spent several months on Maggie as the crane operator during flying stations. My crane was hit twice on the same day and as a result I could no longer stay in the crane during aircraft recovery but had to stay in a position aft of the crane ready to operate it if necessary. To my knowledge, I was the last crane operator on Maggie to remain in the crane during recovery. I am not sure what the policy was on Bonnie. The angled deck on Bonnie made it less likely to be hit by an aircraft on recovery."

Submitted by Francis Dowdall, RCN/CF, Ret'd

HMCS MAGNIFICENT CVL21

From the photo collection of Lt VS Curry, CD, RCN (Ret'd)

Courtesy of Gerry Curry

HMCS MAGNIFICENT with HMCS Haida passing astern. Photo taken off Puerto Rico

From the collection of William Henshaw

Courtesy of Fred Appleton

William Stuart Henshaw - served in HMCS MAGNIFICENT. Date and place of photo unknown

From the collection of William Henshaw

Courtesy of Fred Appleton

Maggie Set To Sail East When Asked

Halifax Chronicle-Herald, Mon 26 Nov 1956

Researched by George Newbury

HMCS MAGNIFICENT carrying Canadian army vehicles to a United Nations peacekeeping mission in Egypt Source: Canadian War Museum George Metcalf Archival Collection

Stoker (Mascot) Standeasy, of HMCS MAGNIFICENT

Source: Maritime Museum of BC

Image courtesy of CFB Esquimalt Naval & Military Museum

HMCS MAGNIFICENT - 1951-1953

(AM21) Frank Mattatal on HMCS MAGNIFICENT - 1949 (AM22) Smoker on HMCS MAGNIFICENT - 14 Oct 1949 (AM23) MAGGIE Smoker - names on back of photo (AM24) HMS VICTORY - 1950 (AM25) Archie MacArthur on HMCS MAGNIFICENT - 1949 (AM26) Archie MacArthur and Frank Mattattal - 1949

(AM27) Archie MacArthur on the flight bridge on HMCS MAGNIFICENT (AM28) Unidentified Tribal class destroyer (AM29) HMCS IROQUOIS G89 coming alongside HMCS MAGNIFICENT to fuel - 1950 (AM30) A/C landing on HMCS MAGNIFICENT - 1949 (AM31) A/C aborting landing (AM32) A/C about to crash in the ocean

(AM33) Sea Fury crash on deck of HMCS MAGNIFICENT - 1950 (AM34) Sea Fury crash on deck of HMCS MAGNIFICENT - 1950 (AM35) Lee Stewart on HMCS MAGNIFICENT - 1950 (AM36) HMCS NOOTKA R96 fueling from HMCS MAGNIFICENT - 1950 (AM37) Unknown destroyer fueling from HMCS MAGNIFICENT - 1951 (AM38) Portsmouth - 1951

(AM39) Gibraltar. HMCS MICMAC 214 alongside - 1951 (AM40) Riviera - 1951 (AM41) Lee Stewart and Archie MacArthur - 1951 (AM42) Pompeii, Italy - Archie MacArthur in middle (AM43) newspaper article on 1951 cruise to Mediterranean (AM44) MacElvoy on HMCS MAGNIFICENT- date unknown

(AM15) Entrance to Valetta, Malta (AM46) L-R: Chatterton, Archie MacArthur, Lee Stewart, Len Keen on HMCS MAGNIFICENT, Malta (AM47) Len Keen (centre), Malta (AM48) Valetta, Malta - 1951 (AM49) Valetta Harbour, Malta - 1951 (AM50) Archie MacArthur, Lee Stewart, Chatterton in Malta

(AM51) Archie MacArthur in Malta - 1951 (AM52) Archie MacArthur in Malta - 1951 (AM53) Chatterton, Keen and Archie MacArthur in Malta (AM54) Jack Chatterton, Malta - 1951 (AM55) HMS OCEAN and HMCS MAGNIFICENT, Malta - 1951 (AM56) Location unknown - possibly Valetta, Malta

(AM57-AM58) Archie MacArthur in Athens - 1951 (AM59) Archie MacArthur in Southern France - 1951 (AM60) Lee Stewart and Archie MacArthur in Athens - 1951 (AM61) Lee Stewart on right (AM62) Possibly Stern on HMCS MAGNIFICENT

(AM63) Len Keen (left) and Archie MacArthur (AM64) Len Keen (left) and Lee Stewart (AM65) San Juan, Puerto Rico (AM66) Archie MacArthur (left) and Rod Chandler, Grenada - 1953

From the collection of CPO1 Archie MacArthur, RCN

Courtesy of Colleen Coons

(RM32) HMCS MAGNIFICENT - Welcome to USNAS QUONSET booklet - PDF file (RM33) HMCS MAGNIFICENT Damage Control Training notes - PDF file (RM34) Invitation of a ship's company dance for HMCS MAGNIFICENT - 27 Nov 1953 (RM35) Page from a letter to Russell Matthews about a Radioman named McCann whose grandmother had passed away (RM36) Communications duty watch 06 Nov

From the collection of Russell Matthews, LSCR1, RCN

An Avenger flying over HMCS MAGNIFICENT - 1950-53 time frame

The Avenger is still flying in western USA, still wearing her RCN paint work

Photographer: unknown

Courtesy of Gerald Sullivan

HMCS MAGNIFICENT with HMCS Micmac astern, March/April 1951

Courtesy of Gerald Sullivan

Deck operation on HMCS MAGNIFICENT - dates unknown

From the collection of John J. Cummins

Courtesy of Bill Cummins

Petty Officers Williams on HMCS MAGNIFICENT 1952

From the collection of William R. Williams

Courtesy of Brian Williams

Victory Smiles

Newspaper article on crew of an Avenger on HMCS MAGNIFICENT credited with a submarine "kill" during EX MAINBRACE 1952

Halifax Mail-Star 06 Oct 1952

Research by / Courtesy of George Newbury

Aircrew in photo: LCdr Marc Favreau of Ste Eustache, QC; Lt William Atkinson, of Winnipeg; and AB Douglas Carr of Chesterville, ON.

Petty Officer Williams with his son Brian on HMCS MAGNIFICENT circa 1952-53

From the collection of William R. Williams

Courtesy of Brian Williams

HMCS MAGNIFICENT at the Coronation Fleet Review, Spithead, U.K., 1953

From the collection of John Cummins

Courtesy of Bill Cummins

---

HMCS MAGNIFICENT, returning to Halifax from the 1953 Coronation Fleet Review, in a North Atlantic gale - Jun 1953

Courtesy of Gerald Sullivan

HMCS Micmac preparing to tow M.V. Gilbert Jr. - HMCS MAGNIFICENT standing off in the background

April 1951, I was bridge messenger in HMCS MAGNIFICENT, proceeding south in Caribbean Sea. At first light, radar picked up drifting Dominican coastal ferry the Gilbert Jr. which had been drifting for several days - out of fuel, water & food. The so-called engineer thought the Captain had fueled vessel; the so-called Captain thought that the engineer had fueled. Our escort, destroyer Micmac put crew, food & water aboard, found 12 female passengers as well as a number of chickens and two (horses??). Micmac took vessel in tow to nearest port Curacao. We then proceeded east along Venezuelan coast to Trinidad for R&R, rum ($1.00 a bottle) & coke. We had been at sea for more than two weeks, time for a little run ashore.

Courtesy of Gerald Sullivan

HMCS MAGNIFICENT, G-6 Mess - 1951

No more space than a single car garage, we are sitting on the boot lockers, lockers on opposite side of mess, nothing fancy here, 20-25 men in mess. Note the hammock bar top of photo, each loop indicates a mick, kind of cozy with full crew on extended deployment. We are alongside in Halifax, ships laundry shut down, until we return to sea, did our own laundry in 10 gallon bucket with toilet plunger, some laundry seen top of photo. Number of shipmates seen here are Newfoundlanders - great guys to sail with. Few days later we were off to the Mediterranean with full crew and many stops along the way.

Courtesy of Gerald Sullivan

MAGNIFICENT at anchor off San Raphael, French Riviera, fall, 1951

We were operating with RN carrier HMS Ocean, and French navy on NATO exercises in the Mediterranean. Attached photo was taken by a French professional photographer, apparently, shortly after we anchored. Liberty boats can be seen alongside forward gangway and proceeding towards shore. Around 2230-2300 returned to the jetty after a run ashore in San Raphael & Nice, to wait for the Liberty boats back aboard. There was a French civilian flogging photographs to the Ocean Hands, telling them it was a photo of Ocean, light was poor, and they were buying them. He was down to his last photo when I took a look at it and could see it was the MAGNIFICENT, Avengers on flight deck & Maple Leaf on ships funnel. Realized it was a great 20"X12" colour tinted photo. Paid him remaining Francs I had left. Frenchman didn't know one ship from the other. Wonder what the Ocean hands did when they realized it was MAGNIFICENT. I had mine framed when home on leave.

Courtesy of Gerald Sullivan

OSNQ Gerald (Jerry) Sullivan in Rome, Oct 1951

"I was an A/B NQ (Not Qualified) on MAGNIFICENT at the time. Later that day we had an audience with Pope Pius XII at his summer residence."

Courtesy of Gerald Sullivan

Boudro & Considine having a beer in Rome Oct 1951

Courtesy of Gerald Sullivan

Oct, 1951 - MAGNIFICENT & Micmac alongside in Naples, ships companies travelled to Rome by train on a tour and audience with Pope Pius XII. Late in the day, before retuning to Naples we had dinner in a 1st, class Italian restaurant, Chianti was plentiful, as fast as bottles emptied they were replaced. Ken Book on right I`m on left, Boots Boudro next to Book.

In photo, L-R: Jerry Sullivan, unknown, unknown, Boots Boudro and Ken Book.

Courtesy of Gerald Sullivan

"Hands ashore on Capri, toured the island in a Rolls Royce taxi, visited Gracie Fields, villa & had couple of drinks at her bar. Interesting times!!"

Courtesy of Gerald Sullivan

"Abandon Ship!"

Crew of HMCS MAGNIFICENT go for a swim off Greece in 1952 after Admiral Lord Louis Mountbatten (seen in the photo to right) orders "Abandon Ship!"

Courtesy of Gerald Sullivan

(See RCN Memories - Abandon Ship!! for the full story behind the photo)

Admiral Lord Louis Mountbatten, Commander of the RN Mediterranean Fleet, boards HMCS MAGNIFICENT, July 1952

Courtesy of Gerald Sullivan

Marven Karl Hatter (right) HMCS MAGNIFICENT and unknown friend on left - date and place unknown.

Source: Obituary for Marven Hatter

Some of HMCS MAGNIFICENT's crew at Norfolk, Va, 1953

Courtesy of Gerald Sullivan

Audience with Pope Pius X II at his summer residence Castle Gandolfo attended by members of the ship's company

Courtesy of Gerald Sullivan

(See RCN Memories - An Audience with the Pope)

HMCS MAGNIFICENT & HMCS Micmac Mediterranean Cruise - 1951

(1) Album cover (2) HMCS MAGNIFICENT and HMS Ocean, Malta (3) HMCS MAGNIFICENT entering Naples Italy (4) Sight-seeing in Naples (5) Gibraltar - Photo taken from HMCS MAGNIFICENT (6) Mount Vesuvius as seen from Naples Harbour - Photo take from HMCS MAGNIFICENT (7) Ruins of Pompei, Italy (8) Capri (9) Capri (10) "Marine Grande", Capri (11) Unknown place in the Mediterranean (12) Unknown place in the Mediterranean (13) Valetta, Malta (14) Halfar, Malta - 1951

From the collection of Eugene Miller

Courtesy of Rene Miller

Sunday Divisions on HMCS MAGNIFICENT - 1951. Barbados Police Band in attendance

From the collection of C. Aubrey Redden, CPO1, RCN

Courtesy of Sherri Redden

---

HMCS MAGNIFICENT off the volcanic island of Stromboli in 1952

MAGNIFICENT sailed from Halifax 2nd June 1952, working with Royal Navy in the Mediterranean, it was now August and we were leaving Malta for a NATO deployment with US Navy in Denmark & Norway, operating as far north as North Cape. All hands were aboard, sea boats inboard & secure, when the Captain K.L. Dyer announced on the loud hailer that a movie had been made a short time ago in the Tyrrhenian Sea on the volcanic island of Stromboli, and there had been some fooling around with the actress Ingrid Bergman, and director Roberto Rossellini. And as this ship had never traversed the Strait of Messina, we were going to have a look. Special Sea Duty Men close up, close all X & Y doors, we are off. Through the Strait of Messina, circled Sicily and proceeded to Gibraltar.

Courtesy of Gerald Sullivan

40 mm gun crew of HMCS MAGNIFICENT - Spring 1951 in the Caribbean Sea

Bernard (Bernie) Dubois loading ammunition, Gerald (Jerry) Sullivan to his immediate right is supplying the ammo.

Courtesy of Gerald Sullivan

HMCS MAGNIFICENT with HMS Ocean astern with the Dghaisa boats waiting ferry crew members out to the ships - 1951

There were not too many ports where we go that we could go alongside, ship would go to a buoy or anchor. Ship's boats provided some means of getting ashore, space was limited, so there were delays in crew getting ashore. If working with the US Navy they had some liberty boats, small landing craft that would get us back aboard. In other ports, the ship would arrange with boats ashore that we could use. Anchored off Istanbul, the ferry that plied the Bosphorus between Europe and Asia would drop us off at the ship. But, without a doubt the best port for getting ashore was Grand Harbour, Valetta, Malta. The ship secured to a buoy and we could use the civilian Dghaisa, loosely pronounced (Dicer). Two or three hung around the gangway waiting for a hand going ashore; others waiting at the jetty until about 2300. If you missed all means of getting back aboard, one could swim; a couple of hands did, or you could put your head down at the Iron Duke, or Dreadnaught a couple of doors down. (see photo below right) Nothing fancy; a half a crown. Wakey-wakey at 0530.

Courtesy of Gerald Sullivan

HMCS MAGNIFICENT entering Grand Harbour, Malta - 1951

Courtesy of Gerald Sullivan

HMCS MAGNIFICENT entering Grand Harbour, Malta - 1951

Courtesy of Dave Shirlaw

Note: Un-cropped version of the photo immediately above, though faded.

HMS Ocean and HMCS MAGNIFICENT (right) - Malta

From the collection of LS.NS Robert Brown

Courtesy of Gordon Brown

HMCS MAGNIFICENT and HMS Ocean in Malta - 1951

From the collection of Thomas H. Chandler, C1EM3, RCN

Courtesy of Mike Chandler

Five Chief Petty Officer on HMCS MAGNIFICENT - 1951

1st on right CPO Thomas H. Chandler

From the collection of Thomas H. Chandler, C1EM3, RCN

Courtesy of Mike Chandler

USS Wasp, moored Valletta, Malta Aug 1952. HMCS MAGNIFICENT is coming around to port to a buoy astern of Wasp. Note the aircraft on deck of the Wasp - Douglas Skyraiders, F4U Corsairs, Banshee Jets. I had never seen that many aircraft in one place before. Shortly after our arrival a Pipe was made inviting any hands to supper aboard Wasp. We had sailed from Halifax 02 Jun 1952, so by this time we were being victualed by the RN. An invitation to dinner aboard Wasp was too good to pass up. We were eating kippers for breakfast, yellow spuds and at some point goats milk. The following day it was Torchy Smith's birthday - the cooks baked a cake and later we took over a Valletta bar for a "few" wets. US Marines joined us, as well as a Wasp hand.

Courtesy of Gerald Sullivan

Torchy Smith's birthday, Malta, Aug 1952 - Torchy Smith is in the back row 4th from left

The ship's baker baked a cake. Jerry Sullivan - top right of photo with Marine cap, USN Swabbie from USS Wasp, CV 18 Marines USS Rolette AKA 99. All other Matelots are Maggie`s Air Branch, recognize any?? Bugs Lane, McIntosh ??

Courtesy of Gerald Sullivan

Torchy Smith's Birthday, Malta, Aug 1952

Torchy Smith is on the right in the front

Courtesy of Gerald Sullivan

HMCS MAGNIFICENT at Navarino - 1952

Courtesy of Gerald Sullivan

Iron Duke Lodge House, with the Dreadnought two buildings to the right

Courtesy of Gerald Sullivan

Lifebuoy sentry on HMCS MAGNIFICENT circa 1952

Courtesy of Gerald Sullivan

Map of HMCS MAGNIFICENT's Jun-Oct 1952 Deployment

From the collection of William R. Williams

Courtesy of Brian Williams

Poem written about 871 Sqn on HMCS MAGNIFICENT

Courtesy of John Crawford - whose father served in Maggie in 1952

Near the end of the Jun-Oct 1952 Deployment, HMCS MAGNIFICENT stopped at Belfast, Ireland, to bring aboard a Hawker Sea Hawk, and a pilot, Frank Murphy, to transport back to Canada for Arctic test flights. After departing Belfast for the trip to Halifax, HMCS MAGNIFICENT took part in Exercise Emigrant, a North Atlantic convoy exercise. This exercise was cut short a couple days due to extreme weather conditions and HMCS MAGNIFICENT arrived in Halifax on 10 Oct 1952. Below is the letter the Frank Murphy wrote to his wife after arrival at Halifax.

Courtesy of Angela Bailey

Click here to see Angela Bailey's photo gallery of some of her father's photos

RN Hawker Sea Hawk on HMCS MAGNIFICENT in Sydenham Airport, just outside of Belfast, Ireland. We were transporting them back to Canada for cold weather testing at Cold Lake Alberta

Courtesy of Gerald Sullivan

"The Rat Patrol"

G-6 Mess members, (L-R) Taylor, Marshall, Considine, Sullivan at Gibraltar, 1961

See the story in RCN Memories - The Rat Patrol

US Navy blimp landing on HMCS MAGNIFICENT, May, 1952

In May 1952, off the Virginia coast, a US Navy blimp landed aboard MAGNIFICENT. Apparently this was the first landing of air ship aboard carrier "underway". I was in starboard side gun sponson, opposite the blimp. The roar of those Pratt & Whitney engines was deafening. The craft was tethered by cordage through snatch blocks, Hands standing by with fire axes top chop lines if necessary. It did not stick around too long, the pilot had problems controlling aircraft.

Courtesy of Gerald Sullivan

US Navy Blimp landing on HMCS Magnificent, May, 1952

Courtesy of Dave Upright

Maggie's electrician enjoying a beer at the PX in Guantanamo Bay - Nov 1949

(L-R) Harry Abbott, Frank Dowdall, Bucky Cannon, 'Bish' Bishop, Jack (John) Sproxton and Don Fredette

Courtesy of Francis Dowdall

Funeral service on board HMCS MAGNIFICENT for Lt. Peever - 18 Feb 1950

Lt. Peever was killed while making a free launch in a Firefly enroute to Charleston SC

Courtesy of Francis Dowdall

Special Service Squadron Cruise - 1950

HMCS MAGNIFICENT, HMCS HURON, HMCS MICMAC

(SSS01) Special Service Squadron certificate - courtesy of John Hawley (SSS02) Postcard showing the Canadian Special Service Squadron Cruise - courtesy of Francis Dowdall (SSS03) HMCS HURON with HMCS MICMAC (outboard) at the Langeline pier, Copenhagen. The Trekroner seafort is visible in the background on the right - from the collection of Reg (Smokey) Rhymes - courtesy of Gordon Rhymes. Location identification by Erling Baldorf (SSS04) HMCS Huron and HMCS Micmac arriving in Amsterdam, Oct 11, 1950 - courtesy of Erling Baldorf (SSS05) Article on the 1950 Special Service Squadron deployment from the Crowsnest magazine - courtesy of Erling Baldorf (SSS06) HMCS MAGNIFICENT in Rotterdam during the Canadian Special Service Squadron Cruise - courtesy of Dennis Cardy (SSS07-SSS08) HMCS MAGNIFICENT, flagship of the CSSS, visits Copenhagen; the largest warship to do so - courtesy of Erling Baldorf

HMCS MAGNIFICENT Summer Cruise 1952

Courtesy of Gerald Sullivan

"Maggie's crash crew ham it up" - June 1952

(L-R) Frank Dowdall, Bob (Suds) Sutherland, Dick Jamer and Mick Owens

Courtesy of Francis Dowdall

Working on Maggie's flight deck in rough weather - 1953

Courtesy of Francis Dowdall

Working on Maggie's flight deck in rough weather - 1953

Courtesy of Gerald Sullivan

"No Right turns allowed on flight deck allowed"

Fairey Firefly crash on HMCS MAGNIFICENT - 1951

Courtesy of Gerald Sullivan

Photo of the Hotel-Restaurant Bar de la Paix - 1951

Click here to read the story behind the photo in RCN Memories

Courtesy of Gerald Sullivan

---

MAGNIFICENT & Micmac sailed for the Caribbean in March 1951, April found us in Port of Spain. We had entered the Gulf of Paria via Dragon`s Mouth Strait and were alongside astern of a CPR cruise ship. Ashore we visited Dirty Jim`s Swizzle Club, rum was one Trinidad dollar a bottle, bottle of coke was extra. No doubt you are familiar with the Andrew Sisters, Rum & Coca Cola!! Couple of us took a taxi up into the hills to Isaac Terrace Recreation Club, where mother and daughter were still working for the Yankee dollar. Couple of days there and we were pulled off the jetty, proceeding towards the Strait when we were overtaken by a Trinidad Port Police boat, seems one of our Petty Officers was distracted while ashore, damn near missed us. Defaulter next morning, commander will be interested in his "yarn".

Courtesy of Gerald Sullivan

HMCS MAGNIFICENT visiting Havana, Cuba - Mar 1950

Courtesy of Francis Dowdall

Some of the crew from HMCS MAGNIFICENT ashore in Cuba

From the collection of Donald Lory

Stuart Lory

HMCS MAGNIFICENT, Rotterdam, Mar 1950

"A group of us were on a catamaran waiting to go ashore and catch a bus to Nijmegen War Cemetery when a canal barge narrowly missed us and hit the Captains Barge. I am not sure if it actually hit the Maggie. At any rate, it was the end of our bus tour."

Courtesy of Francis Dowdall

HMCS MAGNIFICENT, Gibraltar, 06 Nov 1950

Offloading a sailor with appendicitis to a hospital in Gibraltar with the ships crane. Frank Dowdall was the crane operator

Courtesy of Francis Dowdall

Lieutenant Commander Anthony (Tony) Law, DSO, Official War Artist, on HMCS MAGNIFICENT's flight deck in 1952. As a MTB Commander he saw action in the English Channel 1942 with Battle cruiser Scharnhorst & Gneisenau. One of the finest men I had the privilege to serve with. He held art classes with crew interested, one seen here with painting. I won the painting in a draw; never managed to leave ship with it; a yarn for another day.

Courtesy of Gerald Sullivan

---

HMCS MAGNIFICENT in a North Atlantic gale - 1951

Click here to read the story behind the photos in RCN Memories - "A Gale of a Time"

Courtesy of Gerald Sullivan

The Great Imposter - Ferdinand Waldo Demara

Click here to read to story behind the photo in RCN Memories - "The Great Imposter

Courtesy of Gerald Sullivan

September/October 1953 Exercise Mariner, somewhere near Denmark Strait. USN Oiler Elokomin, fueling HMCS MAGNIFICENT, AV gas forward, oil aft

"I was Gunners Yeoman, one of my duties was putting line across to begin transfer, bronze rod fired from 303. Elokomin fueled us again, 10 – 12 days later, at 2359. Both ships steaming under blackout conditions. We did it, don't recall how."

Courtesy of Gerald Sullivan

---

HMCS MAGNIFICENT, Friday Rounds, Best Mess - M29 Mess, Bermuda, Nov 1949

Front Row (L-R) Cmdr Boulton, "Ollie" Carlson, Jack Webb, Commodore Adams, George Fry, "Dan" Dandeno

2nd Row (L-R) "Andy" Anderson, Frank Dowdall, John Cribb, Jim Leclair, Jim Power, "Pat" Pattison, Brill Bruce, "Frenchy" Renaude, Nodwell, Jean-Guy LaPlante, Carl Jarvis

3rd Row (L-R) Vaugn Raeside, "Cop" Copping, "Mac" McKelvie, "Bones" Mattatall, "Mac" McArthur, John Radburn, Merv Pipe, Jim Glover, "Doc" Watson

4th Row (L-R) Bernie Kynaston, Avard Murphy, "Dunc" Duncan, Henry Janicki, Jim Holden, "Rick" Braithwaite, Orville Boicey

2 guys in rear-right (L-R) "Don" Fredette, Jack (John) Sproxton

Courtesy of Francis Dowdall

Then - 1949 and Now - 2011

The top photo is cropped from Best Mess photo, Bermuda, Nov 1949. The young sailors are Lyal Anderson, Frank Dowdall, Vaughn Raeside and Jack Cribb. I have kept in touch with these three former messmates for 60 + years and in Sep 2011 my wife and I flew to Vancouver to have our own reunion. The bottom photo shows the four of us in the same positions left to right as in the original photo taken in 1949.

Courtesy of Francis Dowdall

---

Souvenir from the Benelux Restaurant, London,1952

Courtesy of Gerald Sullivan

HMCS MAGNIFICENT departing Halifax to sea circa 1952

Pier 21 ahead to starboard

Courtesy of Gerald Sullivan

Piccadilly Commandos - Frank McIntosh (left), Jerry Sullivan (Right), Benelux, London Piccadilly 1952

Courtesy of Gerald Sullivan

Three matelots in English Pub May 1952 - (L-R) Jerry Sullivan, TAS Rate and Andy Pelerine. It was Jerry's 23 birthday

Courtesy of Gerald Sullivan

(L-R) Jerry Sullivan, Publican and her Spanish bar maid.

HMCS MAGNIFICENT, 1952, Exercise Mainbrace - MAGNIFICENT was anchored out in Firth of Forth Scotland, off Queensferry. I went ashore; took bus into Edinburgh and stopped for a pint in Pub.

Courtesy of Gerald Sullivan

HMCS MAGNIFICENT, Friday Rounds, Best Mess - circa 1950

Kneeling in Front (L-R) - "Andy" Anderson, Frank "Paco" Dowdall

Front Row (L-R) "Skip" Mathewson, Carl Jarvis, "Doc" Watson, Commodore Adams, Commander "Bulb" Burchell, Commander Boulton, "Chas" Donkin, "Slip" Radburn, "Gabby" Reynolds, Fritz Wood

2nd Row (L-R) - "Cop" Copping, "Mitch" Mitchell, Paul Coade, "Alice" Gibson, Graham Currie, "Mus" Muschamp, Harry Abbott, "Shep" Sheppard, Keith Watts, Harvey Ayres, "Dick" Dickenson, Jean Guy LaPlante, "Red" Easton

3rd Row (L-R) - Jack (John) Sproxton, Vaughn Raeside, Huntley Heard, "Mac" McLlelland, Jim Frost, Boyd Bishop, "Ollie" Carlson, Harry Bryan, Bob Foster

Courtesy of Francis Dowdall

A Douglas Skyraider, piloted by Ensign Estler, USN, preparing for takeoff from HMCS MAGNIFICENT.

Courtesy of Gerald Sullivan

Ensign Estler, USN being presented a ship's plaque from HMCS MAGNIFICENT by Commander (Air) Abrams, senior air officer aboard the Maggie, just prior to his take off after his unplanned visit to HMCS MAGNIFICENT.

In September 1953 MAGNIFICENT, Wasp and Bennington were part of a carrier force taking part in Exercise Mariner. The fleet was transiting one of the most treacherous areas involving the combination of the Labrador Current, Greenland Current and Gulf Stream. At some point off Cape Farewell en route to Iceland 42 aircraft from the three carriers were caught in a dense fog covering the whole area, they could not get back aboard. They were in the air circling for hours attempting to get back aboard, at one point one of our Avengers pilots spotted through the fog a large area of deck, he was making his approach when he realized it was the quarter deck of USS Iowa. The aircraft had been in the air for hours, running out of fuel, it was decided the carries would steam abreast, aircraft pass overhead and ditch near a USN submarine, Redfin, boats crews from carriers would attempt to pick up aircrew, I was in # 1 sea boat, turned out and lowered ready to drop into a sea running around 12 feet. As the aircraft approach from astern we suddenly came into an open area of sea; it was getting dark by this time but visibility was good. The Douglas Skyraider was close to us and came aboard, taxiing forward his engine stalled, as he was out of gas. The pilot Ensign Estler USN was delighted to learn MAGNIFICENT had three bars aboard - Happy Hour during the night. I seem to recall he was aboard a couple of days due to "sloppy" weather. A member of our Mess had a connection with a steward in Ward Room, managed to get us a bottle of scotch. The aircraft were just aboard when the fog rolled back in, also darkness, close call!!

Courtesy of Gerald Sullivan

After the landing: While Ensign Estler was imbibing in the officer's mess, about 10 of us from the deck crew went up to the flight deck that night and proceeded to paint his aircraft in various colours with slogans like, "For Sale $1.98," "Wrong way, Corrigan." "Yankee Go Home! etc. etc. The next morning Commander (Air) was totally ticked off and ordered a bunch of us to clean up the aircraft with varsol. However, the incident obviously had an impression because he arranged for the "Maple Leaf" and "Maggie" logo to be stencilled inside the white American star. Hence the photo. An addendum to this story came years later from an American airframe tech in the USN. He stated that this particular aircraft, the Douglas Skyraider, eventually made it's way to Vietnam in an air-to-ground support role, which is quite dangerous by the way because of intense ground fire while flying at very low levels. This aircraft completed hundreds of sorties and went through the Vietnam war without a scratch. The "Maple Leaf" and "Maggie" paint job was faithfully maintained throughout, because they believed it was a lucky charm logo.

Courtesy of ABAC Bill "Bibs" Farley RCNAS 1951 - 1956

A bit more of the story: US Mail was painted on it and also the prop blades were painted yellow. The aircraft was in the hanger when I observed the art work. We heard that Estler was OK with the graffiti, just remove the yellow paint from the prop blades. Interesting Times !!!

Courtesy of Gerald Sullivan

HMCS Quebec off the Starboard bow of HMCS MAGNIFICENT near Iceland, 1953

Courtesy of Gerald Sullivan

(L-R) Frank McIntosh, unknown, Gerald Sullivan.

Three of HMCS MAGNIFICENT's hands at the Porch of the Maidens, Acropolis, Athens, Greece, 1952

Courtesy of Gerald Sullivan

---

HMCS MAGNIFICENT's Christmas day menu for 1949

Courtesy of Francis Dowdall

Royal Navy Fairey Firefly taking off from MAGNIFICENT. Note how high the tail is off deck - this pilot knew what he was doing

Courtesy of Gerald Sullivan

HMCS MAGNIFICENT CVL21 alongside Sydenham, Ireland in 1948

Courtesy of Gerald Sullivan

"We would walk across runways to catch bus into Belfast proper. Astern of MAGNIFICENT, right of photo are Harland & Wolff shipyards. A number of times when ashore in Belfast, having a pint or two, we would be approached by older workers from the yards that had help build MAGNIFICENT, and they would buy us a pint. Those certainly were interesting times!!"

Admiral Nelson's HMS Victory

Photo taken during HMCS MAGNIFICENT's visit to Portsmouth in 1951

Courtesy of Gerald Sullivan

HMCS MAGNIFICENT leaving Portsmouth, England, 1951

"MAGNIFICENT is just out into the stream proceeding to sea. HMS Victory can be seen in a dry dock ashore. Had a very interesting tour of Victory. In those days of sail, it certainly was wooden ships and iron men. I believe the carrier alongside (in the foreground of the photo) is HMS Indomitable."

Courtesy of Gerald Sullivan

OM's Course nineteen…

I'm thinking back to fifty-nine, Observer's Mates nineteen.

I hoped to wear those wings so fine, those wings you need not preen.

At any cost, with fingers crossed, I hoped to make the grade.

There's something new to learn about, and flight pay; rightly paid.

A bunch of men from different trades, were gathered in the cinema,

And what's in store, would be no bore; but rather, an enigma.

So while we wait, contemplate our fate, we're looking at the screen,

at Yankee planes that crash in flames, some faces turned quite-green.

I'm thinking it's their likely ploy, for separating man from boy.

Some they'd lose, and some they'll choose; those that they would employ.

As luck would have it, from force of habit, I answered honestly.

I hoped I'd passed, be accepted fast, to that great fraternity.

It seems I did, found myself amid, a class with eleven others,

My life it changed, was rearranged, when I joined that "Band of Brothers."

I spout no guff, the course was tough, 'twas not an easy road,

for me; when I found; I had to pound, that bloody Morse's code.

I persevered, and even cheered, with those wings on my left cuff,

wore them with a pride I couldn't hide, eventually sure enough,

at eight-eighty fixed wing, I did my thing, and then to " H.S. fifty"

When I got my hand in, I got to land on, those bouncing seaborne aeries.

Author: John Thompson

Courtesy of Gerald Sullivan

HMCS MAGNIFICENT entering Saint John, NB, June 1953

We returned from Coronation, air groups ashore, all reservists getting sea time on a "Jammy" deployment ashore and home. MAGNIFICENT was going into dry dock for hull inspection. Remaining Hands granted two weeks annual leave. Problem getting into dock and getting gangway in place, time running out for Hands to catch trains. Dock yard rigged bucket to get them ashore. We had some very talented people aboard and a sketch was done by one of them. (See picture below, left)

Courtesy of Gerald Sullivan

HMCS MAGNIFICENT being manoeuvered into dry dock at Saint John, NB - Jun 1953

Courtesy of Luc Normand

HMCS MAGNIFICENT in dry dock at Saint John, NB

Cartoon of the crane set up used to get crew from the MAGNIFICENT onboard and ashore during her refit at Saint John, NB in 1953

Courtesy of Gerald Sullivan

May of 1952, MAGNIFICENT is being pulled off Jetty Four by the use of aircraft engines (Avengers). Apparently it was a method used by US Navy. What a hell of noise involved, engines full out to do the job. It did to some degree, never used again while I was in MAGNIFICENT.

Courtesy of Gerald Sullivan

Flight deck crew on HMCS MAGNIFICENT - date unknown

Courtesy of Michael Wellman

Air crew (maybe) on HMCS MAGNIFICENT .... event unknown

Courtesy of Michael Wellman

HMCS MAGNIFICENT transiting the Panama Canal Oct 1954

Courtesy of Michael Wellman

HMCS MAGNIFICENT arriving at Victoria, BC - 1954

From the collection of Francis Walsh

Courtesy of Mike O'Keefe

Aircraft prang on HMCS MAGNIFICENT - date unknown

Courtesy of Michael Wellman

(1) Larry Zbitnew climbing in to a Firefly (2) A/Slt Larry Zbitnew on the flight deck of HMCS MAGNIFICENT, Jun 1955 (3) Flight deck of HMCS MAGNIFICENT (4) HMCS MAGNIFICENT (5) Sikorski Helo RCN 221 landing on HMCS MAGNIFICENT

From the collection of LCdr Larry Zbitnew, RCN

Courtesy of Dennis Cardy

Chief Petty Officer Robert (Bob) James Budd (left), and Petty Officer Ron Woolf (right), service this AN/APS-4 radar aboard HMCS MAGNIFICENT during NATO exercise New Broom IV on October 10, 1955. (Photo by R. Orell. DND/PAC/PA-136584)

Source: Jerry Procs family of web pages

HMCS MAGNIFICENT

Original source unknown

From the collection of Gordon Arnold (Art) Broster

Courtesy of Cathy Robinson

(GK03) Albany Pub, England, Apr 1954 - L-R: LSEM Beaudry (of Saint John, NB), ABEM Knight (of Orillia, ON), ABEM Patterson (of Verdun, QC), and LSEM Moore (of Toronto, ON) (GK04) Garnet Knight on the gun sponson on HMCS MAGNIFICENT - Sep 1954 (GK05) HMCS MAGNIFICENT - Ship's program 04 Sep - 07 Dec 1955

(GK06) HMCS MAGNIFICENT, Trondheim, Norway 03 Oct 1955 (GK07) On 29 Oct 1955, HMCS MAGNIFICENT, while enroute from Rotterdam to Gibraltar, conducted a memorial service at sea for those lost in the sinking of HMCS ATHABASKAN G07 on 29 Apr 1944 (GK08) Sailors from HMCS MAGNIFICENT ashore in Barcelona, Spain 06 Nov 1955 - L-R: Boyde Anderson (of Sydney, NS), Blaize MacKenzie (of Antigonish, NS), Don Ferris (of Windsor, ON) and Garnet Knight (or Orillia, ON) - (GK09) Sailors from HMCS MAGNIFICENT throwing coins into a fountain - location unknown (GK10) HMCS MAGNIFICENT conducting RAS with unknown AOR - date unknown

(GK11) Divisions on the flight deck of HMCS MAGNIFICENT enroute to Cairo, Egypt during the Suez crisis (GK12) Army equipment on HMCS MAGNIFICENT being off-loaded in Port Said, Egypt. Note the UN flag and UN berets on the small craft in the foreground. (GK13) On the occasion of the paying-off of HMCS MAGNIFICENT in 1957 (GK14) Message from LCdr R.M. Greene, CO of HMCS Sault Ste Marie and Commander of the 11th Canadian Escort Squadron (CANCORTON 11) to the ships of CANCORTON 11 after a successful deployment

(GK15) Telegram received by Garnet Knight's parents after he was admitted to the RCN Hospital at HMCS Stadacona after ingesting drinks spiked with duplicating machine fluid - methyl alcohol - 23 Jan 1955 (GK16) Second telegram 24 hours later informing his parents he was removed from the seriously ill list - 24 Jan 1955

(GK17-GK21) Newspaper articles from 1955 on the incident where 47 sailors from HMCS MAGNIFICENT were hospitalized after having drinks spiked with methyl alcohol - definitely not the Navy's finest hour.

(GK22) Article on HMCS MAGNIFICENT departing Halifax for European deployment - 2 Sep 1955 (GK23) Article mentioning 2 of HMCS MAGNIFICENT'S sailors - AB William Failey and SLT (P) Charles Long (GK24) Article on HMCS MAGNIFICENT departing Halifax for a European deployment - Toronto Daily Star, Friday, 02 Sep 1955 (GK25) HMCS MAGNIFICENT'S sailing schedule - Spring Cruise 27 Feb - 07 May 1956

(GK26) AB Knight's joining card for HMCS MAGNIFICENT (GK27) Stores Pass to allow AB.EM Knight to take a carton of duty free cigarettes out of the dockyard - dated 15 May 1957

From the collection of Garnet Knight, LS, RCN

Courtesy of Garnet Knight

Tom Pollard (Pilot), OBS Michail Lowe and Nav Bob McNish in front of Grumman Avenger 308 on HMCS MAGNIFICENT, 15 Dec 1956.

Click here to read the back of the photo

From the collection of Mike Lowe

Courtesy of Clint Gilbank

HMCS MAGNIFICENT

Source: CFB Esquimalt Naval and Military Museum

From the collection of Gordon Arnold (Art) Broster

Courtesy of Cathy Robinson

(LP02) HMCS MAGNIFICENT with HMCS MICMAC 214 astern - circa Mar/Apr 1951 (DND/RCN photo) (LP03) LCdr Leonard Picard signing out books to 2 ratings from the library on HMCS MAGNIFICENT - Feb 1956 (LP04-LP05) Newspaper articles on HMCS MAGNIFICENT preparing for UN mission to Egypt during the Suez crisis

(LP06) Article on HMCS MAGNIFICENT'S send-off from Halifax for Egypt during the Suez crisis (LP07) HMCS MAGNIFICENT unloads equipment at Port Said, Egypt (LP08) LCdr Leonard Picard on a camel while in Egypt - 1957 (LP09) LCdr Leonard Picard (right) with two fellow officers off HMCS MAGNIFICENT by the pyramids in Egypt - 1957 (LP10) Article on MAGGIE'S big storm after her return from Egypt - with a stop in Glasgow, Scotland to pick up 50 Sabre jet aircraft and bring them to Canada.

From the collection of LCdr R. Leonard M. Picard, RCN

Courtesy of Penny Glencross

The Last Sunset

Cdr William Bremner salutes as the White Ensign is lowered at sunset on HMCS MAGNIFICENT for the final time.

Cdr Bremner was the CO of MAGNIFICENT during the paying off period in Portsmouth

Source: CROWSNEST Magazine, Sep 1957

HMCS MAGNIFICENT - Captain's Rounds - date unknown

H-8 mess - Best Mess

From the collection of Maurice (Moe) Lalonde

Courtesy of Marc Lalonde

HMCS MAGNIFICENT - undated

(left) some of the Maggie's flight deck crew - John F. (Bud) Plant standing, first on left

(right) A not so gentle landing that almost took out John Plant and his brother Robert Plant who were both flight deck crew on the Maggie

From the collection of John Plant

Courtesy of James Plant
---