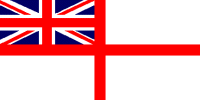 For Posterity's Sake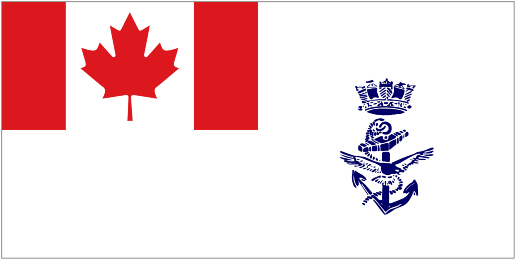 A Royal Canadian Navy Historical Project
In memory of those who have Crossed the Bar
Peter Charles Esdaile Richardson, D.S.C.

Commander, Royal Navy

Born: 27 May 1924, Bournemouth, England

Died: 29 Jun 2002, Portchester, Hampshire, England
RICHARDSON, Peter - has died aged 78, was awarded a DSC in 1945 for his part in sinking two U-boats on the same day in the Outer Hebrides.
In March 1945, Richardson was serving as a 20-year-old anti-submarine warfare officer on the frigate Rupert, which was part of the 21st Escort Group assigned by Admiral Sir Max Horton to search out U-boats lurking in the Minches between the Hebrides and the west coast of Scotland.
The group escorted several convoys through the narrow waters and, in between times, searched coves and inlets where U-boats might hide.
They were rewarded on March 27, when Richardson's Rupert helped to sink both the U-965 and the U-755, and, for good measure, sank the U-1021 three days later. Horton, in laconic style, noted that the cruise of the 21st Escort Group had been "a creditable affair".
To prove this was no fluke, the Rupert and her sister ships sank the U-1001 in the Western Approaches the next month.
Peter Charles Esdaile Richardson was born at Bournemouth on May 27 1924 and educated at King Edward VII School, Southampton. His grandfather was a marine artist, whose works were popular with members of the Royal Family.
Richardson joined the Navy aged 18 and, after undergoing accelerated basic training, was assigned to North Atlantic convoy duties as a midshipman in the corvette Abelia. His talent was soon apparent, and he was loaned to the Royal Canadian Navy, which was rapidly expanding to become the fourth largest navy in the world.
In August 1942 the destroyer Assiniboine took part in the defence of convoy SC94, a five-day battle across 1,000 miles of the Atlantic. During the action 11 merchantmen were sunk, but of the 18 attacking U-boats, four were damaged and two sunk, one of them the U-210, after being rammed by "the Bones", as Assiniboine was affectionately known.
Richardson then served briefly in the corvette Gifford, before returning to the Royal Navy where he was sent to the lend-lease frigate, Rupert, part of the 111th Escort Group. Rupert safely escorted American assault ships to Omaha beach on D-day, and was then sent on anti-submarine patrols in the Channel. When Arctic convoys to Russia were recommenced in the autumn of 1944, Rupert was employed to escort convoys JW61 and RA61 using new tactics; these involved employing aircraft carriers to sweep the seas of U-boats in advance of the merchant ships.
An estimated 18 U-boats were waiting at the entrance of the Kola Inlet. The escort dispersed them although none of them was sunk, due to very bad conditions for asdic throughout the operation. It was, one commander observed, like "trying to catch several irritated and offensively-minded snakes with harmless rabbits to oppose them". On this occasion, though, the rabbits won: some 33 merchant ships safely made the return passage.
After the war, Richardson had the satisfaction of being boarding officer on several score of enemy submarines, and of towing them into the Atlantic where they were scuttled in Operation Deadlight. Some of the more modern, faster German U-boats were retained for experiments in anti-submarine tactics, experiments in which Richardson played a full part.
Amazingly, he had received no formal training in this type of warfare, and it was not until 1949 that he was sent to the Navy's anti-submarine warfare school. He was then sent to Portland, where the Navy prepared ships for operations, and Richardson become the commanding officers' "teacher". This was his forte and, in between other appointments, he taught tactics and command procedures and conducted trials with the most modern anti-submarine equipment.
Then, after a period commanding anti-submarine frigates in the Dartmouth training squadron, he was sent to serve as flotilla torpedo and anti-submarine specialist on the staff of the Navy's Flag Officer Submarines. There, with the future First Sea Lord, John Fieldhouse, he helped to introduce a new long-range sonar (as asdic had become known) and new weapons systems into Dreadnought, the Navy's first nuclear-powered submarine.
Richardson's great love was sailing. In 1946 he had been sent to Kiel and made responsible for a fleet of 180 "prizes", mostly abandoned yachts. He picked which ones were to be taken as reparations for war damage, and sailed them home to Britain, all without engines and safely under sail, the largest yacht being the 150-square metre Orion.
These yachts became known as "windfalls", and were so well chosen that for nearly 30 years they were used for adventure training and provided the opportunity for serving men and women to participate in major races. Later in life Richardson bought one from the Navy for himself, Sea Otter, which is now being restored in his garden by his two sons.
In 1947 Richardson was elected a life member of the Royal Naval Sailing Association (RNSA), and in 1969 a member of the Royal Yacht Squadron. He was a member of numerous national and international sailing committees and, from 1975 to 1985, took a leading part in organising the Whitbread Round the World Race.
For 22 years he was moorings officer of the RNSA in Portsmouth harbour. When he started, the RNSA had half a dozen grace and favour moorings; but by the end of his tenure there were more than 200 yacht berths for RNSA members, and the Crown Estate was correspondingly diminished.
Richardson, who died on June 29, lived at Portchester, Hampshire, but acquired a holiday home, Lantern House, near the Royal Yacht Squadron where he entertained well, especially during Cowes Week. He was a colourful character with a fund of humorous stories, all of them scurrilous but good-natured.
Richardson was twice married, first, in 1949, to Betty Talbot-Hill, who died in 1994, and secondly to Joan Leary (nee Phillips) in 1997. He is survived by her and the two sons of his first marriage.
Ships served in:
---