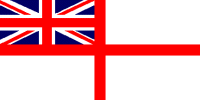 For Posterity's Sake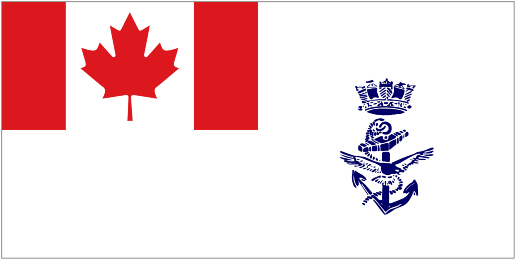 A Royal Canadian Navy Historical Project
In memory of those who have Crossed the Bar
David Beatty Cutler, M.I.D.

Chief Petty Officer 1st Class, Electrician

Lieutenant-Commander, RCN

Born: 28 Sep 1922, Stony Beach, Saskatchewan

Died: 18 Oct 2019, Victoria, British Columbia
CUTLER, David Beatty - After 97 years on duty our dad cast off peacefully and slipped his lines on October 18, 2019. He dedicated his life to his family, his friends and to serving his country. He was a trusted ally and guardian angel to many. Born in Stony Beach, Saskatchewan, September 28, 1922 to Edwin and Florence Cutler, Dave grew up in various prairie towns along the CN rail line with his beloved sisters, Christine, Joyce and Phyllis. He joined the Canadian Militia at the tender age of 17, beginning his lifelong dedication to the military. He served in many branches of the service but was most proud of his 35 year career in the Navy, retiring as a Commander. He received an Oak Leaf for Gallantry during action in the Battle of the St. Lawrence, which he referred to as "the secret war." He and his "Brownie", Marguerite Stuart, met as teenagers at Biggar High School and there they began a romance that spanned seven decades. Together they travelled across Canada from coast to coast during dad's Navy career and made lifelong friendships wherever they went. Cut is survived by his three children, Dave (Barb), Jim (Sandie) and Kathy (Dale) as well as his grandchildren Robin (Debbie), John (Michelle), Scott (Nicole), Amy-Leigh (Steve), Hailey (Dustin), Brad and Robyn. He held a special place in his heart and a twinkle in his eye for his great-grandchildren Mikala, Justus, Alex, Olivia, Stuart, Kaleb and Noralynn. He is also survived by his dear baby sister, Phyllis Lange, and the expansive Cutler and Stuart clans throughout Western North America. He will forever be remembered as "Uncle Beattie." Though a curmudgeon to some, he had a soft and tender side for most. He could never pass a dog without giving a pat and a biscuit. He selflessly cared for our beloved mom, his Dolly, on a daily basis and became a fixture at the Gorge Road Hospital, Mount St. Mary's and finally at Broadmead Lodge where he spent the last 18 months of his life. For these lessons, and many others, we are eternally thankful. We gratefully acknowledge the exceptional care of the angels at both Alexander Mackie and Broadmead Lodge, who helped dad navigate his final years. We also thank the Royal Canadian Legion for their support and friendship. We invite you to celebrate with us on Saturday, November 9 from 2 - 4:30 p.m. First Memorial, 4725 Falaise Drive. In lieu of flowers, please consider a donation to the Royal Canadian Legion, Prince Edward Branch #91 (Langford) or the Lodge at Broadmead, in honour of their service to so many of our veterans. At the going down of the sun and in the morning We will remember him. (Victoria Times Colonist 01 Nov 2019)
Prior to enlisting in the RCNVR, David served in the Prince Albert and Battleford Volunteers (Infantry) and the RCAF at RCAF Moss Bank, High River, Trenton (Initial Flying training). David enlisted in the RCNVR, service number V11919, as a Wireless Telegraphist, at the Kingston Division RCNVR in 1939.
Ships served in:
KINGSTON DIVISION RCNVR
LORAN SLAVE STATION, East Barraco, NS (Slave to Master Loran Station at Whitehead, UK)
HMCS ONTARIO - Served in Ontario for 2 separate drafts - one as a PO, and one as a CPO
HMCS FRASER - Drafted to Fraser as CPO.ET, RCN
1ST CANADIAN MINESWEEPING SQUADRON - as Squadron Electrical Officer
4TH ESCORT SQUADRON - as Squadron Electrical Officer
NAVAL DRAWING OFFICE MONTREAL - Drafted to the Naval Drawing Office in 1964
NAVAL CENTRAL DRAWING OFFICER - Drafted to Naval Central Drawing Officer as Vickers Shipyard Overseer. Assigned to HMCS Bonaventure - combined staff naval and civilians in Hamburg, German for initial planning for installation of new landing system "Meat Ball" for HMCS Bonaventure as team Electrical Officer. Assigned to Marine Industries Ltd, Sorel Quebec on staff of Naval Overseer as Electrical Officer during construction of HMCS Nipigon and the first of the 280 Class. Assigned to Bras D'Or as Electrical Supervisor for removal, repair, replacement of fire damaged equipment and subsequent base and sea trials.
HMC DOCKYARD, SHIP REPAIR UNIT - posted to SRU as Electrical Ship Repair Officer in 1971
CFB ESQUIMALT, NADEN - Posted to Naden in 1973 to release centre.
Service for David Beatty Cutler, M.I.D., LCdr, RCN / C.A.F., ret'd
Click on the above photo to view a larger image
---