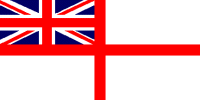 For Posterity's Sake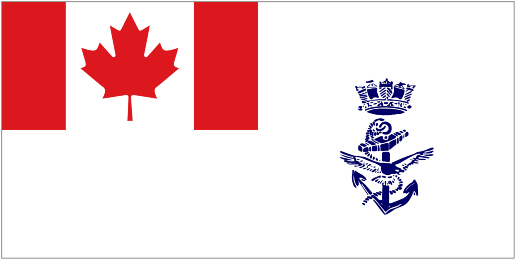 A Royal Canadian Navy Historical Project
In memory of those who have Crossed the Bar
William Phillip Hodgkin

Leading Writer, V30789, RCNVR

Chief Petty Officer 1st Class, Writer, 51284, RCN

Born: 15 Mar 1924 Died: 15 Dec 2006
HODGKIN, William Phillip - "CPO William Phillip Hodgkin was a writer for his Navy career, beginning with the RCNVR in WW2, which included serving on board the Ontario for her maiden voyage. He was also on board the Cayuga twice. The first time when she sailed in company with the Athabaskan, the Crescent, the Antigonish, and the Ontario, to Hawaii in Oct 1948. His second time assigned to the Cayuga, June 1951 to August 1952, was for her second tour in Korea. As the senior Canadian ship on the tour, they were responsible for carrying the RCN doctor on board. Before the tour was over, this fellow was revealed to be the imposter Ferdinand Demara, posing as Dr. Joseph Cyr. My Father mentioned having late night conversations with this man, although no suspicion as to his true identity ever arose until the benefit of hindsight was employed.
"While Phil was on HMCS Cayuga, he contracted TB of the spine - its is believed while the ship was in Hong Kong. This resulted in him retiring from the Navy much earlier than he wanted in 1967 - and he returned to Vancouver with his family. In 2006 Phil had gone in for what was supposed to have been a routine surgery to help alleviate some of his pain from the TB - but there were post surgery complications in the days afterward and he died as a result." Submitted by Russell Hodgkin.
William served in the RCNVR 22 Nov 1941 - 12 Dec 1945 and the RCN 10 Oct 1946 - 14 Jan 1967
Ships served in:
HMCS GIVENCHY (depot ship) Drafted to Givenchy 14 Apr 1942 as a Wtr, RCNVR, Add'l for York Island. Served at York Island 14 Apr 1942 - 04 Sep 1942.
HMCS CHATHAM - Served at Chatham 08 Nov 1942 - 31 Jan 1944 as a Wtr, RCNVR
HMCS ONTARIO - Served in Ontario 12 May 1945 - 13 Dec 1945 as a L/Wtr, RCNVR. Commissioning crew
HMCS DISCOVERY - Demobilized 12 Dec 1945. Re-Engaged at Discovery 10 Oct 1946
HMCS CAYUGA - Served in Cayuga 23 Sep 1948 - 31 Dec 1948 as as P2WR, RCN
HMCS ROCKCLIFFE (depot ship) - Drafted to Rockcliffe as a P2WR, add'l for HMCS Cayuga 01 Jan 1949 (01 Jan 49 - 03 Mar 1949)
HMCS ROCKCLIFFE (depot ship) - Drafted to Rockcliffe as a P2WR, add'l for HMCS Sault Ste Marie 04 Mar 1949 (04 Mar 1949 - 06 May 1949)
HMCS SAULT STE MARIE - Served in Sault Ste Marie 07 May 1949 - 21 Sep 1950 as a P2WR and P1, RCN
HMCS CAYUGA - Served in Cayuga 15 Jun 1951 - 13 Aug 1942 as a P1AW, RCN for her 2nd Korean War tour. Listed on Cayuga's nominal roll for 30 Jun 1951 as a P1AW3
HMCS ASSINIBOINE - Served in Assiniboine 13 Jun 1956 - 02 Sep 1957 as a C2WR4, RCN. Commissioning crew
HMCS CAPE BRETON - Served in Cape Breton 03 Sep 1957 - 21 Jan 1958
* Honourably released 14 Jan 1967 as a C1WR, RCN
(1) Family photo taken when Phil Hodgkin was 17 1/2 years old and had just enlisted in the Navy. L-R: Phil's mother, William 17 1/2 yrs. old; Phil's Aunt - who was actually a year younger than him, and his half-brother who was 4 years younger. Photo taken at the farm Marine Drive, Burnaby BC. (2) Phil and Joan 1952 - Cayuga return Dance at Crystal Gardens, Victoria (5) Portrait of Chief Hodgkin when PMC of the Chiefs and Petty Officers Mess at HMCS Hochelaga (6) record of drafts
---