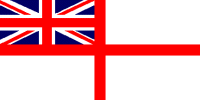 For Posterity's Sake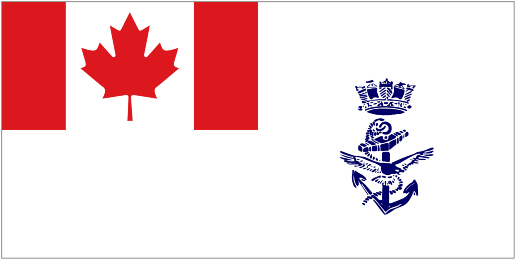 A Royal Canadian Navy Historical Project
Service information for:
Ivan Thomas Bennett

RCNVR

As of Feb 2020, Ivan Thomas Bennett is alive and well at 96 years young.
Ships served in:
HMCS ARVIDA - Served in Arvida Feb 1943 - Jan 1944
ML Q077 - Served in Q077 Jun-Aug 1944
HMCS HALLOWELL - Served in Hallowell Sep 1944 - early 1945
(IB01) Portrait of Ivan Thomas Bennett (IB02) Ivan Bennet on duty on Arvida's after gun tub (bandstand) (IB03) Ivan's shipmates and his brother (Army) at Trafalgar Square, London, Sept 1943 - Top left to right: Jones, Morrison, unknown, Ken Bennett (Army), Webb, unknown. Bottom L-R: Briggs, Parkin, Ivan Bennett (IB04) HMCS ARVIDA and HMCS OTTAWA H31 - with notes (IB05) HMCS ARVIDA conducting a light-line transfer with ship in foreground - Winter 1942. Webmaster's comment - photo description says the Barber pole was C5 EG - however in Winter 1942 it was C3 EG. It became the symbol of C5 in 1943. (IB06) "Fearless Fraser" on HMCS ARVIDA (IB07) "Toot" Naish on HMCS ARVIDA
Photos IB06 and IB07 - "Wicker hampers are what we received bread in (black) when in Ireland"
(IB08) Unidentified sailor on HMCS ARVIDA (IB09) L/Tel "Mac" MacDermid on HMCS ARVIDA (IB10) Ivan Bennett on HMCS ARVIDA, Southside Jetty, St. John's, NFLD (IB11) Danny Kitchen on HMCS ARVIDA (IB12) Parkin and Danny Kitchen on HMCS ARVIDA (IB13) Bob Langraff, Webb, Bennett and unknown on HMCS ARVIDA. Bob survived the torpedoing of HMCS Saguenay in 1940 and the later ramming by a freighter (IB14) "The Happy Gang" - Gus Flynn, Chris Christopher, Art Leblanc on HMCS ARVIDA
(IB15) Bob Weir on HMCS ARVIDA - 1943 (IB16) Gus Flynn on HMCS ARVIDA (IB17) Unidentified sailor on HMCS ARVIDA, Southside Jetty, St. John's, NFLD -The kid in behind the sailor came down to docks regularly to sell ice cream to the crew (IB18) Bob Langraff on HMCS ARVIDA wearing his new life belt with flashing head lamp (IB19) "After the Storm". Three ARVIDA sailors on the jetty in St. John's, NFLD. Note the missing searchlight, port sea boat, floats, etc. (IB20) Note on Ray Scalzo becoming a ship's cook (IB21) HMCS ARVIDA (foreground) conducting a transfer at sea with unknown ship
(IB22) ASDIC Operators (Submarine Detectors) on HMCS ARVIDA (IB23) "Fearless" Fraser painting the gremlin (logo) on the funnel (IB24) Pinder and Gus Flynn on HMCS ARVIDA (IB24-IB26) HMCS ARVIDA rendezvous with HMCS ST CROIX Aug 1943. ARVIDA's seaboat fetches the doctor from HMCS ST CROIX for treatment of a storm casualty. The doctor was Prime Minister MacKenzie King's nephew who later died in the sinking of HMS ITCHEN on 23 Sep 1943 - having been rescued by ITCHEN after HMCS ST CROIX was sunk by U-305 on 20 Sep 1943 (IB27) RN destroyer HMS BURNHAM departing Londonderry
(IB29) American "C.B." Base, Londonderry, Northern Ireland - outboard to inboard - HMCS KOOTENAY, HMCS SASKATCHEWAN, HMS NENE, unknown corvette (IB30) "The White Watch" skylarking with our new issue life jackets." L-R (standing) Jones, Morrison, Naish, Bennett, (kneeling) Riley and Abbott (IB31-IB33) HMCS ARVIDA oiling from ship in convoy (IB33) CO of HMCS ARVIDA looking over rail to check on oil lines while fueling (IB34) HMCS ARVIDA replenishing her supply of depth chards from ship in convoy (IB35) Fraser and Moe on HMCS ARVIDA
(IB36) "Toot" Naish by the port bridge wing 20mm Oerlikon on HMCS ARVIDA (IB37) Bob Weir, McLeland and Ivan Bennett working on the port bridge wing 20 MM Oerlikon gun on HMCS ARVIDA. This was my (Ivan Bennett) action station gun with Toot Naish (IB38) Sunning and resting on the "Fiddly" deck aft of the funnel on HMCS ARVIDA (IB39) Off watch and sunning on the starboard boat deck on HMCS ARVIDA (IB40) Mo and Riley on the Quarterdeck of HMCS ARVIDA. Depth charge rails with smoke floats on top. Hatches lead to Stores and Tiller flats (IB41) Tom Riley (right) and Ivan Bennett splicing wire on HMCS ARVIDA (IB42) Unidentified sailor in the window of the compass house on HMCS ARVIDA
(IB43) Morrison and a Stoker PO enjoying a smoke on the depth charge storage racks on HMCS ARVIDA (IB44) Jim Simpson (left) and Bobby Weir on HMCS ARVIDA - 1943 (IB45) Note on Jim Simpson becoming ill at sea
(IB46) SLt Gourlay (junior) onboard Q077 - summer 1944 (IB47) Q077, Saint John, NB - summer 1944 (IB48) Shipmates on Q077 - summer 1944
(IB49-IB50) HMCS WETASKIWIN K175
---
Ivan Bennett and his former shipmate Jim Simpson - Sep 1999.

Jim crossed the bar in Jan 2000.

Ivan and his wife - 2019
---