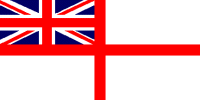 For Posterity's Sake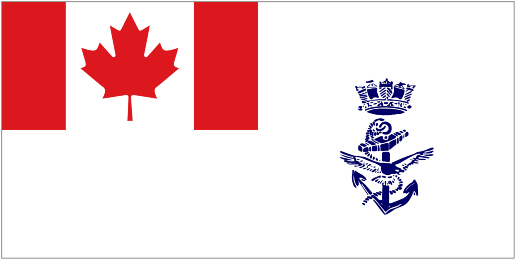 A Royal Canadian Navy Historical Project
---
HMCS ARVIDA K113
Flower Class Corvette
---
Gunshield art

HMCS ARVIDA K113

From the collection of William (Bill) Johns, Signalman

Courtesy of Tim Johns

Click on the above photo to view a larger image
Laid down: 28 Feb 1940

Launched: 21 Sep 1940

Commissioned: 22 May 1941

Paid off: 14 Jun 1945

Sold: 1946. Renamed SS La Ceiba in 1950

Fate: Final disposition unknown.
Built at Quebec City, she was commissioned there on 22 May 1941 and arrived at Halifax on 06 Jun 1941. She joined Sydney Force in Jul 1941 acting as escort to local sections of transatlantic convoys until Sep 1941, when she joined Newfoundland Command. She left Sydney on 05 Sep 1941 to join her maiden ocean convoy, SC.43, and was thereafter in almost continuous service as an ocean escort until the end of 1943. In Jun 1942, she became a member of EG C-4 and, in May 1943, of C-5. While escorting convoy ON.188 in mid-Jun, 1943, she was damaged by her own depth charges and arrived at Iceland on 16 Jun 1943 for repairs that took a week to complete. Three of ARVIDA's convoys received particularly rough handling by U-boats: ONS.92 (May 1942), ON.127 (Sep 1942), and SC.107 (Nov 1942). While with ON.127 she rescued survivors of the torpedoed HMCS OTTAWA H60 on 13 Sep 1942. She had major refits at Saint John (Jan - Apr 1942); Lunenburg/Saint John (Dec 1942 - Mar 1943); and Baltimore, Md. (Jan - Apr 1944). While at Baltimore she was given her extended fo'c's'le, afterward joining EG W-7 of WLEF. In mid-May, 1944, she was sent to Bermuda to work up, returned to Halifax on 09 Jun 1944, and in Aug 1944 joined EG W-2. In Dec 1944 she transferred to W-8, remaining with that group until the end of the war. ARVIDA was paid off on 14 Jun 1945, at Sorel and later sold for commercial use, entering service in 1950 as the Spanish-flag La Ceiba.
---
Photos and Documents Ship's company photos
Excerpts from the wartime diary of Joe Lees while serving in HMCS ARVIDA
---
Commanding Officers
Lt Alastair Ian MacKay, RCNR - 22 May 1941 - 20 Sep 1942

A/LCdr Dudley Gawen King, RCNVR - 21 Sep 1942 - 15 Mar 1944

Lt Donald William Green Storey, RCNVR - 16 Mar 1944 - 19 Nov 1944

Skpr/Lt E.S.N. Pleasance, RCNR - 20 Nov 1944 - 04 Dec 1944

Lt Donald William Green Storey, RCNVR - 05 Dec 1944 - 30 Dec 1944

Lt J.C.P. Desrochers, RCNVR - 31 Dec 1944 - 17 Jan 1945

Lt Donald William Green Storey, RCNVR - 18 Jan 1945 - 14 Jun 1945
---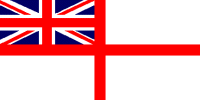 In memory of those who have crossed the bar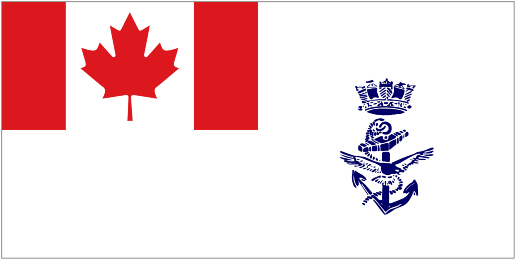 They shall not be forgotten
Ship's Mascot

Name unknown
---
Former Crew Members
Belyea, Peter Macmillan, Lt, RCNVR - 16 Feb 1944

Burnell-Jones, Eric Crathern Brind, Lt, RCNVR - Jan 1944

Christopher, Chris

Clarke, John Alfred, Slt, RCNVR - 19 Jul 1941

Donaldson, Gordon

Flyn, Gus (of Montreal) (poss Flin)

Fraser, Jim (Fearless) (of Stratford, ON)

Frayne, Ralph - 1943

Jackson, Robert Paul, Slt, RCNVR - 22 May 1941

Johnston, Derek Robert Lukin, RCNVR - Jan 1945

Jones

King, Dudley Gawen, Lt, RCNVR - 22 May 1941

Kitchen, Danny (of Toronto, ON)

Langraff, Bob (of Port Arthur / Thunder Bay, ON)

Leblanc, Art (of Saint John, NB)

Mann, Roger James, Slt, RCNR - Jan 1943

MacDonald, Maurice John Lothian, Mate, RCNR - 22 May 1941

McLeland

Parkin (of Caladonia, ON)

Pearce, Richard Calley, Slt, RCNVR - Jan 1942

Riley, Tom (of Hamilton, ON)

Stinson, Clarence Ralph, Slt, RCNVR - 21 Apr 1945

Webb, "Spider" (of Toronto)

Weir, Bob (of Montreal, QC)

Wyatt, John Angus, Lt, RCNVR
---
Photos and Documents
Splice the Mainbrace

HMCS ARVIDA celebrating the surrender of Italy. Photo taken 08 Sep 1943 in St. John's

Click here to view the photo with sailors numbered

(1) Gus Flyn (2) Jim Naish (4) Patrick J. Kersey (8) Parkin (12) John Wyatt, Lt (with note pad keeping track of tots issued) (16) Jim Simpson (18) Ivan Bennett, PO (21) Steve Helgason

Source: Lt. John D. Mahoney / Canada. Dept. of National Defence / Library and Archives Canada / PA-142439

Survivors from torpedoed merchant ship aboard HMCS ARVIDA 14 Sep 1942, St. John's Harbour

Source: Lt Gerald M. Moses / Canada. Dept. of National Defence / Library and Archives Canada / PA-136285

HMCS ARVIDA K113, Halifax, summer 1944

From the collection of James Thorpe Friend

Courtesy of Barbara Hamlin

HMCS ARVIDA K113

Source: Flickr photo collection of Ron Bell

HMCS ARVIDA K113

Source: Flickr photo collection of Ron Bell

Newspaper article on Douglas Fisher performing duties of the ship's doctor on HMCS ARVIDA when she picked up survivors at sea.

Courtesy of Ian Chaykowski

McCokney (left) and Doug Fisher (right) of HMCS ARVIDA, on HMS Seawolf, Halifax, NS, just prior to her being sold for scrap. Seawolf was transferred on the RCN on 29 Jan 1943 to assist in anti-submarine training. She was paid off on 23 Jun 1945 and sold for scrap in Nov 1945.

From the collection of Doug Fisher

Courtesy of Ian Chaykowski

Mervin Briggs, SD, on the fo'c's'le of HMCS ARVIDA K113

From the collection of Mervin Briggs

Courtesy of Robert Briggs

Mervin Briggs, SD, on the quarterdeck by the depth charge racks of HMCS ARVIDA K113

From the collection of Mervin Briggs

Courtesy of Robert Briggs

Mervin Briggs, SD, by the Carley floats on HMCS ARVIDA K113 - 18 Sep 1943

From the collection of Mervin Briggs

Courtesy of Robert Briggs

A HMCS ARVIDA "sweetheart" pennant

Courtesy of Hugh Muir

HMCS ARVIDA K113 seen from the bridge of an unknown ship

Photo credit: Naval Museum of Halifax

Photos on and from HMCS ARVIDA K113

(JL01) Sailors on HMCS ARVIDA K113 with mascot. Joseph Lees 2nd from left (JL02) Joseph Lees on HMCS ARVIDA K113 (JL03) Joseph Lees on HMCS ARVIDA K113 (JL04) HMCS ARVIDA K113 in rough seas. JL05) Survivors on the upper deck of HMCS ARVIDA K113 (JL06) Survivors from sunken ship rescued by HMCS ARVIDA's work boat crew (JL07) Survivors aboard HMCS ARVIDA

From the collection of Jospeh Ambrose Lees

Courtesy of Richard Lees

HMCS ARVIDA K113 - 13 Feb 1943 - 08 Feb 1944

(HA048) Howard Abbott posing on gun mount on HMCS ARVIDA, St. John's, NFLD, 1943 (HA059) HMCS KOOTENAY alongside HMCS ARVIDA. Note the funnel artwork on HMCS KOOTENAY (HA060) Unknown RN destroyer, Londonderry, 1942. (HA061-HA062) MAC in convoy - 1943. (HA063) Merchant ships in column. South Atlantic convoy - 1943 (HA064) HMCS KOOTENAY (right) with HMCS WETASKIWIN following astern in the Irish Sea - 1943

(HA065) HMCS LA MALBAIE in the Irish Sea - Jul 1943 (HA066) HMCS WETASKIWIN (HA067) North Atlantic Convoy (HA06840) Oil Tanker in Convoy - 1943 (HA069) HMCS OTTAWA, HMCS KITCHENER and HMCS ARVIDA in the Irish Sea - Jul 1943 (HA070) HMCS OTTAWA and HMCS ARVIDA, Larne, Northern Ireland - Aug 1943 (HA071) Convoy in the North Atlantic - Jun 1943

(HA072) HMCS ST CROIX - 1943. Photos taken from HMCS ARVIDA not long before ST CROIX was lost in Sep 1943. (HA073) Capt D's yacht, HMS PHILANTE, Larne, Northern Ireland - Aug 1943 (HA074) HMCS LA MALBAIE - 1943 (HA075) HMS DIANTHUS, convoy escort seen from HMCS ARVIDA - 1943 (HA078) HMCS WASKESIU alongside HMCS ARVIDA c1943/44 (HA081) "Catalina aircraft scaring off submarines. North Atlantic 16 Sep 1943" Webmaster's note: Catalina Patrol aircraft dropping a depth charge - believed to be while escorting convoy HX256, NYC to Liverpool 09 Sep -21 Sep 1943 (HA085) Guss Flinn and Stoker Parkins, both from Montreal, on HMCS ARVIDA - 1943

(HA088) HMCS ARVIDA takes on fuel from a tanker in the convoy in North Atlantic - Aug 1943 (HA091) HMCS ARVIDA conducting a stern fueling from ship in convoy in the North Atlantic - Aug 1943 (HA096) LS Roger J. Oulette painting the rope covers on one of ARVIDA's ladders - 1943 (HA098) Howard Abbott on duty as Quartermaster on HMCS ARVIDA - 1943 (HA100) George Boynett from Toronto in HMCS ST CLAIR, St. John's, NFLD - 1943 (HA102) AB Thomas Riley from Hamilton, ON on HMCS ARVIDA - 1943 (HA104) HMCS ARVIDA's sea boat crew 1943. Front to back: Peter De Beck, Bud Briggs, Ivan Bennett, Jim Fraser, and Bob Langraff.

From the collection of AB Howard Charles Abbott, RCNVR

Courtesy of Roger Litwiller

* The photos from the Howard Abbott collection were scanned and cataloged by Roger Litwiller. The numbers below the photos are the reference numbers from Roger's collection.

HMCS ARVIDA - Feb 1943 - Jan 1944

(IB02) Ivan Bennet on duty on ARVIDA's after gun tub (bandstand) (IB03) Ivan's shipmates and his brother (Army) at Trafalgar Square, London, Sept 1943 - Top left to right: Jones, Morrison, unknown, Ken Bennett (Army), Webb, unknown. Bottom L-R: Briggs, Parkin, Ivan Bennett (IB04) HMCS ARVIDA and HMCS OTTAWA H31 - with notes (IB05) HMCS ARVIDA conducting a light-line transfer with ship in foreground - Winter 1942. Webmaster's comment - photo description says the Barber pole was C5 EG - however in Winter 1942 it was C3 EG. It became the symbol of C5 in 1943. (IB06) "Fearless Fraser" on HMCS ARVIDA (IB07) "Toot" Naish on HMCS ARVIDA

Photos IB06 and IB07 - "Wicker hampers are what we received bread in (black) when in Ireland"

(IB08) Unidentified sailor on HMCS ARVIDA (IB09) L/Tel "Mac" MacDermid on HMCS ARVIDA (IB10) Ivan Bennett on HMCS ARVIDA, Southside Jetty, St. John's, NFLD (IB11) Danny Kitchen on HMCS ARVIDA (IB12) Parkin and Danny Kitchen on HMCS ARVIDA (IB13) Bob Langraff, Webb, Bennett and unknown on HMCS ARVIDA. Bob survived the torpedoing of HMCS Saguenay in 1940 and the later ramming by a freighter (IB14) "The Happy Gang" - Gus Flynn, Chris Christopher, Art Leblanc on HMCS ARVIDA

(IB15) Bob Weir on HMCS ARVIDA - 1943 (IB16) Gus Flynn on HMCS ARVIDA (IB17) Unidentified sailor on HMCS ARVIDA, Southside Jetty, St. John's, NFLD -The kid in behind the sailor came down to docks regularly to sell ice cream to the crew (IB18) Bob Langraff on HMCS ARVIDA wearing his new life belt with flashing head lamp (IB19) "After the Storm". Three ARVIDA sailors on the jetty in St. John's, NFLD. Note the missing searchlight, port sea boat, floats, etc. (IB20) Note on Ray Scalzo becoming a ship's cook (IB21) HMCS ARVIDA (foreground) conducting a transfer at sea with unknown ship

(IB22) ASDIC Operators (Submarine Detectors) on HMCS ARVIDA (IB23) "Fearless" Fraser painting the gremlin (logo) on the funnel (IB24) Pinder and Gus Flynn on HMCS ARVIDA (IB24-IB26) HMCS ARVIDA rendezvous with HMCS ST CROIX Aug 1943. ARVIDA's seaboat fetches the doctor from HMCS ST CROIX for treatment of a storm casualty. The doctor was Prime Minister MacKenzie King's nephew who later died in the sinking of HMS ITCHEN on 23 Sep 1943 - having been rescued by ITCHEN after HMCS ST CROIX was sunk by U-305 on 20 Sep 1943 (IB27) RN destroyer HMS BURNHAM departing Londonderry

(IB29) American "C.B." Base, Londonderry, Northern Ireland - outboard to inboard - HMCS KOOTENAY, HMCS SASKATCHEWAN, HMS NENE, unknown corvette (IB30) "The White Watch" skylarking with our new issue life jackets." L-R (standing) Jones, Morrison, Naish, Bennett, (kneeling) Riley and Abbott (IB31-IB33) HMCS ARVIDA oiling from ship in convoy (IB33) CO of HMCS ARVIDA looking over rail to check on oil lines while fueling (IB34) HMCS ARVIDA replenishing her supply of depth chards from ship in convoy (IB35) Fraser and Moe on HMCS ARVIDA

(IB36) "Toot" Naish by the port bridge wing 20mm Oerlikon on HMCS ARVIDA (IB37) Bob Weir, McLeland and Ivan Bennett working on the port bridge wing 20 MM Oerlikon gun on HMCS ARVIDA. This was my (Ivan Bennett) action station gun with Toot Naish (IB38) Sunning and resting on the "Fiddly" deck aft of the funnel on HMCS ARVIDA (IB39) Off watch and sunning on the starboard boat deck on HMCS ARVIDA (IB40) Mo and Riley on the Quarterdeck of HMCS ARVIDA. Depth charge rails with smoke floats on top. Hatches lead to Stores and Tiller flats (IB41) Tom Riley (right) and Ivan Bennett splicing wire on HMCS ARVIDA (IB42) Unidentified sailor in the window of the compass house on HMCS ARVIDA

(IB43) Morrison and a Stoker PO enjoying a smoke on the depth charge storage racks on HMCS ARVIDA (IB44) Jim Simpson (left) and Bobby Weir on HMCS ARVIDA - 1943 (IB45) Note on Jim Simpson becoming ill at sea

From the collection of Ivan Bennett, RCNVR

Courtesy of Ivan Bennett
---
HOME PAGE
SHIP INDEX
CONTACT