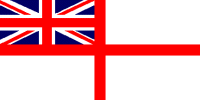 For Posterity's Sake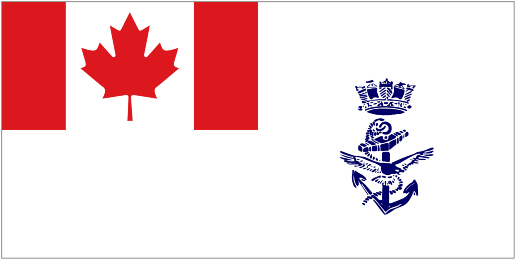 A Royal Canadian Navy Historical Project
In memory of those who have Crossed the Bar
Wallace Hamilton (Wally) Hutchison

Radar, RCNVR

Leading Seaman, Photographer, 6032-H, RCN

Born: 20 Nov 1927, Virden, Manitoba

Died: 24 Feb 2020, Nanaimo, British Columbia
HUTCHISON, Wallace Hamilton - commonly referred to as Wally or Hutch, was born 20th November 1927 in Virden, Manitoba though grew-up on the Grey Hill Farm homestead outside of Elkhorn, Manitoba. He passed away on the 24th February 2020 at Nanaimo Seniors Village (Nanaimo, BC) after just losing his wife of almost sixty-five years a week before. The eldest of eight (8) surviving children he grew-up in an impoverished loving Scotch-Presbyterianism family, s/o John (Jack) Hutchison (1902-1973) and Letitia Wallace (1905-1975). Wally was baptized under the United Church in 1928 and was schooled at the Buckingham School District and in Virden (Manitoba), completing grade 12. He served in the Canadian Naval Forces from 1943-1950 seeing activity on the Canadian Atlantic and Pacific oceans as a Leading Seaman (Radar Plot II & Photographer I). Wally was first married on the 4th June 1949 in Halifax (NS) to Helen Elizabeth MacEwan though they divorced without children a few years later. In 1956 he remarried to Dorothy "Edna" Munford, in a Knox United Church service in Calgary (AB), and they produced one son, Brian. After leaving the naval service Wally undertook employment as a photographer, bookkeeper, salesman and later as a truck driver for Premier Laundry-Empire Cleaners in Calgary. In 1956, he joined Canada Customs and Excise at various organizational levels where he remained until his retirement in July of 1983 after twenty-seven years of contributions and a total of thirty-two years with the Canadian Federal Government. Wally was a very enthusiastic walker and exercised daily in retirement. He was an active reader, camper, card-player, long-time 5-pin bowler, shuffle-board player, golfer, curler, cub & scout leader, horseshoe pitcher, and a committed member of the Canadian Legion #275 (Forest Lawn, Calgary, AB), serving many terms on the Executive for the association for which he was awarded and acknowledged on numerous occasions for his service to them. Always busy in retirement, he enjoyed his home, his wife & son, along with his many collateral family members and friends. In retirement, Wally and his wife enjoyed many regional, national and international travels and spent almost twenty winters residing at their second home in Mesa Arizona, with the remainder of their yearly time at their home in Calgary. He loved their oversized motorhome which became an integral part of their travels in the latter years. In all, they had an extraordinarily happy and fulfilled life! In their later years and no longer able to travel, to be closer to their son and better weather, they pulled up stake at the age of 82 and moved from Calgary, where they had lived in their own built home for 49 years, to the City of Nanaimo and resettled themselves in a lovely retirement lodge (Berwick-On-The-Lake) in 2009. By 2011, Edna was having more health issues with walking and eventually had use a power wheelchair and needed more care so she was subsequently resettled into Nanaimo Seniors Village Retirement Home (full care facility) in July of that year. Wally also moved to the same facility (in assisted living unit) at the same time to be closer to Edna and daily you would find him venturing over to her section or she to his for regular visits. After a further stroke in August 2016, he joined Edna in the full care facility in May 2017. Their lives were full for each other and their son till the end. This old sailor was devoted to his wife and their son giving more than anyone could have asked of a husband, father and veteran. Their son is so very grateful to Berwick On The Lake, Nanaimo Seniors Village and the staff of both communities for the extraordinary care and home that they provided Edna and Wally over the many years. Special praise to our private caregivers - Kirsty and Barb - for their loving support during these years. We are also so indebted to the Townsite Medical Clinic (Nanaimo), many physicians, and Dr. Melissa Oberholster in particular, for their undying and unwavering care to the family since their arrival into Nanaimo. Lastly, enough cannot be said to and about their many friends and family members who cared about them to the end. Wally and Edna were an amazingly social and gregarious couple who could make friends almost from the moment that they spoke to you - they made you feel like they always knew you, and you them! On the 16th February 2020, his loving wife passed at age ninety-five, proceeding him by a week. Wally leaves to mourn, his grieving son (Brian Wallace Hutchison) and son-in-law (Denis Alan Ostercamp), along with his "four-legged grandkids" (Sofie, Thistle, and Hamish), and two (2) surviving siblings - Darlene Joyce Hutchison-Sharp (Kamloops, BC), and Ilene May Hutchison-Hand (Calgary, AB). Also to mourn are many friends, nieces, nephews and a few surviving cousins. He was predeceased by five siblings, and one sibling that was stillborn - Maurice John Hutchison (1929-1984), Shirley Lovina Hutchison-Quinn (1930-2009), Lawrence David Hutchison (1931-1952), Lois Agnes Letitia Hutchison-Harder-Hall-Hand (1933-2007), and Mima Donalda Hutchison-Klywak (1936-1981). Also further predeceased by his "four-legged grandkids" whom he cherished: Trixie, Bullet, Penny, Winston, Contessa, Molly-Mae, Alexey, and Zoe. Cremation arrangements were conducted by First Memorial Funeral Service (Nanaimo) and Cedar Valley Memorial Gardens (Cedar) and there will be no service at the request of the deceased and his family. Any donations in remembrance may be directed in his name to Crohn's and Colitis Canada, BC SPCA, Ostomy Canada Society, Sheldrick Wildlife Trust, the BC & Yukon Branch of the Canadian Cancer Society, or World Wildlife Fund Canada.
My Sailor Died Today
My Sailor was old and wrinkled, not like his former days, His hair was faded but still full and he held his head still high, Most nights he sat around the Legion, telling stories of days gone by. Of a war that he fought and buddies that he lost, Of carnage and sadness that consumed them, But he saved our country for one and all, but oh the terrible cost to him. During my childhood, he seldom spoke about this time, I guess I knew it was much too sad to tell, Though I knew the hero that he was, as a kid I knew so well! I should have asked more about this time, and the pains that he endured, But I was afraid to learn these things for I well knew To do so would put us both in harms way of sadness that was true. Now we'll hear his tales and history no longer, For my Dad has passed away, And the world's much sadder, and it sheds a tear, For my Sailor died today! At 92 with most friends and wife all gone, his son will be one of few to mourn his passing, But a good man died today, with his demons put to rest He lived an ordinary life, a quiet life, no more heroic deeds done, But I will miss my hero forever for he was the very best to come. He held his job, he raised his son, he loved his beautiful wife; As a hero going quietly on his way he made some sense of this life; Sadly, the world won't note his passing, he now quietly moves on his way, Albeit, my hero, my Sailor, my best friend, my Dad died today! He served his conscience, he served his country, his family was provided, No life stories, no parade, his departure will not be cited; But a hero he was to me and his buddies, this son must tell it loud, For my hero, my Sailor, my best friend, oh My Dad your son is so proud! My guiding light has fallen, and I am tortured with every passing day, Darkness now surrounds me, I am lost in your memory and cannot find my way, The deeds, the love, the care you gave us, is all we have left of you, But I will speak your name, and you will be there dear Dad, for my Sailor will then get me thru. Thank you for the many golden memories, the care you gave us all, My hero, my best friend, my Dad, my Sailor died today, a time for us to stand tall. Your service is done and heroes die but never fade away, so remember you I will Those wonderful memories of you will abound for many years to come Us Musketeers were three, then two, and now are only one! - by Brian W. Hutchison
Wally lied about his age and had just turned 16 when he joined the RCNVR to serve during WW2.
Ships served in:
HMCS ATHABASKAN - Wally Hutchison was drafted off Athabaskan for a course shortly before she was sunk
HMCS TECUMSEH - Served in Tecumseh 17 Jun 1946 - 23 Jun 1946 as an OS, RCN
HMCS UGANDA - Served in Uganda 01 Nov 1946 - 28 Jan 1947 as an OS, RCN
HMCS ONTARIO - Served in Ontario 10 Jan 1948 - 29 Feb 1948 as an A/AB, RCN
HMCS ATHABASKAN - Served in Athabaskan 15 Mar 1948 - 14 Nov 1948 as an A/AB and AB, RCN. Rated AB 29 May 1948
* Rated ABRPS while serving in HMCS Stadacona. Re-mustered to Photographer and served at Stadacona as an ABPH1 and Naden as an LSPH1.
* Honourably released / engagement expired 16 Jun 1961
(WH01) Portrait of Wally Hutchison (2-3) Wally's Certificate of Services - pages 1 and 2
---