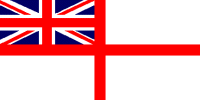 For Posterity's Sake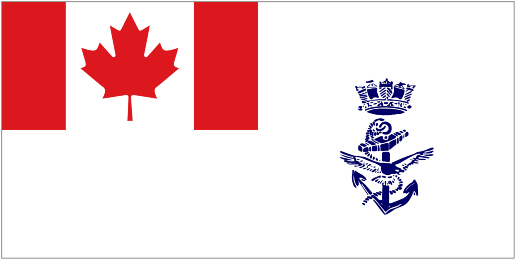 A Royal Canadian Navy Historical Project
In memory of those who have Crossed the Bar
Donald Joseph Richard

RCN

Born: 24 Nov 1942, Sydney, Cape Breton, Nova Scotia

Died: 09 Apr 2020, Cleveland, Cape Breton, Nova Scotia
RICHARD, Donald Joseph - It is with broken hearts that we announce the passing of our loving husband, father, and grandfather, Donald (Donnie) Richard, 77, on April 9th, 2020. He passed away peacefully in the Palliative Care Unit of the Strait Richmond Hospital, after a five year, hard fought battle with metastatic prostate cancer. Born in Sydney, on November 24, 1942, and raised in River Bourgeois, he was the son of the late James T. and Jean (Sampson) Richard.
He is survived by his loving wife and best friend of 53 years, Mary Claire (Mancini); son Tim (Laurie); daughters Shawna (Andrew) D'Onofrio, Kerianne (Jeremy) Wilcox; grandchildren Raymond, Amelia, Tucker and Lillie; step grandchildren Dante and Mya; siblings Judi, Janet (Buz), Paul (Angie); brothers-in-law Ken and Carlo; sisters-in-law Karen, Tula, and Vi; several nieces, nephews, extended family, and special furry friends, Prescott Stone and Samson Wilcox who gave him much joy the past few years. In addition to his parents, he was predeceased by his siblings, CJ, Maureen, Paula, Gillis (in infancy), half-sister Mary P. (Patsy); nephew Dean; niece Krista; mother and father-in-law, Joe and Cassie Mancini; sister-in-law Bette.
A devout Catholic, Donnie was a member of St. John the Baptist Parish of River Bourgeois. He was active in the parish of St. Francis of Assisi, Mt. Uniacke for over 20 years. With Claire by his side, their involvements included marriage encounter, cursillo, and outreach programs. While in the Navy, he assisted the chaplain as an altar server. Always appreciative of the efforts of their parish priests over the years, he made many lasting friendships with them. He served on the Uniacke & District Volunteer Fire Department for many years, and was always very community minded, helping with special events.
Over the course of his working life, Dad had 4 careers: Naval Seaman, Police Officer, Construction Worker/Tractor Trailer Driver and lastly Vehicle Compliance Officer for over 20 years. Most of his career he served in uniform beginning with the Royal Canadian Navy in 1963. He spent time in Shearwater and travelled the world on the HMCS Bonaventure. With his shipmates, he sailed around the Horn of Africa and through the Panama Canal. He was honorably discharged as an Able Seaman in 1966. After spending several years with Dartmouth City Police, he went into construction. From there he spent several years as a tractor trailer driver before joining the Nova Scotia Department of Transportation & Public Works as a Vehicle Compliance officer from which he retired in 2006. During his policing career, he received several awards and acknowledgments of appreciation for assisting the RCMP in various capacities.
Throughout their life, Mom & Dad enjoyed traveling together, taking trips by motorcycle, and many trips South. Some of his favorite pastimes were playing cards with family and friends and sitting on the porch sharing stories with whoever would listen, just like his father did. Supporting mom in her pursuit of Catholic education, his retirement began after they relocated to Manitouwadge, Ontario, where he enjoyed winter sports such as ice fishing and snowmobiling. After retiring to Red Point, Cape Breton, he enjoyed watching and feeding the birds, from the smallest hummingbirds to the largest eagles, and boating and fishing on the Bras D'or Lake. Dad's favorite meal was salt cod and pork scraps, which he made well, and was quick to tell those who didn't like it, "you don't know what you're missing". Dad had a passionate love for the water and was able to enjoy "the trip of a lifetime" in 2017, when he traveled with a group on a Tuna fishing tournament for the IWK.
Words cannot express our heartfelt thanks and appreciation to all those who have supported Dad over these last five years. Special thanks to his amazing medical team, his family doctor and friend, Dr. Roland Genge, Baddeck, Oncologist Dr. Ron MacCormick, CB Cancer Center, Sydney, Palliative Care, Dr. Phillip Cooper, Antigonish. We would also like to acknowledge the extraordinary doctors and nurses at the CB Cancer Center, the 3rd floor and Palliative Care Unit at St. Martha's Hospital, home visits from nurses Kyla & Leah, the ER & Patient/Palliative Care Unit at the Strait Richmond Hospital, Evanston, and the Continuing Care nurses from St. Peter's.
Cremation has taken place under the professional and compassionate care of Green's Funeral Home, Port Hawkesbury. Due to the Covid-19 pandemic, a Mass of Christian Burial will be held at a later date at St. John the Baptist Church, River Bourgeois, with Rev. Fr.'s Hugh MacNeil and John Yake officiating. Memorial donations may be made to the Patient Care Fund at the CB Cancer Center, Sydney, Nova Scotia, the Palliative Care Society at the Strait Richmond Hospital, or St. John the Baptist Cemetery Fund, River Bourgeois.
Ships served in:
---