---
HMCS BONAVENTURE
Majestic Class Aircraft Carrier
---
Battle honours: Lowestoff 1665, Four days Battle 1666, Orfordness 1666, Sole bay 1672 Schooneveld 1673, Texel 1673, Barfleur 1892, Malta Convoys 1941
Built by Harland & Wolff Ltd., Belfast, Ireland, she was originally laid down as HMS POWERFUL. Construction on her had been suspended in 1946, but was restarted on 15 Jul 1952 and she was renamed HMCS BONAVENTURE after the bird sanctuary in the Gulf of St. Lawrence. Work on this ship had stopped three months after her launching in Feb 1945, with the result that when construction resumed in 1952, improvements could be built into her. The most notable of these was the angled flight deck, which provided a longer landing run without sacrificing forward parking space, and permitted the removal of the unpopular crash barrier. Also noteworthy were a steam catapult and a mirror landing sight, the latter going far toward eliminating human error in landing.
"Bonnie" was commissioned at Belfast on 17 Jan 1957, and arrived at Halifax on 26 Jun 1957, carrying on deck an experimental hydrofoil craft that was to serve in the development of HMCS BRAS D'OR. Unlike her predecessors, BONAVENTURE had Banshee jet fighters and Tracker A/S aircraft as her complement. Like them, she enjoyed a busy career of flying training and participating in A/S and tactical exercises with ships of other NATO nations.
In Nov/Dec 1959, during a 6-week deployment that included a NATO Exercise, HMCS BONAVENTURE, in company with HMCS ALGONQUIN, HMCS IROQUOIS, HMCS SIOUX and HMCS ATHABASKAN encounter a major storm that battered the squadron on their return to Halifax. One day out of Halifax, a tracker crashed into the sea shortly after take-off with a loss of all 4 crew.
Four newspaper articles on the Nov/Dec 1959 deployment during which 5 RCN sailors died.
On 11 Jun 1963, a Tracker from 880 Squadron, while performing operational training several miles from the aircraft carrier, inadvertently flew too low allowing the port wingtip to strike the ocean below. The aircraft immediately and violently cart wheeled over the surface of the water. The co-pilot managed to escape through the shattered cockpit side window and one of the crewmen exited using his overhead hatch. Although SIKORSKY 55877 quickly recovered the two survivors from the water there was no trace of the remaining two crew members. A search continued throughout the morning but was unsuccessful. (Click here to read news article on the lost tracker)
In the summer of 1963, BONAVENTURE was conducting exercises in the North Atlantic with ATHABASKAN as her plane guard. One one occasion, while conducting a RAS with ATHABASKAN, the two ships collided. The BONAVENTURE received some minor damage, while ATHABASKAN'S was more serious.
The following write-up on the collision was submitted by Donald (Bud) Rose, RCN(R): In 1962 when ships of the Destroyer Escort Squadrons were being re-assigned, HMCS ATHABASKAN proceeded to Marine Industries Ltd. at Sorel Quebec. There she would undergo a major refit which was completed by midsummer 1963, but her radar system was not. ATHABASKAN was one of only two ships with this type Radar System, (Cayuga was the other) and any repairs had to be carried out at Portsmouth England. Following her work-ups, ATHABASKAN was assigned as "plane guard' for the aircraft carrier HMCS BONAVENTURE, exercising in the North Atlantic. From there, ATHABASKAN was to proceed to Portsmouth England for radar refitting. During a refueling operation in mid Atlantic, the two ships struck each other with the ATHABASKAN receiving serious damage.
Following the collision, HMCS BONAVENTURE proceeded to Invergordon, Scotland to the former WW II Royal Naval Base and ship refueling facility. While damage to the Carrier's Hull was minimal, her fuel supply was below the accepted permissible level. Invergordon, Scotland was the nearest docking facility capable of docking an air craft carrier. HMCS ATHABASKAN received considerably more damage to her super structure and communication aerials than the "Bonnie". Without the required fuel she was to receive from the Carrier, ATHABASKAN had to make way to the nearest port which could facilitate her requirements. This port was the shipyards of Hartland and Wolff in Belfast - Northern Ireland. Having received temporary repairs, HMCS ATHABASKAN proceeded on her mission which was the overhaul of her radar system at Portsmouth England - a service not available in Canada. Permanent repairs necessitated by the collision with HMCS BONAVENTURE at sea, would now be carried out at Portsmouth. (click here to view 4 photos taken during the collision)
On 08 Aug 1963, during flash-up in preparation for sailing, HMCS BONAVENTURE suffered an explosion which damaged the funnel uptakes and the top of one of the boilers resulting in 6-weeks repairs. The following is from "The Bonnie" by J. Allan Snowie. Quoted by Captain R.W. Timbrell. Pages 165 &166 - In flashing up the boilers in preparation for sailing, the engineering staff, unfortunately, had allowed sufficient gases to get up the uptakes towards the funnel, and they failed to carry out the procedures to clear it. An explosion took place and a fair amount of damage was done. It was all contained within the uptakes, but we were delayed sailing. Fortunately, no one was hurt in the engine-room accident, but extensive damage had been done to the top of the boilers and the funnel uptakes. Repair work kept BONAVENTURE out of action for some six weeks and necessitated the withdrawal from Exercise "Unison" in United Kingdom waters."
In Oct 1963, BONAVENTURE, ALGONQUIN, CAYUGA, MICMAC and SASKATCHEWAN took part in a NATO exercise in which all participating ships were battered by a severe North Atlantic storm.
What was expected to be her mid-life-refit, carried out from 1966 to 1967, took 16 months and cost over 11 million.
On Thursday, 30 Nov 1967, while operating in the North Atlantic, Sea King 402 off HMCS BONAVENTURE, crashed into the Atlantic. While the two pilots were ejected on impact and survived, 2 air crew died. Click here to read more on the crash of Sea King CHSS-12402
On 16 Feb 1969 a Grumman Tracker stalled on take-off and crashed. The following is from Chuck MacDonald who was the Nav Yeoman onboard BONAVENTURE at the time: I was LS NavYeoman for LCdr Scott-Montcrief the Navigator and had been stood down early for lunch. BONAVENTURE, in company with other ships for Exercise Maple Spring '69, was operating out of Roosevelt Road PR and in transit to Wilmsted Curaçao. We had ongoing air operations with catapult launches scheduled for 1100 hrs. Coincidentally, rum ration began on the cable at the same time. While standing around savouring my Tot and chatting in the background we could hear the normal activity from the flight deck. Suddenly the catapult accelerated and crashed into the stops. The noise immediately got everyone's attention toward the stop which had us looking at the bow only to see the undercarriage of a tracker appear. The engine noises from the Tracker had the distinctive wallowing sound of a stall and it was clear it wasn't gaining altitude. At that point I dropped my tot mug over the side as I left the cable deck on the way to my emergency station on the bridge. While I was running the aircraft had landed upright on the sea surface only to be immediately run over by BONAVENTURE with impact right on the bow. By the time I reached the Command Platform the impact site was astern of us. Above the site of the impact was the rescue helicopter Pedro hovering at about 75 feet. The Rescue Diver had already jumped into the water and fortunately landed in close proximity to the pilot Lt(N) Jack Flanagan. The pilot had lost a portion of one lower leg and was bleeding profusely into shark infested waters. The diver took quick action applying a tourniquet, Pedro hoisted the pilot and delivered him to the waiting medical staff on the flight deck , in two and a half minutes. By this time a destroyer in company had launched rescue boat and I believe BONAVENTURE had as well. The remaining crew were all safely returned to BONAVENTURE with their flight suits adorned with rust red of boot topping. Many stories of how they saw the various parts of the hull impact them and most notably the propellers slowing down but they had not stopped. All crew members survived and Lt(N) Flanagan continue to serve as a pilot.
On 23 Oct 1969, while operating in European waters off England, HMCS BONAVENTURE'S crew came to the aid of HMCS KOOTENAY which has suffered a catastrophic gear box failure and explosion - flying over fire fighters, medical staff, equipment and evacuating casualties.
On 03 Dec 1969, during her paying-off cruise, the aviation fuel tanks (AVGAS) on HMCS BONAVENTURE were required to be emptied and cleaned. Tragically, one fuel tank did not vent properly, and the first two sailors who entered the fuel tank were overcome by deadly fumes. A second pair of sailors lost their lives during the rescue attempt.
Only 3 years after her mid-life refit, she was incomprehensibly paid off on 03 July 1970, and sold for scrap.
---
From the notes of Heinz Gohlish, Lt, RCN / C.A.F. ret'd - BONAVENTURE was removed from operational duties in Dec 1969 and her compliment was reduced to about 800 consisting of the Engineer Dept, Deck Dept, Supply Dept and a much reduced Operations and Air Department. With that, there was a brief further life as a supply ship during Maple Spring 1970 as PROVIDER was transferred to the West Coast and PROTECTEUR was delayed, and also as a heavy equipment transporter for two army exercises - to Jamaica (Nimrod Capers) and to Northern Norway (Arctic Express). Between January and April 1970, BONAVENTURE had significant sea time.
A brief word on the Deck Department over the last year: This was led by LCdr Jim Murwin (who was succeeded by Lcdr Jim Bowen and became BONAVENTURE'S last XO), a gentleman who directed with a light touch and a paternal manner. This was appropriate for the mainly young boatswains. The Petty Officers however were very experienced indeed, one of whom was a WWII veteran. They were led by the estimable CPO John Newton, the carrier's last Buffer. Overall, it was a great team.
BONAVENTURE was officially decommissioned on 3rd July 1970 with VAdm J.C. O'Brien presiding. For the final three months, BONAVENTURE was banished from Jetty 4 to Pier 8 and only the Deck Dept remained to prepare the ship for final disposal. This was actually hard work with much equipment being shifted, immobilized or made safe. It fell to Slt Richard Neveu to turn off the last light.
---
What caused Sea King 4002 to crash? The following was submitted by David Wolfe, son of Lt L.M. Wolfe, pilot of Sea King 402 from information he told his wife.
As recalled by Mrs. Carole Wolfe to her son: I believe the Sea King was doing a strange yaw-kick on its previous flight, and I believe your Dad said he had taken the chopper out right away again. I don't know that it was approved by the CO, or whether the previous crew okayed it. On the carrier they didn't necessarily shut the blades down as the crews changed, so it might even have still been running.
They had completed their mission and were coming in for their landing and had descended to 200 ft. with the Bonnie in sight. That was the last your Dad said he remembered. Radar said they just disappeared from the screen. Brian (co-pilot SLt B.E. Roberts) had told your father he remembered falling a long way down into the water and that he was no longer in his seat. I have never spoken to Brian, or the wives of his crew but I know that your Dad said they put themselves on his flight as they trusted him as a pilot who was as safe as any of them on board. There were some comments to me personally from other pilots in the squadron afterwards who said if this could happen to Leo, then they didn't trust the helicopter.
Your Dad did come to in the water, and when he realized he was still in his seat, he snapped out of his harness and got to the surface. Brian had already got the dinghy inflated and helped pull your Dad into it. Your Dad had blood all over his face from a slash across the bridge of his nose, which they later determined probably came from flying through the windshield and hitting the wiper arm. His appearance gave Brian quite a scare. When he was airlifted to Bermuda, they dropped him out of the sling onto the deck of the DDH. So, he wasn't too happy about that either.
When I picked him up at the airport when he came home, he was quite snippy. The CO was there to greet him, but Leo had already discovered that they were not going to support his claim that the chopper disintegrated through no fault of theirs. So he was less than happy to see him. I obviously wasn't there, so can only repeat what Leo told me. I don't think he ever forgave the investigation team, and he was certainly happy to move onto other aircraft.
Webmaster's Note: The official report mentions pilot distraction, however, the memories of Lt Wolfe seem to provide info to the contrary.
---
Engineering trivia: Due to size, HMCS BONAVENTURE'S propulsion machinery was divided into two major compartments located fore and aft, each having two boilers and one steam turbine engine. Each was configured with two boilers facing one another on one side of the ship and their associated main engine located on the other. Apparently, during builder's trials, excessive vibration was noted in the starboard shaft even though it was adequately supported with bearings (plummer blocks) throughout its length. The solution was to fit a four-bladed propeller on the shaft to dampen out over-all shaft harmonics. It worked!
---
Photos and Documents Ship's Books and Booklets Ship's company photos The Ship's Bell
---
External Links: Bonnie's Storm The Invisible Giant - The BONAVENTURE HMCS BONAVENTURE (Youtube video)
---
---
Commanding Officers
---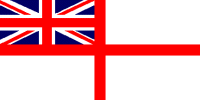 In memory of those who made the ultimate sacrifice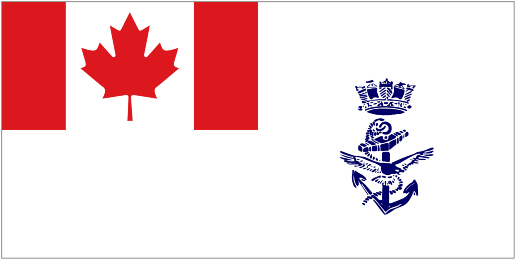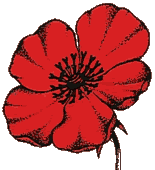 Lest We Forget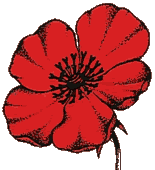 ---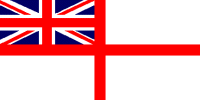 In memory of those who have crossed the bar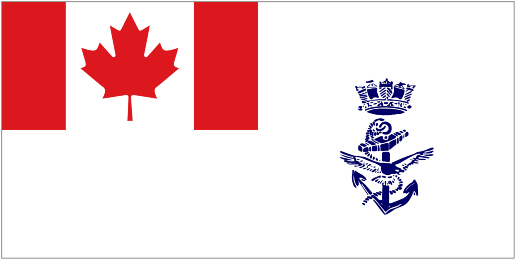 They shall not be forgotten
A
Ba-Bl
Bo-Bz
C
D
E
F
G
Ha-He
Hi-Hz
I
J
K
L
Ma - Mac
Mad-Maz
Mc-Mi
Mo-Mz
N
O
Pa-Pe
Pf-Pz
Q
R
Sa-Sh
Si-Sz
T
U
V
W
Y
Z
---
Former Crew Members
Adamthwaite, Dave V., SLt, BWK, Jun 1967 - Aug 1967 (Attach posted from HMCS Restigouche)

Banfield, Dave, Naval Air, RCN / C.A.F.

Barritt, Frank

Bernier, Jean-Claude - Dec 1964 - Jan 1966

Bunn, Brian (Chuck) (Shotgun), Naval Air

Cantlie, James Stephen Temple, Lt, RCN - 1963

Couvrette, Denis

Edison, William GH. (Bill), P2ET

Freeman, Byron, ABRT3 / P2LT3, RCN - 25 Mar 1959 - 03 Feb 1963

Lake, Barry, Lt

Gauthier, Pierre - 1968-03 Jul 170 (paying off crew)

Haigh, George, LS, Cook - 1968

Hall, Pat

Henry, Ronald, Cook - 1968-1969

Houston, Richard (Shorty)

King, Ken - 23 Dec 1962 - 17 Feb 1963

Kloosterman, Jim

Lapointe, Claude - 1959

Latcham, Garry J.

Malott, Fred

Masterson, Gerry (Irish) - 1959

Macdonald, John Robert, LS, Electrician - Jul 1956-1958 (pre-commissioning crew / commissioning crew)

McDougall, Keith, ABEM2, Sep 1963 - May 1966 / LSEM2, Oct 1967 - Jul 1970

McGillivray, Dennis, RP, 42375-H, RCN - Oct 1958 - Nov 1960

McGuire, John

McLean, Bud

Miller, William (Dusty), ABER - May 1967 - Dec 1969

O'Brien, Larry

Olive, Mike, LS, Air Bos',n, 581 Safety Systems, RCN

Penny, Harold, LS, Cook - 1968

Price, Tom, Stoker

Reaume, Wayne, 27146-H

Rodgers, Stu

Sawatsky, Jack

Sweeny, Earl, Cook - 1969

Tang, John

Thornton, Garry - 1957-1959

Tofflemire, Bob, RP

Vowels, Gerry

Watkin, Murray, MA, 38440-H -1960 - 1961

Westlake, Jimmy, LS, Cook - 1968

Wheeler, Paul, Cook - 1969

Wilson, Terry - c1967-1968

Woodward, Robert Leonard
---
Ship's Books and Booklets
---
Photos and Documents
---
(HG26) HMCS BONAVENTURE at Jetty 4, Halifax - Aug 1969 (HG27) Working on the flight deck of HMCS BONAVENTURE (HG28) Forward El and Bridge - Flyco (HG29) Bridge of HMCS BONAVENTURE (HG30) VS-880 Last Carrier Deployment - 1969
(HG31) Passage to Europe - 9-17 Sep 1969 (HG32) HMCS BONAVENTURE conducting a RAS with HMCS PROVIDER (HG33) HMCS BONAVENTURE conducting a RAS with USS NEOSHO. HMS OLNA on stbd side of USS NEOSHO (HG35) Tracker on flight deck of HMCS BONAVENTURE during Exercise Peacekeeper 17-24 Sep 1969 (HG35) Tracker 540 taking off from HMCS BONAVENTURE during Exercise Peacekeeper 17-24 Sep 1969. Photo taken from the bridge
(HG36) Aircraft on the flight deck of HMCS BONAVENTURE during Exercise Peacekeeper 17-24 Sep 1969 (HG37) HMCS BONAVENTURE port visit Rotterdam - Oct 1969 (HG38) HMCS BONAVENTURE arriving for port visit in Oslo, Norway - 01 Oct 1969 (HG39-HG40) HMCS BONAVENTURE, Oslo Norway - 01-05 Oct 1969
(HG41-HG42) HMCS BONAVENTURE, Oslo Norway - 01-05 Oct 1969 (HG43) HMCS BONAVENTURE at the Shearwater Jetty - 30 Nov 1969 (HG44) HMCS OTTAWA 229 fueling from HMCS BONAVENTURE - 02 Dec 1969 (HG45) HMCS BONAVENTURE - operational entry into Halifax Harbour - 09 Dec 1969
(HG46) At Jetty 4 in Halifax - Army vehicles to be loaded on HMCS BONAVENTURE for Exercise Nimrod Capers in Jamaica - 13 Jan 1970 (HG47) Craning a duce and a half aboard HMCS BONAVENTURE - 13 Jan 1970 (HG48) HMCS ASSINIBOINE fueling from HMCS BONAVENTURE 24 Jan 1970 during passage south 21-25 Jan 1970 (HG49) Unloading in Kingston, Jamaica - 26-28 Jan 1970 (HG50) HMCS BONAVENTURE piping Diamond Rock, Island of Martinique. Pipers led by PO "Cappy" Shaw
(HG51) Day off in Roosevelt Road, Puerto Rico. Clockwise from left: Phil Kenny, Jerry Tannous, Rich Neveu, Dennis Jackson, John Anderson, Bill Colls (HG52) HMCS BONAVENTURE"S final departure San Juan. Taken from El Morro Castle by the ship's photographer (who rejoined by helo) - 27 Feb 1970 (HG53) HMCS BONAVENTURE alongside in Kingston, Jamaica - 06-08 Mar 1970 (HG54) Governor General of Jamaica, Sir Hugh Campbell, inspects the crew of HMCS BONAVENTURE - 06 Mar 1970 (HG55) HMCS SKEENA 207 fueling from HMCS BONAVENTURE during Exercise Maple Spring 1970
(HG56) HMCS ANNAPOLIS 265 fueling from HMCS BONAVENTURE during Exercise Maple Spring 1970 (HG57) HMCS MARGAREE 230, HMCS SKEENA 207 and HMCS ANNAPOLIS 265 conducting personnel transfers during Exercise Maple Spring 1970 while HMCS ANNAPOLIS was fueling from HMCS BONAVENTURE at the same time (HG58) HMCS BONAVENTURE at anchor off Narvik, Norway - 07-09 Apr 1970 during Exercise Arctic Express (HG59) A Soviet Riga Class Frigate - 11 Apr 1970 (HG60) HMCS BONAVENTURE loaded with Army vehicles for transit to Halifax - 23 Apr 1970
HMCS BONAVENTURE Final Sail Past - 03 Jul 1970
(HG63-66) Paying off ceremony on HMCS BONAVENTURE - 03 Jul 1970
(HG66) The ship's ensign lowered for the final time
(HG67) Former HMCS BONAVENTURE languishing at Pier 8, Halifax from Jul to Oct 1970 - photo taken 26 Jul 1970 (HG68) Former HMCS BONAVENTURE at pier 8 - Last day in Halifax - 28 Oct 1970. Photo taken from Citadel Hill just before the tugs arrives to tow her to the breaker's yard
HMCS BONAVENTURE - 1969-1970
Courtesy of Heinz Gohlish, Lt, RCN / C.A.F.
---
HMCS BONAVENTURE'S Final Sail past - 1970
Photos taken from HMCS Onondaga
Courtesy of Brian Lapierre
© Brian Lapierre 1970
---
---