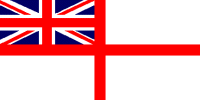 For Posterity's Sake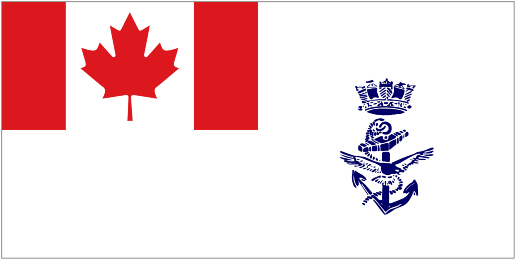 A Royal Canadian Navy Historical Project
In memory of those who have Crossed the Bar
Geoffrey Edward James Embley, C.D.

RN

Lieutenant, RCN

Born: 23 Mar 1924

Died: 13 May 2014, Dartmouth, Nova Scotia
EMBLEY, Geoffrey Edward James - After 90 years of a very eventful life, Geoff passed away Monday, May 13, 2014, in Dartmouth, Nova Scotia following a brief illness. Geoff was predeceased by his wife of 60 years, Kathleen (Turley); brother, Ken; son-in-law, Doug and granddaughter, Melissa.
Born in Southampton, England, he was the youngest son of Capt. James Alexander (O.B.E.) and Marjorie (Browse). Geoff saw active service as a boy seaman with the Royal Navy during the Second World War, including a period on the destroyer HMS Cossack, LO3, one of the few survivors from the sinking of the ship following a torpedo attack October 25, 1941.
Immediately following the war, Geoff married Kathleen in Hong Kong, later immigrating to Canada to join the Royal Canadian Navy. He was Commissioned from the ranks in April 1964, promoted to LT in January 1967. He served as an Electrical Officer onboard HMCS BONAVENTURE. He retired from the Canadian Forces Navy in 1973.
Following his retirement from the Navy, Geoff was employed for 14 years with the Canadian Coast Guard, Safety Branch, and was involved in the investigation of the Ocean Ranger disaster.
Geoff and Kay shared a love of travel, both being fortunate to share many adventures until late in their lives. Geoff continued to travel with family until his recent illness.
He is survived by daughters, Janice Hill (Ian), Dartmouth; Marilyn Streatch (Steve), Elderbank; son, Geoffrey (Bev), Calgary; half-brother, Peter, England; grandchildren, Nicolle, Stephanie, Letitia, Joshua, Tiffany, Demmick, Arick, Nickolas, Nigel, Samson; great-grandchildren, Peyton, Kardyn, Addison, Emmelyn, Sophie, Sadie and Ahlika. Adopted greatgranddad to Audrey, Natalie and Adam. The family would like to thank his caregivers, Heather, Julie, Shirley and Jennifer for their loving care enabling a full life in spite of recent health issues. Special thanks to Venus, his primary caregiver, for her kindness and supporting care. Thank you to Dr. Laura Moeller and Dr. Sheppard, and the nursing staff at Dartmouth General for their support over the last week. Cremation has taken place. In keeping with Geoff's wishes, his ashes will be committed to the deep from HMCS SACKVILLE, Canada's Naval Memorial, during Battle of the Atlantic Ceremonies in May 2015. If you wish to donate in his memory, we would be grateful for your support of the Canadian Naval Memorial Trust, HMCS Sackville, P.O. Box 99000, STN. Forces, Halifax, NS B3K 5X5.
Ships served in:
HMS COSSACK - Survived the sinking of HMS COSSACK
---