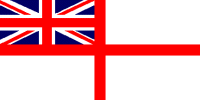 For Posterity's Sake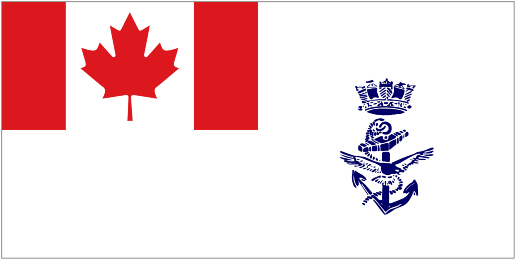 A Royal Canadian Navy Historical Project
In memory of those who have Crossed the Bar
CAMPBELL, Henry Bullion (Harry) - Peacefully, on September 9, 2006 at Health Sciences Centre, our beloved father, grandfather and brother, Harry Campbell, passed away at age 82 years. Harry was predeceased by his loving wife Margaret; brother Herb and his parents, May and Sam. He leaves to mourn and cherish his memory, daughter Cathy and her children, and his sister Betty (Elizabeth) who cared for him and looked out after his interests while at home and while in the hospital. Born at St. Boniface Hospital on March 20, 1924, Harry grew up in St. Vital, attending Norberry School. He had proudly served his country aboard the HMCS SIOUX as an ASDIC rating, in the North Atlantic during the Second World War. In later life, he and Marg enjoyed re-connecting with their old friends at various reunions that took place across Canada. Harry took an active role in the St. Vital Legion, working on various committees, but also enjoying the social side of the Legion. Harry had a commitment to serving his community and he had contributed his time to the Greater Winnipeg Minor Hockey Association, as well as the Shriners and the Masons. He was also a volunteer driver for cancer patients. Harry had been a well respected employee for over 40 years at Peerless Carbon and Ribbon. Harry and Margaret moved to Transcona in 1961 and Harry lived in their home until his passing. Harry was devoted to his little family, caring for Margaret through her illness with Alzheimers and missing only three days of visiting in three years. He was a loving and proud father to Cathy of Melbourne, Australia and they shared a special bond, especially their sense of humour and fun. He was a doting grandfather to Stefan (22), Avril (18), Rhys (14) and Isabella (six), all of Australia, who all say Grandpa rocks. . His granddaughter Avril was fortunate enough to spend the last month of his life with him and will treasure their time together. Harry will be deeply missed by his family and his many good friends. A memorial service will be held on Saturday, September 16 at 11:00 a.m. at the Transcona Funeral Chapel, 1800 Day St. with interment at a later date. Your memory is our keepsake With which we will never part. God has you in His keeping, We have you in our heart. Transcona Funeral Chapel in care of arrangements. (the Winnipeg Free Press 15 Sep 2006)
Ships served in:
(HC01) - New Entry Training at HMCS CHIPPAWA - Harry Campbell 2nd row 4th from left (HC02) Crew of unidentified Fairmile Motor Launch (HC03-HC04) Royal Navy Destroyer HMS SWIFT sinking after striking a mine off Normandy (Sword Beach) on 24 Jun 1944. She was at anchor and struck the mine as she swung on her mooring
---

HMCS SIOUX R64
(... - ...) His Majesty King George VI visits HMCS SIOUX - May 1944 (...) HMCS SIOUX just finished an oiling at sea (...) Corsairs from HMS NABOB - Aug 1944 - shortly before she was torpedoed (...) HMCS SIOUX ASDIC crew 08 Oct 1944 - Harry Campbell - front 2nd from left (eyes closed)
(...) Ship's boat alongside SIOUX. Boat's crew keeping the boat from drifting away (...) Harry Campbell by HMCS SIOUX's bell (...) Harry Campbell on AA mount on HMCS SIOUX
14 Feb 1945 - HMS Zealous, HMS Zest and HMS Zambesi and HMCS Sioux headed for Soroy Island at 30 Knots. They evacuated 500 Norwegians, mostly women and children, some old men. Gave some supplies to the Resistance People to carry on the fight on shore. They returned to Kola Inlet on 15 Feb 1945.
Venga Harbour, Russia - 21 Mar 1945
(...) Groves and Harry Campbell on SIOUX - 1945 (...) Mather, McConney, Harry Campbell on HMCS SIOUX (...) HMCS SIOUX ASDIC crew - Apr 1945 (...) Bum Boats alongside Sioux in Horta, Azores, Apr 1946, during her fueling stop enroute to Canada for refit (...) Ben Sheldon, Don Clayton, Harry Campbell, Carmen Mather July 1945. On back of photo "Ben and Mather are smiling because they were going home the next day"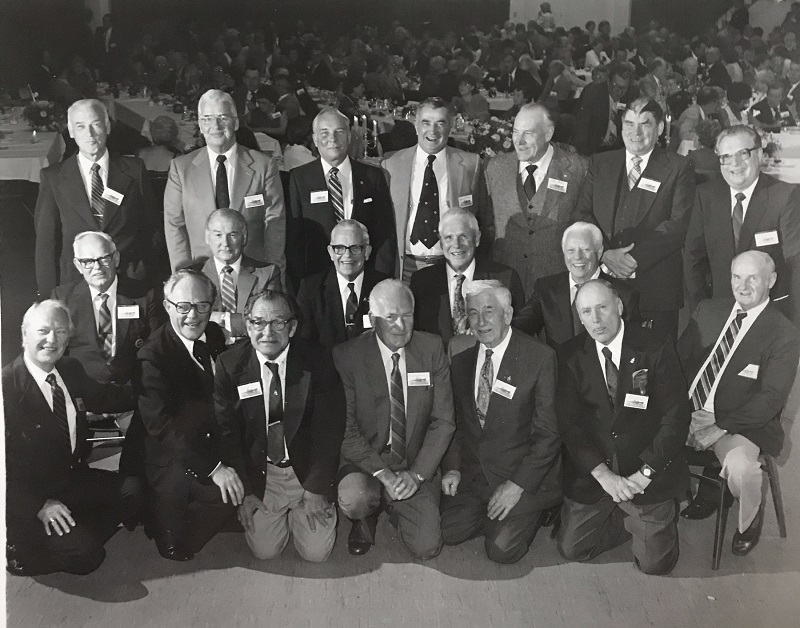 HMCS SIOUX reunion in BC - 1983
Harry Campbell - middle row, 2nd from left
---