---
HMCS SIOUX R64 / 225
V - Class Destroyer
---
Laid down as HMS VIXEN, she was commissioned HMCS SIOUX at Cowes, Isle of Wight, on 21 Feb 1944, and assigned to the 26th Flotilla of the British Home Fleet. She took part in escorting carrier attacks against the TIRPITZ and against German shipping off Norway, and on 28 May 1944 left Scapa for Portsmouth for D-Day duties, bombarding shore targets on the Normandy coast. Returning to Scapa Flow in Jul 1944, she resumed her previous occupation and also escorted four convoys each way to and from Murmansk.
She left the U.K. on 06 Apr 1945, for her first trip to Canada and, upon arrival underwent a major refit at Halifax. In Nov 1945 SIOUX was transferred to Esquimalt, where she was paid off into reserve on 27 Feb 1946. After some modernization she was re-commissioned in 1950, and did three tours of duty in Korean waters, from 1951 to 1955. Following her Korean tours, she returned to her training role.
HMCS SIOUX's tours in Korea:
1st Tour: Departed Esquimalt: 05 Jul 1950 // Arrived Op Area: 30 Jul 1950 // Departed Op Area: 15 Jan 1951 // Arrived Esquimalt: 04 Feb 1951
2nd Tour: Departed Esquimalt: 08 Apr 1951 // Arrived Op Area: 30 Apr 1951 // Departed Op Area: 14 Feb 1952 // Arrived Esquimalt: 08 Mar 1952
3rd Tour: Departed Esquimalt: 07 Nov 1954 // Arrived Op Area: 14 Dec 1954 // Departed Op Area: 06 Sep 1955 // Arrived Esquimalt: 24 Sep 1955
In Nov/Dec 1959, during a 6-week deployment that included a NATO Exercise, HMCS BONAVENTURE, in company with HMCS ALGONQUIN, HMCS IROQUOIS, HMCS SIOUX and, HMCS ATHABASKAN encounter a major storm that battered the squadron. During this deployment, while alongside in Antwerp, HMCS SIOUX lost a crew member who fell overboard in harbour and drowned.
Four newspaper articles on the Nov/Dec 1959 deployment during which 5 RCN sailors died.
On 30 Jul 1962, the RCN sent the 3rd Destroyer Escort Squadron (Atlantic) under Capt. Gordon Edwards, on a good will / work up tour. The squadron consisted of HMCS SIOUX 225, HMCS Huron 216 and HMCS Iroquois 217 (as flagship). The ships sailed from Halifax NS to Bermuda and then on to Jamaica, arriving on the 05 Aug 1962. The squadron joined a large fleet of naval vessels already assembled, as all Royal Navies and the United States Navy, had sent "good will" ships of various classes to Jamaica. In essence, it served to form one of the largest allied fleets to be assembled since WW II, and spent six days in Jamaica celebrating their independence from Briton which occurred on the 06 Aug 1962. The squadron then sailed back to Bermuda before heading to Prince Edward Island to par-take in their official Lobster Festival. From PEI the squadron returned to Halifax for fuel and provisions, and again departed for Bermuda. From Bermuda it was onto Trinidad & Tobago to take part in their independence celebrations. From 12 Sep to 17 Sep 1962, the 3rd Destroyer Escort Squadron paid a visit to Newfoundland to take part in the 67th annual meeting of the National Council of the Navy League of Canada.
SIOUX was paid off at Halifax on 13 Oct 1963. She was broken up in 1965 at La Spezia, Italy.
---
Photos and Documents Ship's company photos The Ship's Bell
HMCS SIOUX R64 - Crew / N.O.K. list 1944-45 HMCS SIOUX R64 Summary of Operations 1944-1945
Korean War Vet recalls time aboard HMCS SIOUX
---
Commanding Officers
---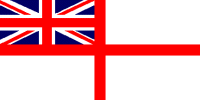 In memory of those who made the ultimate sacrifice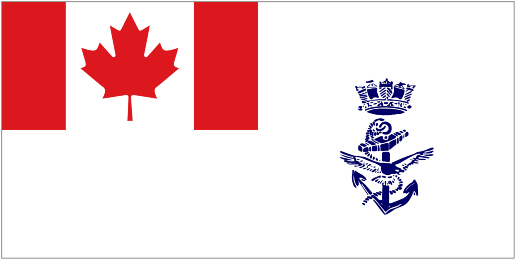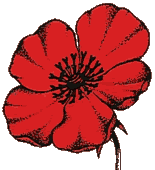 Lest We Forget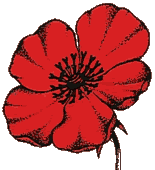 ---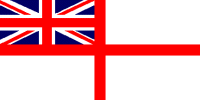 In memory of those who have crossed the bar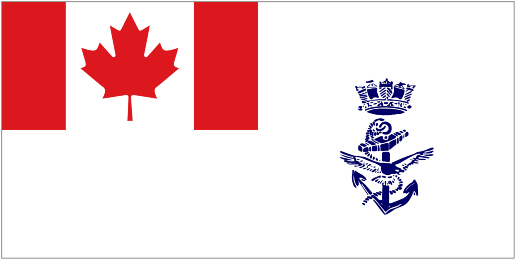 They shall not be forgotten
A
B
C
D
E
F
G
H
I
J
K
L
M
N
O
P
Q
R
S
T
V
W
Y
Z
---
Former Crew Members
Baird, Samuel Lawson, Lt (E), RCNVR - 01 Feb 1945

Barrie, Edgar William, Lt, RCNVR - 08 Apr 1945

Birch, Stan, PO1, RCN - 1955

Blinn, Earl, Sto, RCNVR - 1945

Bourke, Guy, AB, RCNVR - 1945

Bruce, Douglas Ian Wallace, Lt, RCN - Jan 1944 (Stand by) / 21 Feb 1944

Carstens, Harry Rene, Lt, RCNVR - 28 May 1945

Collins, David Alan, Lt (S), RCN - 01 Jun 1945

Croshaw, Bill

Dyment, Theodore, AB, RCNVR - 1945

Ford, Douglas John, Lt, RCNVR - 21 Feb 1944

Frank, Jim - 1952

Franklin, John, AB, RCNVR - 1945

Gentles, Roy Allan, Lt, RCNVR - 21 Feb 1944

Gilbert, Bruce Walter, A/Lt, RCNVR - 12 May 1945

Gilmer, George Robert Edward, Lt, RCNVR - 30 Jun 1945

Glendenning, Midshipman - 1944

Gomes, Robert, Tel, RCNVR - 1945

Gouch, Terry, AB, Gunner, 11094 E - 1950 - 1953

Greenwood, George Armstrong, Lt, RCNVR - 28 May 1945

Hawley, Bob - 1953

Ingersoll, Geary George, Lt, RCNVR - 30 Jul 1945

James, Enoch Ralph, Lt, RCNVR - 02 Jun 1944

Kelgard, Eric, Lt (E), RCNR - 27 Feb 1945

Larkin, Thomas P., LS Sig, RCN

Lawrence, Harold Ernest Thomas, Lt, DSC, RCNVR - 21 Feb 1944

Laytham, Jack - 1955-1956 (approx)

Leslie, Gerald - Served in SIOUX during Korean War

McEntrye, Peter Michael, Lt, RCNVR - 21 Feb 1944

Millar, Robert Donald, Surg/Lt, RCNVR - 21 Feb 1944

Paries, Emil T., ABRP

Parkin, William (Bill), LS, RCNVR

Pearson, Don

Poirier, Victor, Sto, RCNVR

Raeburn, William John, Paym/Lt, RCNVR - 21 Feb 1944

Ramsay, Don - 1952

Rigg, David Edward, Gnr (T), RCN - Jan 1944 (Stand by) / 21 Feb 1944

Robinson, Thomas Bertie, Cd (E), RCN - 21 Feb 1944

Ross, Ed - WW 2

Rounthwaite, Francis John, Lt, RCNVR - 21 Feb 1944

Severson, Karl Franklyn, Lt, RCNVR - 02 May 1945

Stanley, Alan Douglas, Paym/Lt, RCNVR - 24 Jan 1944 (Stand by)

Strycker, Keith - 1953

Tanner, Joe, ABCK, RCN - 1954-1955

Thompson, Doug, AB, RCNVR - 1945

Tilley, Ray - WW2

Turcot, Marc Marie Rene, Lt, RCNVR - 21 Feb 1944

Van, William Ross, Lt, RCNVR - 01 Jun 1945

Vowels, Gerry

Walden, Fred, AB - 1945

Wall, Thomas (Tommy) William, Lt, RCN - 21 Feb 1944

Watson, Jack E., SN, RCN

West, Vic - 1953

Wiggins, Donald, PO, RCN - 1945

Young, John Barclay, SLt, RCN - 21 Jul 1944
---
Photos and Documents
Second World War
---
Post Second World War
HMCS SIOUX cap tally

From the collection of Ed Chadwick, CPO, LM / ET, RCN, ret'd

Courtesy of Ed Chadwick

Destroyer SIOUX Accompanies British Carrier

HMCS SIOUX accompanied HMS Theseus during operations near the Korean coast

Article from the Belleville Intelligencer 28 Oct 1950

Source: Belleville Public Library microfilm collection

Researched and complied by: © John Lyons 2018

HMCS SIOUX 225

Photo taken on the first leg of her journey to the Korean War

Source: Government of Nova Scotia Virtual Archives - Photograph NSARM Navy

HMCS SIOUX 225

National Defence photograph

From the photo collection of Lt VS Curry, CD, RCN (Ret'd)

Courtesy of Gerry Curry

Ordnance Chief Tom Angus inspects the 4.7 after the Wonsan War Dance

From the collection of Bob Theriault

LS.QR Chester Kenyon (left) and Jim Feddema on duty on HMCS SIOUX

Courtesy of Steve Hlasny

(RD02) LS Roy Drysdale on HMCS SIOUX

(RD03) Mail being handed out in a mess deck on HMCS SIOUX

From the collection of Roy Drysdale, PO1, RCN

Courtesy of Tyler Drysdale

HMCS SIOUX in an ice field during a patrol off the Korean coast - Feb 1952

Jim Frank, Don Ramsay, Cochrane on HMCS SIOUX circa 1952

From the collection of Ed Chadwick, CPO, LM / ET, RCN, ret'd

Courtesy of Ed Chadwick

Ed Chadwick on HMCS SIOUX circa 1952

From the collection of Ed Chadwick, CPO, LM / ET, RCN, ret'd

Courtesy of Ed Chadwick

Don Ramsay on HMCS SIOUX circa 1952

From the collection of Ed Chadwick, CPO, LM / ET, RCN, ret'd

Courtesy of Ed Chadwick

Jim Frank on HMCS SIOUX circa 1952

From the collection of Ed Chadwick, CPO, LM / ET, RCN, ret'd

Courtesy of Ed Chadwick

Ed Chadwick on HMCS SIOUX, after division circa 1952

From the collection of Ed Chadwick, CPO, LM / ET, RCN, ret'd

Courtesy of Ed Chadwick

"After Divisions" on HMCS SIOUX circa 1952

From the collection of Ed Chadwick, CPO, LM / ET, RCN, ret'd

Courtesy of Ed Chadwick

At sea on HMCS SIOUX circa 1952

From the collection of Ed Chadwick, CPO, LM / ET, RCN, ret'd

Courtesy of Ed Chadwick

At sea on HMCS SIOUX circa 1952

From the collection of Ed Chadwick, CPO, LM / ET, RCN, ret'd

Courtesy of Ed Chadwick

At sea on HMCS SIOUX circa 1952

From the collection of Ed Chadwick, CPO, LM / ET, RCN, ret'd

Courtesy of Ed Chadwick

At sea on HMCS SIOUX circa 1952

From the collection of Ed Chadwick, CPO, LM / ET, RCN, ret'd

Courtesy of Ed Chadwick

At sea on HMCS SIOUX circa 1952

From the collection of Ed Chadwick, CPO, LM / ET, RCN, ret'd

Courtesy of Ed Chadwick

At sea on HMCS SIOUX circa 1952

From the collection of Ed Chadwick, CPO, LM / ET, RCN, ret'd

Courtesy of Ed Chadwick

Coronation Cruise 1953 - HMCS SIOUX transiting the Panama Canal

Dalton, Bryan, Strycker, Burck

From the collection of Ed Chadwick, CPO, LM / ET, RCN, ret'd

Courtesy of Ed Chadwick

Coronation Cruise 1953 - HMCS SIOUX transiting the Panama Canal

From the collection of Ed Chadwick, CPO, LM / ET, RCN, ret'd

Courtesy of Ed Chadwick

Coronation Cruise 1953 - HMCS SIOUX transiting the Panama Canal

From the collection of Ed Chadwick, CPO, LM / ET, RCN, ret'd

Courtesy of Ed Chadwick

Coronation Cruise 1953 - Hands to Bathe

From the collection of Ed Chadwick, CPO, LM / ET, RCN, ret'd

Courtesy of Ed Chadwick

Coronation Cruise 1953 - Bob Hawley, Ed, Keith Strycker and Vic West at Trafalgar Square, 30 May 1953

From the collection of Ed Chadwick, CPO, LM / ET, RCN, ret'd

Courtesy of Ed Chadwick

Coronation Cruise 1953 - Having a pint at the Amersham Arms, New Cross Rd, London

From the collection of Ed Chadwick, CPO, LM / ET, RCN, ret'd

Courtesy of Ed Chadwick

Ashore in Long Beach, Calif., HMCS SIOUX, 1953

From the collection of Ed Chadwick, CPO, LM / ET, RCN, ret'd

Courtesy of Ed Chadwick

Jim Feddema (right) with unknown sailor on HMCS SIOUX

Courtesy of Steve Hlasny

(RD17) Newspaper articles for HMCS SIOUX's departure and return from Victoria, BC for her 3rd Korean War tour from 07 NOV 1954 to 24 Sep 1955 (RD18) HMCS SIOUX's route of travel for her 3rd Korean War tour

From the collection of Roy Dunbar, CPO1, RCN

Courtesy of Dave Dunbar

HMCS SIOUX 225

From the collection of Joe Tanner

Courtesy of Steve Hlasny

HMCS SIOUX 225 departs Esquimalt 07 Nov 1954

From the collection of Joe Tanner

Courtesy of Steve Hlasny

HMCS SIOUX 225 arrives at Pearl Harbor, Hi - 1954

From the collection of Joe Tanner

Courtesy of Steve Hlasny

Sailors off HMCS SIOUX 225, R & R at Pearl Harbor HI - 1954

From the collection of Joe Tanner

Courtesy of Steve Hlasny

Sailors off HMCS SIOUX 225, Beer Gardens, Pearl Harbor, HI - 1954

From the collection of Joe Tanner

Courtesy of Steve Hlasny

Sailors off HMCS SIOUX 225, Beer Gardens, Pearl Harbor, HI - 1954

From the collection of Joe Tanner

Courtesy of Steve Hlasny

Sailors off HMCS SIOUX 225, Beer Gardens, Pearl Harbor, HI - 1954

From the collection of Joe Tanner

Courtesy of Steve Hlasny

ABCK Joe Tanner in the galley on HMCS SIOUX 225 - 1954

From the collection of Joe Tanner

Courtesy of Steve Hlasny

Father and son meet mid-Pacific

CPO Max Bernays, Chief Bos'n on HMCS Cayuga meets his son, OS Max Bernays, HMCS SIOUX onboard HMCS Cayuga midway between Pearl Harbour and Kwajalein Atoll. 01 Dec 1954

Courtesy of Steve Hlasny

HMCS SIOUX 225, Korea, 1954 - Forward Lower Mess Deck

Borque, Burk, Fast, Calder, Tanner, Tessier, Gerning, Gunther, Bernie, taff Thomson, Cole, unknown, Bartrom, Ozzbern, Bill Guy

Click here to view the photo with numbers

From the collection of Joe Tanner

Courtesy of Steve Hlasny

Whaler from HMCS SIOUX 225 being exchanged with the whaler from HMCS CAYUGA 218 - 1954

From the collection of Joe Tanner

Courtesy of Steve Hlasny

Susie's Side Party on HMCS SIOUX 225 - 1955

From the collection of Joe Tanner

Courtesy of Steve Hlasny

Scenes around Hong Kong - 1955

From the collection of Joe Tanner

Courtesy of Steve Hlasny

ABCK Joe Tanner, HMCS SIOUX 225

From the collection of Joe Tanner

Courtesy of Steve Hlasny

HMCS SIOUX 225, ship's whaler area, port side forward - 1955

From the collection of Joe Tanner

Courtesy of Steve Hlasny

HMCS SIOUX 225 refueling from a USN tanker - 1955

From the collection of Joe Tanner

Courtesy of Steve Hlasny

ABCK Tanner by 40 mm Bofor on HMCS SIOUX 225 - 1955

From the collection of Joe Tanner

Courtesy of Steve Hlasny

HMCS SIOUX 225 in Dry dock at Sasebo, Japan, for repairs - 1955

From the collection of Joe Tanner

Courtesy of Steve Hlasny

Sasebo, Japan, 1955

From the collection of Joe Tanner

Courtesy of Steve Hlasny

Al Fast, Sparker (Radioman), HMCS SIOUX 255 - 1955

From the collection of Joe Tanner

Courtesy of Steve Hlasny

Gun Crew Drills, HMCS SIOUX 255 - 1955

From the collection of Joe Tanner

Courtesy of Steve Hlasny

Two unknown sailors on HMCS SIOUX - photo labels "McFartson"

From the collection of Joe Tanner

Courtesy of Steve Hlasny

Unknown sailor on HMCS SIOUX 225

From the collection of Joe Tanner

Courtesy of Steve Hlasny

"Repairing a block by Jones"

HMCS SIOUX 225

From the collection of Joe Tanner

Courtesy of Steve Hlasny

ABCK Joe Tanner (in cook's whites) and shipmate, HMCS SIOUX 225 - 1955

From the collection of Joe Tanner

Courtesy of Steve Hlasny

Guenther (left) and his PO, PO1 Stan Birch, HMCS SIOUX 225 - 1955

From the collection of Joe Tanner

Courtesy of Steve Hlasny

Jack Laytham on HMCS SIOUX

From the collection of Joe Tanner

Courtesy of Steve Hlasny

Unknown sailor on HMCS SIOUX

From the collection of Joe Tanner

Courtesy of Steve Hlasny

Ship's Company Dance for HMCS SIOUX - 1956

L-R: Joe Tanner, Al Fast, Cornish

From the collection of Joe Tanner

Courtesy of Steve Hlasny

HMCS SIOUX 225 Halifax 1960

Courtesy of / © Ken Watson RCN 1961-1968

These "Charlie Brown" Christmas trees brightened the spirits of stokers aboard HMCS SIOUX during the Korean War

Courtesy of the CFB Esquimalt Naval and Military Museum

HMCS SIOUX fueling from HMCS MAGNIFICENT - Jun 1953 en route to Halifax from the Coronation. We were heading into a 1st, class North Atlantic Gale, topping up her fuel before we got into it. And we did!! I fired the lines across to begin the fueling. HMCS Quebec on the horizon.

Courtesy of Gerald Sullivan

HMCS SIOUX departs St. John's, NFLD after the Good Will tour, Sep 1962

Courtesy of Bud Rose

HMCS SIOUX 225

DND / RCN Photo

HMCS SIOUX 225 returning from her 3rd tour in the Korean Theatre

Courtesy of John Hawley

HMCS SIOUX 225

Photo taken from HMCS Jonquiere 318

Courtesy of Steve Hlasny

HMCS SIOUX 225 RASing with unidentified ship

Courtesy of Dave Shirlaw

HMCS SIOUX 225

DND / RCN Photo

HMCS SIOUX 225 conducting a RAS with unknown ship

DND / RCN Photo

Transfer of personnel, supplies and fuel to HMCS SIOUX 225 from unidentified ship

From the collection of Gordon Arnold (Art) Broster

Courtesy of Cathy Robinson

HMCS SIOUX baseball players - photos undated

From the collection of William (Bill) McNair
---