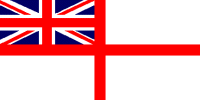 For Posterity's Sake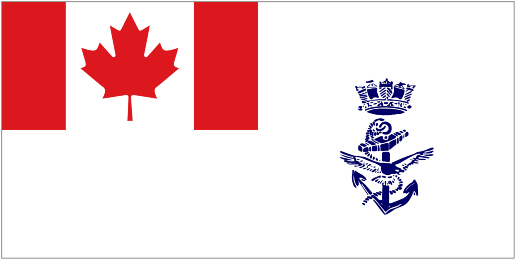 A Royal Canadian Navy Historical Project
In memory of those who have Crossed the Bar
Grace Lillian Gillard (Quinn, née Merrill)

Lt (s), O-51400, WRCNS

Born: 21 Mar 1915, Opportunity (Spokane), Washington, USA

Died: 08 Feb 2013
GILLARD, Grace Lillian (QUINN, née MERRILL) - passed away peacefully on Friday, February 8, 2013, at the age of 97 (6 weeks short of 98). She was predeceased by parents, Milton and Bess Merrill; first husband, Lt. Cmdr. John L. Quinn; second husband, the Rev. G. L. (Lea) Gillard; and his daughter Marie Floyd. Grace was born in Opportunity (Spokane) WA, on March 21, 1915. She spent her formative years there and in Ottawa, where she graduated from Lisgar Collegiate. During World War II, she worked in a coding office in Ottawa, and then joined the WRCNS, serving at Gloucester, ON, and St. Hyacinthe, PQ. Following the war, she was the civilian manager of the government wireless station in Prince Rupert. While there she married John Quinn. His RCN service took them to Ottawa and then to Halifax, where they lived until John was killed in action in Korea. In Halifax she later met navy chaplain, the Rev. Lea Gillard. After their marriage, they returned to BC and lived in Esquimalt until Lea retired. In 1958 they moved up island to Shawnigan Lake where Lea was called as pastor to the United Church. Grace was a devoted partner in her husband's ministries. Grace truly enjoyed living at Shawnigan Lake. For several years she worked in the bursary at the Shawnigan Lake School. She was active in the United Church and the Royal Canadian Legion. She was honored to serve as choir director of the Sunset Chapter of Eastern Star and one term as Worthy Matron. Besides her lifelong interest in music, Grace loved handicrafts, reading, and crossword puzzles. She was also an avid baseball fan. She found much happiness in her family and friends and will be remembered with love and affection. Grace is survived by son Charles (Christine) Quinn of Apple Valley, MN; Lea's children Howard (Loree) Gillard of Surrey and Elthea Dale of Qualicum Beach; and their families. She is also survived by cousins Nancy Feldkamp (Reno); Chuck (Barb) Every; and Bill (Norma) Every, all of Michigan. Funeral services will be held at 2:00 p.m. on February 16th at Sylvan United Church, 985 Shawnigan-Mill Bay Road, Mill Bay. Interment, Shawnigan Lake Cemetery. In lieu of flowers, memorials may be sent to the church. Her family wishes to thank the staff of Harmony Healthcare and VIHA for many years of care and kindness to Grace.
Ships served in:
NAVAL SERVICE HQ OTTAWA - Served in NSHQ Ottawa 15 Aug 1940 - 31 Dec 1942 as a Coder and Assistant Watch Supervisor as a civilian.
* Enlisted in the WRCNS 01 Jan 1943
HMCS ST HYACINTHE - Appointed to St Hyacinthe, Add'l, For Training 22 May 1943 as a Prob. SLt, WRCNS (Navy List Aug 1943)
HMCS PROTECTOR - Appointed to Protector as Signals Staff, 20 Sep 1943 as a SLt (s), WRCNS ** (seniority 22 May 1943) (Navy List Oct 1943). Appointed Lt (s), WRCNS (seniority 22 May 1944) (Navy List Jul 1944). Appointed Routeing Officer as a Lt (s), WRCNS (Navy List Sep 1944)
GLOUCESTER W/T STATION - Appointed to Gloucester W/T Station 11 Dec 1944 as a Lt (s), WRCNS, OIC (Navy List Jan 1945)
NAVAL SERVICE HEADQUARTERS OTTAWA - Appointed to NSHQ Ottawa, Signal Division, Staff of Director of Signal Division 06 Aug 1945 as a Lt (c), WRCNS (Navy List Apr 1946)
* Appointed terminated, Demobilized 10 Sep 1946 as a Lt (s), WRCNS (Navy List Oct 1946)
* WRCNS Retired List as a Lt (S), WRCNS (Navy List Jul 1948). No further entries in the Navy List after Jul 1948.
PRINCE RUPERT NAVAL W/T STATION - As a civilian, she served as a manger at the Prince Rupert W/T Station 1947-1948. The station was a surveillance station listening to Russian and Chinese military communications
** (S) - In the Alphabetical and Seniority List denotes an Officer who has qualified for Signal Officer (U.K.); in a ship, an Officer borne for Signal Duties. (s) denotes an officer qualified (trained) in Canada. As per the Navy List for Apr 1946, this designation was changed to (C) and (c) respectively.
Letter to Grace Gillard from RAdm Bill Landymore, RCN, ret'd - dated 09 Nov 1983
When John Quinn and 2 other crew of HMCS IROQUOIS were killed on 02 Oct 1952, HMCS IROQUOIS was at sea on patrol off the Korean coast. The injured and dead were transferred to a USN ship to be taken ashore and the burial of the 3 IROQUOIS crew took place while IROQUOIS was still at sea. Then Cdr William (Bill) Landymore was CO of IROQUOIS. He never had a chance to visit the cemetery where the IROQUOIS dead were buried prior to his departure from the Korean theatre. A little over 30 year later, he made a pilgrimage to Korea to do just that and after the visit to the cemetery he penned a letter to Grace Gillard about his visit to her first husband's grave.
---