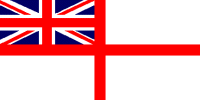 For Posterity's Sake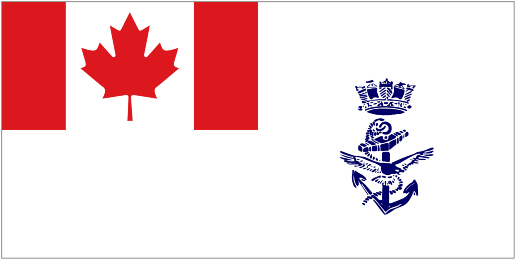 A Royal Canadian Navy Historical Project
They made the Ultimate Sacrifice
Frank Richard Laker

Able Seaman, 7650-E, RCN

Born: 31 May 1931, Sudbury, Ontario

Died: 21 Jul 1951 at sea, in the vicinity of the Gulf of Alaska

Book of Remembrance
LAKER, Frank Richard, AB, 7650-E, RCN, MPK - 21 Jul 1951, HMCS SIOUX - Son of Richard Shipway and Lena Perkin of Winnipeg, MB; husband of Eleanor Joan (nee Billedeau) Laker of Nanaimo, BC; brother of Arthur and half brother Herbert Wilfred Perkin and sister Mrs. Russel Lawson and half-sister, Doris Perkin.
The 1951 Canadian Pacific Douglas DC-4 disappearance occurred on 21 July when a Douglas DC-4 four-engined piston airliner registered CF-CPC of Canadian Pacific Air Lines disappeared on a scheduled flight for the United Nations from Vancouver, Canada, to Tokyo, Japan. Neither the aircraft nor the 31 passengers and six crew have been found
Able Seaman Laker is also commemorated on the Korean War Memorial at the Naval Museum of Alberta at HMCS Tecumseh in Calgary, Alberta and on the Wall of Remembrance in Brampton, Ontario.
Ships served in: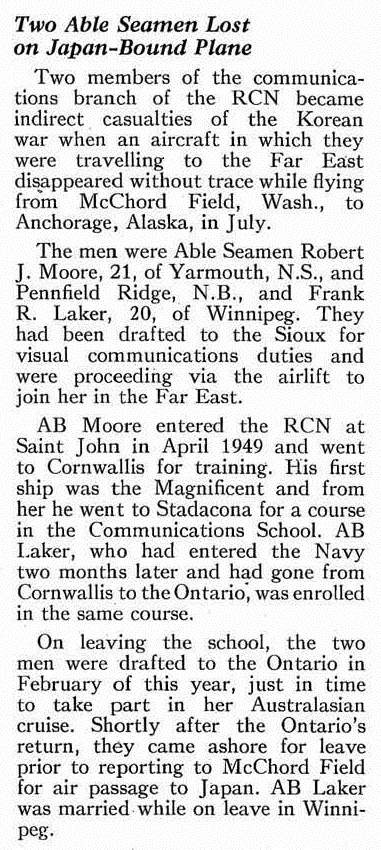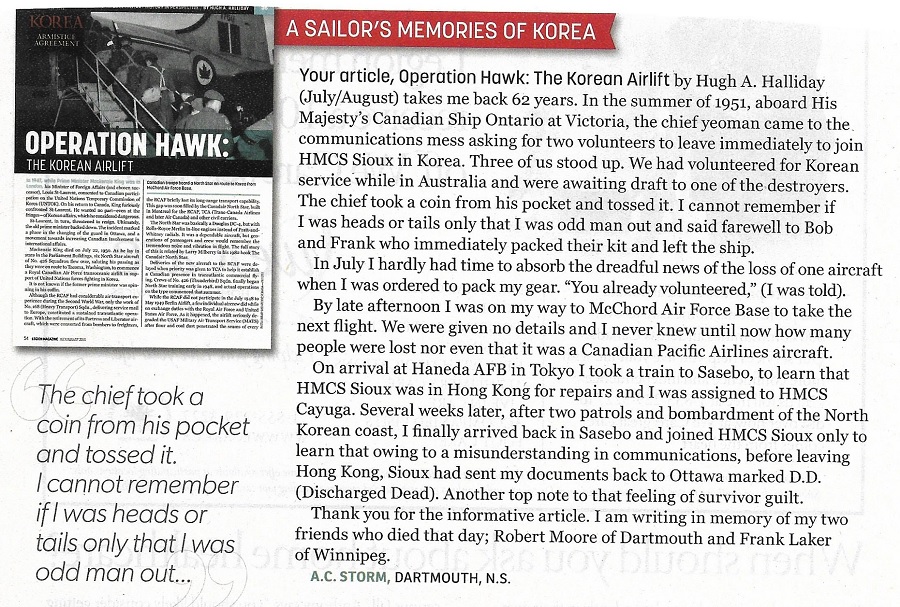 ---