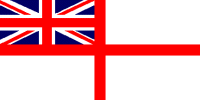 For Posterity's Sake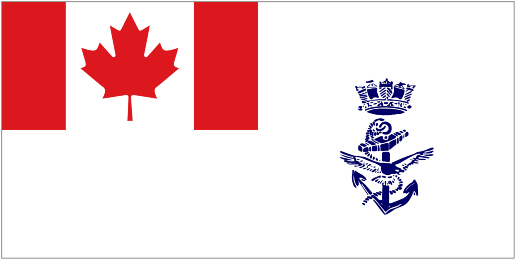 A Royal Canadian Navy Historical Project
They made the Ultimate Sacrifice
COUGHLIN, Clifton Rexford (Tony), LCdr, RCNVR, died - 19 Oct 1944, HMCS IROQUOIS - Son of Frederick A. Coughlin and Eliza A. Coughlin, of Ottawa, Ontario. Husband of Martha Hazel Dent Coughlin, of Ottawa, Ontario. M. Comm. (McGill University).
Lt.-Cmdr. Coughlin suffered a fractured thigh bone while on board his destroyer during heavy seas. Struck left leg against guard rail and later developed pneumonia. He died in a Scottish Hospital at the age of 31 years old. He is buried in the Lyness Royal Naval Cemetery, Orkney, Scotland.
---
Lt.-Cmdr. Clifton R. Couglin, Ottawa, Dies of Injuries in Scottish Hospital
(October 23, 1944 Ottawa Citizen)
Winner of the Distinguished Service Cross for his "great leadership, skill and devotion to duty," and hero of many successful encounters with the enemy, Lt.-Cmdr. Clifton, Rexford "Tony" Coughlin, RCNVR, second-in-command of the Canadian destroyer Iroquois and son of Mrs. Frederick A. Coughlin of 65 James Street, and the late Mr. Coughlin, died in a naval hospital in Scotland on Thursday evening. His wife, who resides at 326 Metcalfe Street, has been notified. Lt.-Cmdr. Coughlin who was born in Ottawa and attended schools here, was also well known in Montréal. Before being posted to HMCS IROQUOIS as second-in-command this summer, Commander Coughlin served as gunnery officer in the Canadian destroyer HMCS ASSINIBOINE, was on loan to the Royal Navy as second gunnery officer on the battleship HMS RESOLUTION and later had command of the corvette HMCS CHILLIWACK. Thursday his wife was informed that he was on the "dangerous case list" and on Friday she was notified that he had died Thursday evening.
A graduate of Glebe and Lisgar Collegiate where he was active in sports, including hockey and rugby, the young officer's love of the sea was born and fostered while he was a member of the Ottawa Sea Cadets. While in Ottawa he attended St. Luke's Anglican Church and took an active part in the young people's organizations. After receiving his Bachelor of Commerce degree with honors from Queen's University in 1936. While a student at Queen's University, Lt. Cmdr. Coughlin was president of the Arts Society, and on the executive of the Commerce Club and other undergraduate societies. He was a keen golfer while in Montréal. He joined the staff of Jones, Howard and Company, Montréal, as statistician, remaining with that firm until 1939. While with that company he continued his studies at McGill University and received his Master of Commerce degree in the summer of 1939 with the highest honors. In June of that year he joined the RCNVR at Montréal. Three months later, September 23, 1939, he married Martha Hazel Dent, daughter of Dr. C.M. Dent and the late Mrs. Dent, Ottawa, in Chalmers United Church here. The following January he went on active service and after two months at "Stone Frigate" R.M.C. Kingston, he took a gunnery course at Halifax which he completed with highest honors. He remained there three months as gunnery instructor. In January, 1941, Commander Coughlin was posted to HMCS ASSINIBOINE on which ship he served as gunnery officer for six months.
During his service in the ASSINIBOINE, the destroyer picked up survivors from a torpedoed whaler. One day while his ship was in dry-dock in Great Britain, Lt.-Cmdr. Coughlin spent some lively minutes helping clear the decks of incendiaries during a Nazi blitz.
After a course at the Royal Naval Gunnery School in England, he became a gunnery specialist. Loaned to the Royal Navy for eight months, serving aboard HMS RESOLUTION as second gunnery officer, Lt.-Cmdr. Coughlin crossed the equator eight times and visited Great Britain, Iceland, South Africa, Madagascar, Bermuda and Colombo. He returned to Canada in July 1942, and after two weeks' leave at his home in Ottawa he went to Halifax as flotilla gunnery officer. In January 1943, he was promoted to acting lieutenant-commander. During the following summer he was standing in the harbor one day when he saw a sailor struggling in the water. He immediately dived in and rescued him. In March, 1943, he took a two months' command course and upon its completion was given command of HMCS CHILLIWACK.
It was while Lt.-Cmdr. Coughlin was in command of this corvette, one of the oldest in the Canadian navy, that it played a major role in forcing to the surface and destroying a German submarine in the North Atlantic and in an action in which a group of Canadian escort warships and a Royal Navy destroyer participated. His part in the action won the young officer the D.S.C. which, though awarded July 18, 1943 had never been presented to him. After five days leave following the submarine action Lt.-Cmdr. Coughlin was posted to the destroyer IROQUOIS.
His promotion to Lieutenant-Commander was confirmed in January of this year and on April 28 he was notified that he had been given "fully qualified" status, at which time he was one of only two lieutenant-commanders in the Canadian navy to hold that status. Aboard the IROQUOIS Lt.-Cmdr. Coughlin saw all the action he had longed for while a Sea Cadet in Ottawa, for this famous Canadian destroyer gave him a chance to get in some mighty blows at the enemy for his country. He was in the ship on the long difficult runs to Murmansk, and in August of this year was at his post when within less than a week its crew helped disperse a German convoy of six ships and then went into battle again off the German-held port of St. Nazaire, helping to sink or damage eight enemy ships in a running fight lasting five hours.
Surviving in addition to his wife and his mother are three sisters, Mrs. Edgar Northrup of Columbus, Ohio and the Misses Grace and Madeline Coughlin at home and a brother, Flt. Lt. Frederick Coughlin with the R.C.A.F. overseas.
---
Ships served in:
MONTREAL DIVISION RCNVR - Enlisted 09 Jan 1940 as an A/Lt, RCNVR
HMCS ASSINIBOINE - Served in ASSINIBOINE 03 Jan 1941 - 19 Jun 1941 an a Lt, RCNVR
HMS RESOLUTION - Served in RESOLUTION 10 Sep 1941 - 03 Jul 1942 as a Lt, RCNVR, Ass't Gunnery Officer
HMCS CHILLIWACK - Served in CHILLIWACK - 26 May 1943 - 11 Apr 1944 as a A/LCdr (G) and LCdr (G), RCNVR, CO
HMCS IROQUOIS - Appointed to IROQUOIS 12 Apr 1944 as a LCdr (G), RCNVR, XO
(TC01-TC02) Record of Service
(TC03) Conduct of Officers and Ratings - CO HMCS ASSINIBOINE'S letter of exemplary conduct of officers and ratings to Commodore Canadian Ships UK
(TC04) Appointment Certificate to HMCS CHILLIWACK as CO
(TC05) Appointment Certificate to HMCS IROQUOIS as XO
(TC06) Report of Death
(TC07-TC08) Commanding Officer's report on the death of LCdr Coughlin
(TC09-TC11) Telegeram and Letters to LCdr Coughlin's wife
---
Second World War Casualty Index