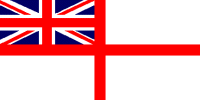 For Posterity's Sake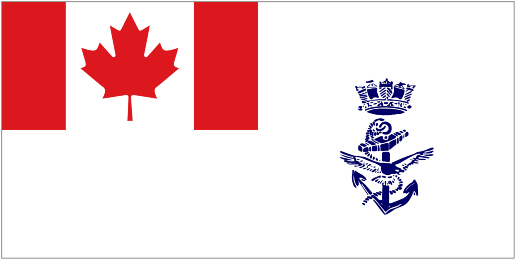 A Royal Canadian Navy Historical Project
In memory of those who have Crossed the Bar
John Russell Westell, CD

Telegraphist, V22478, RCNVR

Chief Petty Officer 2nd Class, Comm Research, 13135-H, RCN / C.A.F.

Lieutenant (N), C.A.F. (Navy)

Born: 27 May 1920, Kincardine Lighthouse, Ontario

Died: 17 Jul 2013, Ottawa, Ontario
WESTELL, John Russell (Chief) - Telegraphist, RCNVR, 1940-1945. Comm Research, RCN 1950-1970, Lieutenant (N), RCN, ret'd 1978.
John served aboard HMCS DAUPHIN as Radio Operator 1941-43 under Lt MacNeil, RCNR and was onboard DAUPHIN when they rescued the crew of the Norwegian freighter Heina. After the war, in 1950, John enlisted in the RCN as a Communications Research operator and served until Jul 1970 when he retired from the C.A.F. as a CPO2. Sometime after his retirement in 1970 John re-enlisted in the Navy, accepting his commission. He retired from the Navy for a 2nd time in 1978 as a Lt (N).
John was born May 27th, 1920 at the Kincardine Lighthouse, Ontario. He passed peacefully with his family July 17th 2013 at The Perley and Rideau Veteran's Health Centre in Ottawa. Predeceased by parents Oran Westell (WW1 veteran), Jane Russell of Manchester, England and sister "Toots" Jarrell (who remembered him as 'Jack'), his wife Jeanne Anne Hayden of Port Hope and thereafter by Virginia Ada Bryant of Virginia, U.S.A. He retired to Kincardine with Jenny within hearing distance of the sounds of Lake Huron. His sister Arlene McQueen of Belfast, P.E.I., survives, along with sons Ian and Jamie of Ottawa, Granddaughters Mishka Westell of Austin, Texas, Julie Cipryk of St. Catharines and stepdaughter Susan Brown of Port Clinton, Ohio. We give special thoughts to PSW Shelley Miedema of Port Colborne and PSW Joan Anderson of Ottawa.
Ships served in:
* Enlisted Aug 1940
HMCS STADACONA II (Signal School, Halifax) - Drafted to Stadacona II Dec 1940 for W/T course
HMCS DAUPHIN Served in Dauphin 1941-1943
NSHQ OTTAWA (borne in HMCS BYTOWN)
* Honourably released (Demobilized) Aug 1945
* Enlisted in the RCN Dec 1950
* Honourably released Jan 1970
* Re-engaged (date unknown). Honourably released in 1978.
---
| | | |
| --- | --- | --- |
| Coder John Westell | Petty Officer John Westell | Lieutenant John Westell |
---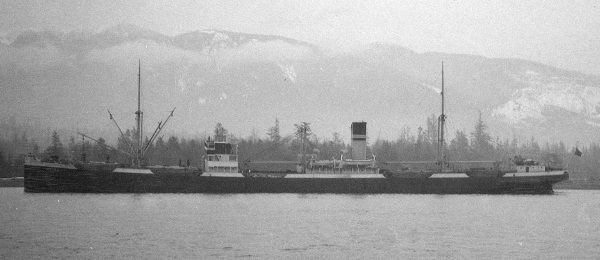 Norwegian Motor Merchant Heina
Historical note: Between 01.33 and 01.35 hours on 11 Feb 1942, U-136 fired four torpedoes at convoy SC-67 south of Iceland and reported hits on two steamers and on a corvette and later sighted debris and two lifeboats. In fact, the Heina and HMCS SPIKENARD K198 were sunk. The Heina (Master Alfred Herman Aardahl) in station #72 was hit below the #2 hatch, developed a heavy list and sank vertically three hours later. All men were picked up by HMCS DAUPHIN K157 commanded by Lt R.A.S. MacNeil, RCNR, and landed at Londonderry, where the injured master was taken to a hospital. Lt MacNeil was awarded the Norwegian War Cross for this rescue.
---
(JW01) Ginger the Survival Cat with Tubs on HMCS DAUPHIN (JW02) John Westell asleep on the upper deck of HMCS DAUPHIN (JW03) John Westell on a iced-up signal projector on HMCS DAUPHIN (JW04) "A motley crew" on HMCS DAUPHIN (JW05) L/Tel Bruce Todd and Tel Henry Graves on HMCS DAUPHIN
(JW06) "Mac" on HMCS DAUPHIN (JW07) Unidentified sailors painting on HMCS DAUPHIN (JW08) Chuck Hawkins on HMCS DAUPHIN (JW09) Unidentified sailors from HMCS DAUPHIN on the jetty in St. John's, Newfoundland (JW10) John Westell on HMCS DAUPHIN
(JW11) Norwegian Captain rescued from sinking ship (JW12) Officer of the Watch on HMCS DAUPHIN (JW13) Quartermaster at the wheel on HMCS DAUPHIN (JW14) Reloading the depth charge rails on HMCS DAUPHIN (JW15) Gun deck and Bridge of HMCS DAUPHIN
(JW16) Tubs Yarrow on HMCS DAUPHIN (JW17) Norwegian sailors rescued from sinking ship (JW18-JW19) Survivors from SS EMPIRE TRADER on HMCS DAUPHIN
Historical Note: On 21 Feb 1943 the Empire Trader was ordered sail for the Azores with HMCS Dauphin (K 157) (Lt R.A.S. MacNeil, RCNR) after the ship straggled from convoy ON-166. At 22.25 hours on 21 February, U-92 fired two spreads of two torpedoes from a distance of 5000 metres at the Empire Trader (Master Eric Thomas Baker) north of the Azores. One torpedo of the first spread hit on the port side at #1 hold. The vessel continued at 5 knots, but had to be abandoned the next day and the corvette tried to scuttle her with gunfire on Admiralty orders at 20.00 hours in 48°27N/29°47W. On 23 February, the drifting wreck was last seen by aircraft in 47°40N/28°46W. The master, 89 crew members and 16 gunners were picked up by the British rescue ship Stockport (Master Thomas Ernest Fea, OBE), transferred to HMCS Dauphin (K 157) and landed at St. Johns. (Source: The U-Boat Net)
(JW20) Submarine Detector (name not known) on HMCS DAUPHIN (JW21) Ritchie as Quartermaster on HMCS DAUPHIN (WJ22) "All Smiles" on HMCS DAUPHIN (JW23) SLt Mckenzie on HMCS DAUPHIN (JW24) Corvettes alongside. The pendent number is not clear but it is possible K157 - HMCS DAUPHIN
(JW25) HMCS DAUPHIN iced up (JW26) Unidentified officer on HMCS DAUPHIN (JW27) Salty Russell Rusch on HMCS DAUPHIN (JW28) Signalman Richard on HMCS DAUPHIN (JW29) HMCS DAUPHIN iced up
(JW30) Capt Edmund Mainguy, Capt D NFLD Escort Force
---