In memory of those who have Crossed the Bar
Michael Wazne

Able Seaman V82349, RCNVR

Born: 14 Apr 1922, Fort William, Ontario

Died: 20 Sep 1946, Fort William, Ontario

Book of Remembrance
WAZNE, Michael, Able Seaman, V82349, RCNVR, died - 20 Sep 1946, HMCS GRIFFON - Son of Mary Wazne, of Fort William; husband of Natalie Wazne, of Port Arthur.
Able Seaman Michael Wazne died at Fort William of pulmonary tuberculosis. In the opinion of the Naval Commission death was related to Military Service. He is buried in St. Patrick's Cemetery, Thunder Bay, Ontario.
Medals awarded: 1939-45 Star, Canadian Volunteer Service Medal & Clasp, 1939-45 War Medal
Ships served in:
HMCS GRIFFON - Enlisted 25 Mar 1944. Commenced Active Service 03 Apr 1944
HMCS SANS PEUR - Served in Sans Peur 29 Jul 1944 - 04 Aug 1944 while in training at HMCS CORNWALLIS
HMCS UNGAVA - Served in Ungava 31 Aug 1944 - 23 Oct 1945 as an OS and AB, RCNVR. Rated AB 03 Apr 1945
HMCS GRIFFON - Served in Griffon 29 Nov 1945 - 31 Dec 1945. Demobilized 31 Dec 1945
(MW01-MW02) Certificate of Service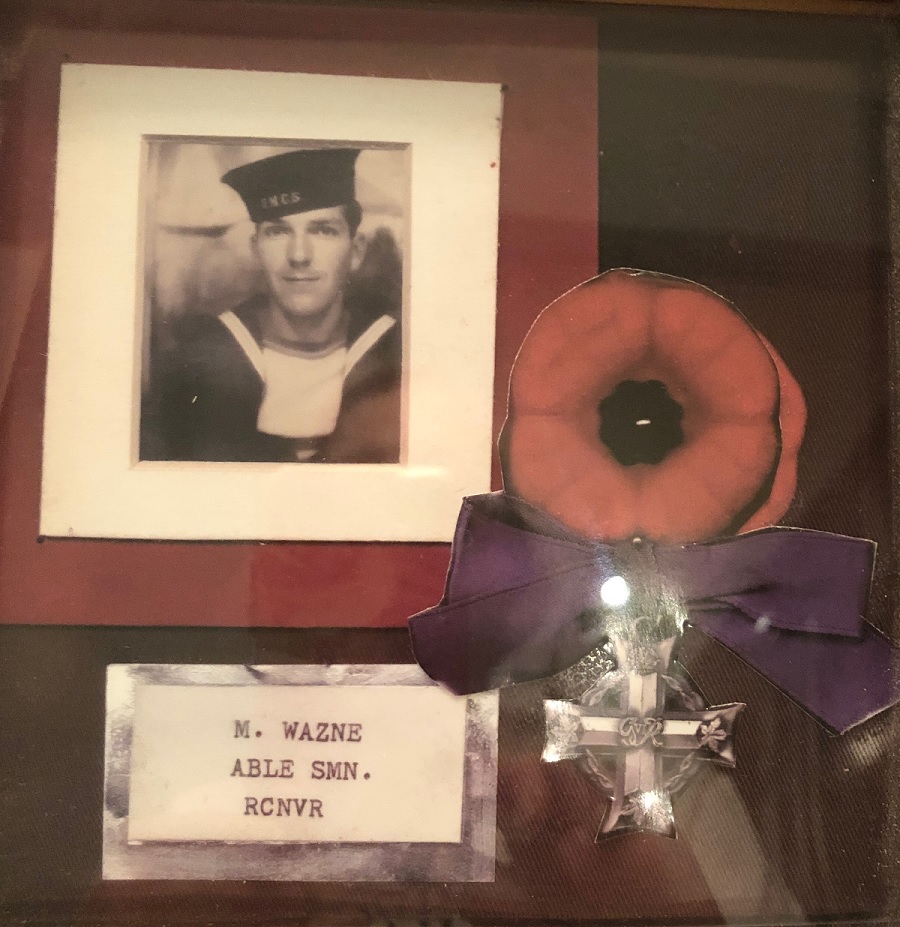 (MW03) Shadow box for Michael Wazne with Memorial Cross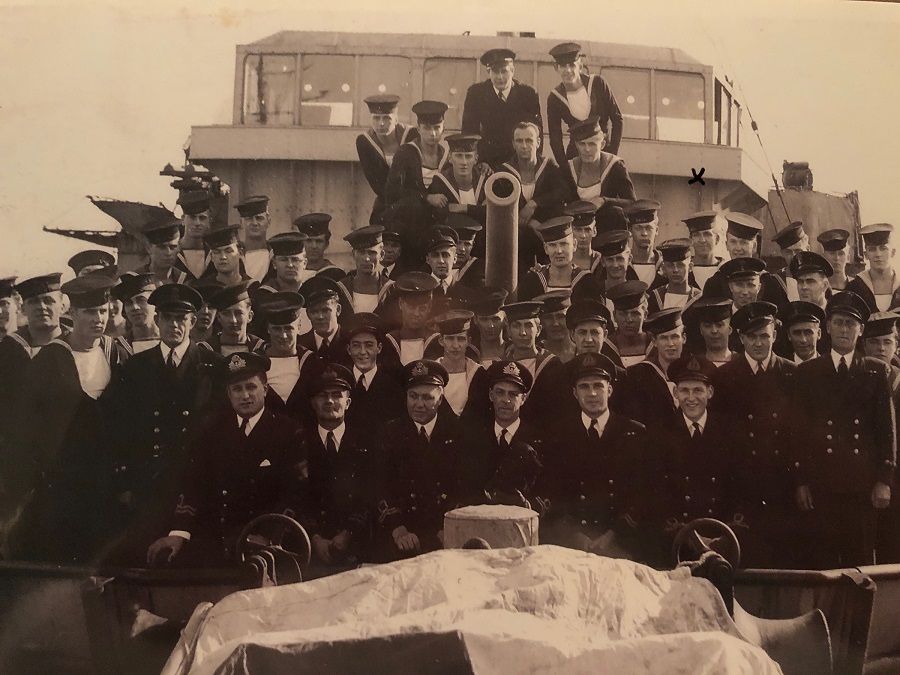 Crew photo - HMCS UNGAVA J149
Mike Wazne - right had side of bridge below the "X"
This photo is also posted on the Ship's Company photo page for HMCS UNGAVA
---