They made the Ultimate Sacrifice
Stanley Michael O'Leary

Supply Assistant, V25529, RCNVR

Born: 04 Nov 1918, Toronto, Ontario

Died: 13 Nov 1944, Plymouth, England

Book of Remembrance
O'LEARY, Stanley Michael, SA, V25529, RCNVR, died - 13 Nov 1944, HMCS COWICHAN - Son of Michael and Hannah O'Leary, of Toronto, ON.
Supply Assistant S. M. O'Leary died in the Royal Naval Hospital, Plymouth, England from carbon tetrachloride poisoning due to the cleaning his uniform in the wardroom pantry with pyrene fluid. The pantry was a small space without ventilation. The pantry door was closed during the time O'Leary was cleaning his uniform.
At the time of his death, Stanley O'Leary's 3 brothers were also serving: W.O. Timothy O'Leary, RCNVR at HMCS AVALON; Michael O'Leary C.A.O.C.M.F., overseas; and AB Patrick O'Leary, RCNVR in HMCS FORT WILLIAM.
Ships served in:
HMCS STADACONA - Enlisted 25 Jul 1940 as a Prob. Victualling Assistant, RCNVR
HMCS ARRAS - Served in ARRAS 01 Oct 1940 - 25 Nov 1940 as a Prob. VA and VA, RCNVR. Rated VA 24 Oct 1940
HMCS VENTURE (staff) - Served in VENTURE 28 Dec 1940 - 21 Apr 1941 as a VA, RCNVR
HMCS CHAMBLY - Served in CHAMBLY 22 Apr 1941 - 06 May 1941 as a VA, RCNVR
HMCS NIPIGON - Served in NIPIGON 12 May 1941 - 13 Nov 1942 as a VA and SA, RCNVR. Rated SA 01 Mar 1942
HMCS COWICHAN - Drafted to COWICHAN 29 Dec 1942 as a SA
(SO-01 & SO-02) Certificate of Service - pages 1 and 2 (SO-03) Report of Death
(SO-041) Temporary Grave Marker for SA O'Leary (SO-05) In Memoriam for Stanley O'Leary
Click on the above photos to view larger images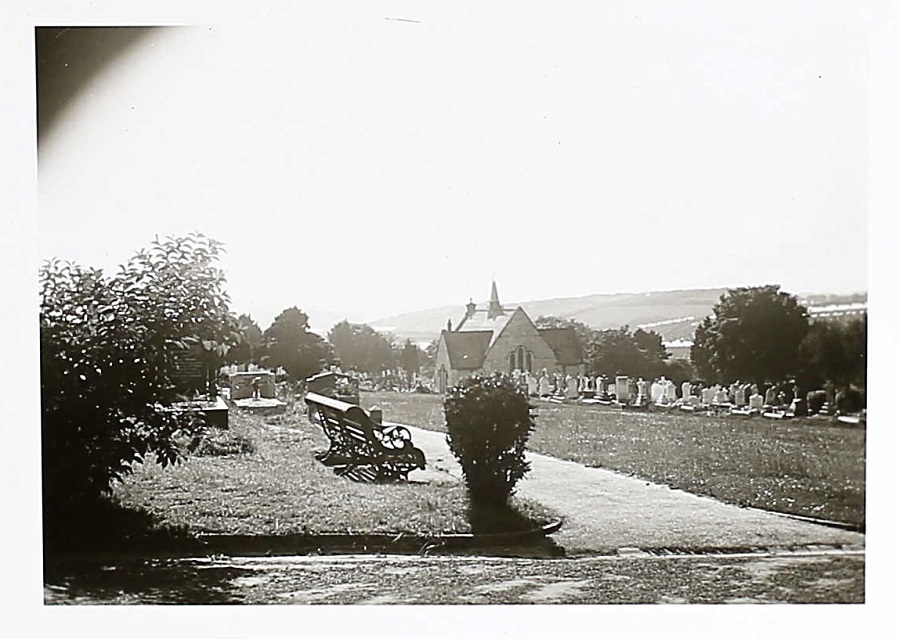 (SO-06) Weston Mill Church and Cemetery, Plymouth, Devon, UK
Click on the above photos to view larger images
---
Second World War Casualty Index