In memory of those who have Crossed the Bar
T. Leslie (Les) Dale

Petty Officer 1st Class, Signalman, 7949-E, RCN / C.A.F.

Born: 1933, Hamiota, Manitoba

Died: 14 Jun 2021
DALE, T. Leslie (Les) - crossed the bar on June 14th, 2021 at the age of 87. Born in September of 1933 in Hamiota, Manitoba to the late Norman and Jane Dale. Dad was the last of his family, predeceased by his 3 brothers and 3 sisters.
Survived by his "favourite" (and only) wife of 65 years, Joan (Rhodes), daughter Susan Queen, sons Vincent and Darrell Dale. Grandchildren Danielle, Darrell Jr, Mark, Stephanie, Jacob, Nathan, Amanda as well as 4 great-granddaughters and a great-grandson due in September.
Dad proudly served in the Communications Branch of the Royal Canadian Navy for 25 years, winning several awards for his proficiency and skills. He retired in 1977 from HMCS CHIPPAWA in Winnipeg where his career had begun in 1952. His first trip to sea was to England for the Coronation of Queen Elizabeth. Imagine that, a prairie boy in London. It was the first of many adventures to come. He served on many west coast ships but most notably the HMCS's QU'APPELLE and KOOTENAY as yeoman.
Dad met the love of his life, Joan, on a blind date. They married in 1955 and started a family. When not at sea, Dad orchestrated many family camping adventures all over Vancouver Island. They were filled with lots of laughs, good friends, dirt bikes, close calls and crazy card games.
After retiring from the Navy, Mom and Dad settled in Cowichan Bay. Dad attended Camosun College and then worked in the Cowichan Valley as an office machine technician. He was an avid curler and was involved with both the Duncan and Kerry Park Curling Clubs. Winning the 70+ BC Provincial Curling championship in 2011.
Dad had few regrets and lived a full life. He was thankful for the happenstance that influenced his path in life. His family was his pride and joy and he was truly grateful for them and all the good times they had together.
As his health faded his sense of humour still shone brightly. He was always quick with a joke, a jig or an infamous "Daleism", and there were many.
A family celebration will be held at a later date. Should you wish to do so, donations can be made to the dad's favourite causes, the BC SPCA or the Sandra Schmirler Foundation. (Victoria Times Colonist 20 Jun 2021)
Ships served in:
HMCS QU'APPELLE - Served in QU'APPELLE as Yeoman of Signals
HMCS KOOTENAY - Served in KOOTENAY as Yeoman of Signals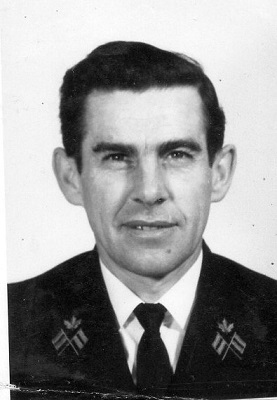 ---