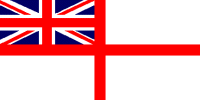 ROYAL CANADIAN NAVY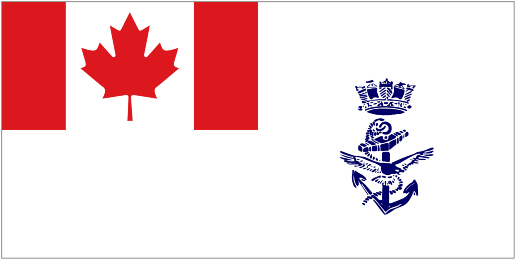 HMCS KOOTENAY 258
- - - - - - - -
The Kootenay Mystery
In 2001, HMCS Kootenay was sold to Mexico to be sunk as an artificial reef, along with HMCS Restigouche. The Restigouche was sunk off Acapulco, but Kootenay was not. She was later towed to Manzanillo, Mexico, where she was last confirmed and photographed in 2003. Anyone having any information on the whereabouts or final disposition of the Kootenay is requested to send me an EMAIL. Thank you. (See Gallery 3 for more information on this mystery)
| | |
| --- | --- |
| WE ARE AS ONE | HMCS Kootenay post IRE conversion. DND / RCN photo |
Laid down: 21 August 1952

Launched: 15 June 1954

Commissioned: 7 March 1959

Paid off IRE Refit: 14 January 1970

Re-Commissioned: 7 January 1972

DELEX Refit: (Completed) 21 October 1983

Paid off: 18 November 1995

Fate: Unknown
First of her class to be launched, Kootenay was built at Burrard Dry Dock, Vancouver, and commissioned there on 7 March 1959. After working up, she was transferred to the east coast. On 23 October 1969, while in European waters, she suffered a gearbox explosion that killed 9 crewmen and injured 53 others. She was towed to Plymouth - part of the way by Saguenay and then to Halifax by a salvage tug. It was the RCN's worst-ever peacetime accident. While she was under repairs, it was decided to convert her to an IRE, in which guise she was re-commissioned on 7 January 1972. Transferred to the west coast, she arrived in Esquimalt on 12 February 1973. On 1 June 1989, Kootenay collided in fog off Cape Flattery with the M.V. Nord Pol, sustaining a sizeable gash in her bow, which was replaced with a matching section from Chaudiere. From 3 to 7 June 1990, Kootenay visited Vladivostok as part of a Canadian Task Group, the first to do so since World War II. In the summer of 1994 she took part in enforcing UN sanctions against Haiti. Her final trip found her off Uruguay for a two month naval exercise called UNITAS. On 18 December 1996, she was paid off and, on 6 November 200, towed out of Esquimalt to be sunk as an artificial reef off Puerto Vallarta, Mexico. (Source: The Ships of Canada's Naval Forces 1910-2002 by Ken Macpherson & Ron Barrie)
To read more on the Kootenay Explosion, see Gallery # 6
Commanding Officers

Cdr R.J. Pickford, RCN - 07 Mar 59 - 11 Jul 60

Cdr H. Shorten, RCN - 11 Jul 60 - 19 Sep 62

Cdr D.H. Hayes, RCN - 19 Sep 62 - 15 Jan 65

Cdr C.G. Pratt, RCN - 15 Jan 65 - 01 Jun 66

Cdr W.P. Rikely, RCN - 01 Jun 66 - 01 Jul 67

Cdr G.C. McMorris, RCN - 01 Jul 67 - 15 Nov 68

Cdr M. Tremblay, RCN - 15 Nov 68 - 21 Mar 69

Cdr N. St. C. Norton - 21 Mar 69 - 14 Jan 70

Cdr J.L. Creech - 12 Jan 72 - 17 Feb 73

Cdr R.H. Kirby - 17 Feb 73 - 14 Jun 74

Cdr J. Spalding - 14 Jun 74 - 16 Jul 76

Cdr B.P. Moore - 16 Jul 76 - 27 Jun 78

Cdr B. Johnston - 27 Jun 78 - 11 Aug 80

Cdr B.H. Beckett - 11 Aug 80 - 28 Jun 82

Cdr S.K. Jessen - 28 Jun 82 - 09 Jan 83

Cdr P.C. Young - 24 Jan 84 - 05 Jul 85

Cdr B.R. Melville - 05 Jul 85 - 30 Jul 87

Cdr J. Dickson - 30 Jul 87 - 21 Jul 89

Cdr J.D. Fraser - 21 Jul 91 - 29 May 92

LCdr M.R. Bellows - 29 May 92 - 31 Jul 92

Cdr D.J. Kyle - 31 Jul 92 - 21 Jun 94

Cdr R.H. Dawe - 21 Jun 94 - 18 Dec 96
In Memory of those who made the ultimate sacrifice

Lest We Forget

- Indicates Book of Remembrance entry

BOUDREAU, William Alfred, CPO2, RCN, died 23 October 1969

BOURRET, Pierre Serge, LS, RCN, died 23 October 1969

CRABBE, Thomas Gordon, LS, RCN, died 23 October 1969

GALLOWAY, Nelson Murray, AB, RCN, died 23 October 1969

HARDY, Michael Alan, AB, RCN, died 23 October 1969

HARMAN, Eric George, CD, PO1, RCN, died 23 October 1969

HUTTON, Gary Wayne, LS, RCN, died 23 October 1969

PARTANEN, Vaino Olavi, CV, CD, CPO1, 8833H, RCN, died 23 October 1969

STRINGER, Lewis John, CV, CD, PO1, RCN, died 25 October 1969
In memory of those who have crossed the bar

They shall not be forgotten

Barfoot, Clayton Gordon Crozier (Tabby), P2WU

Beaudoin, Donald Thomas, PO1, ERA, Ret'd

Beckett, Brian Harwood, Capt(N), OMM, CD, Ret'd

Boyles, Forster Alex, LS, RP, RCN

Brown, Ernest, CPO, RCN

Ching, George, CPO, RCN

Christie, Robert William, Med A, PO1

Costin, Frank William, LCdr, CD, RCN, Ret'd

Duquette, Gilles, CPO2, RCN

Dzioba, Lawrence (Larry), Capt(N), OMM, CD

Gardner, Raymond Arthur, MMM, CD, CWO. (ret'd)

Harrison, D.L., LSHT

Kirby, Richmond Hill, Capt. RCN, Ret`d

Lemon, Denis Ernest, CD, LCdr. RCN, Ret'd, C.Eng. M.I. Mech. E

Mainguy, Dan, CD, CMM, Vice-Admiral, RCN, Ret'd

Parry, Alan, Sonarman

Pickford, Reginald John (Jack), Rear-Admiral, RCNVR, RCN, CF

Robichaud, Edgar Joseph "Robbie" "Rob"
A - D
Clayton Gordon Crozier Barfoot

1936-2013

Donald Thomas Beaudoin

1953-2012

Brian Harwood Beckett

1936-2013

Alex Foster Boyles

1935-2013

Robert William Christie

1937-2006

Gilles Duquette

____-2014
E - H
Raymond Arthur Gardner

1936-2012

Leslie Frederick Maynard Henderson

1924-2010
I - L
Hubert Kux

1944-2007

Denis Ernest Lemon

1925-2013
M - P
Alexander MacInnis

1940-2012

Dan Mainguy

1930-2010


Angus Walter Nieforth

1938-2010

Neil Norton

1928-2010

Alan Parry

____-____

Reginald John Pickford

1920-2012

Len Plourd

1951-2012
Q - T
Edgar Joseph Robichaud

____-2014

Vincent Orville Sinyerd

1934-2012

Yves Georges Tessier

1937-2010

Burton Tiffin

1933-2012
RCN HOME PAGE SHIP INDEX CONTACT