---
HMCS KOOTENAY 258
Restigouche Class Destroyer
---
First of her class to be launched, KOOTENAY was built at Burrard Dry Dock, Vancouver, and commissioned there on 07 Mar 1959. In Jul 1959, GATINEAU, KOOTENAY and HMS ULSTER shared close consort duties for the Royal Yacht BRITANNIA during Great Lakes and St Lawrence Seaway portion of the 1959 Royal Tour. After working up, she was transferred to the east coast.
In Apr 1963, 12 RCN ships, ALGONQUIN, MICMAC, CAYUGA, ST CROIX, TERRA NOVA, KOOTENAY, SWANSEA, LA HULLOISE, BUCKINGHAM, CAPE SCOTT, CNAV BLUETHROAT and CNAV ST CHARLES, took part in NATO Exercise New Broom Eleven, an exercise designed to test convoy protection tactics (click here to see the newspaper article).
On 23 Oct 1969, while in European waters, she suffered a gearbox explosion that killed 9 crewmen and injured 53 others. She was towed to Plymouth - part of the way by SAGUENAY and then to Halifax by a salvage tug. It was the RCN's worst-ever peacetime accident. While she was under repairs, it was decided to convert her to an IRE. She was re-commissioned on 07 Jan 1972.
Transferred to the west coast, she departed Halifax on 23 Jan 1973 and arrived in Esquimalt on 12 Feb 1973. HMCS KOOTENAY had left Esquimalt on 14 May 1973 on Westploy 2/73. KOOTENAY's routine was similar to that of TERRA NOVA, exercising with American and Australian naval vessels, and assisting broken-down fishermen. When the Canadian continent left Saigon on 31 July 1973, she was just fifty miles off the coast, the closest either ship was allowed to approach Vietnam. KOOTENAY then proceeded home to Esquimalt.
On 08 May 1986, HMCS PROVIDER, HMCS RESTIGOUCHE, HMCS TERRA NOVA and HMCS KOOTENAY, departed Esquimalt for Exercise RIMPAC 86 and returned on 21 Jun 1986.
On 01 Jun 1989, KOOTENAY collided in fog off Cape Flattery with the M.V. Nord Pol, sustaining a sizeable gash in her bow, which was replaced with a matching section from Chaudiere.
From 03 to 07 Jun 1990, KOOTENAY visited Vladivostok as part of a Canadian Task Group, the first to do so since World War II.
On 16 May 1994, HMCS KOOTENAY 258 departed Esquimalt, BC for Exercise RIMPAC. She departed Hawaiian waters and the exercise on 21 Jun 1994, for Operation Forward Action, Haiti, arriving in the Op Area on 13 Jul 1994. She returned to Esquimalt on 10 Oct 1994.
In 1995, KOOTENAY participated in EX UNITAS off the coast of Chile. Returning home, she made a final port visit at Puerto Vallarta, Mexico; departing there on 16 Nov 1995.
KOOTENAY's boilers were shut down for the final time on 05 Dec 1995 after she returned from de-ammunitioning at Rocky Point. On 18 Dec 1995, she was paid off and, on 06 Nov 2000, towed out of Esquimalt with RESTIGOUCHE to be sunk as an artificial reef off Puerto Vallarta, Mexico. The RESTIGOUCHE was sunk off Acapulco, but KOOTENAY was not. She was later towed to Manzanillo, Mexico where she was last photographed in 2003. The KOOTENAY ended up under arrest as the purchasers didn't pay some kind of import fee and it ended up in a proverbial Mexican mess between the Mexican federal government and the harbour authorities and the owners. Last seen she was being scrapped at the dock and they later ran the remaining part of the hull up on the beach and took her right down to the keel. Sad ending for a great ship.
In 2019 and 2020, fourteen members of her crew were recognized with the Wound Stripe for injuries received 23 Oct 1969 during the explosion and ensuing fire onboard. They were : Allan Bell, Al Kennedy, Clem Bussiere, Brian Galletly, Hugh MacPhee, John Roy, Kenneth McEachern, John MacEachern, Garry Hadden, Paul Millar, David Ashley, John Judd, Al Peers and John Gregory
---
Photos and Documents Former Crew Members Ship's company photos The Ship's Bell
Commissioning Booklet Acceptance Programme after IRE conversion 1972
---
HMCS KOOTENAY - Dedicated to those who were on HMCS KOOTENAY on the day of the explosion, 23 Oct 1969
Once Upon the Brine - Life at Sea and Ashore in the Canadian Navy during the Cold War (1946-1989)
HMCS KOOTENAY 1969 Fact Sheet - updated Nov 2020
---
RCN Memories: The Final Shutdown
---
Commanding Officers
---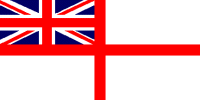 In memory of those who made the ultimate sacrifice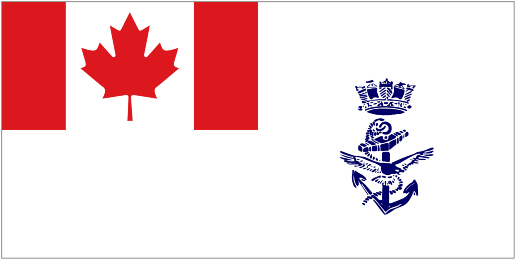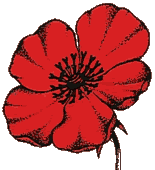 Lest We Forget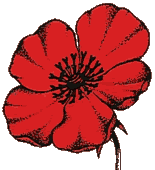 ---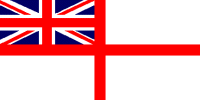 In memory of those who have crossed the bar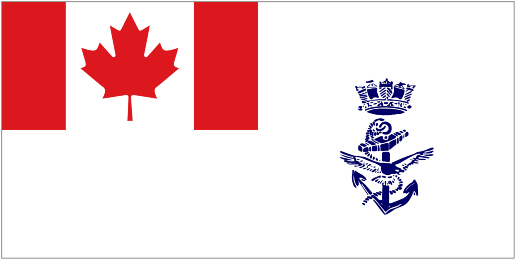 They shall not be forgotten
(c) - crew member on the day of the KOOTENAY Explosion, 23 Oct 1969
A
B
C
D
E
F
G
H
I
J
K
L
M
N
P
Q
R
S
T
V
W
Z
---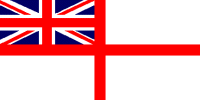 In memory of those who have crossed the bar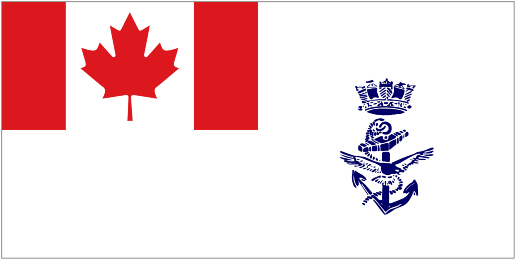 They shall not be forgotten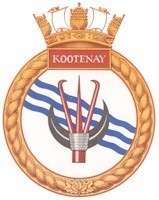 Personnel also on board 23 Oct 1969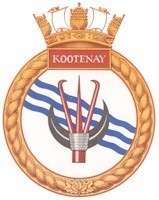 Those listed here were on board HMCS KOOTENAY on 23 Oct 1969. This includes Squadron staff that were attached to HMCS KOOTENAY at the time of the explosion and crew from HMCS BONAVENTURE and HMCS SAGUENAY that were transferred to assist in fire fighting on this day.
---
Former Crew Members

- crew member on the day of the KOOTENAY Explosion, 23 Oct 1969
Adams, Lloyd, ABFC


Allen, George, P2ET


Arimare, Joe, ABRP


Aris, Michael (Mike), ABSN


Armstrong, Jack, LSWS


Armstrong, Walter, ABER


Arnott, Gary, LSSG


Ashley, David, ABRM


Atkinson, Richard, ABRP


Baillargeon, Dennis, SLt


Baird, Lorne, OSRM

Barkhouse, Ray, ABBN


Bell, Allan (Dinger), ABER


Bellefeuille, Michael Joseph, OSER

Berbeck, Robert - Jul 1986 - Apr 1987


Billard, George, LSER

Binette, Ronald Robert (Ron), OSWS


Boutin, (??) (Boots), OSER


Boyd, Mike (Rick), LSST


Brayshaw, Ray, ABET

Briggs, Pat, OSSN


Bronson, Roger, P2FC

Brown, Gerry, LSRM - 1979 / MSRM - 1981 - 1982


Bushell, David J., ABFC


Bussiere, Clement, P2ER

Cameron, Dave Dan, OSSN

Carter, Ken, LSWS

Chamberlain, Jack, LSSG

Cholette, Frank - 1965-1967

Clark, Wayne, LSSN

Constantine, Goldwin (Connie), ABER

Cormier, (??), OSER

Corr, Jerry, P1SG

Cosens, James Victor, LSSN

Cottrell, Allan, ABBN

Couvrette, Denis, P1RM

Cully, Dan, P1FC


Dandy, Dave, OSWU

Davidson, Gus, 1st posting OS & AB, 2nd posting LS


Dean, James (Jim), LSER


Dooling, Larry, ABBM

Evans, David John - 1984 - 1986


Finnamore, Russel, LSET


Fisher, Kenneth G., ABWS

Forbes, Gordon, LT Weapons Officer


Forbes, Lance, ABSG


Fox, Francis (Frank) J., ABRP

Freeborn, Larry, P2RP

Freisen, Stoney, LSET

Galletly, Brian, LSER

Gard, William (Bill)

Garneau, Claude, OSSN


Gordon, Bob, Pte, SW (Airforce)


Gourley, David W., LSRP


Gratton, Bob (Charlie), ABER


Gregory, John H., P2ER

Hadden, Garry, OSBN


Halsall, Shawn Dennis, ABSG


Hawse, Donald (Paul), ABRM


Hazel, K.W., P1AW


Helpert, David, ABRP


Hildebrand, Ron, ABST


Hodder, Peter, OSSG


Hopper, Warren, ABFC


Howell, Jerry, ABSW


Hughes, Brian, ABBN


Hughes, Robert (Bob), SLt


Hutchinson, Jack, LSRP


Inman, Dave, ABSN


Johnson, David, LSRP


Johnston, Cyril, SLt

Johnston, Jimmy, Commissioning crew as a LS.ER


Judd, John, OSER


Keenliside, John, SLt


Kelso, Donald, ABWU


Kennedy, Allan F., Lt, Engineering Officer

Kloosterman, Jim


LaCroix, Janel (PJ), OSER

Langevin, OS.SN


Langille, Ernie, LSER


LaPage, C.J. (Joe), LSSW

Larcheveque, Richard, Sig - Sep 1972 - Mar 1973


Larocque, Ray, ABSN


LeGier, Chris, LSSN


Logan, Don, Sig - 01 Aug 1961 - 14 Jun 1962

MacDonald


MacDonald, Dave, ABBN


MacDonald, Jim, ABCK


MacDonald, Wayne, ABWU


McEachern, Ken, OSSW


MacKenzie, Brian (Oily), ABER


MacPhee, Hugh, P2WU


Martell, Bill, LSSW


Martens, Rick, ABRM


McCann, Jim, ABRP


McGuire, Gary, ABRP

McLeod, Doug, CERA - Paying off crew

Miller, Gord (Dusty), Lt, Supply Officer

Montague, John, SLt

Moore, Lee, LSSN


Morgan, Grenfell (Gary), OSSN


Morris, Mike, LSWS

O'Sullivan, Harold (Sully), P1ER


Palbom, John, ABSN

Pascall, Luke, Stwd


Patrick, Thomas, OSSG


Penny, Les, P2CK


Prince, Réjean, ABSN

Pye, Eric, AB.SG - 1973


Reid, Ed, LSSN


Reimer, Tom, ABFC

Richard, Andrew, LSCK

Rockwood, Gerry - 1981

Rogers, Reg - 1976 - 1978, 1980 - 1981


Rowland, Steve, ABHT


Roy, John Robert, C2ET


Russell, Bob, P2PW

Rutherford, Robert (Bob), Lt, RCN, Weapons O - Jan 1967 - Sep 1968 / Lt, RCN, XO - Oct 1967 - Dec 1967


Salt, Brian, OSRM


Saunders, Earle, P1WS


Saunders, Russel W., CPL Engineer (Airforce)


Savery, Robert, ABET

Secord


Schwartz, Art, Lt, CommO

Sharp, Randy


Sorhus, Al, OSRM

Specht, Tony - paying off crew


St-Amour, Michel, OSER


Steele, John, ABWU


Stewart, Brian, ABWU

Stewart, Dave, SG

Stuart, Bob - 1983 - 1986


Swan, Steve, LSWU


Swire(s), Al, ABAW

Tanner, Gerald (Gerry), RM - 1965 - 1968


Theriault, J.L. (Roger), P2WS

Tremblay, Gilbert (Gigi), LS-MS, EW - 02 May 1983 - 16 Jul 1984


Tymchuk, Wayne, ABSG

Vansickle, Don, P1WU


Weber, Brian, ABWU


Webster, John, OSSG


White, Ron, P2ET


Wickens, Tom, OSHT

Williams, Brian L.


Williams, Fritz, ABER

Wills, Al, FC - Apr 1978 - Jul 1979


Winters, Gerald, LSSN


Womack, John, ABWS


Young, Tom, ABRP
---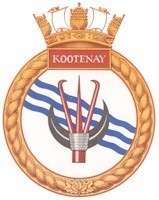 Personnel also on board 23 Oct 1969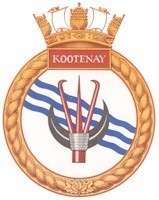 Those listed here were on board HMCS KOOTENAY on 23 Oct 1969. This includes Squadron staff that were attached to HMCS KOOTENAY at the time of the explosion and crew from HMCS BONAVENTURE and HMCS SAGUENAY that were transferred to assist in fire fighting on this day.
---
Photos and Documents
---
Not quite the end ......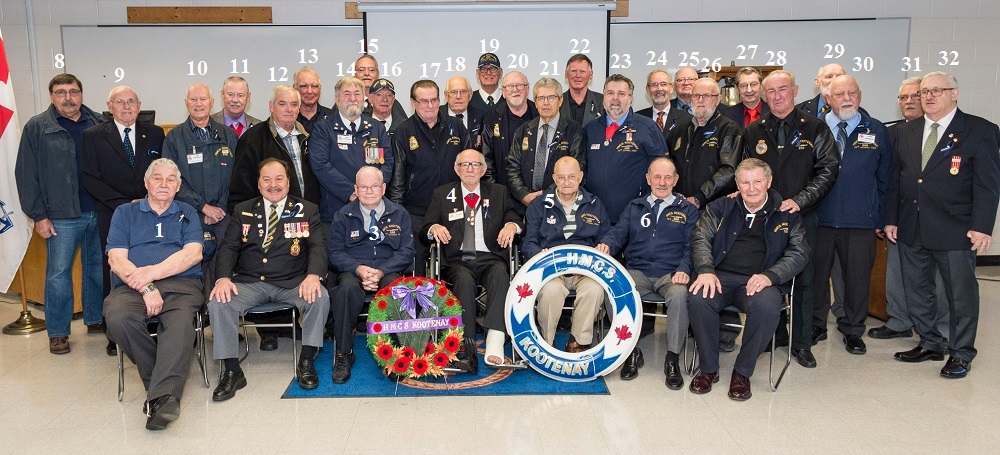 2018 Reunion of the crew members who were onboard HMCS KOOTENAY during the gearbox explosion on 23 Oct 1969
(1) Harold Crockett (2) Andrew Richard (3) David Gourley (4) John Montague (5) Denis Couvrette (6) Hugh MacPhee (7) Mike Aris (8) Tom Wickens (9) Gord 'Dusty' Miller (10) Jim Stutely (11) Steve Rowland (12) Bryan Hughes (13) Cyril Johnson (14) Bill "Jeff" Jefferson (15) Brian Fenwick* (16) Roger Theriault (17) Rick Boyd (18) John Gregory (19) Doug Moore (20) Chris LeGier (21) Ron Hildebrand (22) Wayne MacDonald (23) Dinger Bell (24) Jim Mosley (25) Brian Galletly (26) Ches Walters* (27) Roger Bronson (28) Warren Hopper (29) David Ashley (30) John Womack (31) Frank Fox (32) Gary McGuire
* KOOTENAYs, but not on board on 23 Oct 1969.
---
Vice-Admiral Ron Lloyd, Commander of the Royal Canadian Navy, presenting the Wound Stripe to Dinger.
Allan (Dinger) Bell received the Wound Stripe for injuries as a result of the explosion on HMCS KOOTENAY on 23 Oct 1969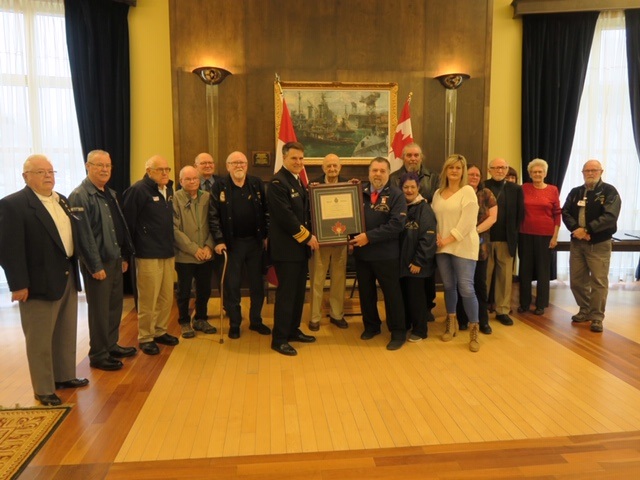 ---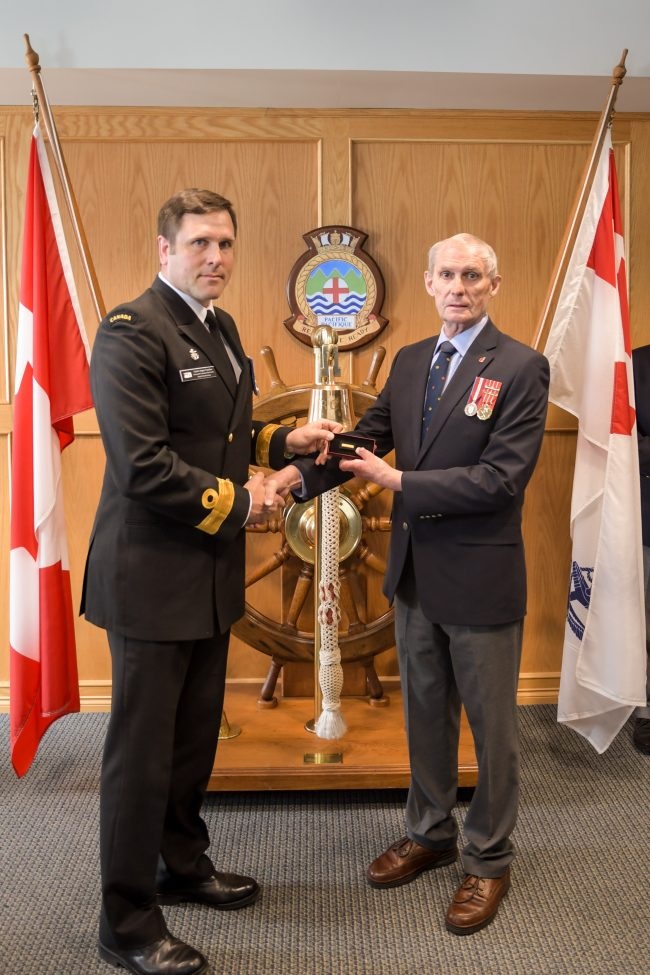 Cmdre Angus Topshee presents the Wounds Stripe to Cdr (ret'd) Al Kennedy.
Excerpt from CFB Halifax Trident Navy Newspaper Sunday, June 30, 2019
"As the 50th anniversary of the fire and explosion in HMCS KOOTENAY approaches this fall, one of its survivors has finally been honoured with a Wound Stripe, a distinction worn on the sleeve of military members wounded in action prior to 2001.
Cdr (ret'd) Al Kennedy, 77, received the honour from Commodore Angus Topshee, Commander Canadian Fleet Pacific, on Tuesday May 14 at a ceremony in D100, CFB Esquimalt.
The Victoria resident was the Engineering Officer in KOOTENAY on the morning of October 23, 1969. Just after 8 a.m. there was an explosion in the ship's engine room that killed nine people, including seven of the 10 men in Kennedy's engine room team."
---

During the 50th Commemorative Reception at Tribute Tower, the 23 October 1969 crew of HMCS Kootenay received the first ever Commander RCN Unit Commendation for gallantry and bravery. It was presented by Rear-Admiral Craig Baines, Commander MARLANT. Dinger Bell accepted this commendation on behalf of the Kootenay crew and it is kept at the Damage Control Training Facility Kootenay.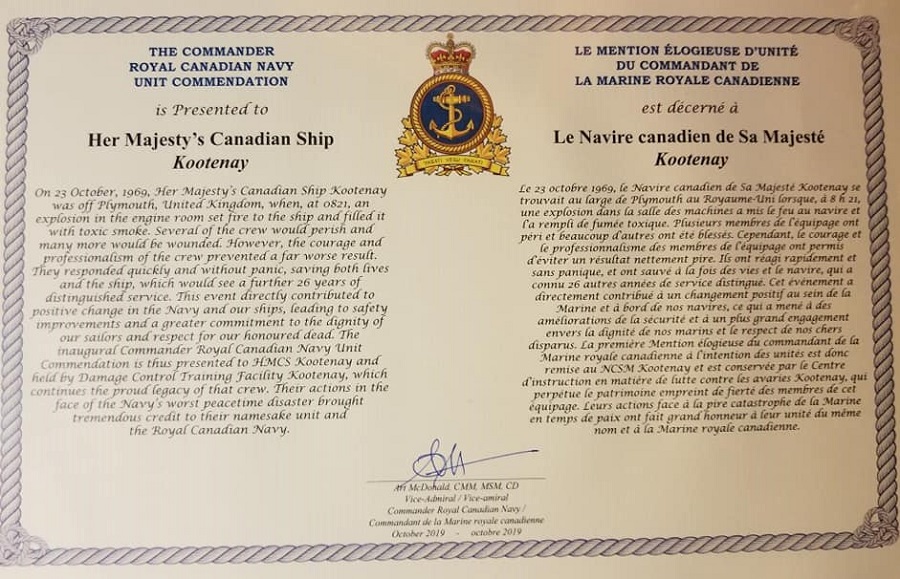 ---