In memory of those who have Crossed the Bar
John Gervais

Chief Petty Officer 1st Class, Radar Plotter / Technician, RCN / C.A.F.

Born: 21 Jan 1936, Ottawa, Ontario

Died: 01 Nov 2013, Ottawa, Ontario
GERVAIS, John - It is with heavy heart that we announce the passing of John, who we lost on Friday, November 1, 2013. After a brief battle with lung cancer John died peacefully in the company of his loving family at the age of 77.
Predeceased by daughter, Bonnie and brother, Roger he leaves behind the love of his life, his wife, Iris. His sisters Pauline and Annette, his three remaining children John, Anna and Michele, their spouses Joe, Marie and Steve, will sorely miss him. As will his eight beautiful grandchildren.
John was born in Ottawa to parents Arthur Gervais and Yvonne Proulx-Gervais. He lived a full and principled life that saw him join the Canadian navy at the age of 17. He advanced to the rank of Chief Petty Officer 1st Class and served on the HMCS Quebec (Cruiser), the HMCS Bonaventure (Aircraft Carrier), the HMCS Nipigon (Mine Sweeper) and the HMCS Ottawa (Destroyer) amongst others. He won the Atlantic Command Lightweight boxing championship while at sea and enjoyed a brief and successful professional boxing career, which saw him compete and win his bout at Madison Square Gardens, the boxing Mecca of his age. Retiring from the service after 20 years in order to spend more time with his young family he entered public service and worked for Museums Canada until retirement.
John was a humble man of gracious spirit and generous heart. He will be remembered for his warm nature, his honest words and his unique way of telling a story. As much a fan of sports as of parables, he used both to impart lessons both light-hearted and profound. A devoted husband, a protective, caring father and a doting grandfather John was many things to many people, not the least of which was a source of inspiration as to how to lead a dignified and noble life.
A sincere thank you to the nurses and staff on the fifth floor of the Elisabeth Bruyere Hospital for their compassionate care in such a difficult time, although our stay was brief your open hearts help us all to heal. A private celebration of John's life will be held for close family and friends. For those wishing, donations may be made to the Elisabeth Bruyere Foundation. (The Ottawa Citizen 04 Nov 2013)
Ships served in: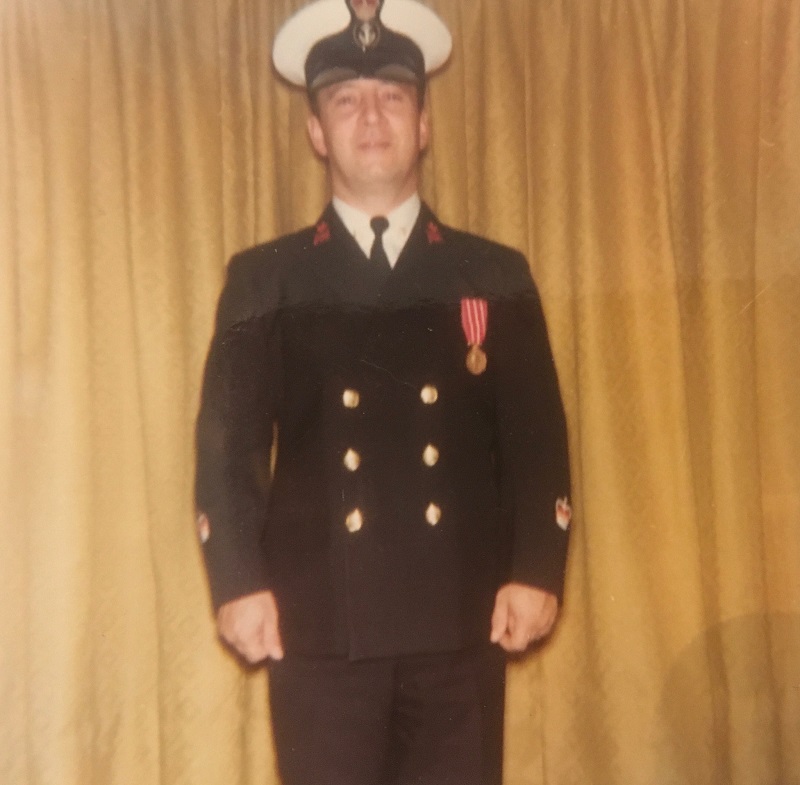 Petty Officer 1st Class John Gervais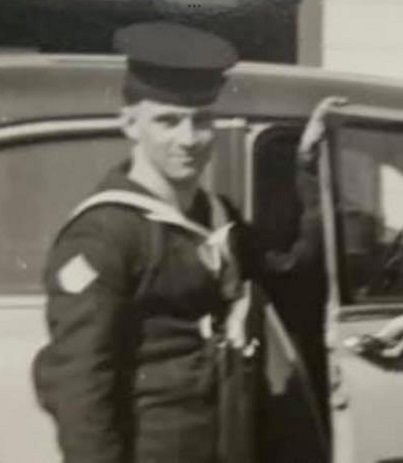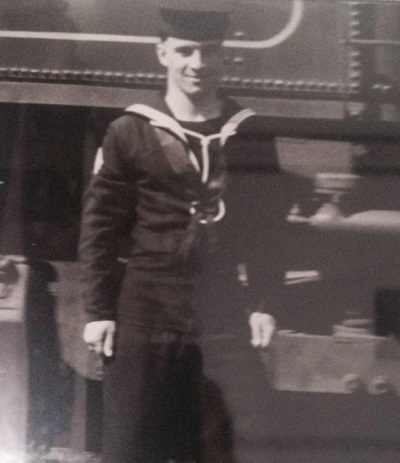 Ordinary Seaman John Gervais while in training at HMCS CORNWALLIS
Note the Cornwallis Division patch on his right arm
---