In memory of those who have Crossed the Bar
George Angus Cormier, C.D.

Chief Petty Officer 2nd Class Electrical Technician

RCN / C.A.F.

Born: 29 Nov 1949, Sydney, Cape Breton, Nova Scotia

Died: 11 Mar 2022
CORMIER, George Angus - It is with heavy hearts that we announce the passing of a beloved husband, father, grandfather, brother, uncle and cherished friend, George Angus Cormier, on Friday, 11 March 2022. George passed peacefully in his sleep with his loving wife, Judith, holding him in her arms.
Born in Sydney, Cape Breton on 29 November 1949, he was predeceased by his parents, Thomas Cormier and Esther (Hart) Cormier, of Westmount. He is survived by his wife, Judith (Waye) Waye Cormier, daughter Nicole (Patricia) Cormier Humiston, and son John (Christina) Cormier. George was the youngest of four siblings and is survived by brothers Melton (Mary) Cormier, Halifax, Sheldon (Joan) Cormier, Toronto, and Paul Cormier, Toronto. He was part of a large loving extended family and is survived by sisters-in-law Barbara Waye Mulligan, Montreal; Sylvia (Brian) Waye Hallam, Whitby; Karen (Terrance Moss) Waye, Dartmouth; Cheryl (MacKay) Waye; and brothers-in-law David Waye and John Waye, Dartmouth. George is survived and remembered as a devoted and loving "Papa" by seven grand-children - Nicholas Cormier, Winnipeg; Angel (Dee) Merrell, Grande Prairie; McKayla (Kevin Smith) Merrell, Vancouver, Washington; Patrick, Tabitha, Lochlynn, and Lillyana Cormier, all of Halifax. He was excited to become a first-time great granddad with the recent birth of Harley (Smith) in Vancouver, Washington. George was "Uncle" to numerous nieces and nephews residing across Canada. His friendship was offered to all and his support was immeasurable.
George grew up in Cape Breton, graduating from Riverview Rural High (1968) and started his military career early in Sea Cadets. At age 15 he moved on to student militia. When the militia was disbanded a year later, George was transferred with his brethren to the 85th Battalion, Nova Scotia Highlanders Cape Breton. He remained with the Infantry until enlisting with the Royal Canadian Navy as a regular force member in 1968, serving until retirement in December 2004 with the rank of Chief Petty Officer 2nd Class. During that period, he served his country faithfully with deployments around the world.
George was known and recognized for his leadership, dedication to his call of duty and for the support he offered to those around him. His first shipboard posting was HMCS Margaree, followed by shipboard and land-based postings on East and West Coasts. During his 39-year military career, his role within the Navy offered him opportunities to support Canada's finest through diverse projects across the organization. Pivotal roles for Chief Petty Officer Cormier included member of the Maritime Command Atlantic Sea Training team, United Nations Military Observer with the Transitional Authority Cambodia (UNTAC), Production Supervisor Fleet Maintenance Facility Cape Scott, Fleet Maintenance Group Atlantic and Fleet School Halifax. His posting to Cambodia (UNTAC) placed him in the unique position to advocate for and provide support to serving members through the first Critical Incident Stress Response Team. His final posting in Ottawa was with NDHQ Technical Project Officer, Ship Refit and Repair. George's dedication to service earned him multiple awards and commendations including: Maritime Commander's Commendation for leadership during Persian Gulf War; Certificates of Recognition for critical incident counselling of first responders of the Swissair 111; United Nations Medal-UN Transitional and Disarmament Authority in Cambodia (UNTAC); United Nations Commendation for a civilian rescue and recovery operation in Cambodia; Kuwait Medal-Liberation of Kuwait-Persian Gulf War; Special Services Medal for NATO commitments and the Queen Elizabeth II Royal Jubilee Medal. In 2005.
George moved briefly onto retirement but the urge to travel and help others succeed led him onto the path of adult education with a teaching role in Doha, Qatar. He joined the faculty of the College of the North Atlantic (University of Doha), first as an Instructor in the Paramedicine Program and later transferring to Lead Instructor, Faculty of Engineering Technology and Industrial Trades (TPP/TCP). George frequently volunteered in community outreach activities and participated in many student-centred projects. He proudly participated in the annual Canada Remembrance Day services held in Al Jazeera, was known widely for the brilliant electrical displays presented each Christmas season and the best treats for Hallowe'en. George enjoyed a round of golf at the Doha Golf Club during the cooler evenings and a few hours of quiet solitude fishing in the early mornings.
George fully retired in September 2019, returning to Nova Scotia with plans to build a family home in Pleasant Point on the shores of the Atlantic. He recently became interested in harvesting maple syrup and was looking forward to creating a sugar bush on the property he loved. He will be missed by all, and remembered for his dedication and love for family, friends and neighbours. A private family visitation has been held. Special thanks to Patrick McQuarrie, Maisie Sampson and Kevin Van Herck for their continuous efforts to anticipate and provide comfort and support during our family's time of need.
A funeral service is planned for Saturday, 26 March at 1:00 p.m. at St. Brendan's Chapel, CFB Stadacona. Interment will be held in a private family service in May. In lieu of flowers, donations may be made to a charity of choice.
Ships served in:
FMA (A)
CFFS HALIFAX
UN SPECIAL FORCES CAMBODIA
SEA TRAINING ATLANTIC
NDHQ OTTAWA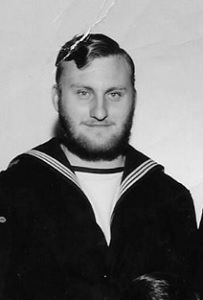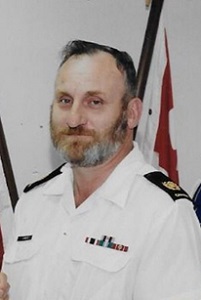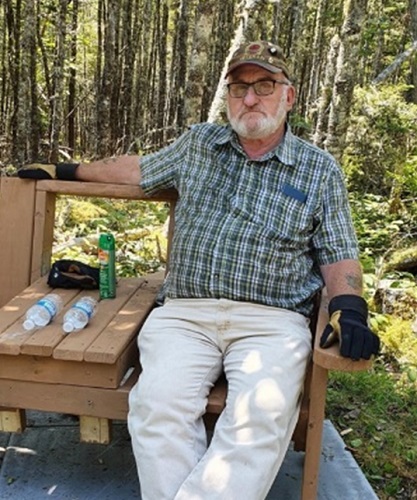 ---