---
HMCS IROQUOIS 280
IROQUOIS Class Destroyer
---
First of her class, she was built by Marine Industries Ltd. at Sorel and commissioned on 29 July 1972. In 1978, a fairly typical year for the period, she took part in exercises off Portugal, with French units in the Bay of Biscay, and with German units off the coast of Denmark, returning home on 07 Jul 1978 after logging some 14,300 nautical miles. In Sep 1980, IROQUOIS was the subject of shock trials for the 280 class. These took place off the coast of Nova Scotia. After the 3rd and largest of the explosions, IROQUOIS had to be towed. During this evolution, one of the tow lines parted and killed a crewman, Robert J. Purcell, on the tug Glenevis. On 4/5 Dec 1983, while on fishery patrol off the Grand Banks, IROQUOIS answered a SOS from the Panamanian-registered Ho Ming 5, in danger of capsizing owing to shifting cargo. In gale-force winds, the destroyer's Sea King took off eleven of the twenty-man crew, the remaining nine being rescued by her Zodiacs. Eighteen of her ship's company were decorated for their bravery during the episode. She underwent her TRUMP refit between 01 Nov 1989 and 03 Jul 1992. Between 25 Sep 1993 and 15 Apr 1994 served with the blockading force off the former Yugoslavia. While so employed she conducted 98 boarding. Relived by HMCS HALIFAX on 15 Apr 1994, she returned to Halifax, arriving on 25 Apr 1994. She was appointed flagship of Maritime Operations Group 1 (MOG 1) on 17 Jun 1995. Maritime Operations Group 1 left Halifax on 22 Feb 1996 and headed south for exercises, stopping in Grenada where she played host to Prime Minister Jean Chrétien and a number of Caribbean heads of state. Aug 1998 saw IROQUOIS replace ATHABASKAN as flagship of the NATO Standing Naval Force Atlantic (SNFL). She returned to Halifax on 15 Dec 1998. On 21 Mar 2000, IROQUOIS, as a member of a Canadian Task Group, left Halifax and headed south for spring exercises. While enroute south, news arrived that the bulk carrier Leader L had gone down some 700 kilometres northeast of Bermuda. The task group was re-directed to offer assistance. When all was said and done, 13 survivors were picked up along with six bodies, 12 sailors were missing. IROQUOIS landed the survivors and bodies in Bermuda before rejoining the task group. On 17 Oct 2001, with CHARLOTTETOWN and PRESERVER, IROQUOIS departed Halifax for the Arabian Sea to support a U.S.- led coalition against international terrorism. Returning to Halifax on 27 Apr 2002, in the course of that 193-day deployment, she spent 171 days at sea, 51 of them consecutively, one of the longest continuous patrols in the history of the RCN. Soon after departing Halifax for a second deployment to the Arabian Sea, on 27 Feb 2003 she suffered a Sea King crash on deck, fortunately without serious injuries. Upon arriving in the Arabian Sea, she served as the flagship of the multi-national Task Force 151 from Mar to July 2003. She made a third deployment to the Arabian Sea as flagship of the multi-national Task Force 150, Jun-Sep 2008. In her last years of service, she performed two major representational voyages: to Baltimore MD in Jun 2012 for the War of 1812 Bicentennial; and to Liverpool UK in May 2013 for the 70th anniversary commemoration of the Battle of the Atlantic. In 2014, it was found the rust had caused extensive damage to her hull and she was laid up alongside Halifax - deemed not worth repairing. IROQUOIS was paid-off on 01 May 2015 at HMC Dockyard, Halifax. At 1600 on 24 Nov 2016, under tow from the tug Atlantic Spruce, the former HMCS IROQUOIS departed Halifax en route to Liverpool, NS and the breaker's yard.
The 5"54 cal gun on the 280s were named after the Oto Melara technicians who built and did the FSR work in Canada. The names for the guns were as follows: IROQUOIS - Pasquale, HURON - Tulio, ATHABASKAN - Leno and ALGONQUIN - Luigi.
---
RCN Memories: My First Voyage Out of Bounds to Unauthorized Personnel Shock Trial Memories - HMCS IROQUOIS
---
Photos and Documents Ship's company photos The Ship's Bell Commissioning book Paying off book
---
Commanding Officers
---
Coxswains
---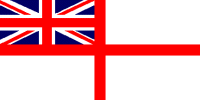 In memory of those who made the ultimate sacrifice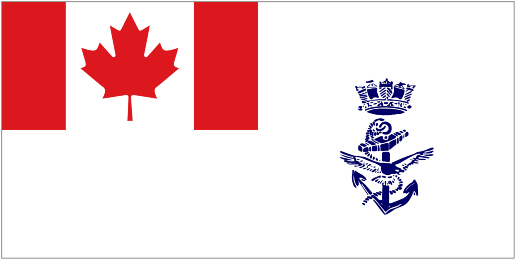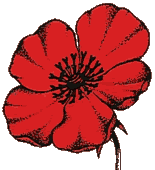 Lest We Forget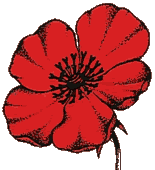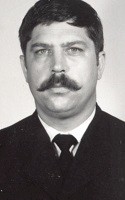 MS, RCN / C.A.F.
died - 27 Oct 1980
---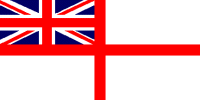 In memory of those who have crossed the bar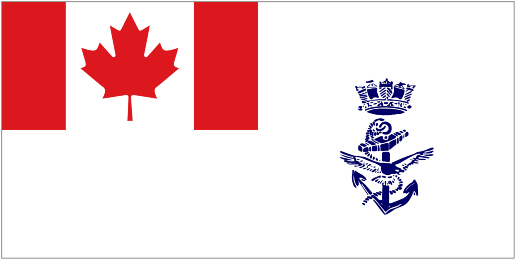 They shall not be forgotten
A
B
C
D
E
F
G
H
I
J
K
L
M
N
O
P
R
S
V
W
---
Former Crew Members
(CC) commissioning crew
Austin, Richard, OS-LSRP, 1977-1980 / MS, Radar Tech, 1982-1983

Blakeney, Floyd, Stoker - 1980-1986

Boulet, Billy

Budge, Jack, Stwd

Burton, Dennis, OS-LS, EW 242, 20 Dec 1982 - 29 Jun 1986 / MS, NESOP 276, 10 Sep 1993 - 08 May 1994 / PO2 NESOP 276, 27 Sep 2000 - 31 Mar 2002

Chiasson, Mike, PO2, SN, Apr 2008 - Feb 2011 / Feb 2013 - Jan 2015

Clarke, Dave (Knobby), P2-P1SN, Feb 1977 - Dec 1978

Cleough, Doug, P1SN - 1972-1974

Coates, Douglas, LSSN, 07 Oct 2002 - 12 Sep 2006

Cormier, Mitch, Stwd

Corn, Earle, P2-P1SG Apr 1976 - Dec 1979

Davis, Paula - 2008

DeGrace, George, LS, AVN (CC)

Delisle, Denis, WU, Jul 1972 - 1978 / PO1, AVN, Jun 1992 - 1993 (CC)

Dicks, Brian, ABSN, 1984-1985

Evans, Mike, RM

Fitzgerald, Ed, OS-LSFC, Mar 1974 - Jun 1978 / MS-PO2, FC, Sep 1979 - Dec 1986

Edison, William GH. (Bill), C2ET

Gasse, André, P2SG, Mar 1979 - Jun 1979

Halverson, Ron, PO1, Stwd

Hicks, David T., MarEng, Dec 1978 - Dec 1984

Hogan, Mike, LS, Stwd, Dec 1986 - Dec 1988 / Dec 1990 - Dec 1993

Howell, Doug, MS-PO2, Mar Eng, Jan 1973 - Jan 1978 / PO1 Mar Eng Art, Jun 1985 - Dec 1989

Joudry, Lorn

Lance, Mark

MacEachran, Lionel

Musseau, Randy, P1SN, Oct 2006 - Jun 2010

Nadeau, Danny, LS, Stwd

Olsen, Darren Mark

Pearson, Loren, NET(A), 1994 - 1999 / MARE(CS) 2002-2004

Perry Frank, MS, 1986-1988 / PO1, 2001-2003 / CPO2, 2005-2007

Pike, David, Mar Eng, 2000-2003

Poulin, Serge, Stwd

Rigby, Brent, LSBN 2004-2009

Swallow, Paul, PO2, Mar Eng Tech, 14 Aug 1992 - 08 Nov 1995 / PO2, Mar Eng Art, 08 Nov 1995 - 05 Jan 1998 / PO1, Mar Eng Art - 24 Jan 2000 - 14 Feb 2003

Simms, Guy, MS, Stwd

Tremblay, Gilbert (Gigi), PO1, NESOP, 23 Sep 2001 - 03 Jun 2002

Weir, Garry, MSRM - 1990 (Shore office while in refit)
---
Photos and Documents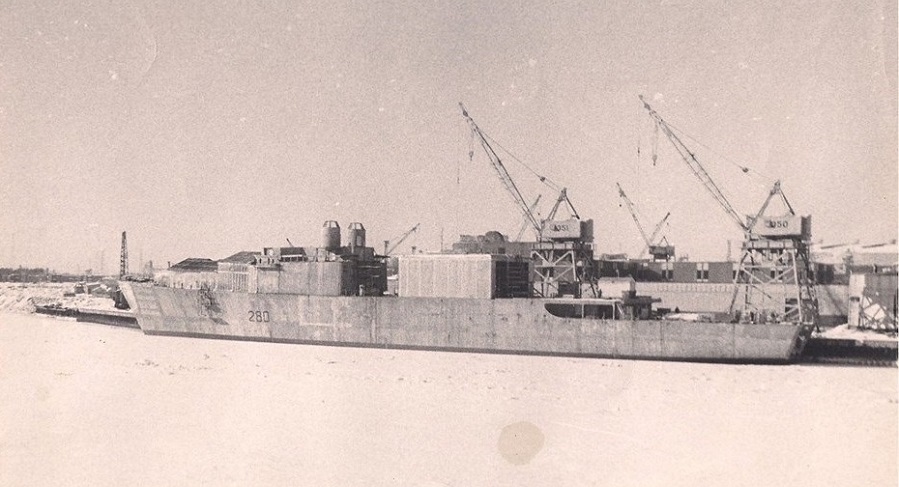 HMCS IROQUOIS under construction at Sorel, Que, 21 Jan 1971
Courtesy of Mike England
---
HMCS IROQUOIS 280 under construction at Marine Industries Ltd., Sorel, Que
DND Photos
---
The launching of HMCS IROQUOIS 280 at Marine Industries Ltd., Sorel, Que. 28 Nov 1970
DND Photos
---
Photos of HMCS IROQUOIS 280 taken at various time frames - pre-Trump
DND Photos
---
Artist's rendition of a 280 at sea

Courtesy of Hugh Muir

Battle board for HMCS IROQUOIS 280

Courtesy of Jarrod David

HMCS IROQUOIS 280 launches a Sea Sparrow missile off Peurto Rico, 1976

Willy Wilson lucky winner of a charity raffle to fly off IROQUOIS early before arrival in Halifax c1978

Courtesy of Brian Lapierre

HMCS IROQUOIS - 22 Oct 1979

Courtesy of Jim Brannen

Splice the Mainbrace - HMCS IROQUOIS 1979

Courtesy Ted Kendall, Communicator

(See RCN Memories for the story behind the photos)

HMCS IROQUOIS 280 - Shock Trials - Sep 1980

Fifteen photos taken during HMCS IROQUOIS' shock trials. Photos were taken at 1/2 second intervals.

© / Courtesy of Michael Sleigh - 1980

Click here to view the photo of the Shock Trials Crew - taken O/C of the shock trials.

HMCS IROQUOIS 280 during Shock Trails - Sep 1980

Click on the above photo to view the full image

Courtesy of Michael Gilbert

Write-up on the rescue of the crew of the Ho Ming 5 by HMCS IROQUOIS 280 on 05 Dec 1983

Four of HMCS IROQUOIS' Crew awarded the Star of Courage

(DM01) The rescue of the crew of Ho Ming 5 by HMCS IROQUOIS - 05 Dec 1983. One of IROQUOIS' zodiacs is at the bottom right just below the stern of the Ho Ming 5 (DM02-DM06) Newspaper articles on the rescue of the Ho Ming 5 by HMCS IROQUOIS on 05 Dec 1983

Article from the SENTINEL magazine on the rescue of the Ho Ming 5's crew by HMCS IROQUOIS

Courtesy of Dennis Morrison

Chief of Defence Staff Commendation to the crew of HMCS IROQUOIS for the Ho Ming 5 rescue

Courtesy of George Damczyk

Admiral Wood presenting PO2 Willy Wilson with a certificate relating to the Ho Ming 5 Rescue in Dec 1983

Courtesy of Brian Lapierre

HMCS IROQUOIS 280 - NATO 1985 entering Den Helder, Holland

Courtesy of Dennis Burton

HMCS IROQUOIS crew members jigging cod at Virgin Rocks, Grand Banks, 1986 on the way home from a four month Standing Naval Force Atlantic deployment

Courtesy of John Newton, Rear-Admiral, RCN

HMCS IROQUOIS' Schedule for 1988

(JL01) IOL preparations on HMCS IROQUOIS 280 (JL02) Deck Department HMCS IROQUOIS with Buffer front and centre (JL03) Deck department HMCS IROQUOIS (JL04) Deck dept. and FX part ship hands prepare HMCS IROQUOIS to be taken in tow by HMCS Charlottetown 339 (JL05) A few crew members of HMCS IROQUOIS (JL06) Deck Department HMCS IROQUOIS 280

(JL07) Deck department HMCS IROQUOIS 280 at Christmas time (JL08) CO and XO of HMCS IROQUOIS 280 on bridge wing JL09) Naval Landing Boarding Party from HMCS IROQUOIS 280 (JL10) "Another nice day at sea" on HMCS IROQUOIS 280 (JL11) Prayers onboard HMCS IROQUOIS 280 (JL12) 27 Feb 2003 - Sea King helicopter crashes on flight deck of HMCS IROQUOIS three days after departing Halifax to become flagship of multi-national Task Force 151 in Persian Gulf region. Two of the four helicopter crewmembers sustained minor injuries in the crash. IROQUOIS forced to return to Halifax

Courtesy of John Le Forte

"Stand Easy", HMCS IROQUOIS 10 Mess Mascott

Sequence of 4 photos showing a depth charge exploding as seen from HMCS IROQUOIS 280 circa 1982-84

Courtesy of Mitch Cormier

(1) Flying fish dinner on HMCS IROQUOIS 280 circa 1982-84 (2) Hangar on HMCS IROQUOIS 280 with two Sea Kings on board circa 1982-84 (3) Banyan on HMCS IROQUOIS 280 circa 1982-84 (4 & 5) Banyan on HMCS IROQUOIS 280 circa 1982-84 (6) Lorn Joudry and Lionel MacEachran. Banyan on HMCS IROQUOIS 280 circa 1982-84 (7) Preparing for TOWEX on HMCS IROQUOIS 280 circa 1982-84 (8) Banyan on HMCS IROQUOIS 280 circa 1982-84. Someone drinking beer through a pipe

(9) Wardroom of HMCS IROQUOIS 280 set for breakfast circa 1982-84 (10) Storm in the Bermuda Triangle. Photo taken from IROQUOIS (11) "That's gotta hurt". Casualty clearing exercise on HMCS IROQUOIS 280 circa 1982-84 (12) "Lionel is okay". Casualty clearing exercise on HMCS IROQUOIS 280 circa 1982-84 (13) Billy Boulet and Lionel MacEachran. 1 Mess settee area HMCS IROQUOIS 280 circa 1982-84 (14) Breakfast being served in the wardroom circa 1982-84 (15) Leading Seaman Danny Nadeau circa 1982-84 (16) Master Seaman Guy Simms circa 1982-84

(17) PO1 Ron Halverson, HMCS IROQUOIS 280 circa 1982-84 (18) (L-R) Guy Simms, Mitch Cormier, Ron Halverson, Jack Budge and Serge Poulin on HMCS IROQUOIS 280 circa 1982-84 (19) Sea Sparrow Missile on HMCS IROQUOIS 280 circa 1982-84 (20) Billy Boulet on the flight deck of HMCS IROQUOIS 280 circa 1982-84 (21) Torpedo tubes on HMCS IROQUOIS 280 circa 1982-84 (22) Zodiac on the quarterdeck of HMCS IROQUOIS 280 circa 1982-84

Courtesy of Mitch Cormier

Mortar well door on HMCS IROQUOIS during EX MARCOT 84

Courtesy of Pierre (Landry) Hébert

Mario Cordeau, Met Tech (aka Weather Witch) on HMCS IROQUOIS 280 - 1987

Courtesy of Mario Cordeau

"Battle Ensign" for HMCS IROQUOIS 280 - this flag was flown at ships events and while conducting a RAS

The sinking of the motor vessel Leader L, March 2000

The following is an excerpt from a write up by By Rear-Admiral John Newton, Commander Joint Task Force Atlantic and Maritime Forces Atlantic 13 Oct 2016

Sailors respect the power of the sea. The relentless motion of a ship saps the energy of even the fittest. Personnel instinctively brace against the repetitive slamming and heavy rolls. The experienced tune their senses to smells, sounds and sensations; uncanny early warning of equipment working under strain. Unnerving vibrations radiate through the hull as rigid steel flexes like plastic; stress that insidiously works away at welds and joints.

Lessons handed down from centuries of seafaring, the shared experiences of a crew, and good leadership soothe anxieties in the most dangerous conditions. Crews tend intently to the idiosyncrasies of machinery systems. Electrical power and propulsion are life. When they fail, the energy of a storm attacks every material weakness possible. Countless hours of diligent attention to equipment maintenance assures that emergency systems will operate in defiance of nature's propensity to overwhelm the less prepared.

The crew of the Leader L had no doubt seen worse. Yet, circumstances vary in every experience. In this storm, hull plating failure started the chain of reactions. Flooding turned the ship's cargo of salt to slurry. Sloshing in the holds created unbearable stresses on the hull. Ruptured hatch covers hastened flooding. There was only a brief interval between realizing that all was lost, and the moment when flooding drove the bow below the surface and power failed.

As we raced to the last known position of the Leader L, we focused on our own safety. Crashing waves had ripped a hatch from our fore deck, flooded the gun turret, destroyed electronics and stove in the steel face of the superstructure. Hours of battling through heavy seas fatigued the crew, but as the position was approached, extra lookouts appeared and boats were readied for launching.

In time, an eerie scene developed ahead. Illuminated by flares from circling planes, a frantic search was underway by helicopters sent forth from our Task Group. Salt water activated lights marked lifesaving gear rapidly dispersing on the windblown sea. The 750-foot-long freighter had disappeared from humanity in the seconds following explosive hull failure. Orderly abandonment was all but impossible.

An object thought to be a lifeboat was spotted dead ahead. Before our speed could be reduced, an ugly spectacle slid past the starboard side. Where we had hoped to discover survivors, we were horrified to see a massive steel hatch cover torn free from the sinking ship. Floating vertically like a giant razor blade, its 20-meter length periodically appeared and disappeared in the passing waves. Then it was gone, into the darkness astern and not long afterward, into the deep. We had missed by mere meters becoming ourselves a casualty in the search and rescue.

Our boats' crews stayed on the water for hours, fighting cold and fatigue while executing some of the most dangerous boat work that I have ever witnessed. Miraculously, 13 members of the Leader L crew were rescued. It was a mere coincidence that found our Task Group only 200 miles distant from the floundering freighter. Sadly, 18 Filipino and Indian crewmembers perished in the violence of the sinking, from drowning and hypothermia.

Article on HMCS IROQUOIS rescuing crew of the stricken Leader L

March 25, 2000. From: Associated Press

HMCS IROQUOIS 280 departing St. John's, Newfoundland - 2010

Photographer: Gary Morgan

HMCS IROQUOIS lit up for Christmas 2013

HMCS IROQUOIS - date unknown

Photo of waterspouts in the Mediterranean. Taken from HMCS IROQUOIS

Courtesy of Stevan Ellis Hulan

The last missile shoot by HMCS IROQUOIS 280. This photos are screen captures from the videos taken of the missile shoot

Courtesy of Robert Cox

The last missile shoot by HMCS IROQUOIS 280. This photos are screen captures from the videos taken of the missile shoot

Courtesy of Robert Cox

The last missile shoot by HMCS IROQUOIS 280. This photos are screen captures from the videos taken of the missile shoot

Courtesy of Robert Cox

The last missile shoot by HMCS IROQUOIS 280. This photos are screen captures from the videos taken of the missile shoot

Courtesy of Robert Cox

The last missile being removed from HMCS IROQUOIS, Oct 2014

Source: Facebook / Photographer: unknown

The End

HMCS IROQUOIS 280 on the morning of 01 May 2015, just prior to her paying-off ceremony in Halifax

The former HMCS IROQUOIS 280 in Halifax 0n 02 May 2015 - one day after being paid off

Courtesy of Barry Gerrard

A little over a year later, on 02 Jun 2016, the former HMCS IROQUOIS 280, with guns and radars removed awaits disposal.

Courtesy of Barry Gerrard

With the Naval Ensign of her sister ship HMCS Athabaskan 282 waving in the breeze, the former HMCS IROQUOIS 280 leaves HMC Dockyard, Halifax under tow from the tug Atlantic Spruce, destined for the breaker's yard in Liverpool, NS. 24 Nov 2016

Photographer / © Justin Corbeil 2016

The former HMCS IROQUOIS 280, southbound in Halifax Harbour, under tow from the tug Atlantic Spruce, on her final voyage - destined for the breaker's yard - 24 Nov 2016

Photographer / © Clarence Hameon 2016

On 25 Nov 2016, her final voyage complete, the former HMCS IROQUOIS 280 is tied up at the breaker's yard in Liverpool, NS alongside her sister ship, the former HMCS Algonquin 283.

Historical note: the last time these two ships were tied up together was at Palma Majorca, Spain, in Oct 1993, for a turnover of duties for OPERATION SHARP GUARD. Algonquin was heading home and IROQUOIS was on her way to the Adriatic.

Photographer / © Josh Naud 2016

The breaking up of the former HMCS IROQUOIS 280 is underway at Liverpool, NS - 24 Aug 2017

The breaking up of the former HMCS IROQUOIS 280 at Liverpool, NS - 23 Sep 2017

The hull is all that remains after being stripped of her gun, bridge and hanger.

Courtesy of Jocelyn Josh Naud
---