In memory of those who have Crossed the Bar
Alexander Duncan Plumb

RCN / C.A.F. (Navy)

Born: 24 Jan 1932, New Glasgow, Nova Scotia

Died: 20 Mar 2022
PLUMB, Alexander Duncan - in his 91st year, passed away peacefully March 20, 2022 at Hastings Manor.
Alex was a decorated military man, born January 24, 1932 in New Glasgow NS. He started his military career in 1956 and spent many years both at sea and in the air. Alex served on Canada's last air craft carrier the Bonaventure before he switched trades and started his flying career in 1968. After retiring from the military Alex spent many years in the commercial air industry before retiring permanently.
Alex was a devoted husband and father. He enjoyed back yard mechanics and spent many hours tinkering in his garage. He also enjoyed golf and traveling with his wife Lillian.
Alex is survived by his son Gordon (Karen) his sisters Margaret Macleod and Charlotte MacDonald of Nova Scotia, his grandchildren Patricia (Troy) Rosborough, Danielle (Len) Devost, Akinna Kronemeyer and Steven (Adele) Kronemeyer and his great grandchildren Emma and Evan Rosborough.
Alex is predeceased by his parents Gordon and Gladys, his wife Lillian (Mcfarlane), his sisters Beverley McClain and Victoria Plumb and his daughter Barbara Kronemeyer.
Alex was an unpretentious and kind man which earned him many enduring friendships and will remain in our memories forever. (H.W. Angus & H.C. MacQuarrie Funeral Homes)
Ships served in: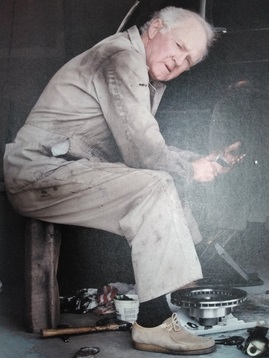 ---