They made the Ultimate Sacrifice
James Bernard Wright, D.S.M.

Able Seaman Anti-Aircraft Rating 3rd Class, V26288, RCNVR

Born: 22 Jan 1922, New Glasgow, Nova Scotia

Died: 14 Feb 1945, Ostend, Belgium

Book of Remembrance
WRIGHT, James Bernard, AB AAIII, V26288, RCNVR killed - 14 Feb 1945, 29TH MTB Flotilla - Son of William Herbert Wright and Beatrice E. Wright, of New Glasgow, Nova Scotia.
James' brother Sydney Edgar Wright also served in the RCNVR during the Second World War.
---
Citation for award of the Distinguished Service Medal:
WRIGHT, James Bernard, Acting Able Seaman, V26288, Distinguished Service Medal (DSM), RCNVR - Awarded as per Canada Gazette of 20 January 1945 and London Gazette of 29 August 1944.
"For good services in landings in Normandy."
---
Ships served in:
RCN BARRACKS HALIFAX (HMCS STADACONA Depot Ship for) - Enlisted 11 Aug 1941
HMCS DRUMMONDVILLE - Served in DRUMMONDVILLE 24 Sep 1942 - 12 May 1943 as an A/AB, RCNVR
ML Q109 - Served in Q109 24 Aug 1943 - 15 Nov 1943 as an A/AB, RCNVR
29th MTB FLOTILLA - Drafted to the 29th MTB Flotilla 14 Apr 1944
MTB466 - Served in MTB 466 during D-Day landings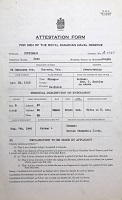 Documents from the Service File of James Wright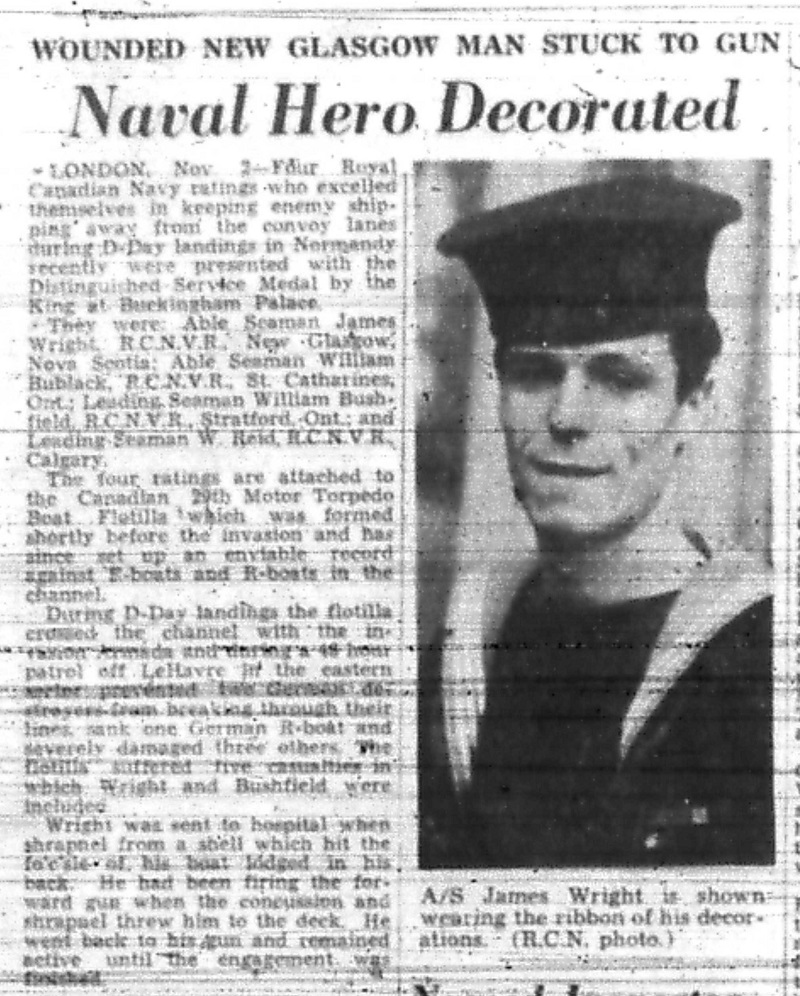 Article from the Halifax Herald, Friday, 03 Nov 1944
---
Second World War Casualty Index