---
HMCS ANNAN K404
River Class Frigate
---
Source: Battle of Atlantic Museum

HMCS ANNAN K404

Source: the UBoat.net
Laid down: 10 Jun 1943

Launched: 29 Dec 1943

Commissioned: 13 Jun 1944

Paid off: 20 Jun 1945

Returned to the RN: 20 Jun 1945

Sold to Royal Danish Navy: 27 Nov 1945

Commissioned: 27 Nov 1945

Paid off:

Fate: Broken up 1963
Built by Hall Russell & Co. Ltd., Aberdeen, Scotland, she was launched on 29 Dec 1943 as HMS ANNAN. Named after a river in Scotland, she was transferred newly built from the RN to the RCN at Aberdeen on 13 Jun 1944 and commissioned as HMCS ANNAN K404. On completion of workups at Tobermory, she joined EG 6, Londonderry, for patrol and escort duties in U.K. waters. On 16 Oct 1944, while on A/S patrol south of the Faeroes, she engaged and sank U 1006, rescuing 46 survivors. During the action, the sub surfaced and opened fire with her deck guns.
The following is a quote from Lawrence Restall, Radar Operator on HMCS NEW WATERFORD. "Sub surfaces and opens fire. Now evening. We fired star shells and 20mm guns with red tracers. Sub used green tracers. Eight men injured on HMCS ANNAN, 46 survivors picked up from sub, many injured including sub c/o. brought to our ship for medical treatment. HMCS ANNAN's Gunnery Officer wounded and lost a kidney; W/T Operator blinded in one eye; Radar Operator wounded in groin."
In Apr 1945, EG 6 was transferred to Halifax, but ANNAN sailed for the U.K. on 20 May 1945 and was handed back to the RN at Sheerness on 20 Jun 1945. In Nov 1945 she was sold to the Dutch Navy and re-named Niels Ebbesen. She was broken up at Odense, Denmark, in 1963.
U-Boats Sunk: U-1006 sunk on 16 Oct 1944 by HMCS ANNAN K404 in position 60-59 N, 04-49 W
---
Photos and Documents Ship's company photos
---
Commanding Officers
A/LCdr Charles Patrick Balfry, RCNR - 13 Jun 1944 - 26 May 1945

---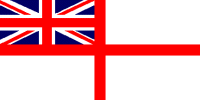 In memory of those who have crossed the bar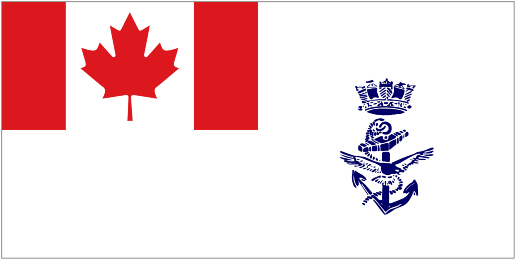 They shall not be forgotten
| | | | | |
| --- | --- | --- | --- | --- |
| | | | | |
| | | | | |
| | | | | |
| | | | | |
| | | | Mascot | Mascot Herbie |
| Mascot | | | | |
---
Former Crew Members
Allen, William McKenzie, Lt, RCNVR - 11 Mar 1943 / 13 Jun 1944

Balfry, Charles Patrick, A/LCdr, RCNR - 11 Mar 1944 / 13 Jun 1944

Belanger, Jean Rosaire Roland, Lt, RCNVR - 06 Feb 1945

Bouilanne, Joseph Ulrie Raoul, Cd (E), RCNR - 13 Jun 1944

Cockrill, Alick Trevor, A/Lt, RCNVR - 11 Mar 1943 / 13 Jun 1944

Fitzgerald, John Desmond Leonard, Surg/Lt, RCNVR - 08 May 1944 / 13 Jun 1944

Fleming, Donald Frederick SLt, RCNVR - 07 May 1945

Givens, William Wallace, SLt, RCNVR - 07 May 1945

Howett, David Mickie, A/Lt, RCNVR - 11 Mar 1943

Maas, Joseph, AB - 1945

Murdoch, Ken, LS - 1945

Porter, Winston Dys, Paym/Lt, RCNVR - Jan 1945

Robinson, Herbert, AB - 1945

Robinson, William G. - 1945

Shanfield, Henry, LS - 1945

Soweerby, John Cornelius, Lt, RCNVR 0 13 Jun 1944
---
Photos and Documents
Five crew members of HMCS ANNAN K404

Garnet Norman Rowntree, Stoker, RCNVR (centre)

From the collection of Garnet Norman Rowntree

Courtesy of Garnett Rowntree

Radio interview with crew members from HMCS ANNAN after the sinking of U-1006

From the collection of Charles Callow

Courtesy of Gord Callow

HMCS ANNAN forward gun crew circa 1945

L-R top row: Robinson, Herbert, AB; Maas, Joseph, AB; Murdock, Ken, LS. Remainder unidentified

Note the ship's mascot on top of the gun.

Jacket patch from HMCS ANNAN K404

From the collection of George Hone

Courtesy of Randy Hone

Newspaper article on the sinking of U-1006 by HMCS ANNAN K404

From the collection of George Hone

Courtesy of Randy Hone

Officers on the bridge of HMCS ANNAN K404

From the collection of George Hone

Courtesy of Randy Hone

Officers on the bridge of HMCS ANNAN K404

"Balcer (left) - officer on deck"

From the collection of George Hone

Courtesy of Randy Hone

Convoy seen from HMCS ANNAN K404

From the collection of George Hone

Courtesy of Randy Hone

Sailors on the fo'c's'le of HMCS ANNAN K404

From the collection of George Hone

Courtesy of Randy Hone

Sailors in front of the Hedgehog on HMCS ANNAN K404

From the collection of George Hone

Courtesy of Randy Hone

Quarter deck and starboard depth charge throwers and rails on HMCS ANNAN K404

From the collection of George Hone

Courtesy of Randy Hone

Quarter deck and port depth charge throwers and rails on HMCS ANNAN K404

From the collection of George Hone

Courtesy of Randy Hone

HMCS ANNAN in rough seas

From the collection of George Hone

Courtesy of Randy Hone

HMCS ANNAN K404, Faroe Islands

From the collection of George Hone

Courtesy of Randy Hone

Four sailors on HMCS ANNAN K404 dressed for foul weather

From the collection of George Hone

Courtesy of Randy Hone

Sailors on the carley floats on HMCS ANNAN K404

George Hone with the arm over his left shoulder

From the collection of George Hone

Courtesy of Randy Hone

George Hone on HMCS ANNAN K404

From the collection of George Hone

Courtesy of Randy Hone

George Hone with shipmates

From the collection of George Hone

Courtesy of Randy Hone

George Hone with HMCS ANNAN's mascot

From the collection of George Hone

Courtesy of Randy Hone

George Hone on HMCS ANNAN K404

From the collection of George Hone

Courtesy of Randy Hone

George Hone, with his parents, home on leave

From the collection of George Hone

Courtesy of Randy Hone

Unknown officers on HMCS ANNAN K404

From the collection of George Hone

Courtesy of Randy Hone

Unknown sailor on HMCS ANNAN K404

From the collection of George Hone

Courtesy of Randy Hone

HMCS ANNAN K404

Imperial War Museum photo FL 624

Officers on the bridge of HMCS ANNAN K404

Howitt (background), Salsbury (foreground)

From the collection of George Hone

Courtesy of Randy Hone

John Stronski on watch on HMCS ANNAN K404

From the collection of George Hone

Courtesy of Randy Hone

HMCS ANNAN K404

From the collection of George Hone

Courtesy of Randy Hone

LCdr Charles Patrick Balfry, DSC, Commanding Officer, HMCS ANNAN K404

From the collection of George Hone

Courtesy of Randy Hone

HMCS ANNAN K404 rescuing survivors from a merchant ship

From the collection of George Hone

Courtesy of Randy Hone

HMCS ANNAN K404 rescuing survivors from a merchant ship

From the collection of George Hone

Courtesy of Randy Hone

Tel Pringle, lost an eye during the battle between HMCS ANNAN K404 and U-1006

From the collection of George Hone

Courtesy of Randy Hone

Unknown sub astern of HMCS ANNAN K404

From the collection of George Hone

Courtesy of Randy Hone

Sunderland flying boat

From the collection of George Hone

Courtesy of Randy Hone

Survivors in motorboat

From the collection of George Hone

Courtesy of Randy Hone

Merchant ship Whitticker, bridge blown over funnel by mine

From the collection of George Hone

Courtesy of Randy Hone

AB Ken Stewart with HMCS ANNAN's mascot Herbie

"No mascot could be more colorful than that of HMCS ANNAN. Their pride and joy is a nine months old ring-tailed monkey that one of the crew, Able Seaman Ken Stewart of Winnipeg bought from a merchant in Liverpool, England. Herbie took to sea like a veteran, and after five months sea time hasn't ever been seasick. He smokes, drinks, and is very partial to tickling, to which he screeches his protestations."

Crow's Nest newspaper - Aug 1945
---
(JR43) Blood Donors Praised By Injured On "Annan". Listed in the article - LCdr C.P. Balfry, RCNR, CO (HMCS ANNAN); Surg-Lt J.D.L. Fitzgerald, RCNVR (HMCS ANNAN); Surg-Lt R.M. MacDonald, RCNVR (HMCS LOCH ACHANALT); Lt David M. Howitt, RCNVR (wounded HMCS ANNAN); Sick Bay Petty Officer W.E. 'Jock' Baxter (HMCS ANNAN) - dated 04 Apr 1945
(JR44) Port Arthur Man on "Annan". Listed in Article - Surg-Lt Robert M. MacDonald, RCNVR (HMCS ANNAN) and Sick Bay Petty Officer W.E. J. Baxter (HMCS ANNAN) of Port Arthur, ON - dated 04 Apr 1945
(JR45) Canadian Frigate Annan Wins Battle With U-Boat - Listed in the article: Awarded DSC: LCdr Charles Patrick Balfry, CO; Lt David M. Howitt, Gunnery Officer. Awarded DSM: CPO Douglas William Barket; LS James Wilson McLeod MacKenzie; AB Daniel George Stone. Awarded: M.I.D.: Lt John Harper Corbet; PO George Arnold Wesbrook; ERA Cyril Libeau - dated 08 Apr 1945
From the collection of John A. Rickard, AB, RCNVR
Courtesy of John H. Rickard
---