---
HMCS COPPER CLIFF K495
Castle Class Corvette
---
Laid down: 29 Jun 1943

Launched: 24 Feb 1944

Transferred to RCN: 25 Jul 1944

Commissioned: 25 Jul 1944

Paid off: 21 Nov 1945

Fate: Sold to Chinese interests. Final disposition unknown.
Built at Blyth, UK, she was laid down as HMS Hever Castle K521. After completion she was transferred to the RCN and commissioned at Blyth, U.K., on 25 Jul 1944, as HMCS Copper Cliff K495. After working up at Tobermory in August she was assigned to EG C-6 but in fact joined EG C-7 then forming at Londonderry, in Oct 1944 and was thereafter continuously employed as an ocean escort. Copper Cliff left Londonderry for her final westward crossing early in Jun 1945, and later that month sailed from Halifax for Esquimalt. There, on 21 Nov 1945, she was paid off into reserve. In 1946 she became the Chinese-flag merchant ship Ta Lung, soon afterward renamed Wan Lee, and was taken over by the Chinese Communist government in 1949.
---
Photos and Documents Ship's company photos Convoys escorted during WW2
Greater Sudbury and the RCN - HMCS COPPER CLIFF and HMCS SUDBURY
---
Commanding Officers
LCdr Frank Goddard Hutchings, RCNR - 25 Jul 1944 - 03 Dec 1944

A/LCdr F.W. Bogardus, RCNVR - 04 Dec 1944 - 11 Jan 1945

LCdr Frank Goddard Hutchings, RCNR - 12 Jan 1945 - 25 Jul 1945

Lt W.M. Combe, RCNR - 20 Aug 1945 - 20 Sep 1945
---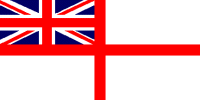 In memory of those who have crossed the bar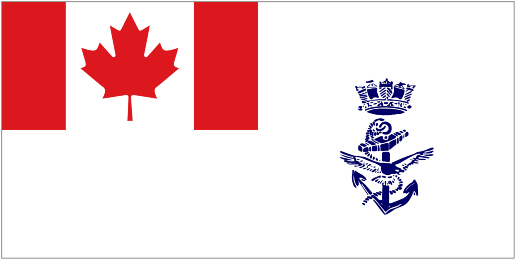 They shall not be forgotten
---
Former Crew Members
Alston, Cal

Bruce-Robertson, Alan, Lt, RCNVR - 06 Apr 1945

Campbell, Vernon Angus, Slt, RCNVR - 1945

Carey, William J. (Bill)

Corywell, John Warren, Lt, RCNVR - 06 Apr 1945

Day, Donald

Gordon, Arnold

Harrison, James Cochrane, Lt, RCNVR - 19 Apr 1944 / 25 Jul 1944

Hudson, Kenneth Ernest

Larocque, Paul Joseph

Manning, Henry William Barry, Lt, RCNVR - 19 Apr 1944 / 25 Jul 1944

Payne, Robert, CPO

Reid, Harold

Ritchie, Arthur Dudley, Lt, RCNVR - 19 Apr 1944 / 25 Jul 1944

Sheppart, Howard Douglas, Slt, RCNVR - 26 Feb 1945

Stevens, Allan Wilday, Lt, RCNVR - 19 Apr 1944
---
Photos and Documents
A Squid, fired from HMCS Copper Cliff, explodes.

Source: WarMuseum.ca George Metcalf Archival Collection CWM 19900279-001 4

Grant Greenaway (right) on HMCS Copper Cliff K495 with shipmate

From the collection of Grant Greenaway

Courtesy of Gail Young

Grant Greenaway (right) in the Owl Bar in San Diego 1945

From the collection of Grant Greenaway

Courtesy of Gail Young

HMCS Copper Cliff alongside HMCS Merrittonia at sea

From the wartime photo collection of Raymond Burton.

This photo is not for reproduction, distribution or sale.

Copyright Elizabeth Wagner

(PL04) L-R: unknown, PO Tom Carter, unknown, PO Tom Elstone

(PL06) John W. Hughes

Photo album of Paul Larocque from when he served in HMCS Copper Cliff K495

From the collection of Paul Larocque

Courtesy of Aimee Rusaw

(1) HMCS Copper Cliff (2) HMCS Copper Cliff Christmas card (3) HMCS Loch Alvie K428 approaches HMCS Copper Cliff (4) HMCS Lanark K669 pulling away from HMCS Copper Cliff (5) Troopship Queen Mary (6) Royal Navy sub HMS Otway N51 (7) Royal Navy sub N27 in the slips (8) Unknown trawler (9) Merchant Aircraft Carrier - MAC

(10) RCN Fairmile ML Q064 (11) Flower class corvette following astern of HMCS Copper Cliff through an ice field (12) unknown ship (13 & 14) HMCS Lanark K669 (15) unkown ship (16) HMCS Copper Cliff conducting stern fueling from an oiler in convoy (17) North Atlantic convoy (18) a sunrise or sunset at sea

(24) Sailors from HMCS Copper Cliff ashore - location unknown (25) HMCS Sussexvale alongside the jetty (26) Quarterdeck of HMCS Copper Cliff with convoy in background (27) Mast of HMCS Copper Cliff

(29) Depth charge thrower on HMCS Copper Cliff (30) Starboard bridge wing on HMCS Copper Cliff (34 - 35) Sailor on watch at AA gun on HMCS Copper Cliff

(40-43) sailors in a seaman's mess on HMCS Copper Cliff (40) John Wray, behind and to the left of the sailor resting his head on his hand (44) Sailors on quarterdeck of HMCS Copper Cliff. HMCS Port Colborne alongside (45) Time of a haircut on the quarterdeck

(46 & 47) sailors on the quarter deck of HMCS Copper Cliff (48) Depth charge exploding astern of HMCS Copper Cliff (51) Sailors working on a torpedo. It is not known what ship as Copper Cliff did not have torpedo tubes (52) Squid launder on HMCS Copper Cliff

(57) Sailor posing by starboard depth charge thrower on HMCS Copper Cliff (58) Sailor painting ship on HMCS Copper Cliff (59) John W. Hughes working on starboard depth charge thrower on HMCS Copper Cliff (60) Wheelhouse on HMCS Copper Cliff (62) Fo'c's'le of HMCS Copper Cliff see from the crow's nest (63) HMCS Copper Cliff

(64) Looking after from the crow's nest on HMCS Copper Cliff (65 - 68) Sailor on HMCS Copper Cliff enjoying a bit of solitude (71 & 72) Launching of HMCS Copper Cliff's sea boat

(73-80) Launching of HMCS Copper Cliff's sea boat

(81 - 85) Smoke from burring tanker (85) HMCS Copper Cliff steaming towards burning tanker

Photos of, on and from HMCS Copper Cliff, from the collection of William (Bill) Carey while he served in HMCS Copper Cliff K495

None of the sailors in these photos are identified. If you are able to identify any of them, please send an EMAIL to the webmaster.


Courtesy of William (Bill) Carey via his nephew Jeff Tripp

HMCS Copper Cliff K495

From the collection of Nick Vukson

Courtesy of John Vukson

Note: This photo appears to be taken about the same time as photo #63 in the collection from William Carey

HMCS Copper Cliff K495

From the collection of Nick Vukson

Courtesy of John Vukson
---
Convoys escorted during WW2
| | | | | |
| --- | --- | --- | --- | --- |
| Convoy Desig. | Convoy Departs from | Arrives at | Join as escort | Depart Convoy |
| ON.258 | Southend (06 Oct 1944) | New York City (24 Oct 1944) | 08 Oct 1944 | 17 Oct 1944 |
| HX.315 | New York City (20 Oct 1944) | Liverpool (03 Nov 1944) | 26 Oct 1944 | 03 Nov 1944 |
| ON.266 | Southend (12 Nov 1944) | New York City (03 Dec 1944) | 15 Nov 1944 | 26 Nov 1944 |
| SC.162 | Halifax (02 Dec 1944) | Liverpool (17 Dec 1944) | 06 Dec 1944 | 16 Dec 1944 |
| ONS.39 | Liverpool (28 Dec 1944) | Halifax (13 Jan 1945) | 29 Dec 1945 | 09 Jan 1945 |
| HX.332 | New York City (13 Jan 1945) | Liverpool (28 Jan 1945) | 18 Jan 1945 | 28 Jan 1945 |
| ON.283 | Southend (05 Feb 1945) | New York City (27 Feb 1945) | 07 Feb 1945 | 21 Feb 1945 |
| HX.340 | New York City (23 Feb 1945) | Liverpool (10 Mar 1945) | 28 Feb 1945 | 10 Mar 1945 |
| OS.117 / KMS.91 | Downs (17 Mar 1945) | Gibraltar (26 Mar 1945) | 18 Mar 1945 | 21 Mar 1945 |
| ON.251 | Southend (17 Mar 1945) | New York City (06 Apr 1945) | 22 Mar 1945 | 30 Mar 1945 |
| HX.348 | New York City (03 Apr 1945) | Liverpool (23 Apr 1945) | 08 Apr 1945 | 20 Apr 1945 |
| ON.299 | Southend (26 Apr1945) | New York City (13 May 1945) | 28 Apr 1945 | 07 May 1945 |
| HX.356 | New York City (13 May 1945) | Liverpool (26 May 1945) | 17 May 1945 | 26 May 1945 |
---