---
HMCS EDMUNSTON K106
Flower Class Corvette
---
Commissioned at Esquimalt on 21 Oct 1941, EDMUNSTON was assigned after workups to Esquimalt Force. On 20 Jun 1942, she rescued 31 crew members of SS Fort Camosun, disabled by a torpedo from the Japanese submarine I-25 off the coast of Washington. She left Esquimalt for the Atlantic on 13 Sep 1942, arriving at Halifax on 13 Oct 1942, and was assigned to WLEF. On 04 Jan 1943, she commenced a five-month refit at Halifax, including fo'c's'le extension, carried out workups at Pictou, then joined EG 5 at St. John's. For the next ten months she was employed in support of North Atlantic, Gibraltar, and Sierra Leone convoys. She underwent a refit at Liverpool, N.S., from May to Jul 1944, worked up in Bermuda in Aug 1944 and, in Oct 1944, joined the newly formed EG C-8. She served the remainder of the war as an ocean escort, leaving Londonderry on 11 May 1945 with HMCS LEASIDE K492 and HMCS POUNDMAKER K675, for the last time as escort for convoy ONS.50. She was paid off at Sorel on 16 Jun 1945 and sold for mercantile use, entering service in 1948 as Amapala, last noted under Liberian flag in Lloyd's list for 1961-62.
---
---
Commanding Officers
---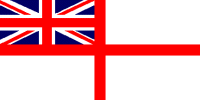 In memory of those who have crossed the bar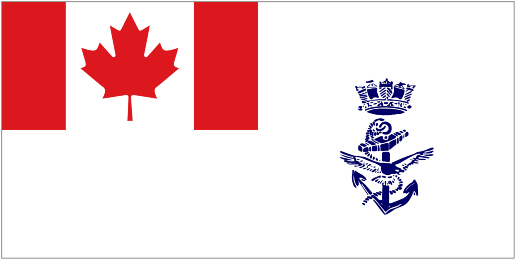 They shall not be forgotten
---
Former Crew Members
---
Photos and Documents
---
(DN77-DN79) Unknown sailors on HMCS EDMUNSTON (DN80) HMCS EDMUNSTON'S funnel badge (DN81) HMCS EDMUNSTON ship's mascot, Jiffy, sitting on an unknown sailor
(DN82) Doug Newman, age 23, on HMCS EDMUNSTON (DN83) Brook, Kit, POfr?? and ship's mascot Jiffy on HMCS EDMUNSTON (DN85) Doug Newman with mascot Jiffy on HMCS EDMUNSTON (DN86) Doug Newman with ship's mascot Jiffy on HMCS EDMUNSTON (12) Ship's mascot Jiffy in an engine room air vent on HMCS EDMUNSTON
(DN87) Doug Newman on HMCS EDMUNSTON (DN88) Waves crashing over (believed to be) HMCS EDMUNSTON (DN89) USN Blimp off New York (DN90) Looking down gun (rifle) barrel at depth charge throw on HMCS EDMUNSTON (DN91) Corvettes in line ahead
(DN92-DN96) HMCS EDMUNSTON at St. John's, Newfoundland, iced up after a winter trip
(DN97-DN98) HMCS EDMUNSTON'S upper decks awash in heavy seas (DN99) HMCS EDMUNSTON alongside allied submarine at St. John's, Newfoundland
From the collection of Harry Douglas (Doug) Newman, PO.HSD, RCNVR
Courtesy of Brian Newman
---
(RM48-RM58) The rescue of the crew of the Fort Camosun on 20 Jun 1942. The Fort Camosun had been torpedoed by the Japanese sub I25 off the coast of Washington state.
(RM59-RM61) Unidentified corvettes (RM62-RM63) Unidentified allied sub
(RM64-RM68) Unknown sailors on HMCS EDMUNSTON
(RM69) Robert Miller on HMCS EDMUNSTON (RM70-RM72) Unknown sailors on HMCS EDMUNSTON
(RM73-RM76) boat crew rowing to/from a seaplane while another circles overhead
(RM77-RM79) HMS WARSPITE, a Queen Elizabeth class battleship, appears out of the fog.
From the collection of Robert Neil (Bob) Miller, RCNVR
Courtesy of Neil Miller
---
HOME PAGE
SHIP INDEX
CONTACT