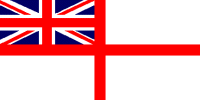 For Posterity's Sake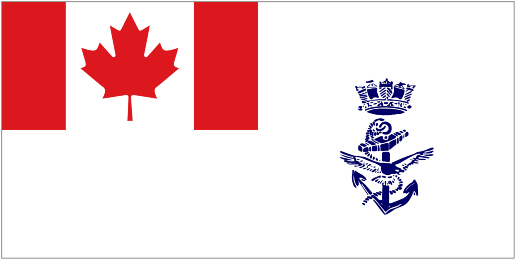 A Royal Canadian Navy Historical Project
Obituaries for those who served in the
Royal Canadian Navy and Canadian Armed Forces (Navy)
AuCOIN, John Sylvester - 64, Terre Noire, Inverness Co., died July 14, 1997, at home. Born at Margaree Harbour, he was a son of Marie H. (LeBlanc) AuCoin, Chéticamp, and the late George T. AuCoin. He was a member of St. Michael's Church, Margaree. He served in the Royal Canadian Navy from 1950-1955 as an electrician. He served at Naden, Esquimalt, B.C.; Cornwallis; Stadacona and Shearwater, and on board the Navy ships, HMCS Magnificent, HMCS Quebec and in 1951 on HMCS Huron in Korea. He was an insurance agent for 21 years with Confederation Life Insurance. He had recently retired from (BIO) Fisheries and Oceans as an engineer. He was a member of Royal Canadian Legion, Branch 32, Chéticamp; Cape Breton Naval Veterans Association, and Korean Veterans Association, Cape Breton Unit. Surviving are daughters, Louise (Mrs. Wayne Thomas), Carol Anne (Mrs. John Thompson), Gisele (Mrs. Julian Kyne), Calgary, Alta.; Denise (Mrs. Ken Marr), Timberlea, Halifax Co.; brothers, George, Point Cross; Jerome (Jerry), St. Joseph du Moine; Wilfred, Edmonton, Alta.; Arthur, Barriere, B.C.; Theodore (Teddy), Waltham, Mass.; sisters, Nora (Mrs. Patrick Considine), Eastern Passage; Sister Anne, Sisters of St. Martha, Inverness; Harriet (Mrs. Joseph AuCoin), Chéticamp; five grandchildren. Visitation 2-4, 7-9 p.m. Thursday in Chéticamp Funeral Home. Funeral 2 p.m. Friday in St. Michael's Roman Catholic Church, Margaree, Rev. Martin MacDougall officiating. Burial in St. Michael's Cemetery, Margaree. Donations to Sacred Heart Hospital Charitable Foundation.

BAK, Boley Hubert, LCdr, CD - 97, passed away peacefully in Camphill Veterans Memorial Building, QEII on Monday, May 28, 2012. Born February 6, 1915 in Swift Current, Saskatchewan to John and Veronica (Dombroski) Bak. Boley was a WWII Veteran whose 30 year career began in 1935 as a Probationary SBA in HMCS Naden, Victoria retiring in 1965 as Lt. Cmdr (MAd) at the Canadian Forces Hospital Stadacona. He studied at the Royal Naval Hospital Haslar, Gosport, England and trained as SBA in HMS Victory in Portsmouth, England. He served on HMCS Skeena, HMCS St. Laurant as well as HMCS Fraser on wartime convoy duty in the North Atlantic. He was posted to HMCS Stadacona, HMCS Protector, Sydney and HMCS Avalon in Newfoundland. After the war, he was posted to HMCS Shearwater, HMCS Cornwallis, HMCS Naden, HMCS Magnificent and HMCS Stadacona. After his retirement from the armed forces, he continued his career with the Children's Hospital and then the IWK as director of hospital services retiring in July, 1981. Boley was foremost a family man, enjoying Sunday dinners and family trips. Always a gentleman, his integrity, strength and dignity were evident in everything he did. His greatest gift was a genuine love and support he gave to his family and friends. Boley loved to dance and play cards, especially crib and bridge. He also looked forward to his annual duck hunting trip out west with his brother Jim. Upon retiring and wintering in Florida, he discovered his love of golf at the age of 70. Boley has been a faithful parishioner at St. Agnes and St. Pius X churches. He is a member of the Nova Scotia Naval Officers Association. He will be sadly missed by his daughters, Sharon and Veronica (Peter) Arany, his only grandson, Stephen, Halifax; special friend, Nora Brown; sisters in law, Doris Gourley, Halifax, Judy Bak, Swift Current, Saskatchewan as well as a nephew and several nieces. He was predeceased by his first wife, Mary Margaret (Power) Bak of 37 years; second wife Agnes (Leggatt) (Everett) Bak of 19 years; his younger brother, James. Visitation will be held 2-4, 6:30-8:30 pm, Thursday May 31, 2012 at Atlantic Funeral Home, 6552 Bayers Road, Halifax. Funeral Mass will be celebrated 10 am Friday June 1, 2012 at St. Agnes RC Church (corner of Mumford and Chebucto Rd) with Father John Williams officiating. A reception will follow in the parish hall. In lieu of flowers, donations in memory may be made to the IWK, The QEII Foundation, Camp Hill Veterans' Memorial Garden or charity of choice. The family wishes to express their sincere thanks for the support and care given to him by his many home care ladies. We would also like to express our sincere gratitude to the Doctors, nursing staff, recreational staff, dining room hostesses of Camp Hill Veterans' Memorial Building 4West for their generous and loving care providing Dad with a quality of life in his last year.

HMCS MAGNIFICENT - Drafted to Magnificent 25 Jun 1949 as Cd/Wdm, RCN

BONOYER, Roger Agenor, V50871, Cook, RCNVR / 40964, Cook, RCN / O-7525, LCdr, RCN - Served 1941 to 1972 - Born in Guelph, Ont. Nov 15, 1922, passed away Jan 18, 2007. Pre-deceased by his parents George and Blanche Bonoyer, brother Ray and sister Doris. Roger is sadly missed by Joan, his loving wife and companion of 60 years, step daughter Wendy Mackay (Bill), step grandson Nathan Mackay (Dawn) and step great grandchildren Kelsey, Ben and Pandy, many nieces and nephews, cousins Rita and Pauline of Quebec. Roger joined RCNVR and spent wartime service on HMCS Cape Breton. He was particularly proud of his Russia Medal, earned during his trips in the North Atlantic to Murmansk. Joining the RCN in 1945, he served on HMCS Ontario, Antigonish, Magnificent, Athabaskan, and Crescent and at CFHQ Ottawa. After 32 years of dedication and devotion his service ended at Maritime Command-retiring in 1972. Roger enjoyed a second career in real estate in Calgary, Alberta, retiring to Victoria in 1986, to play golf with life long friend Les Adkin. His fun times were spent raising German Shepherds and miniature Pinschers. He had a life long love affair with the automobile and never tired of washing his car. Special thanks to Doctors and staff of Royal Jubilee (Respiratory and Heart Units), Victoria General especially Dr. Bill Martin, Saanich Peninsula Hospital, to Dr. James Forster and staff for their devoted care for many years and to the BC Ambulance Service for prompt and efficient care. Roger's sense of humour remained with him to the end which he spent at the Sidney Care Home. Thanks for the kindness and compassion given to Roger and Joan during his brief stay. At Roger's request there will be no service. A family memorial will be held in the Spring. Donations may be made in his name to Heart, Stroke and Lung Foundation, Epilepsy, Diabetes or BC Cancer Foundation

HMCS CAPE BRETON, HMCS MAGNIFICENT, HMCS ONTARIO, HMCS CRESCENT, HMCS ATHABASKAN, HMCS ANTIGONISH

BOWDITCH, William (Bill) Watson, LCdr (22 Aug 1918 - 13 Aug 2010) - Beloved husband of the late Ann Bowditch passed away peacefully at Luther Court in Victoria, BC. He is survived by his children Regina (Gordon), Bill, and Birdena (Don), his grandchildren Robert (Tara), Richard (Nadine), Jennifer (James), Sarah (Darian) and Tanis (Halsey), and his greatgrandchildren Miranda, Will, William, Jevin, Rosalind, Alexandra, Meghan and Wyatt. Born on 22 August 1918 in a small cottage on Lampson St in Victoria, BC, Bill was to spend his first 17 years growing up in that city. In 1936 he joined the RCN as a Boy Seaman and started out on what would be a highly decorated and successful career that spanned some 33 years. During WWII he served in the North Atlantic on the HMCS Ottawa and the HMCS Niagara. In the Pacific he served on the HMCS Uganda. During the Korean conflict he served on the HMCS Athabaskan. In peacetime he served on the HMCS Fraser, HMCS Cayuga, HMCS Ontario, HMCS Magnificent and the HMCS Wallaceburg. Ashore Command positions included Commanding Officer HMCS Quadra and Commanding Officer Reserve Training Pacific. Following his military career he retired in Victoria, BC and he worked for nearly 14 years at the security section of the University of Victoria. Bill was known as a caring, generous man who was devoted to his family. His life long love of boats and the sea meant that normally there was either a boat under construction in the garage or a boat ready to go in the driveway. Most members of the extended family have great stories to tell of early morning fishing expeditions in either the Brentwood Bay, Sooke area or the Alberni Inlet. Over the years the best of the fish stories included many catch limits for all aboard and at least one certified Tyee Salmon from the Alberni Inlet. To the grandchildren Papa/Gramps was always there to lend a hand or to provide support and encouragement. For everyone he always acknowledged those special days like birthdays or anniversaries. The family would like to express their heartfelt thanks to the staff at Luther Court who provided the loving care to Bill during the two years he was a resident there. A Memorial service will be held at the Sands Colwood Chapel, 317 Goldstream Ave at 2:00 pm Thursday, 19 August 2010.

HMCS UGANDA - Appointed to Uganda on 05 Jun 1944 as Gnr, RCN, Stand by

HMCS CAYUGA - Appointed to Cayuga 31 Jul 1948 as Cd/Gnr, RCN

BROWN, Norman Leslie - 88, Bridgewater, passed away peacefully on Sunday, July 31, 2011, following a brief illness, with his family by his side. Born August 1, 1922, in Pittsfield, Mass., he was the eldest son of the late Norman B. and Edna (Price) Brown. Upon graduating from Glebe Collegiate in 1941, he enrolled at Toronto University to study Mechanical Engineering. While as a student, he volunteered for the Royal Canadian Navy in 1943, serving on a mine sweeper during the Second World War. Upon his graduation in 1946, he joined the navy as an officer, serving his country for twenty years. During this time, he participated in duties on board the HMCS Warrior, HMCS Magnificent, and the HMCS Labrador. As well, Les served at Naval Command in Halifax, Ottawa, and Shearwater. When he retired from the navy in 1967, he took up his second career at the Lunenburg Regional Vocational School in Bridgewater, NS where he served as principal for twenty years. He was active in the Lions Club, the Kiwanis Club and the Bluenose Golden "K" Kiwanis Club in Bridgewater. He was also a member of the Naval Officers' Association of Canada where he contributed to the restoration of the HMCS Sackville. Les had many varied interests and hobbies including amateur astronomy, model railroading and naval history. He was an avid curler and was a member of the Bridgewater Curling Club for many years. Until his passing, he always looked forward to playing in the morning senior curling league with his friends. He also enjoyed a round of golf during the summer. He was also an avid car enthusiast and always enjoyed taking drives around the province with his beloved wife Shirley. Les is survived by his wife of 62 years, Shirley (Montgomery), daughters, Heather Sayeau (Halifax), Moira (Bernie) Bolivar (Branch LaHave), son James (Bridgewater), grandchildren Jill (Karl) Warme (Bedford), Jeffery (Amanda Oickle) Bolivar (Bridgewater), Sarah Bolivar (Halifax), and Nicholas Brown (Bridgewater). He is also survived by three great-grandchildren, two nieces and a nephew. He is predeceased by a brother, Welly and son Norman in infancy. No visitation by request. Cremation has taken place under the direction of Sweeny's Funeral Home, Bridgewater, NS. A memorial service will be held at the Holy Trinity Anglican Church, Bridgewater on Thursday, August 4th at 11:00 am Lay Minister Vern Mossman officiating, with a reception to follow at the church hall. Family flowers by request only. In lieu of flowers donations may be made to the charity of choice. Special thanks go to the doctors and nursing staff of the South Shore Regional Hospital for their wonderful care and support over the last few months. As well thanks go to the workers of Lunenburg County Home Support Services and Care Choices for their support.

HMCS WARRIOR - Appointed to Warrior 25 Jul 1946 as A/SLt (E), RCN

BUCHNER, Dalton Mack Born November 1, 1928, in Houghton Township, passed away July 9, 2005, in Windsor at 76 years of age. Loving husband of 48 years to Joan (nee Hewitt). Beloved father of Dale Buchner, Greg Buchner (Dawn). Cherished grandfather of Bradley, Colton, Marshall, and Leigh. Dear son of the late Ernest and Verna Buchner. Dearest brother of Lyle of Tillsonburg, Mark Buchner (Betty) of Cranbrook B.C., Doug Buchner (Kay) of Amherstburg, Roger Buchner of London, Jack Buchner (Phyllis) of Houghton Twp., and the late Paul Buchner, Maxine Crocker (Bob). Brother-in-law of Gladys Hewitt of Mt. Elgin, Ken Coleman (Pat) of Tillsonburg, Elsie Coleman of Eden, Janice Buchner of Corinth, and the late Art Hewitt, Nina Buchner. Also survived by several nieces and nephews. Dalton retired at the age of 70 after a successful Real Estate Career as Owner/Broker of Paragon Real Estate Ltd. He was also a veteran of the Royal Canadian Navy serving on the HMCS Magnificent in the early 1950's. If you so desire, donations to the ICU at Hotel Dieu Grace Hospital would be appreciated by the family. Visiting Monday 3-5p.m. and 7-9p.m. Veteran's service will be held Monday 7:45pm under the auspice of Windsor Veteran's Memorial Service. Funeral Tuesday 11a.m. at Families First Funeral Home & Tribute Centre (969-5841), 3260 Dougall Ave.

CANNING, Kevin Michael - (29 Nov 1929 - 28 Feb 2012) 82, of Bedford, a resident of The Berkeley, Kevin passed over into the arms of our Heavenly Father peacefully surrounded by his loving family at the QEII on February 28, 2012. Born in Corner Brook, NL to the late John and Annie (Pecoe) Canning, he was the last surviving member of his family. Kevin served in the RCN on the HMCS Magnificent, Quebec and in Korea on the Haida. In 1952, Kevin participated with the RCN Honour Guard at Queen Elizabeth II's Coronation in London. He retired from the RCN to work as Chief Marine Engineer for DND for 35 years. He was the last serving Chief Engineer on the HMCS Sackville. Kevin had an engaging personality, warm smile, quick wit and together with his sparkling blue eyes, was quite charming. He played in his earlier years and was a loyal hockey fan all his life and was an active member of the Newfoundland Club. He is survived by his daughters Donna and Sandra (Alfred Jennings) and by his grandchildren Colin and Stephanie Oickle, Kaylee, Shaelyn (David Howard) and Kyle Balcom; great-grandson Noah, Stephen Oickle and by numerous nieces and nephews. He was predeceased by his beloved wife Sarah Margaret and sisters Mary Lasaga, Elizabeth Noseworthy and brother John, all of Corner Brook, NL. Our sincere appreciation and thanks to the doctors and nurses on 7.4 and IMCU units who provided attentive care, support and kindness to Kevin and his family. There will be no visitation. Service to take place at J.A. Snow Funeral Home, 339 Lacewood Dr., Halifax (902) 455-0531 on Saturday, March 3rd at 1:30pm. Family flowers only. Donations in Kevin's memory may be made to the QEII Foundation.

CLARK, Howard Victor, LCdr, RCN (1924-2004) - Peacefully, after a long illness, at Central Park Lodge (Glenwarren) on the evening of April 29th surrounded by his family. He will be dearly missed by Veryan, his wife of 52 years, by his daughters Susan and Stephanie, brother Noel (Sault Ste. Marie, Michigan), and sister Miriam (Markham, Ontario) and by his many nieces and nephews. Born in Calcutta, India, on February the 10th 1924, Howard was schooled in Darjeeling and later in Stratford, Ontario. He joined the Royal Canadian Air Force in January 1943 and was transferred to the Royal Naval Volunteer Reserve as a pilot at the end of the European war (June, 1945). He flew Tiger Moths, Harvards, Walruses, Swordfishes, Anson 1s and 2s and 5s, Fireflys, Cessna Cranes, Oxfords and the Piper Cub. He served in HMCS Warrior and HMCS Magnificent with 825 Squadron and 826 Squadron in the Royal Naval Air Service (1946); and in HMCS Ontario (1950) and did two tours of duty to Korea in HMCS Sioux (1950-51 and 1951-52). He married Veryan in 1952 and did the "JOLT" course in Halifax immediately thereafter. In December 1953, he was made a Lt. Cmdr in the Royal Canadian Navy, and served at Royal Roads (Canadian Services College) as Executive Officer of cadets from 1954. He took command of Jonquire in 1959, then in 1962 moved with his family to Washington DC where he joined the Canadian Joint Staff. In 1965, he was posted to Ottawa to the Canadian Forces Headquarters. His last appointment was in Esquimalt in the Dockyard (Canadian Forces Base), 1967. He retired in 1969 and worked at Dominion Securities as a broker and moved on to Pemberton Holmes as a mortgage officer. Howard was a enthusiastic golfer and a supporter of the Symphony. He will be remembered as a devoted father and husband, and as a kind and honest member of our community. Our deepest gratitude to the staff of Central Park Lodge (Glenwarren) for their wonderful care over the past five years and to the staff at Parkwood in the years previous. A service will be held at Christ Church Cathedral, Thursday, May 6th at 2pm; reception following at the Union Club (Humboldt Street) after 3pm. No flowers by request, donations may be made to the Victoria Parkinson's Association, 813 Darwin Ave., Victoria, BC V8X 2X7.

HMS SEABORNE

HMS MACAW

HMCS JONQUIERE - 8th Commanding Officer

CLIFFORD, Brian Edgar Victor 1924 - 2010 Passed away peacefully with his family by his side November 2, 2010 following a short illness at Fairview Manor at the age of 86. Predeceased by his parents, Frank and Violet Clifford, brother Anthony, of England, and first wife and mother of his children, Nancy (Lee). Brian is survived by his loving wife and best friend, Daisy Pauline Reed (Smith). Remembered with love and pride by his seven children and their families; Margaret McGregor (Keith - deceased), Michael (Lori Hodgins) and Donald (Angela Labelle) all of Carleton Place, Ontario; Brian (Kim McLeod), Janice MacCallum (Neil), and Stephen (Tina Brown) all of Calgary, Alberta; Allan (Elaine Ruf) of Kelowna, B.C; Step-father of John Reed (Kay), Mobile, Alabama. Proud Grandpa of 15 grandchildren and 9 great-grandchildren. Brian is survived by sisters Ivy Clifford and Rosemary Weight and their families in England. He will be remembered fondly by extended family and many friends in England, United States and Canada. Brian, a WWII Veteran served with the Royal Navy from 1940 to 1951 and with the Royal Canadian Navy from 1951 to 1961 on HMCS Magnificent, Squadron 881 and VX10, retiring as a Chief Petty Officer 1st Class. He continued his service with the Departments of Supply & Services and Defence Production in Ottawa. Brian was a volunteer with the Carleton Place Canoe Club, minor hockey and Scouts Canada when his children were young. He was a member of the Canadian Kennel Club, a game hunter, fisherman, and an awesome gardener. Brian married Daisy Reed in 1985 and they became Snowbirds travelling between their residences in Drummond Centre, Ontario and Naples, Florida making many friends and memories along the way. Brian is a Past President of Royal Canadian Legion Branch 395 Lanark, a life member of Branch 192 Carleton Place, and a member of the Canadian Naval Air Group. He was an active volunteer participating in many programs during his Florida residency with the VFW in Naples. The family would like to extend a sincere thank you to all staff at Fairview Manor who cared for Brian with love and compassion. They enjoyed his company and most of all his humour and will miss him as much as his family. Friends may call at the Alan R. Barker Funeral Home, 19 McArthur Ave., Carleton Place, on Friday, November 5, 2010 from 1 to 3 p.m. and 7 to 9 p.m. A Legion service will take place on Friday at 6:45 p.m. Funeral service in the chapel Saturday at 1 p.m. with Rev. Fr. David Andrew officiating. Cremation to follow. Private inurnment at a later date. For those who wish, a donation to Royal Canadian Legion Branch 192 Poppy Fund, Fairview Manor/Almonte Hospital Foundation or St. James Anglican Cemetery, Carleton Place would be appreciated by the family.

CLOTHIER, George William - 85, Chester and formerly of Halifax, passed away peacefully July 29, 2005, in the Veterans' Unit of Fishermen's Memorial Hospital, Lunenburg. Born in Burgeo, NL, he was a son of the late Charles Clothier and Mary (Framp) Armitage. George served as Merchant Seaman and in the Navy as Petty Officer 1st Class, nicknamed "Sails", aboard HMCS Magnificent. After he retired from the service he was employed at D.N.D. for many years. He resided in Halifax for over 60 years where he was a founding member of St. Philip's Anglican Church. He was a former member of Royal Canadian Legions in Halifax and Chester and past member of the Masonic Order. He enjoyed music, step dancing, cards, sewing, bowling, family outings and gatherings. George is survived by his daughter, Joan (Edward) Leblanc, Grimsby, Ont.; sons, Henry (Germaine), Chester; William (Patsy), Port Williams; brother, James "Jimmie" (Jeanette), Chester Basin; sister-in-law, Gladys Meisner, Upper Blandford; nine grandchildren and several great-grandchildren; several nieces and nephews. He was predeceased by his wife, Greta (Melvin); brothers, John "Jack" (Clara) and Angus; brother-in-law, John Meisner. His ready smile and friendly manner will be missed by all. Visitation will be Tuesday, August 2, from 1 p.m. until time of funeral service at 2 p.m. in Davis Funeral Home, Chester, Father Jim McCorriston officiating. Burial in St. George's Anglican Church Cemetery, East River. Family flowers only. Memorial donations may be made to a charity of one's choice.

CONRAD, H. Joseph - passed away on Wednesday May 16, 2007 after a lengthy respiratory illness. Joe is survived by son John; daughters, Anne Eastman (Ron), Shirley Carter (James), Janice Poleschuk (Matthew); nine grandchildren and five great-grandchildren; three sisters, Irene Hirt, Isabelle Girardin and Gertie Desautels. He was predeceased by his loving wife Hazel, five brothers, one sister and parents, John and Adele (Fraser). Joe was born on July 17, 1925 in Indian Springs, MB and was raised in Emerson, MB. In 1940 he moved to Sudbury, ON to work as a machinist apprentice with International Nickel. Later he joined the Royal Canadian Navy as an Engineer Room Artificer. He served on the aircraft carrier HMCS Warrior and then on the commissioning crew for the HMCS Magnificent stationed in Northern Ireland. After leaving the Navy he joined Imperial Oil and was enrolled at the College of Marine Engineers in Liverpool, England taking some of his studies via correspondence and graduating with his First Class Engineers ticket. His first shore job was with the Burns Company. Following this he worked for the Manitoba Government as a Boiler and Mechanical Inspector. In January 1962 he joined the Hudson Bay Company as the Chief Engineer and Building Manager for the central region. He semi-retired in 1987 and took full retirement in 1997. Joe was one of the three founding trustees of Holy Redeemer Parish and was instrumental in the development of the parish facility and remained on this committee for 10 years. He enjoyed curling in the winter, the lake in the summer and bridge all year long. We will always remember Dad for his commitment to his family and church. Our family would like to extend our deepest thanks to the attentive and caring nurses and staff at Riverview Health Centre and to Dr. Janice Richman-Eisenstat. We are forever grateful for the compassion and care you gave to Papa. In keeping with his wishes cremation has taken place and a Funeral Mass will be celebrated Wednesday, May 23 at 1:00 p.m. at Holy Redeemer Roman Catholic Parish, 264 Donwood Dr. with Rev. Fr. Wenceslao Rebillaco as celebrant. Interment will take place at a later date. In lieu of flowers, donations in Joe's memory may be made to Riverview Health Centre Foundation (Respiratory Care Unit). We will greatly miss our father and Papa, his gentle ways and huge heart.

COOKE, Philip Chesshire Hamel, LCdr, RCN - passed away on May 5, 2011 in Victoria. He will be deeply missed by his beloved wife of 70 years, Margie; his children Angie, Chris, Geoff, David, and Rob; his grandchildren Lili, Allison, Colin, Kathleen, Andrew, Clare, and Jenny; his sister, Christine; his nephews Phil, Richard, and Chris; and his niece Catherine. He will also be missed by Gustav, Debbie, Karen, Barbara, Laura, Ken, Jan, Alec and Betty. Phil was born on December 20, 1919 in Tamworth, Staffordshire, England and immigrated to Canada at the age of 3 with his parents and two sisters. He joined the RCNVR in 1940, serving at sea in various ships, including HMC Ships Battleford and Matane. He later transferred to the RCN and served in HMC Ships Magnificent, Beacon Hill (XO), and New Glasgow (XO). After commanding HMCS Inch Arran (1959-1961), he retired from the RCN as XO of Royal Roads Military College in 1965. Following a second career in the business world in Vancouver, Phil retired fully to Salt Spring Island with Margie in 1981. There followed 28 happy years in which they enjoyed the pleasures of their waterfront home with family and friends. Although they spent time traveling to England, Europe, and New Zealand, they were happiest at home. Phil loved to sail, golf, putter in his workshop, take the dog for long walks, and smoke a quiet cigar while solving the daily cryptic crossword. He also enjoyed reading, bird-watching, and painting. Among his many fine qualities, Phil will be remembered especially for his optimistic outlook on life, his dedication to family, his sense of humour, and his calm forbearance in the face of adversity. The family is deeply grateful to the staff of Amica at Douglas House for their loving care of Phil during the past year. Sincere thanks to the staff at the Victoria General Hospital who tended Phil with such gentle compassion during the last weeks of his life. A Funeral Service will be held on Thursday, May 12, 2011 at 1:00 p.m. at the chapel at the Veterans' Cemetery, 1190 Colville Road, Esquimalt with the Rev. Canon Andrew Gates officiating. Reception to follow at the CFB Esquimalt Wardroom, 1586 Admirals Road. In lieu of flowers, the family would appreciate donations in Phil's name to the Victoria Hospitals Foundation for VGH Palliative Care, 602 -620 View Street, Victoria, B.C. V8W 1J6.

HMCS BATTLEFORD - Appointed to Standard Coaster 31 Jul 1941 as SLt, RCNVR

COPLEY, Lloyd Guy, CERA / LCdr, RCN (served 08 Mar 1937 - 31 May 1968) - Passed away at Eagle Park Health Care Facility of Qualicum Beach, BC on Saturday, March 28, 2009. Born November 11, 1918, in Duncan, BC to a well known pioneer family in the Cobble Hill-Shawnigan Lake area, he was pre-deceased in 1997 by Laura, his beloved wife of 55 years, and by a son, Commander Ronald S. Copley, RCN, in 1985; and also by two brothers, Frank and Norman Copley, and sisters, Mrs. Maidie Carver (Fred), and Mrs. Elsie Piper (Ken). He is survived by two children, Mrs. Jay E. Ferguson (Jack) of Parksville, and Guy Patrick Copley (Kelly) of Cobble Hill; and by nine grandchildren, Richard (Dana), Douglas (Serenity), Daniel (Karen) and Samantha Copley, Chris Gibson, Riza Hoskins (Chad), Nathan and Michael Ferguson and Courtney Ferguson-Pratt (Dave), and by ten great-grandsons; by one brother Theo Copley of Victoria, as well as by his erstwhile daughter-in-law, Mrs. Linda Copley-Marchand (Rick), who will always be considered a permanent member of the family. Dad grew up in the Victoria area and joined the navy in 1937 in the engineering branch. His life at sea included many years on Atlantic convoy duties in destroyers, frigates, and minesweepers during the war, attaining the rank of Chief Engine-room Artificier in 1944. He received his commission in 1945 as Warrant Engineer and served first as Engineer Officer of HMCS Louisburg and later HMCS Levis in which he returned to the west coast in 1946. After the war he served in HMC Ships Ontario, Huron (during the Korean War), Magnificent, Terra Nova, and Cape Breton, in addition to a number of shore appointments in both the Halifax and Esquimalt dockyards, and at Naval Headquarters in Ottawa. He ended his military career in April, 1968 after 32 years but continued his service to the navy in a civilian capacity for a further sixteen years as Senior Executive Staff Officer at the Esquimalt base in which position he was able to enjoy his association with many old navy friends and shipmates both in and out of uniform. He also played a role in setting up a military museum in the base and served as its chairman for a number of years. He was a member of the Maritime Museum of BC, the Canadian Institute of Marine Engineering, the Naval Officers Association of Canada, and the Chief Petty Officers' Association. The family would like to express profound gratitude for unflagging support to the following. Dr. Murray Stanwood (and staff), VIHA Home-care Nurses at Esquimalt and at Parksville; Christine at We Care/Victoria; the wonderful staff at Eagle Park Lodge; Kaylie and Lea at Laureva House; Staff at Rexall Drugs/Admirals Walk and at Pharmasave Health Centre/Parksville; and so many, many thanks to Dad's neighbours/friends Debra and John D'Arcy and Terry and Jackie Eckstein. In lieu of flowers a donation can be made in Dad's memory to The David Foster Foundation, 212 Henry St., Victoria, BC, V9A 3H9. Memorial Service will be held Thursday, April 9, 2009 at 2:00 p.m. at First Memorial Funeral Chapel, 4725 Falaise Drive, Saanich, BC.

HMCS ONTARIO - Appointed to Ontario on 07 Jul 1947 as Wt (E), RCN

COWAN, James A., O. St. J., CD, Brigadier-General - passed away on January 1, 2005, at age 76 after a battle with Lung Cancer. He fought with the same courage and determination that took him so far in life. From humble beginnings as the son of a Toronto Policeman, he grew up during the Depression. At age 13, he started his military career as a Cadet with the 48th Highlanders of Canada in Toronto. On reaching age 18 he became a commissioned officer in the 48th Highlanders and volunteered for the Korean War. He served courageously in combat with the Royal Canadian Regiment of the 25th Canadian Infantry Brigade from 1950-52. Wounded in action by a grenade, the remaining mobile metal fragments in his leg were a source of continuing amusement for his children. After the Korean War in 1953, he was assigned to Canada's last aircraft carrier, HMCS Magnificent, and saw service in the North Atlantic, Middle East, Panama & Pacific areas. In 1954-56, Jim returned to South-East Asia for peacekeeping duties with the International Truce Commission (Indo-China), serving in Vietnam and Laos. On return to Canada in 1957, he married Betty-June Ballantyne, a Nursing Sister in the Canadian Navy and graduate from the first class of degree Registered Nurses at the University of Toronto. His 39 year military career took him and the family around the world including India, Germany, England, the United States and rarely back to Canada. As a Lieutenant-Colonel he commanded his beloved 2nd Battalion, The Royal Canadian Regiment in Soest, West Germany from 1968-70. He rose to the rank of Brigadier-General and completed his military career as Director General Reserves and Cadets in 1982 at National Defence Headquarters in Ottawa. On retirement, he became Chief Executive Officer and Priory Secretary of St. John Ambulance (Canada). He was made Commander, Order of St. John by the Governor General in 1986. He retired again in 1988, wintering in St. Petersburg, Florida and the summers in Manotick, south of Ottawa. He was an active Rotarian for 30 years. His final battle with cancer started two years ago, eventually necessitating a move to North Bay for family support. Through chemotherapy, radiation and multiple complications he was stoic and unrelenting in his determination to win and survive. "General Jim" is survived by his wife Betty-June and sons Ian (Judy) of North Bay and Scott (Denise) of Miramichi, NB. Loved by five grandchildren - Christopher, Samantha, Matthew, Travis and Annie. The family would like to thank the staff at Empire Living Center, his home for the last year. Through difficult times, they were unrelenting in their kindness and compassion. The care of Dr. Joel Carter and the North Bay General Hospital (Emergency, CCU, 3W & 4W Scollard) was second to none. He was lovingly cared for in his final days by the Nurses and staff on 3 East McLaren. A private family service is planned. A Military Ceremony and interment at Beechwood National Military Cemetery of the Canadian Forces in Ottawa is scheduled for the Summer 2005. Donations to the Canadian Cancer Society or St. John's Ambulance of Canada would be greatly appreciated by the family.

DAVISON, James Malcolm (Mac), Cdr, RCN - On Saturday, June 11, 2005 after a brief illness. Born in Vancouver August 20, 1919 to Helen Lillian Flewelling and Charles Arthur Davison. Married for 49 years to the late Audrey (nee Sutherland) to whom he was a loving partner in a deeply shared life and then, as a long illness stole her from him, a dedicated caregiver. A loving and much loved father to Robert (Bob) and Elizabeth (Betsy) and a dear friend to his daughter-in-law Diana. He enjoyed good times spent with family and friends whether it be a Christmas dinner, a drink at the Naval Mess, travelling the world, slipping a cookie to a canine friend or playing a game of Trivial Pursuit. He shared in all of these things with humour and kindness. A long time member of St. Barnabas, he was active in parish affairs and in social out reach services. He joined the Royal Canadian Navy Volunteer Reserve and, after graduating with an Honours degree in Mathematics and Physics from the University of Western Ontario (Class of 1941), he served the war based in Canada, England and Ceylon. In 1949 he graduated from The University of British Columbia with a BSc in Electrical Engineering. He remained with the Navy until 1965 and subsequently worked for the Department of National Defence. During his naval service he greatly valued the sea time and the comradeship that he enjoyed aboard HMCS Haida, Ontario, Magnificent and Gatineau. He maintained his association with the Navy through the Naval Officers Association and was proud of his role in the creation of the "Salty Dips" books that captured the oral histories of those who served. He was also a contributor the the establishment of a Canadian exhibit at the Bermuda Maritime Museum. The family wishes to extend their deepest gratitude to the staff of the Perley and Rideau Veterans' Health Centre who gave him wonderful care and a true home as his health declined. We also want his fellow residents to know that their friendship meant much to him. To the staff at the General Hospital our profound thanks for the truly compassionate treatment that he received. Friends may visit at the West Chapel of Hulse, Playfair & McGarry, 150 Woodroffe Avenue at Richmond Road on Tuesday, June 14 from 7:00 to 9:00 p.m. Funeral Service will be held in the Lupton Hall at the Perley and Rideau Veterans' Health Centre, 1750 Russell Road on Wednesday, June 15 at 10:00 a.m. In lieu of flowers donations to the Parkinson Society would be appreciated.

DENNING, Harry A., V65461, RCNVR (03 Nov 1923 - 25 Oct 1986) - was born on November 3, 1923 in Okotoks, but lived in the Turner Valley area most of his life. He went to the Lineham School. He went to the Olds School of Agriculture for a week's short course in 1936, and then attended North Turner Valley High School from 1938 - 1941. He played on the baseball and hockey teams. He worked for his father for a year, as the Army postponed his entering the military because of agricultural work. He then decided to join the Navy and 'see the world'. He hitchhiked with two friends into Calgary and joined up. He was sent to Winnipeg for Basic Training, then on to Cornwallis, Nova Scotia for a gunnery course. After finishing his gunnery course, he was sent to Halifax where he was drafted onto a Fairmile Q87, with three officers and fourteen men. After the war, he returned to the Turner Valley area and bought land through the Veterans' Land Act. In 1954, he married Florence McKellar. They had seven children. Harry was the trustee for the Turner Valley School Board, a fire warden, Vice-President, then President of the Turner Valley Legion, plus was involved in the swim and hockey clubs of the community.

"We went on the triangle, in the mouth of the St. Lawrence River, from Gaspe to Seven Isles and Rimouski. We were on that for two or three months, then we were sent to a fishing community on the Labrador coast, west of Newfoundland. The ice floe was so bad we never pulled up anchor for three weeks. When the ice cleared enough to sail, we were called back to to Halifax. There I was drafted off and sent to St. John's, Newfoundland and put on HMCS Edmundston (six officers, 79 crew) on the overseas run from Newfie John's to Londonderry, Ireland on escort duty, where I served until V-E Day, May 8, 1945. Our ship was in port at Londonderry on V-E Day and I was on duty so never got to celebrate it very much. We then came back to Sydney, NS and decommissioned our ship. After that we took the ship to Sorel, Quebec where the Gillette Razor Co. bought it. Going back to Halifax, I was a guard at Rock Head Hospital until fall when I was sent home on discharge," wrote Harry, in "In the Light of the Flares."

(1) Seaman Denning (2) Harry was always a cowboy, and after the war returned to ranching (3) When Harry was about 16, he created this Victory Bonds poster for a contest and won 3rd place

DIDIER, Joseph Achille Adolphe Marcel - (04 Jan 1916 - 25 Nov 2001) Peacefully at his residence on Sunday, November 25, 2001, Marcel Didier of Grand Cove Estates, Grand Bend and formerly of Mississauga in his 86th year. Beloved husband of Anne (Ijzer) (Janssen) Didier. Loved father of Gordon Didier of Aurora, Bob and Chirstine Didier of Mississauga, Richard and Sonja Janssen of Oakville, Pieter Janssen and companion Eva Eaton of Carlisle. Dear brother of Marguerite Harris of Calgary. Loving Opa of Jodi, Jennifer, Matt, Kristen, Dirk Marijka, Erik and Great Opa of Elizabeth, Natalie and Kate. Predeceased by his son Jack Didier, sister Jaqueline Wilson and brothers Paul and Victor Didier. Resting at the T. Harry Hoffman & Sons Funeral Home, Dashwood, with visitation Tuesday from 2-4 and 7-9 p.m. Parish prayers Tuesday 7 pm. The Funeral Mass will be celebrated at Immaculate Heart of Mary Roman Catholic Church, Grand Bend on Wednesday, November 28th at 11 a.m. The Rev. Father Paul J. Beck Celebrant. Cremation with interment Pinery Cemetery, Grand Bend. If desired, memorial donations to the Heart and Stroke Foundation or charity of choice would be appreciated. Marcel served during WW II on the RCN Ships Chilliwack, Kent, and Haida. He served as an Executive Chef from the Royal York (Fairmont) Hotel Toronto in 1980.

HMCS HAIDA - Served in Haida during the Second World War

DIXON, John Howard, Dr. (May 10, 1920 - May 12, 2006) passed away at Chinook Care Centre in Calgary on May 12, 2006 at the age of 86 years. John was born in Medicine Hat, Alberta on May 10, 1920 and was raised there; later graduating with a science degree from the University of Alberta in Edmonton; a degree in Medicine from McGill University in Montreal; followed by a five-year surgical program in the Montreal area hospitals; and a one-year program at the Lahey Surgical Clinic in Boston. He also served as a Surgeon Lieutenant Commander on the HMCS "Magnificent" aircraft carrier during World War II. Before he could enrol in his surgical program, John and Isabell lived for one year in north west British Columbia where John was the camp doctor for the Taku Mining Co. in Tulsequah. He then returned to Medicine Hat to join his father, Dr. Howard Dixon, in his medical practice for two years. John then moved to Calgary in 1954 where he practised surgery for forty-six years. One of John's greatest pleasures was organizing the annual "River Rats" boating excursions on Alberta and Saskatchewan waterways. Some ninety men joined him on these spring river adventures over a span of twenty-five years. Besides his loving wife, Isabell, John's memory will be cherished by children, Ann (Don) Jenkins, Bob (Rose) Dixon, and Louise (John) Harder; grandchildren, Megs, John (Jen), Laura, Kristian, Karin, David, Dayna, and Jordan. He will also be remembered by his siblings and their families, brother Russ (Sheila); sister Peggy MacGougan; and his predeceased brother, Charles; as well as many friends and professional associates. Memorial Services will be held at McDougall United Church, 8516 Athabasca Street S.E., Calgary on Wednesday, May 17, 2006 at 2:00 p.m., with a reception following at the Calgary Golf and Country Club, one block west of Elbow Drive at 50 Avenue S.W. If desired, memorial donations may be made directly to the Samaritan Club of Calgary, Box 503, Number 100, 1039 - 17 Avenue S.W., Calgary, Alberta, T2T 0B2.

DUGGAN, Joseph Dennis - Peacefully, surrounded by family, Joseph Dennis Duggan passed away at the age of 78 on June 13, 2009 at the Riverview Health Centre, Winnipeg. Dennis leaves behind his wife Mary Gwen, five children: John (Kathy), Matthew (Lisa), Charlotte (Carl), Christopher (Indra), and Tobias; five grandsons: Chester, Kurt, Jack, Amar and Ravi; five granddaughters: Amelia, Molly, Lucy, Mary June and Sonya. He was predeceased by his parents, John and Katharine, one brother, Jack, and three sisters: Martha, Anne and Mary. He leaves to mourn two sisters: Clare MacLean and Therese Evoy. Dennis was born in Petrolia, Ontario and grew up in Petrolia and London. He joined the Canadian Navy when he was 17 and served on the aircraft carrier, HMCS Magnificent. After five years he left the Navy and went out west to Edmonton. There he met and married Mary Gwen MacKay. In 1957 he obtained employment with Trans Canada Pipelines and worked for them for 28 happy and rewarding years, first in Calgary and then in Winnipeg. We wish to thank our friends and family for their loving concern, our kind neighbours at Fred Douglas Place and the good and gentle people at Palliative Care. A private family service will take place the morning of Friday, June 19. All are invited to a commemorative gathering from 2:00 p.m. - 5:00 p.m. on June 19th at Fred Douglas Place, 333 Vaughan St., Winnipeg. Donations in lieu of flowers can be made to Winnipeg Harvest (1085 Winnipeg Ave, Winnipeg, MB, R3E 0S2) or to another charity of your choosing. The Bustle in a Home The Morning after Death Is solemnest of industries Enacted upon Earth - The Sweeping up the Heart And putting love away We shall not want to use again Until Eternity.

DUIVEN, Richard Charles (Dick) CD, 75, of Lunenburg passed away Saturday, November 15, 2003 at the Fishermen's Memorial Hospital, Lunenburg after a brave battle with cancer. Dick was born in Montreal on October 12, 1928 and joined the Royal Canadian Navy in Montreal in May 1946. He spent most of his Naval career as a photographer and was stationed on both east and west coasts, and places in between; as well as on such ships as HMCS Warrior, Magnificent and Ontario. He received his commission in 1964 and retired in Victoria in 1972 as lieutenant. The family lived in 100 Mile House, B.C. for five years after Dick retired from the Navy. In 1977 he joined the R.C.M.P. as a civilian member and became Audio Visual Technician in Ottawa. He retired there in 1991 and he and his wife then spent four years on Salt Spring Island, B.C. before coming to the Lunenburg area in 1995. He was a member of the Masonic Order, Gondemar Perceptory, Royal Arch and the Shrine. He was dearly loved and will be greatly missed by Janet, his wife of 53 years, his son, Mark James (Michelle Doucet), grandsons, Alexandre and Jack and granddaughter Sophie of Ottawa; step-brother Douglas (Janet) and family in Calgary and a stepmother, Pat White, Belleville, Ont. He was predeceased by his son Glenn Richard. In lieu of flowers, memorial donations may be made to the Canadian Cancer Society or the World Wildlife Association. Please join us for 'A Celebration of life of Dick's Life' at the Dana L. Sweeny Funeral Home, 11213 Hwy. #3, Lunenburg, on Sunday, November 23 at 3 p.m. 'When I come to the end of the road, and the sun has set for me, I want no rites in gloom filled rooms. Why cry for a soul set free? For this is a journey we all must take and each must go alone. It's all part of the master plan; a step on the road to home.'

FARQUHARSON, Kenneth Lionel, Cdr, RCN - passed away peacefully on December 6, 2010 at the QEII Health Sciences Centre, Halifax, NS. Born May 26, 1924 in Toronto, he was the son of the late George Stuart and Amelia Eliza Farquharson. On completion of High School, he joined the RCN and following Artificer training at Galt, Ontario was subsequently posted overseas serving on HMCS New Glasgow for the duration of WWII. He graduated from Dalhousie University and Nova Scotia Tech in 1951 with a Bachelor of Engineering (Mechanical). He then rejoined the Navy and completed his Marine Engineering specialization at the Royal Naval Engineering College, Manadon in England. Returning to Canada, he served on both coasts in various ships including HMCS Ontario, HMCS Magnificent, and HMCS Margaree. In 1961, he was appointed Engineer Officer on HMCS Provider, overseeing its construction in Lauzon, Quebec. In 1964, he became Contracts Officer at HMC Dockyard in Halifax. In 1967, he was transferred to Naval Headquarters in Ottawa as Contracts Officer. He completed his naval career in 1974 as a Canadian Deputy Liaison Officer (Navy) at the Canadian High Commission in London, England. Upon leaving the Navy, he became the overseeing consultant on the redevelopment project of the Halifax Naval Dockyard. Following this he worked for the Nova Scotia Department of Development and was instrumental in the development of the Offshore Trade Association of Nova Scotia (OTANS), serving as its first chairman from 1985-1986 inspiring the establishment of the Canadian Offshore Resources Exposition (CORE). He enjoyed his retirement years spending time at the beautiful home he built in Caribou River, NS and wintering in Florida. He was devoted to his family offering love, laughter, support, and encouragement as their careers, activities, and lives unfolded. He was a gifted and humorous storyteller and eventually was convinced by friends and family to capture his marvellous stories in his memoirs to be published in 2011. His grandsons were an immense source of pride and their countless conversations led to their inspiration and learning of important life lessons. For the past six years, he resided at Northwood Manor where despite failing health his quality of life improved because of the care he received. The family are deeply grateful to the staffs of both Northwood and the Dialysis Unit at the Dixon Centre, QEII. He was predeceased by his beloved wife of 59 years, Jean Dorothy Hayter, and his son Kenneth Stuart Farquharson; Sisters Mildred, Kathleen, Pauline; Brothers Allan, Donald, and George. He is survived by his daughter Barbara Jean Fry (Peter) Halifax, grandsons Andrew H. Fry (Sabrina), Mississauga, and Matthew S. Fry (Sarah), and great grandson, Camdyn S. Fry, Halifax, daughter-in-law, Charmaine McDonald (Halifax), her daughter Erin McDonald (England), and several nieces and nephews. Memorial Service and reception will be held on Wednesday, December 29th at 2:00pm in Snow's Funeral Home, 339 Lacewood Drive, Halifax. In lieu of flowers, donations may be made to the QEII Foundation.

HMCS MAGNIFICENT, HMCS ONTARIO, HMCS MARGAREE, HMCS NEW GLASGOW, HMCS PROVIDER

FRASER-HARRIS, Alexander Beaufort Fraser - (1916-2003) Commodore Fraser Fraser-Harris, who has died aged 86, was an outstanding Fleet Air Arm fighter pilot during the Second World, then transferred to the RCN; but when Canada insisted on unifying her Armed Forces he resigned his commission rather than become a general, with a bottle-green uniform. At dawn on April 10 1940, shortly after the German invasion of Norway, Fraser-Harris was Blue Three of the first wave of Blackburn Skua dive-bombers from 800 and 803 Naval Air Squadrons which struck at the German cruiser Konigsberg. Flying in poor weather at extreme range from the Orkneys made accurate navigation essential. Fraser-Harris's aircrewman, Leading Torpedo Air Gunner George Scott Russell, was spot on as they dived at an angle of 60 degrees from 8,000 ft through a thin layer of cloud with the sun behind them. Their 500 lb bomb hit the cruiser's bows, making a large flaming hole while others also struck the ship, which they saw sinking as the Skuas departed through the smoke. They had achieved complete surprise, with one bullet hole in a wing being the only damage sustained during what was the first sinking of a major warship in wartime by aerial bombing. Fraser-Harris was mentioned in dispatches and awarded the DSC for his daring and resource in the conduct of hazardous and successful operations. Some days later, however, he flew from the ill-fated carrier Glorious and shot down a Heinkel bomber, then was brought down by ground fire off Trondheim. After ditching in shallow water, Fraser-Harris and Russell were pelted with rocks by villagers, who mistook them for Germans. But when the Norwegians realised that the pair were British, they gave them clothing and food for a trek over the mountains in which the melting snow forced them to alternate between walking and skiing. Eventually they were smuggled aboard a fishing boat and delivered to the headquarters of the British commander at Namsos, Lt-Gen Carton de Wiart, before being evacuated in the cruiser Cairo. Glorious was sunk by the German battlecruisers Gneisenau and Scharnhorst; years later Fraser-Harris attended a ceremony at the Fleet Air Arm Museum, Yeovilton, where the Norwegians returned him the control column of his aircraft, to be used in the reconstruction of a Skua. For a few months in 1941 he honed his skills flying Sea Hurricanes in 801 Squadron, under the command of the air ace Lt-Cdr Rupert Brabner who, when Under Secretary of State for Air, was later to be lost off the Azores. As the senior pilot of 807 Squadron, Fraser-Harris had taken off from the carrier Ark Royal when she was torpedoed and sunk. He flew on to North Front, Gibraltar, where he formed a scratch squadron of Fulmars and Sea Hurricanes to join the elderly training carrier Argus, which was engaged in the relief of Malta. Subsequently, during Operation Harpoon, Fraser-Harris's squadron shot down four Italian aircraft, and he was awarded a bar to his DSC. In June 1942 he retrained his pilots to fly Seafires, the naval adaptation of the Spitfire. The Seafire's view for'd when touching down was limited; its landing gear frequently collapsed, and the tailhook would swing back into the fuselage, with the result that more Seafires were lost in hard landings than enemy action. But Fraser-Harris demonstrated the aircraft's effectiveness as a low-level fighter. During Operation Torch, the Allied landings in North Africa, his squadron shot down three aircraft and destroyed 20 others on the ground. While strafing the airfield at Tararoui, however, Fraser-Harris was hit by anti-aircraft fire, and forced to land in the desert. He was betrayed by tribesmen and taken prisoner by Vichy French for five days until rescued by American troops who had captured Oran. French hospitality was not, Fraser-Harris recalled, as good as in Paris three years before. In March 1943, after four years of combat operations, which had taken a heavy toll of his friends, Fraser-Harris was rested by being appointed Staff Officer Operations to the Flag Officer, Naval Air Stations, at Lee-on-Solent; and he finished the war as instructor at HMS Afrikander, Cape Town. Alexander Beaufort Fraser Fraser-Harris was born on November 16 1916 in Nova Scotia, where his father was professor of physiology at Dalhousie University. After Warren Hill School, Eastbourne, Fraser-Harris, aged 13, joined the Exmouth term at Dartmouth under a Commonwealth Scholarship scheme. He became cadet captain and played for the first XV. While the boy was under training in the battlecruiser Repulse, Captain Tom Phillips tried to discourage his ambition to fly by telling him that gunners and navigators had better career prospects; Phillips later paid the price for his attitude while admiral on Prince of Wales when she was sunk by Japanese aircraft. Fraser-Harris joined the rapidly expanding Fleet Air Arm in 1938 and first learned to fly at a civilian aeroclub at Rochester. He was practising deck-landings in Argus off Hyeres, southern France, when war was declared. On his way home by train, he found himself feted as one of the first British officers in uniform to be seen in Paris. Fraser-Harris was in South Africa at the end of the war when the Canadian High Commissioner suggested that he transfer to the Royal Canadian Navy, where at 32 he became the youngest captain in any peacetime Commonwealth navy. British officers in the RCN were perceived to be making decisions in favour of British industry, but Fraser-Harris appreciated the need to get better and cheaper ships and aircraft from the United States. When the Korean War interrupted these plans he was sent to command the Tribal class destroyer Nootka. The Americans made him a legionnaire of the Legion of Merit with combat distinction "for exceptionally meritorious service in the performance of outstanding services, expert seamanship, sound judgment and devotion to the highest traditions of the naval service", while the British mentioned him in dispatches. In 1954, Fraser-Harris was appointed the first Canadian officer to be director of Naval Aviation and, two years later, he became captain of the Canadian carrier Magnificent. After the Suez debacle, he transported the Canadian contingent of the UN Emergency Force to Egypt, where his vessel became the headquarters ship of the Canadian General "Tommy" Burns, who considered Fraser-Harris a brilliant and resourceful officer. There was every sign that Fraser-Harris would reach the top in Canada. But he opposed the Liberal government's plans for unification, believing that these would reduce the armed forces to chaos. Although promised promotion in a private meeting with Paul Hellyer, the Minister of National Defence, he resigned rather than become a general in the unified armed forces. As Assistant Chief of Naval Staff, Fraser-Harris argued instead for multi-role combat vessels, with integral tactical air capabilities ready to support ground force on overseas deployments - an idea now widely adopted by the Canadian and other navies. In 1964 he became managing director of Grenada Yacht Services and skipper of the 100 ft ketch Ring Anderson on charter in the West Indies, before later skippering private yachts in the Mediterranean. Twelve years later, he retired to the United States where, as a yacht surveyor, he specialised in fibreglass manufacture and forensic work for courts. He also wrote for Nautical Quarterly, and travelled worldwide to review new boats. In 1985 Fraser-Harris moved to England where he took up drawing, painting and relief carving. When he died on October 29, he had been married four times. His first marriage was to Monica Brooks in 1938, the second to Joan Smithers Oosthuizen in 1946 and the third to Elizabeth MacDermot in 1956. In 1976 he married Jean Macleod West, who swapped her job as secretary of the Bach Choir in London for life as cook-mate aboard a 40 ft ketch in the Bahamas.

HMS ACHILLES, HMS REPULSE, HMS WESTCOTT, HMS WINCHELSEA, HMS GLORIOUS, HMS ARGUS, HMS HERON, HMS TERN, HMS ARK ROYAL, HMS FURIOUS, HMS AFRIKANDER, HMCS MAGNIFICENT, HMCS NOOTKA

FULFORD, Cameron Hardy (Red) - Peacefully on April 2 2014; born March 4, 1928. Cherished husband and "Chickadee" of the late Loretta, and loving father to Tom (Lori), Susie (Rod) and Jane (Peter). He will be so very missed by his grandchildren Matthew, Jason, Allison, Shiloh, Neshica, Jonas, and Hunter and family and friends (thank you Wim and Nicole). Dear brother of Joyce (late Peter), Eleanor (late Jimmy), Marlene (Harold), late Elizabeth, Dwayne (Lou), Horace (Betty), Larry (Gertie), Robert (Francine) and brother-in law of Ernie (Georgette). Retired from the Canadian National Railway and former Seaman on the HMCS Magnificent. A gathering of friends and family will be planned for a later date. In lieu of flowers, donations to the Alzheimer Society of Ottawa and Renfrew County or the Ottawa Mission would be appreciated. With loving hearts, we will miss you Dad.

GAMBLIN, Donald Kempton Sr., LCdr, CD, RCN - (1925-2007) Spencer's Island, Cumberland Co., passed away Wednesday, December 12, 2007, in Cumberland Regional Health Centre, Upper Nappan. Born in Spencer's Island, he was a son of the late Lt. Col. George A. and W. Jean (Spicer) Gamblin. Don graduated from Saint John High School in 1942 where he was active in sports and with the Cadet Corps. He was also a member of the Saint John-St. Stephen Boy Scout troop. Coming from a well-known military family in New Brunswick and also a descendent of the Spicer sea captains of Spencer's Island, Don chose to follow the sea. In the fall of 1942 at the age of 17, he was one of two young graduates from the Maritimes selected to enter the first regular training course at the Royal Roads Naval College, Esquimalt, B.C., as a midshipman. Upon graduating from the Royal Roads, Don joined HMCS Uganda serving in the South Pacific, followed by H.M.S. Hogue and H.M.S. Reaper as part of the British fleet. Other assignments included HMCS Warrior, HMCS Magnificent, Navigator of the Weather Ship at St. Stephen, HMCS Stadacona at the T.A.S. School, HMCS Brunswicker, Executive Officer HMCS Prestonian, Naval Liaison Officer at Naval Research, Dartmouth, Staff Officer Underwater Weapons, Ottawa, Executive Officer and Commanding Officer, HMCS Haida, Commanding Officer HMCS Swansea, Maritime Warfare School as Director of Surface Tactics, and his last appointment prior to retirement was Senior Staff Officer, Naval Intelligence, Maritime Command. Upon retiring to Spencer's Island, Don took an active role in all community affairs, especially the Spencer's Island Union Church where he served as Trustee for 27 years and treasurer of both the Union Church and the Advocate United Church Pastoral Charge. He was former president of the Spencer's Island Community Association, a member of the Bayview Memorial Hospital Board, Chairman of the Citizen's Advisory Committee for Shulie, President of the Parrsboro Golf Club and President of the Advocate and District Development Association. Don was a member of the community who were largely instrumental in establishing a branch of the Cumberland Regional Library in Advocate. He was also Town Clerk of Parrsboro for seven years. He is survived by his wife of 58 years, the former Betty Styles, originally of Saint John, N.B.; daughter, Kathy Bugden (Gary), Bedford; son, Donald K. Jr. (Cathy), Amherst; grandchildren, Chris Bugden (Faith), Australia; Andrew Bugden, Halifax; Sarah Bugden, Lake Echo; Matthew Gamblin, attending Dalhousie University, Halifax; James and Rachel Gamblin, Amherst; great-granddaughter, Claire Katherine Bugden, Australia; niece, Susan Gamblin, Parrsboro and Florida; nephews, David Gamblin, Florida; Sandy Gamblin, Idaho, and sister-in-law, Dorin Gamblin, Florida. He was predeceased by his brother, Capt. George A. Gamblin and nephew, Peter Gamblin (both of Cocoa Beach, Fla.). Visitation will be 7-9 p.m. Friday [December 14, 2007] in Spencer's Island Union Church where funeral service will be held at 2 p.m. on Saturday [December 15, 2007], Rev. Donald Hirtle officiating. Burial in Advocate Cemetery. Family flowers only. Memorial donations may be made to the Spencer's Island Union Church, Advocate Baptist Church or to a charity of choice.

HMCS WARRIOR - Appointed to Warrior on 29 Mar 1947 as A/SLt, RCN

HMCS HAIDA - Served in Haida in 1963

GINTER, Arthur Samuel June 16, 1931 - February 28, 2012 We are profoundly saddened to announce the passing of our dear Art, following a valiant battle with cancer. Loving and missing him are: Vivian, his beloved wife of 58 years, sons Steven and Greg (Susan) granddaughter Melissa Ginter (Douglas Turcotte) step-granddaughter Jade Fawkes (Jamie) brother Ron (Elaine) sister-in-law Gloria McNeil, brothers-in-law Larry McLeod and Rick Brook, several nieces, nephews, cousins and many friends. Art was raised in Winnipeg, Manitoba, elder son of Lydia and Sam Ginter. In 1948 after graduating from Gordon Bell High School, he enlisted in the Royal Canadian Navy eager to see the world. He was assigned to HMCS Cayuga one of the first Canadian ships to participate in the Korean War. The Cayuga was dispatched to Korea to assist in the evacuation of American troops from Chinnampo, and provided fire support to protect the port, some exciting action for a new seaman. Later he transferred to the Naval air branch and served on the H.M.C.S Magnificent. One memorable voyage on the "Maggie" was to represent Canada at the Coronation of Queen Elizabeth II and participate in the Honour Guard and fly past. Art was proud of his naval service and had many stories to tell. While attending electrical school in Halifax, he met and married Vivian and following his discharge, they moved to B.C., residing in North Delta. Art began his career in sales and public relations with 3M Company. After several years he joined Sylvania Electronics, where he worked for over thirty years, retiring in 1994 as Western Sales Manager. He was well known and highly regarded by colleagues and clients in the electronic business. Upon retirement Art and Viv moved to the community of Walnut Grove. Art, was the consummate baseball fan. While raising his boys in Delta, he volunteered his services as coach, manager, announcer and later served as President of the B.C. Minor Baseball Association. For him the perfect holiday was to attend the Major League spring training games in Tucson. He loved to travel and enjoyed many trips across the U.S., Canada, Mexico and Europe. When younger he loved the fun and excitement of Club Med., and later on the leisure ease of cruising. Art, always displayed great strength of character deep rooted moral values and was a staunch Conservative. He avidly read three newspapers each day and was always ready for a lively debate on current issues. He was a devoted family man and an affable host. His appreciation for good food and wine led to his impressive culinary skills. His holiday dinners were unsurpassed. He will be greatly missed and lovingly remembered. A Memorial Mass followed by a reception will be held on Saturday, March 10th at 11:00am at St. Nicholas Parish Centre, 20675-87th Avenue, Walnut Grove, Langley. In lieu of flowers, donations to the B.C. Cancer Agency would be appreciated.

JOBSON Wilson Frederick. Died Jan. 2, 2004 in Sidney, B.C. aged 87. Born in Victoria, on Wilson Street, he started to work in 1933 in Work Point Barracks during the heady days when Military District No. 11 ran the unemployment relief camps inB.C. Then there were six years with the B.C. Coast Steamship Service (C.P.R.); 25 years with the R.C.N.V.R., R.C.N.(R) and eight appointments in the R.C.N. including ones in Greenock, Scotland; London, England; North and South Vietnam; Esquimalt, Ottawa, Hamilton, Halifax and the carrier Magnificent and 17 years in the Ontario Civil Service Commission, from which he retired in 1981. He enjoyed all his jobs, particularly his appointments while in the Senior Service from which he retired as a Lieutenant Commander in 1965. Wilson is survived by his son Cameron (Nancy) in Toronto; son Steven (Phyllis deceased) in California; and grand-daughter Jessica in Wisconsin. Cremation and interment in the Garden Section of Royal Oak Cemetery. Wherever he's gone, we hope there will be space for a garden and a friend. CHEERS

KEINDEL, William Anthony (Bill), LCdr, RCN (17 Feb 1931 - 24 Jul 2006) - In Ottawa, Monday morning, after a long illness. Dear son of the late William M. and Leonie (nee Ferguson) Keindel of Saskatoon, SK. Bill is survived by his former wife Claire (Martin), children Margaret (Roger Rioux), Bill (Sally), John (Gina), Cathy, David (Maryena), Richard, Mark (Livia), Rosemary (Dwight Martineau) and 19 grandchildren. Also survived by sisters Berniece and Eileen (Pat Salmon), brothers Don (Rose Ann) and John (Iris). Predeceased by brother Phillipe. Bill was born in Saskatoon, SK. He was stationed at HMCS Shearwater, Dartmouth, NS, served on HMCS Magnificent and in the reserves. A Memorial Mass will be celebrated Saturday August 26 at 11:30 a.m. at St. Edward the Confessor Church, 36 Aylmer Rd., Bristol, Quebec. Interment of ashes in the Parish Cemetery; reception following in the Parish Hall. Many thanks to the staff of the Extendicare/Medex nursing home and the Civic Hospital. In remembrance donations to the Heart and Stroke Foundation or the Muscular Dystrophy Society appreciated by Bill's family.

KER, Andrew Gordon (27 Aug 1956 - 10 Jun 2015) - With great regret we say goodbye to Andrew Gordon Ker, after his long courageous battle with cancer. Andrew was predeceased by his father Stephen Innis Ker. He is survived by his loving wife Patricia Ker (McClelland), mother Diana, brothers: Michael (Ruth), Philip (Linda), and one sister Pamela (Paul) Chalmers, and numerous nieces and nephews, sister-in-law Gloria, and brother-in-law Bill. There will be a celebration of life to be determined at a later date. The family would like thank the staff and volunteers at the Royal Jubilee Hospital and the Victoria Hospice. In lieu of flowers please consider a donation to the Victoria Hospice Foundation.

LEARMONTH, Kenneth William - Passed away on June 24, 2009 at the age of 85 years. Together again with his beloved wife of 62 years, Lily May (June 21, 2006). Predeceased by his parents, William and Elsie Learmonth. Dear father of Kathy Foley (Larry) of Amherstburg, Michael Learmonth (Julie) of Sarnia and Brian Learmonth (Luanna) of Sarnia. Dear grandfather of Nancy (Jonathan) Romsa, Scott, Drew (Jenna) and Carolyn Foley, David and Steven (Shannon) Learmonth, Jennifer, Brett and Ashley Learmonth and the late Peter Foley (1970). Great-Grandfather of Cillian and Aevlyn Foley and Madeline Romsa. A Veteran of World War II, Ken served proudly as a Lieutenant in the Royal Canadian Navy from 1940-1949 in the ships HMCS Morden, HMCS Matapedia, HMCS Skeena, HMCS Orangeville, and as a fighter pilot with 883 Squadron on the HMCS Magnificent. Ken retired from Bell Canada in 1984 after 34 years of service. Ken was a very private but generous man who did not hesitate to provide financial assistance to any family member in need. At Ken's request, there will be no funeral. Cremation services have taken place. Ken now joins his beloved wife, Lily, at Victoria Memorial Gardens Cemetery. In lieu of flowers, donations to the Windsor Essex County Humane Society would be appreciated. Cremation Society of Windsor & Essex County (519-969-5449) entrusted with arrangements.

MAINGUY, Dan - CD CMM Vice Admiral - (1930-2010) Died August 17, 2010, of a heart attack while snoozing as he recovered from successful surgery to repair a broken hip. Daniel Mainguy brought his sense of humor, directness and incisive intelligence to his career as a naval officer, to his community roles with various organizations and to his family. His sense of duty and honor and his sense of adventure defined his life. He first entered the Canadian military as a temporary soldier at the age of 17, in order to provide emergency help with flooding along the Fraser River. He formally entered the Royal Canadian Navy in 1948 at the age of 18, attending the Naval College at Royal Roads. He trained on HMCS Antigonish, Ontario and Magnificent, went to the Naval College in England for technical courses and continued on HMCS Algonquin. He became TAS Officer on HMCS Fraser, and served as weapons officer on HMCS Kootenay, Hochelaga and Mackenzie, before being invited to CF Headquarters where he became head of the weapons section on the Directorate Naval Fighting Equipment Requirements. He received his first command, HMCS Annapolis, in 1965 and his second, HMCS Protecteur, in 1972. He went on to serve in a variety of roles with STANAVFORLANT, spent a term as Deputy Chief of Staff SACLANT and eventually was called to Canadian Forces Headquarters, Ottawa to serve as Vice Chief of Defence Staff, from where he retired. He retired with many good stories, and happy Naval memories included exploring Canada's North, his international experiences and his proud moment as escort to the Queen Mother down the St. Lawrence River. He was recognized as a talented naval officer and a fair leader, who always cared about the lives of the people under his command. He has been noted as instrumental in helping Canada's Navy to acquire new vessels to meet its defence commitments. His retirement years were spent working as a consultant to, among other projects, the Ocean Ranger investigation and the Canadian Memorial garden at Caen. He helped create the Defence Association Network News, which provided commentary on Canada's defence strategy. Along the way, he learned French, Runes, banjo, accordion, folk and classical guitar. He took his family on Great Adventures. To honour his wife, he undertook a lifelong project to invent a squirrel-proof birdfeeder. He constructed a simple and elegant Tree House, with its own newspaper, the Tree House News. He spent hours happily sailing, fishing and birdwatching, paddled on memorable canoe and kayak trips, and kept up with Canada's news. His love of the West Coast, particularly the Queen Charlotte Islands remained until the day he died. He was happiest on the sea. The family is grateful to the helpers at We Care support services, to the emergency department at Montfort Hospital, and to all those along the way who helped him along his way, and brought him safely home. They are especially grateful to his friends, who, even on the onset of his dementia, kept inviting him to be part of the community that he loved. He is remembered with great love and affection by his wife, Susan, his children Sarah, Barbara and Nicholas, his grandchildren Hannah, Tim and Ian, his sister Quita and his very many friends. We invite you to donate to a charity of your choice in his memory, and to consider a donation to dementia research. Memorial: October 6, 2010, 11 a.m., St. Bartholomew's Church, 125 MacKay St., Ottawa. "...and he shall have music wherever he goes."

HMS VERNON

HMCS WALLACEBURG - Served in Wallaceburg 1950 - 1952 as Slt, RCN

MARSDEN, Ernest Henson (31 Mar 1927 - 30 Dec 2007) - It is with deep sadness that we announce the death of Ernie Marsden of Calgary, on Sunday, December 30, 2007 at the Rockyview Hospital at the age of 80. He died with his loving family around him after a brief but courageous fight against cancer. Ernie was a devoted Husband, Father, Grandfather and Brother to his family. He was born in Calgary in 1927 and attended Balmoral and Crescent Heights Schools. When his father joined the army in 1939, and went overseas, Ernie became the "Man of the House" at the age of twelve and took great care of his family of girls. Upon graduation, Ernie worked at Consolidated Mining and Smelting until 1951. Then he served in the Royal Canadian Navy serving on the HMCS Magnificent. In Halifax at a Y.M.C.A. dance he met a lovely young lady from Newfoundland, Melba Ereaut and they fell in love and were married in 1953. After the birth of their first child in 1955, Ernie left the Navy and they moved back to Calgary the next year and settled into married and civilian life. He and Melba raised four children in their Parkdale home and he dearly loved working in his showcase garden. Ernie worked for London Life Insurance and then for Canada Post Office retiring in 1986. Ernie was a loyal and conscientious member of the congregation of St. Andrew's Anglican Church for over fifty years serving as sidesman, vestry member, choir member, Rector's Warden, greeter, gardener and handy-man. He was also a very active member of the "Nifty Fifties" group in his community of Parkdale and served as President for three years and on the Board of Directors for six years. He was Akala for the Parkdale Wolf Cubs from 1964 to 1967. Always volunteering, he will be sorely missed by all who knew him. Ernie is survived by his loving wife of fifty-four years, Melba; their children Gordon (Fran), Doug (Pat) and Linda Merrit (Terry); five grandsons, Kris, Trevor, Ian, Robert, and Brett and six granddaughters, Heather, Laura, Jill, Lindsay, Rebecca and Rachel. He also leaves to mourn him two sisters Jean Hall and Doreen Catley (Colin), in-laws, Maisie (Bill) Guy, George Ereaut (Annie), Roy (Johanne) Ereaut, son-in-law Kelly Kowalchuk and many nieces and nephews. Predeceased by his beloved daughter Sheila Kowalchuk in 2005, mother Ivy in 1965, father Ernie in 1966, and baby sister, Sylvia in 1933. In lieu of flowers, if friends so desire, memorial tributes may be made to the Rosedale Hospice in memory of Ernie. Safe In The Arms Of Jesus A celebration of Ernie's life will be held at St. Andrew's Anglican Church, 1611 St. Andrew's Place N.W., today, January 4, 2008 at 2:00 p.m., the Reverend Mark Loyal officiating. Forward condolences through www.mcinnisandholloway.com . We would like to take this opportunity to thank Mark for the comforting prayers and loving care he showed us all at this sad time. Thanks also to the nurses and staff on Unit 47 at the Rockyview Hospital. In living memory of Ernie Marsden, a tree will be planted at Fish Creek Provincial Park.

MARSHALL, William James (1914-2013) Died May 10, 2013 at the age of 99. Bill was born in Montreal and during the depression he rose to be purser on the CN Lady boats - cruise ships of their day - which connected Canada with the West Indies. He married Ila Boon in 1940, then was posted in Plymouth, London and Scotland to acquire ships and establish bases for the growing Canadian Navy. He was made an Officer of the Order of the British Empire (OBE), among his other awards. After the War he remained in the RCN, serving on HMCS Magnificent and at other postings until he retired in Victoria. There the family ran a nursery growing specialty rose bushes. He is survived by his son Peter, daughter Patricia and grandsons Richard and Donald. In lieu of flowers, donations to a charity of your choice would be gratefully appreciated. A memorial service will be held at 2:00 on Saturday May 25 at Franciscan Friars Chapel, 1076 Joan Crescent, Victoria.

HMCS MAGNIFICENT - Drafted to Magnificent 18 Jul 1949 as Cdr (S), RCN

MARTIN, Charles Raymond, CD, LCdr - Atomic Energy of Canada (retired) Peacefully at Deep River and District Hospital with his wife Jennet Hunter and children Linda, Charlie and Stephen present on August 28, 2002 in his 81st year. Predeceased by his first wife May Evelyn Cooke, mother Dorothy Forestall, father Raymond Martin and brother Kenny. Beloved husband of Jennet Hunter of Deep River. Loving father of Linda Piazza (John), Charlie (Susan) and Stephen (Lucy). Cherished grandfather of Natalie, Vanessa and Lee Piazza and Sammy and Molly Martin. Stepfather to Susan White (Tim), Bill and Dan Hunter. Loving step-grand father to Lindsay White, Will and Kris Hunter and Brandon Hunter. Survived by brothers Mackie and Basil of Halifax and Gerry of Gimli, Man. and sisters Ann Elaine and Muriel of Halifax. Charlie was born in Halifax and joined the Navy at the age of 17. He served in WW2 and graduated from HMCS Kings (Halifax) as an officer in 1943. Charlie served on many ships, including the Alachasse, the Columbia, the Ste. Therese and the Magnificent. He also served with the United Nations peacekeeping force in Suez. His career included postings in Halifax, Churchill (C.O.), Ottawa, Plymouth (England) and Montreal (Expo 67). When Charlie retired from the Navy in 1968 he joined AECL in Chalk River, Ontario. Charlie will be missed by many close friends in the Deep Riverarea, Ottawa and Halifax. He was an avid curler and golfer and coached hockey and baseball teams. The family wish to thank Doctors Noulty and Bushby and all the staff at Deep River and District Hospital, and his many friends for all their support and kindness during his illness. At Charlie's request, funeral arrangements are private. If so desired, donations in his memory to the Deep River and District Hospital (Long Term Care Facility) would be appreciated. Funeral arrangements entrusted to the Valley Funeral Home, Deep River.

HMCS STE. THERESE - Appointed to Ste. Therese on 01 May 1944 as Lt, RCNVR / 28 May 1944, as Lt, RCNVR

MITCHELL, Bert Amos - 68, Halifax, passed away peacefully on March 3, 2012 at home, with his loving wife by his side. Born in Port-aux- Bras, NL he was the son of Earl and the late Mary (Ingram) Mitchell. He is survived by his wife of 20 years, Ann (Waringa); daughter Jodie, Halifax and sons, Shawn (Denine), Prospect Bay and Glen (Lenore), Halifax; grandchildren, Katelyn, Kevin and Marlee. A veteran, Bert served on the HMCS Bonaventure, but since had become more a Jack of all trades. He will be most remembered for his many years as a driver for Casino Taxi. Bert loved his car, a good cup of coffee, and truly enjoyed the variety of people he met. He will be greatly missed by all, including his beloved pets. Arrangements are under the care of J.A. Walker Funeral Home (2005) Ltd. (477-5601) 149 Herring Cove Rd. Halifax, where visitation will be held from 6-8 p.m. Monday, March 5. Funeral service will be held on Tuesday, March 6 at 1 p.m., from the funeral home chapel, Rev. Dianna Brett-Frye officiating, with reception to follow. In lieu of flowers donations in memory of Bert can be made to the Canadian Diabetes Association.

MITCHELL, Stanley Falconer, LCdr, RCN - died on 22 June 2005 after battling cancer with exemplary fortitude. Born in Ottawa on 22 December 1926, he entered the Royal Canadian Naval College, HMCS Royal Roads, in 1943 and graduated Midshipman in July 1945. During his service career he served at sea in the destroyers HMCS Micmac and Fraser and in the aircraft carriers HMCS Warrior and Magnificent. His appointments ashore included service in the RCN Barracks, HMCS Stadacona, Halifax; HMC Dockyard, Halifax; RCN Barracks, HMCS Naden, Esquimalt; Canadian Services College Royal Roads and Naval Service Headquarters in Ottawa. In 1957-1958 he was a United Nations observer with the International Commission in Vietnam. On his final posting in Canadian Forces Headquarters in Ottawa he was instrumental in the creation of the Services Income Security Insurance Plan, the present-day insurance plan for armed forces members. For this he was given the Meritorious Service Award by the Department of National Defence. After early retirement, he and his wife Joan spent many years dividing their time between winter residence in McAllen, Texas and their summer home at Otty Lake near Perth, Ontario. In 1979-81 Stanley was a contracts officer for the Saudi Arabian Bechtel Corporation in Jubail, Saudi Arabia. In recent years, the Mitchells wintered in Victoria and spent summers at their Otty Lake home. Always out going and community-minded, Stanley was a constructive activist in Home and School associations, Scoutmaster for Sea Scouts in Ottawa and Boy Scouts and Cubs in Burlington, Ontario and Victoria, BC. In Perth Ontario he was a volunteer porter at the hospital for the past 17 years. In Texas he was a volunteer public school librarian. In recent years he was an active member of the Lanark County Quilters and the Victoria Quilters' Guild. He also played the "gut bucket" with Victoria's "Swinging Strings" band. For many years he organized annual reunions in Ottawa and Victoria for retired naval supply officers. In recognition of his effort he was recently awarded a commendation by the Naval Officers Association of Canada. Stanley is survived by his loving wife of 58 years, Joan; sons Rodney (Heidi), Bruce, Bryan and daughter Robyn (Gary) McTavish; grandchildren Victoria, Heather, Liam, and Kathleen; great grandchild James; sister Evelyn Kihl and brother Donald (Audrey). He was predeceased by his brother Harold. On news of his passing his many navy friends across the country will, in their minds, hoist the two signal flags "BZ" to the top of the mainmast in his honour. Stanley will know what "Bravo Zulu" means. As requested by Stan, there will be no service, but there will be a "Celebration of his life" to be held in Victoria BC. Heartfelt thanks to all who helped to give Stan comfort over the past several weeks with visits, hugs and loves. Memorial donations can be made to the Canadian Cancer Society, Victoria Hospice or the Great War Memorial Hospital, Drummond St., Perth, Ontario. A chapter completed A page turned A rest well earned. My husband, our Father, our Grandfather, our Great Grandfather, our friend. We'll miss you Hon.

HMCS WARRIOR - Appointed to Warrior on 25 May 1946 as Midshipman (S), RCN

MOONEY, Gerald Daniel Joseph - passed away peacefully surrounded by family at UBC Hospital in Vancouver, B.C., after a courageous battle with cancer. Jerry was born in Montreal on March 21, 1927, and was predeceased by his parents Tommy and Stella Mooney and his only brother Kenny. Also predeceased by his wife Helen Marie (nee Vardy) of Eastern Passage N.S. after 47 years of marriage and second wife Phyllis Allin Steep of Godridge, Ontario. Jerry is survived by his seven children, Cathy, Nancy (Norm), Bill (Roxanne) Tom (Kathleen), Dan (Jackie), Pat (Tracie) and Mike. Jerry was the beloved grandfather of Jennifer, Melissa, Ryan, Brent, Nick, Kaarina, Vicki, Amanda, Kaitlin, Kelsey, Aimee and Abigail. Jerry will be dearly missed by his extended family, including sisters-in-law Thelma, Bernice and Ollie, as well as neighbours and friends in Eastern Passage N.S., Magna Bay BC, Montreal and Vancouver. In 1945, Jerry first joined the Canadian Army, and then six months later joined the Royal Canadian Navy. As a Petty Officer 2nd Class, Jerry completed the four levels of Aircraft Training between 1949 - 1956, then studied Air Traffic Control and became Senior Air Traffic Controller at HMCS Shearwater, Nova Scotia in 1961. Flying held a special place for Jerry throughout his life. He served as Air Department Chief aboard HMCS Bonaventure from 1965-1966, and became Base Chief of the Canadian Armed Forces Management School in Montreal in 1966, until he retired two years later. In 1968 Jerry moved his family to Vancouver, B.C., and began a second career with the British Columbia Maritime Employers Association. After losing his wife Helen in 1994, Jerry relocated to the community of Magna Bay on Shuswap Lake in the interior of B.C. and spent the last ten years enjoying life "at the lake". The family would like to express their gratitude to the doctors, nurses and staff at UBC Hospital in Ward 2C. There will be no service by request. In lieu of flowers, donations may be made to any local branch of the Canadian Cancer Agency.

MURPHY, Vincent John - Passed away peacefully in his 89th year, on Friday September 30, 2011 at Deltaview Life Enrichment Centre in Delta B.C. Vince is predeceased by Doreen, his wife of 57 years, in 2009, and his brother John, in 1952. He is survived by his 3 sons; John (Glenna), Brian, and David (Jane), 7 grandchildren, one great grandson, and his 2 brothers Pat (Annabelle) and Tom (Betty). Born 8th February 1923, Vince began his long distinguished naval career at 18 by joining the Royal Navy, seeing action in the Mediterranean and North Atlantic during WW2. In 1945 Vince commenced naval aviator training and went on to fly the TBM Avenger, Fairy Firefly, and Hawker Sea Fury, based at Shearwater, N.S., as well as from HMCS Bonaventure. In 1959 he was promoted to Commander. He served on many ships, including commanding HMCS Sussexvale, HMCS Nootka and HMCS Crescent. In 1965 Vince was appointed Canadian Naval Attaché to Norway, Sweden, Denmark and Iceland, following a year at Staff College in London, England. Retiring from the Navy in 1969, the family moved to Victoria, where he worked for the Dept. of Indian Affairs & Northern Development. In 1974 Vince & Doreen moved to Kerrisdale in Vancouver, where he continued working as an administrator for the University of B.C. English Dept., until his final retirement in 1985. A 39-year member of the Royal Canadian Legion, he enjoyed travelling, gardening, sailing and socializing with friends and family. Although afflicted with Alzheimer's disease in his later years, there was always still a spark left in his eyes. Vincent will be remembered on October 14th at 1pm at Victory Memorial Park in South Surrey. Interment of his ashes will follow, with a reception afterwards. In lieu of flowers please make a donation in Vincent's name to the Alzheimer Society of B.C., #300-828 West 8th Avenue, Vancouver, B.C., V5Z 1E2

HMCS BONAVENTURE, HMCS CRESCENT, HMCS NOOTKA, HMCS SUSSEXVALE

MURRAY, Wallace Neil - husband of Linda Thompson, of Shediac, N.B., passed away at the Moncton City Hospital, on Monday, April 8, 2013 , at the age of 82. Born in Campbellton, N.B., on November 19, 1930, he was the son of the late Everett and Elizabeth (MacKnight) Murray. He was a retired employee of the Moncton City Hospital and a former employee of Lanes Bakeries Ltd. He was a Veteran of the Korean War, serving overseas with the Royal Canadian Navy, on the HMCS Nootka and HMCS Magnificent. He is survived by his wife, Linda Thompson; three daughters, Heidi Gorham (Rev. Jonathan), of Riverview, Rebecca Richard (Donald), of Shemogue and Deborah Maines (Peter), of Pennsylvania, U.S.A.; One step daughter, Crystal Apthorp (Jason), of Moncton; one step son, Derek Arsenault (Michelle), of St. Johns NFLD; seven grandchildren, Kristina, Scott, Amy, Katie O'Brien, Jessica and Jennifer Colpitts, Kennedy Apthorp; five great grandchildren, Erica Arsenault, Carly Arsenault, Serenity O'Brien, Brooklyn O'Brien, Jonah O'Brien; one brother, Richard Murray, of Sudbury, Mass, USA; as well as several nieces and nephews. He was predeceased by one infant daughter, Grace; one brother, Ronald Murray; one sister in law, Erma Murray. Visitation was at Adams Funeral Home Ltd., 140 King St., Miramichi on Wednesday and Thursday. The funeral service was held from Adams Funeral Home Chapel, 140 King St., Miramichi on Friday, April 12, 2013, at 2 pm, conducted by Rev. Jonathan Gorham. Music for the service was provided by Stanley MacDonald and the hymns were "Amazing Grace" and "Great Is Thy Faithfulness". A Scripture reading was given by great grand daughter, Serenity O'Brien and memories of Wally were offered by Dean Lawrence. Family rememberances were presented by daughters, Rebecca and Heidi. The honorary pallbearers were Gerald Breau, Perley MacDonald, Murdock King, Jim Murphy, Jack MacDonald. Active pallbearers were Scott O'Brien, Jason Apthorp, Ron Gallant, Kurt Inder, Jean Claude Cormier, J. Paul Manuel. Interment will be in the Burnt Church Union Cemetery, Burnt Church, later in the spring. Following the funeral service a reception with the family was held at the funeral home, provided by the Ladies of the Burnt Church community. As expressions of sympathy, donations to the Burnt Church Union Cemetery Fund, or any charity of the donors' choice, would be appreciated by the family.

MacKAY, Donald (Jock), CD - (1919-2009) 90 of Mader's Cove, NS, passed away on Sunday, September 13, 2009 in the Halifax Infirmary. Born in Greenock, Scotland, he was the son of the late Murdo Mackay and Elizabeth (Munro) Mackay. A member of the Royal Naval Volunteer Reserve prior to the outbreak of World War II, he served throughout the war in the Atlantic and Pacific theatres of operations in the Royal Navy and Royal New Zealand Navy. While serving on HMS Ascania escorting convoys out of Halifax he met and married his wife Winifred of Jollimore in 1940. At war's end the couple resided in Greenock where Donald managed a butcher shop. In 1948 the family came back to Canada and Donald went to work for Dominion Stores Ltd as a butcher. In 1952 he entered the Royal Canadian Navy retiring after a 17 year career with the rank of Chief Warrant Officer. He served on HMCS Magnificent, HMCS Nootka, HMCS Fort Erie, HMCS Sault Ste Marie, HMCS Algonquin and at HMCS Cornwallis and Stadacona as well at Maritime Command Headquarters. Following his retirement from the RCN in 1969 Donald became the Chief Admitting Officer of the old Halifax Infirmary on Queen Street. In 1974 he and his wife moved to Ottawa where he worked in the Carleton University Library. Throughout his life Donald enjoyed working as a do-it-yourselfer and was an avid reader, movie buff and sports fan. He returned to live in Nova Scotia in 2003. A devoted husband of 58 years, he was predeceased by his wife Winifred (Ashby) in 1998 and sister May (Mackay) Parkes of Windsor, Ontario. He is survived by his son Donald A. Mackay of Mader's Cove and nieces Penny (Parkes) Mifflin, Wheatley Ontario; Wendy (Parkes) Carr, Windsor, Ontario, Carol Ann Chaddock Bennett, Waverley, N.S.; Kate Ashby-Craft, St. Mary's Ont; nephews, William H. Chaddock, Halifax; Alan J. Chaddock, Chester Basin; and Brian J. Given,Ottawa. Funeral Service to celebrate Donald's life will be held Thursday at 2:00 p.m. at the Dana L. Sweeny Funeral Home, 11213, Hwy. # 3, Lunenburg. Rev. Vivian Moores officiating. Interment will be in Second Peninsula Cemetery, Second Peninsula. In lieu of flowers, memorial donations may be made to the QE11 Foundation.

HMCS MAGNIFICENT, HMCS NOOTKA, HMCS ALGONQUIN, HMCS FORT ERIE, HMCS SAULT STE MARIE

MacPHEE, John Elmer - (1925-2002) Friday, January 25, 2002. Dr. John Elmer MacPhee age 76. Husband of the late Elizabeth "Betty" Breau. Loving father of Peter (Leslie Butler), Donna (Rick Brunet), Wendy (Paul Ebbs), Lynn (Ron Davidson), Heather (Lee Mackay), John, Michael, Mary-Ellen (Kent MacDonald), Scott and Eileen (Michael Power). Cherished grandfather of Joshua, Alex, Sarah, Talia, Adam, Jamie, Colin, Rebecca, Gaberalee, Taryn, Kathleen, Matthew, Jonathan, Christopher, Lauren, Meagen, Sean, Patrick and Connor. Lovingly remembered by his siblings Pauline Rafferty, Melvin MacPhee and Inez Campbell. Predeceased by his parents Peter and Agnes MacPhee (nee Mahar). Friends may pay respects at the Kelly Funeral Home, 2313 Carling Ave. (west of Carlingwood) Sunday from 2 to 4 p.m. and 7 to 9 p.m. Funeral Monday to Our Lady of Fatima Church for Mass of Christian Funeral at 10 a.m. Family interment at Pinecrest Cemetery at a later date. Donations to Alzheimer's Society appreciated. (The Ottawa Citizen, 26 Jan 2002)

McEWEN, Hugh (Keith), CPO1, CD, RCN/CF - Peacefully at the Elisabeth Bruyère Hospice in Ottawa, surrounded by his family, on Sunday, August 5, 2012, in his 83rd year. The son of William and Ada (Kearney) McEwen, Keith grew up on the family farm in Beckwith Township. He qualified as an aircraft mechanic at the Ottawa Flying Club at Uplands, where he first met Margaret. In 1949 he joined the RCN and spent much of his 35 year career on naval air squadrons at HMCS SHEARWATER and at sea, starting with an Avenger squadron in HMCS MAGNIFICENT. He was involved in the at-sea trials and initial operational deployment of Sea King helicopters from destroyers, and he was the Squadron Chief of HS-50 Sea King squadron. He also served on the Canada-Netherlands CF/NF-5 Fighter and AURORA Maritime Patrol Aircraft projects. From 1984-1989 he worked at Spar Aerospace in configuration management. Keith leaves Margaret (Turpie), his cherished wife, partner, true love and strength for over 61 years; his five children - Hugh (Bonnie Bruce), John (Debbie Williams), Robert (Françoise Roy), Mary and Meagan; ten much-loved grand-children; and five treasured great-grand children. He was predeceased by his younger brother Fraser and is survived by his older brother Finley, and his wife Mary. He was truly thankful for the wonderfully caring staff of the Ottawa Hospital Hemodialysis Unit, and the many medical professionals who helped him. He was devoted to family, loved his country, and brought a quiet, positive attitude to everything that he did. He was genuinely interested in people and in the world around him. Friends are invited to visit the family at the Alan R. Barker Funeral Home, 19 McArthur Ave., Carleton Place, on Monday, August 13, 2012, from 11:00 a.m. until the funeral service in the chapel at 1:00 p.m. Interment to follow at United Cemeteries. In lieu of flowers, please consider donations in support of the , the Kidney Foundation, MS Society, or the Shearwater Aviation Museum, 12 Wing, P.O. Box 5000, Stn. Main, Shearwater NS, B0J 3AO.

McMILLIN, Andrew Clark, Commodore, CD, RCN - 87, passed away peacefully at the Dr. Everett Chalmers Regional Hospital, Fredericton, NB on Thursday, June 27, 2013. Born in Toronto in 1926 he was the eldest son of the late Robert and Helen (Clark) McMillin. Growing up he attended Malvern Collegiate and with a desire at an early age to become a career Naval Officer he entered the RCN College, Royal Roads (Victoria) in 1943 as a Cadet. After service overseas with the Royal Navy in WWII and post war activities in Palestine he returned to Canada in 1948 and served in HMC Ships Haida, Huron and New Liskard. In 1952 he completed the specialist course in gunnery at HMS Excellent and subsequently served in HMCS Magnificent and as Gunnery Trials Officer on the staff of Flag Officer, Atlantic Coast. This was followed by his appointments as Executive Officer in HMCS Forte Erie and as Commanding Officer of HMCS Beacon Hill at Esquimalt. After an exchange appointment with the USN in Pearl Harbour, then Cdr. McMillin took command of HMCS Columbia in Halifax in 1965. Following attendance at the Joint Services Staff College in England he was appointed Chief of Staff CANCOMFLT. Promoted Captain in 1972 he commanded the First and Fifth Destroyer Squadrons followed by two years of serving as Commandant of Canadian Forces Maritime Warfare School and on promotion to Commodore he became Base Commander, CFB Halifax (1976). Commodore McMillin finished his active naval career as Chief of Staff, Plans and Operations at Maritime Command Headquarters in 1980. Cmdre. McMillin retained his interest and association with the navy as a Naval Reserve Officer on the Convoy Commodore's List and until 1989 worked at Maritime Command as Director, Maritime Coastal Defence Organization. He was actively involved with the restoration of HMCS Sackville and was the Chairman of the Canadian Naval Memorial Trust. He was the National President of the Naval Officers Association of Canada and had a keen interest in maritime affairs. After retiring from the navy, Cmdre. McMillin was fundraising organizer for the IWK Hospital for Children and was involved with the South Shore Regional Hospital Foundation as Chairman. Cmdre. McMillin also had a great interest in heritage conservation and was chairman of the Heritage Advisory Committee for the City of Halifax for many years. Through all of his many activities, Cmdre. McMillin still found time to add a degree in History from Saint Mary's University to his accomplishments. Andrew (Andy) was predeceased by his first wife of 42 years, Valerie, and is survived by his loving wife, Rosemary (McCain) McMillin, with whom he discovered the world through their many travels. An avid reader and master of crossword puzzles, he enjoyed golf, classic music and quiet times with the loves of his life, both in Florida and at the lake. Andrew (Papa) is survived by his brother, Bob; his four children, Robert, Fiona, James and Alex; and eight grandchildren; and by his extended family, Beth, Andrew, Mary and a further nine grandchildren and three great-grandchildren. A memorial service will be held at St. Andrew's Presbyterian Church, Fredericton, NB on July 12, 2013 at 2:00 pm. Burial of his ashes at sea will take place at a later date. Donations in his memory, if desired, may be made to the Canadian Naval Memorial Trust (www.canadasnavalmemorial.ca).

HMCS HAIDA - Appointed to Haida in 1948 as SLt (A), RCN

HMCS COLUMBIA - 5th Commanding Officer

ORMSBEE, Charles Leslie (Les) (19 Apr 1927 - 05 Aug 2011) - It is with great sadness we announce the passing of Les (84), husband of Florence (Davies) on August 5, 2011 at the QEII Halifax Infirmary, with his loving family by his side. He was born in Brantford, ON and served in the Royal Canadian Navy for 24 years. Les loved the sea and often recounted stories of the places he'd been all over the world. He proudly served his country and sailed on the HMCS Magnificent, HMCS Bonaventure, and the HMCS Preserver among others. He was well liked by his shipmates and was seldom seen without his accordion in tow. After retiring from the navy, Les joined the Commissionaires and was stationed at the historic site York Redoubt for 15 years where he enjoyed meeting new people and sharing the history of the fort. Les was a history buff, a musician, an avid reader, and loved being with nature. His calm demeanour and quirky sense of humour will be missed by everyone who knew and loved him. Les leaves behind his devoted wife Florence of 66 years, three daughters Diane Highmore, Kitchener, ON; Joanne "Mitzi" Ryan, Bedford, NS; Penny Ormsbee-Cossey (Keith), Halifax, NS, as well as two grandsons, Jeff Myra, Labrador City, NL; Matthew Walsh (Tracy), Prospect, NS.; seven great grandchildren, and his sister Beatrice Westbrook (Merv), Wilsonville, ON. Predeceased by his father, Charles Ormsbee and mother Aleta (Hendershot) both of Wilsonville, ON. Special thanks to Dr. Daniel Carver, Dr. Glen Ginther, and nursing staff (Angels of Mercy) at QEII Halifax Infirmary 8.2, including Roberta and her nursing students. Words cannot express our gratitude to friends and neighbours, including: Wayne and Arlene Cormier; and Clare and Jane Williams for their thoughtfulness, to Audrey and Neil Smith for their visits and concern, and a very special thank you to Ron "Knobby" Walsh for his ongoing help and kindness, and to Marion Coleman for her undeniable friendship and for always being just a phone call away no matter what. Thank you as well, to all who have shown their care and concern through phone calls, e-mails and cards. Cremation has taken place under the care and direction of Serenity Lindsay Funeral Home and Crematorium, 568 Main Street, Wolfville, Nova Scotia B4P 1E7. Donations in Les' memory may be made to the Alzheimer's Society of Nova Scotia or the Heart and Stroke Foundation. A private family scattering of ashes at sea to take place at a later date, by request. So long sailor. We'll meet again some sunny day.

PANTELUK, William, Commodore - 81, passed away peacefully on January 5th, 2013. He was born in Bienfait, Saskatchewan, October 11th, 1931 to John and Mary Panteluk.Wanting to see the world, Bill joined the Royal Canadian Navy in 1948 at the age of 17. He completed basic training in Esquimalt, BC and started his career as a telegraphist in HMCS Magnificent. He was selected for officer training which was carried out in HMS Temeraire, Scotland. Returning home to Canada in 1960 he served in many Canadian ships, including Cayuga, Stettler, Bonaventure and finally HMCS Protecteur as Executive Officer. Bill's last military posting in Halifax was as the Deputy Commandant of the Stadacona Fleet School. After 37 years of service he left the military. He then served as a civilian for another 13 years as the Assistant to the Base Commander, retiring at the age of 70. Upon being recognized for serving Queen and country for 50 years, he jokingly announced that he would begin writing Harlequin romances. He readily admitted however, that this was one of the few things he was ill-qualified for.Billy, as he was often known, was an avid sportsman, organizing and playing in squash tournaments. He also played tennis and was very generous with his time in teaching co-workers, friends and grandchildren. He was an outgoing and gregarious man who loved to stop and chat with old and young alike. As he would often say, "it never hurts to dock your cap." He adored kids and especially his grandchildren and great-grandchild. They were all "Panteluk trained", especially on times tables, Canadian geography and reciting poems of Robert Service. For many years Bill led the children's parade for the neighbourhood block party. He was never happier than playing 'Mother May I' with the kids.Pursuing a lifelong passion for learning, Bill obtained a BA in Russian and a BEd from Dalhousie University.He is survived by his loving wife of almost 60 years, Ruth (Fitzpatrick) and their two wonderful daughters, Catherine and Heather.All the children, grandchildren and great-grandchild will miss tea, cookies and quizzes now that Gido is gone. We all love you and will miss you greatly: Ruth, Cathie, Kris, Jill, Jessica, Killian, Heather, Alan, Haley and Colin.Visitation to be held at Cruikshank's Funeral Home, 2666 Windsor St. Halifax, Wednesday January 9th from 2-4pm and 6-8pm.Prayer service to be held Thursday, January 10th at 11am at Cruikshank's Funeral Home. Burial will take place at a later date.The family wishes to give special thanks to Reverend Catherine MacDonald and to all the doctors, nurses and staff at the QEII Health Sciences Centre and especially the 9th floor at the Abbey J. Lane Memorial Building.

HMCS BONAVENTURE, HMCS MAGNIFICENT, HMCS CAYUGA, HMCS STETTLER, HMCS PROTECTEUR

PARRY, Arthur Charles Daniel (26 Aug 1939 - 26 Sep 2010) - Passed away quietly at St. Michael's Hospital. Art was predeceased by his mother, Phyllis Parry (nee Dyer) and father, George Arthur Parry (St. Lambert, QC / St. Catharines, ON). Loving father to daughter, Wendy (Bill) and cherished grandfather to Meaghan and Dayna (Calgary). He is survived by his brothers Robert, Brian, Peter, David, Ken, and sister Judy, as well as, many nieces and nephews. Art was proud to have served as a Naval Seaman on the HMCS Bonaventure from 1956 - 1961. A remarkably sensitive and caring friend to many, he had a passion for reading and was rarely unable to complete a crossword puzzle. He loved being 'connected' to his family and friends via his computer and the internet. He will be greatly missed by his many good friends. Donations in his memory may be made to the Fred Victor Center, 59 Adelaide Street East, 6th Floor, Toronto M5C 1K6. A memorial service celebrating Art's life will be held on Thursday, October 7th, 2010 at 1:00 P.M. at the Rosar-Morrison Funeral Home & Chapel, 467 Sherbourne Street, Toronto.

PARKASEWYCH, George (Yurko) ( 1940 - 2010) - With heartbreaking sorrow we announce the sudden passing of our beloved husband, father, brother, uncle, friend George Parkasewych in the early morning hours of Saturday, February 13, 2010. George was predeceased by his parents Myroslava and Ivan Parkasewych. He will be dearly missed by his beloved wife Orysia (Iris) of 41 years, son Andrei, sister Christina (Len Bahry), nephew Evan Bahry (Christine Brown), Godchild and niece Ksenia Bahry MacKenzie (Angus), mother-in-law Mrs. Olha Senchuk, aunt Lubomyra Tsymbala, cousin Nataliya Mercurio (Anthony) and family in New York, cousins Vera and Julia in Ukraine, Godsons Taras Bereza and Roman Kukura and the Musick Family of Winnipeg. Born in Lviv, Ukraine, George immigrated to Canada with his family in 1948. He completed his education in Yorkton, SK. As a youth, he was a member of Plast Ukrainian Youth Association of Canada. From 1957 to 1968 George served his country in the Royal Canadian Navy as an aircraft mechanic. While stationed in Shearwater, Nova Scotia, he was assigned to HMCS Bonaventure Aircraft Carrier, HMCS Shearwater and HMCS Yukon. In 1968 he moved back to Winnipeg and worked at CAE and CPR until his illness. George was a member of Sts. Vladimir and Olga Cathedral parish. He was an avid reader with a passion for history. Divine Liturgy will be held 11:00 a.m. Friday, February 19 at Sts. Vladimir Olga Cathedral, 114 McGregor Street. Interment to follow at All Saints Cemetery. George's family would like to thank staff and members of Stroke Recovery for their many years of support and friendship. In lieu of flowers, donations may be made in George's memory to the Stroke Recovery Association of Manitoba Inc. Unit B-247, Provencher Blvd. Winnipeg, MB, R2H 0G6. VICHNAYA PAMYAT

PAUL, Joseph Morrison CD, Capt., RCN - Passed away peacefully with his family by his side, on November 8, 2004 in White Rock, British Columbia, at the age of 87 years. Joe was predeceased by his daughter Patricia Riis in 1995. He will be lovingly remembered by his wife of 62 years, Audrey; children Joe (Wendy), Dave (Brenda), Gill (Bernie) Ernewein and Susan (Julian) Manzur; son-in-law Dave Riis; grandchildren Leslie (Marius) Segal, Danny (Melissa) Riis, Matthew (Jennifer) Riis, Ainsley Paul, Gavin (Jeanette) Paul, Mavis Ernewein, Amanda Ernewein, Stephanie Ernewein, Trevor Paul and Allison Paul; great-grandchildren Benjamin Riis, Chloe Riis, Bethany Riis and Isabella Riis; brothers Bob (Ina) Paul and Richard (Mabel, deceased) Paul; many nieces and nephews; other relatives and close friends. During his distinguished Naval career, Captain Joseph Paul served in WWII, in the Battle of the Atlantic on convoy service and in the Korean War aboard the HMCS Haida. Post war, Joe served as CO of the HMCS Penetang and Outremont and as Exec. Officer aboard the HMCS Bonaventure. He was the Exec. Officer of CFB Shearwater and the Commanding Officer of both CFB Cornwallis and CFB Stadacona. Joe retired in 1971 from the Royal Canadian Navy after 38 years of military service. He and Audrey relocated to Kelowna where Joe became a longtime member of the Kelowna Golf and Country club. An avid skier, Joe enjoyed cruising the slopes of Big White with his family and friends, the "Golden Eagles". Joe was the Interior Zone Representative of the Canadian Arthritis Society for seven years, crisscrossing the interior of BC, meeting and recruiting citizens to help fundraise. Joe especially enjoyed being with his family who were enriched by his laughter, quick wit and love of life. The family is grateful to the staff of Peace Arch Hospital and especially to Dr. Benitez for his compassion and kindness. A Memorial Service was held on Saturday, November 13, 2004 at First United Church in White Rock, BC. In memory of Joe, contributions to the Alzheimer's Society would be appreciated. Fraser Heights Funeral Home.

HMCS HAIDA - Appointed to Haida in 1952 as Lt, RCN

PEELING, Donald Albert - (1929-2012) 82, Westphal. Don passed away July 8, 2012 at the Halifax Infirmary. He was the son of the late Margaret and Arthur Peeling and was the step-son of the late Kay Borrowdale, all of Oshawa, Ontario. He is survived by his wife of 60 years Elaine (Crawford), daughter Debbie (Roy) Murphy, Enfield, brothers John (Ruby) and Art, both of Oshawa. He was predeceased by brother Sid and step-sister Joan. Don was a RCN photographer who served on HMCS MicMac, HMCS Bonaventure, HMCS Magnificent, Stadacona, Shearwater and Ottawa. Many old photos, especially those in Shearwater Aviation Museum, were taken by Don. He was involved in the first "moving" pictures of aircraft landings on the "Maggie" prior to this photogs stood on the deck and clicked still pictures for possible 'prangs'. He had a second career with the Department of Fisheries and Oceans. He was a member of Royal Canadian Legion Centennial Branch 160, Westphal. He loved a good game of cards and he loved his garden. He enjoyed taking people on a "5 cent" tour of his garden of vegetables and flowers. There will be no visitation as per his request. A service will be held 2 pm, Friday, July 13, 2012 in Atlantic Funeral Home 771 Main St. Dartmouth. No flowers by his request. Donations to the Alzheimer's Society, the Heart and Stroke Foundation, the MS Society of Canada or a charity of your choice would be appreciated.

PELETIER, Ronald Harry - age 69, died on November 29, 2007 at home in Richmond, BC. Ron was born in Glasgow, Scotland on October 3, 1938 and came to Canada in 1947. He graduated from King Edward High School, Vancouver, BC in 1956 and preceded to join the Royal Canadian Navy and trained as an Electrical Technician. Ron served on many ships during his 28 years in the regular force starting on HMCS Bonaventure through to his last ship HMCS Qu'Appelle. Ron is lovingly remembered by his daughters, Mary Gordon and Jean (Brad) White of Victoria, BC, Anne (Ralph Maddox) Meredith of Sydney, Australia, and his sister Jean Gardener of Richmond, BC. Ron's grandchildren Siobhan, Logan, Kayleigh, Tim, Chantal, Nick, and Taylor will miss their "Pop or Poppy" as they lovingly called him. Ron was predeceased by his wife Theresa in May 2001 and his parents Herbert and Mary Peletier. After calling Victoria home for many years, he moved to Richmond, BC in 2004 and enjoyed his last years with Irene Wallis who lovingly cared for him during these last few months. Memorial service to be held on Wednesday, December 5th at 11:00 am at First Memorial Funeral Chapel, 602 Kingsway, Vancouver, BC. In lieu of flowers, donations may be made in Ron's memory to the BC Children's Hospital Foundation, 4480 Oak St. Vancouver, BC, V6H 3V4. Fair Winds and Following Seas.

PETTY, Harold ( 1928 - 2014) - Born in Selby, Yorkshire England Harold passed away on Thursday, March 20th at 5:21 p.m. at the Cowichan District Hospital, diagnosed with Acute Myologenous Leukemia, after a 15 year remission. He leaves behind his wife of almost 30 years Marjorie, his three daughters Candy, Kim and Michelle, and six grandchildren, and his sisters Yvonne and Nancy. He always said that he ran away to sea at the age of 16, and became a Boy Seaman in the Royal Navy. His other designations were: Able Seaman, Royal Canadian Navy, Home Port Halifax, Nova Scotia. Aircrew Safety Equipment Technician. Leading Seaman, Royal Canadian Navy, aboard Aircraft Carrier HMCS Magnificent, North Atlantic Ocean. Joint NATO naval forces War Games summer 1950. Petty Officer, Royal Canadian Navy, Royal Canadian Fleet Air Arm. Support to Anti Submarine Search and Destroy activities. Two Medals: General Service Medal for service during Second World War 1945. Mediterranean Service Medal 1946. Harold loved the sea. In 1971 he completed building a 40 foot trimaran and sailed with his then wife, Lindy and two daughters, leaving from Vancouver, BC and ending the trip in Florida, USA. In 1993 with his current wife Marjorie, he sailed from San Diego, California to Florida, USA. When he couldn't sail anymore, he bought a motor boat on the Thames, London England, crossed the Chanel and cruised the canals of France for five years. As he was a Yorkshire Viking, we wish him a safe journey to Valhalla, he is now in the safe hands of the Valkyries. If you wish to make a donation, his charity of choice is the Salvation Army of Canada.

POIRIER, Edmond Joseph (25 Mar 1927 - 11 Jan 2004) - Peacefully, on Sunday, January 11, 2004, after a lengthy battle with cancer, Edmond Joseph Poirier, aged 76 years, passed away at Concordia Hospital. Edmond was predeceased by his parents, Hercule and Anne; brothers, Wilfred and Albert; sister Marion and his beloved wife of 39 years, Joyce. He leaves to cherish his memory, his son Guy (Cindy) his daughter Marianne (Irwin) grandsons, Cameron, Chad and Corey; one brother Henry (Sylvia) Poirier from Calgary, AB; two sisters, Eva Balog from Calgary, AB and Yvonne (Ed) Whelage from Milk River, AB as well as brothers and sisters-in-law, numerous nieces, nephews as well as many life long friends. Edmond was born in Hosmer, BC, where he worked for the Crows Nest Coal Co. for three years as a miner. At the age of 19 he enlisted in the Navy and served five years on the HMCS Discovery, Stadacona and Magnificent where he received his training in aircraft mechanics. After finishing his training in the Navy, he moved to Winnipeg. He started working for MacDonald Bros. Aircraft in 1951, which later became Bristol Aerospace. He worked for them until he retired in 1991. Edmond joined the Masons in February of 1984 and was a member of the Chartered Lodge of Renewal No. 181, the Empire Lodge No. 127 and of Elmwood Legion No. 9. After retiring from Bristol Aerospace, Edmond very much enjoyed spending time out at his cottage in St. Malo. A place that now holds a lifetime of memories. He took great enjoyment in watching his grandsons, Chad and Cameron play soccer and very rarely missed a game. Edmond was a devoted husband and father. Although his work took a big part of his life, he always made time for his family. There are many fond memories of family camping trips and outings. He was very much involved in his childrens sports, taking them to all of their games, and supporting them in every step of their lives. Edmond had a very unique trait, and that was the ability to touch the hearts of everyone he had come in contact with. The family would like to thank Dr. Harris and Dr. Khan for their great care, also all the staff of the 3rd floor, palliative care for all their kindness and extraordinary care. Also to all his friends that brightened his days with their visits. Cremation has taken place and a memorial service will be held on Thursday, January 15 at 1:00 p.m. at Cropo Funeral Chapel, 1442 Main St. In lieu of flowers, donations may be made in Edmonds memory to CancerCare Manitoba, 109-675 McDermot Ave., Winnipeg, MB.

POTVIN, Jean-Paul - Born: 27 Apr 1915, Hull, Quebec, Died: 10 Feb 1981, Lasalle, Quebec. Jean served in the RCN for 25 years, retiring as a CPO1. He is buried at the Legion Field of Honour, Beaconsfield, Quebec.

PRESTON, Thomas Paul - 77 years, passed suddenly May 16, 2013. Beloved husband of Floris (Fraser) Preston (2010). Loving Father to Tony Preston, Margaret Preston, Marie Caza (Erroll), Mark Preston, Cynthia Preston (Lannie Burdon). Dearest Papa to Becky Rose, Michael Gabriel Preston, Nicole Aris (Craig), Brian Caza, Amanda Preston, James Bradbury and Vanessa Bradbury. Great-Grandfather to Katrina, Kelsey, Karly, Logan, Emma, Cadence, Evangeline, Gracie, James, Rhea and Mya. Dear Brother to the late Bud Preston (Ruth), the late Jim Preston (Pat), the late Bill Preston (Ruby), Margaret Robson (late Alex), Butch Preston (Kathy). "Uncle Tom" will be missed by many nieces and nephews. Served as a firefighter in the Canadian Navy on the HMCS Magnificent and the HMCS Bonaventure. Tom was also a long time member of the K of C (Riverside and Belle River) as well as the R.C.L. He enjoyed social outings with his childhood friends and family. Service to be held in Leamington at Sun Parlour Home, 175 Talbot Street E., in the auditorium Friday, May 24th, 2013 at 10:30a.m. All are invited to attend. Cremation has taken place and burial will be determined at a later date.

REES, John Emerson (Jack) (24 Feb 1931 - 25 Aug 2010) - It is with great sadness that we inform you that our father Jack passed away peacefully in the Chilliwack General Hospital. Jack was born in Cheltenham, England, and experienced the Battle of Britain first hand in his backyard as a 10 year old boy. In 1948 he immigrated to Canada. He joined the RCN in 1949 as an aircraft handler and served aboard HMCS Magnificent until 1950. He remustered into the RCAF as an Aero engine tech, and served in Saskatoon on B-25 Mitchells from 1950-1959. Then in Trenton on DC-4M North Stars from 1959-1967. He finished his career in Edmonton from 1967-1974 with 435 sqd. where he obtained 5000 hours on the C-130E Hercules. From 1974-1991 he flew B-25J Mitchell water bombers from St. Albert, Alberta in Wood Buffalo National Park. Jack retired from aviation in 1991 and took up his love of gardening. Jack leaves to cherish his memory his children David in Edmonton, Peter in Williams Lake, Allan in Grande Prairie, and Greg (Laureen) in Mundare, AB; stepchildren Gerald in Chilliwack, Janice (Gary) in Fort Langley; grandsons Scott, Matthew, Georgie, and Gerry; brothers Graham (Val) in Fort Langley, and Mike in Maple Ridge; along with many nephews, nieces, cousins and great friends. A family service has been held.

ROBERTS, Ralph Donald (01 Nov 1931 - 02 Feb 2012) - 80, Little Anse, passed away February 2, 2012, at St. Martha's Regional Hospital in Antigonish. Born in Windsor, Ontario, he was the son of the late Joseph and Blanche (Primeau) Robert. Ralph joined the Navy and served from 1950 to 1971 on HMCS Crescent, Iroquois, Portage, Granby, Fort Erie, Nootka, Magnificent, Cape Scott, La Hulloise, Bonaventure, and Gatineau. He received the Korea Medal, the Korean Volunteer Service Medal, the Special Service Medal, the Peacekeeping Medal, the UN Medal (Korea), the Queen's Jubilee Medal, and the Canadian Forces Decoration and Bar. After his discharge, he worked for the Legion for 13 years, retired, was the Service Officer for more than 18 years and a Life Member of the RCL Isle Madame Branch #150, he also received the Legionaire of the Year and various certificates. He received many awards, including the Minister of Veteran's Affairs Commendation, the Meritorius Service Medal and the Democracy 250 Medal and the 50 years Legion Service Medal. He is survived by his daughters, Bonnie Ann Roberts companion Gary Boudreau, PEI, Lorna Clannon (Gerard), Little Anse; sons, Walter Patrick (Jeannette) Arichat, J. Russell (Michelle) Michael companion Susan all of Ontario; sisters, Gloria Souilliere, Marlene Goddard (Ronald) both of Ontario; brothers, Jack (Josephine), Rene (Barbara) and sister in law Daisy, all of Ontario; grandchildren, Keith (Lina), Jill (Emilio), Erik (Melissa), Ashley, Tyler, Caitlin, Cory, Candace, Brianne and Bryson; great-grandchildren, Luciano, Anthony, Nicholas, Dominique, Valentino and Cayden as well as his companion of 13 years, Theresa Hill. He was predeceased by his wife Kathleen (Samson) Roberts; daughter Cheryl; brothers, John, Lawrence, Frank and Richard. Cremation has taken place. Visitation will be held on Sunday February 5th from 2 - 7 pm in C.H. Boudreau Funeral Home, Arichat. Funeral Mass will be held Monday morning at 11 am in St. Joseph's Parish, Petit De Grat with Rev. Will MacPherson officiating. Burial in the Star of the Sea Cemetery, Petit De Grat. Memorial donations in Ralph's memory may be made to the Veteran's Comfort Fund.

HMCS BONAVENTURE, HMCS MAGNIFICENT, HMCS CRESCENT, HMCS IROQUOIS, HMCS NOOTKA, HMCS GATINEAU, HMCS GRANBY, HMCS CAPE SCOTT, HMCS FORT ERIE, HMCS LA HULLOISE, HMCS PORTAGE

ROBINSON, Douglas W.J., LCdr - (died: 2009) Longtime former Parrsboro mayor passes away - PARRSBORO - This small town is mourning the loss of one of its most faithful ambassadors, with the death of long-time mayor Doug Robinson, who passed away at a Moncton hospital early Monday morning. Robinson had been battling acute leukemia since the spring of this year, and was hospitalized earlier this month with pneumonia. He was 71. Born and raised in small-town Ontario, Robinson joined the Royal Canadian Navy in 1956, working as a radar plotter on HMCS Saguenay. He was later posted to CFB Shearwater, joining a tracker squadron that flew helicopters off HMCS Bonaventure and other ships, and was at sea during the Cuban Missile Crisis in 1962. It was also during this time that he met another sailor, Colin Curleigh. Now a retired brigadier-general, Curleigh remembered his old friend as a very professional and dedicated officer. "Of course, his sense of humour was always there," said Curleigh. "And when things got tense, as they often did in that helicopter business, flying off small ships in the North Atlantic, you could always count on Doug to break the ice with his sense of humour. His leadership… whether it was a detachment commander or a crew commander, people really looked up to and admired him." Commissioned as an officer in 1967, Robinson was posted to the helicopter squadron that flew from a number of ships, and later became a long range navigator, flying around the world with stops in every continent. He was promoted to major in 1986, and worked from a number of ships while posted to the Maritime Air Group Headquarters in Halifax, until his retirement in 1993. He retired to his wife Shirley's hometown of Parrsboro, where he immediately took over as commanding officer of the 689 Handley Page air cadet squadron, a role he performed for the next 10 years until reaching mandatory retirement. He went on to serve as a civilian training instructor until earlier this year, when his health no longer allowed it. Apart from air cadets, he was involved in numerous volunteer activities in the community, including the Masonic Lodge, the Royal Canadian Legion, Ship's Company Theatre and the Parrsborough Shore Historical Society. He was elected to Parrsboro Town Council in 1994, serving one term as a councillor until 1997, when he ran successfully for mayor. He was re-elected in 2000, 2004 and 2008, serving 12 years as mayor, becoming the longest-serving mayor in town history. Serving with him as a councillor throughout those entire 12 years was Lois Smith, who described his passing as the "end of an era" in Parrsboro. "He was a statesman," said Smith. "He was certainly dedicated to the people of Parrsboro, and the surrounding area as well." Robinson attended meetings and events four to five nights per week and loved every minute of it, according to Smith, who said he always conducted himself very professionally and went above and beyond the call of duty with his dedication. He was successful in town politics because he maintained a harmony between himself and the councillors that was appreciated by people in the town, according to Smith. "We had a consensus agreement on things," she explained. "When we voted on something, we left the building and that was the end of the conversation. That had a lot to do with Doug's leadership." Keith Odlin, current commanding officer with the local air cadet squadron, said he was not only devastated personally by the loss, but that it would leave a major void in the cadet program. "He gave over 53 years of service to his country, the community and the cadet program," said Odlin. "That's a lifetime of service, and that was what he was about. He was committed to wherever he was, doing whatever he could." While he admitted that he and Robinson did not always agree, he said they were always friends, and questioned whether anyone would stand up for the town the way he did. "There are stories about what he has done for individual citizens, outside of his mayoral and community responsibilities, that people will never know about him," said Odlin. "It's a huge loss. You just don't get human beings like him all the time." Shortly after his diagnosis with leukemia, Curleigh said he had the opportunity to spend a few hours with Robinson and several enlisted rank friends they served with, and all were impressed with his courage. "We gained more from those three hours than Doug did, from his strength of character and strong urge to face reality," said Curleigh. "He really was an inspiration to all of us, and that's the sort of message I'm getting from all of his colleagues. We have a lot to learn from Doug."

ROGERS, Eugene Seldon (Buck), Lt (N) CD - Made his final voyage January 5, 2012. Born July 14th 1929 in North Kingston, he was the son of the late Harold and Annie (Beals) Rogers. After attending K.C.A. Kentville, he joined the Royal Canadian Navy in 1949 and proudly served 47 years of military service in HMCS NADEN; HMCS SHEARWATER; HMCS MAGNIFICENT; HMCS BONAVENTURE; C.F.S. ST. JOHN'S NFLD as Area Sea Cadet Officer; CFB GREENWOOD/P.E.I. Area Air Cadet Officer; H.M.C.S ACADIA TRANSPORTATION officer. A distinguished service to his country that earned him the NATO Service Medal; Queen's Golden Jubilee Medal and Cadet Long Service Medal. "Buck" was a gentle giant among men, highly respected, humbly proud and had passionate love for his family. A master carpenter, a Jack-of-all trades, he believed in honesty and honor and lived by that example. He was a faithful community worker; a member of Scouts Canada for 25 years from a Cub Master to District Commissioner; a Life and 40 year member of Canadian Naval Air Group and currently serving President; was awarded the "C.N.A.G.er of The Year Trophy" 2010 from across Canada; a life member of the Shearwater Aviation Museum Foundation for 17 years and currently President for the last 8 years; founding member of HMCS ACADIA ALUMNI ASSOC-1st Vice President; member of local Navy League; member of R.C.N.A and F.S.N.A; President of Board of Trustees for North Kingston Cemetery Committee; director on the Board of West Kings Arena and a member of K.A.S.A. He is survived by his loving wife Minnie (Morse); sons, Christopher (Colleen), Ottawa; Jeffrey (Sally), Union Corner, P.E.I.; Aron (Owenita), Dartmouth; daughters, Anne Brett (Jeff), Bridgewater; Bonnie McNeil (Scott) Harmony; 10 grandchildren, Laura, Jason, Theresa, Ian, Sean, Alicia, Heather, Steven, Rachel and Vanessa, two great grandchildren, Tyson and Abby. Sister, Alta Tibbits, Truro and numerous nieces and nephews. Eugene was predeceased by brother, Dean; sisters, Ruby, Evelyn, Marion and Clara. Visitation will be held 7:00 to 9:00PM Sunday, January 8, 2012 in the Middleton Funeral Home, 398 Main Street, (902) 825-3448, beginning with a Royal Canadian Legion Tribute, conducted by Kingston Branch #98 at 7:00PM. The funeral service will be held 2:00PM, Monday, January 9, 2012 in the Kingston United Baptist Church, Rev. Leon Langille officiating. A reception for family and friends will follow the interment in the North Kingston Cemetery. By request, family flowers only. Donation in memory may be made to Shearwater Aviation Museum Foundation, P.O. Box 5000 St. Main, Shearwater NS B0J 3A0; North Kingston Cemetery or a Charity of Choice.

ROSS, John Laurie (Larry) (1950 - 2006) John Laurie (Larry) Ross, Chief Petty Officer, CD, of Calgary, passed away peacefully at his home on Saturday, March 11, 2006, at the age of 56 years. Laurie leaves behind his wife and best friend of over thirty years, Kathy; his son and daughter-in-law, John and Tamara of Calgary; daughter and partner Sherri and Nathan of Olds; son Todd of Calgary; grandson Nicholas; and granddaughter Dajsha. Laurie is also survived by his only brother and sister-in-law, Cam and Wendy of Edmonton. Laurie was predeceased by his parents, David and Anne. Laurie was born in Beaverlodge, AB, on January 19, 1950. He started his career in the forces at age seventeen, a prairie boy joined the navy. The first part stationed in CFB Sherwater, in the Finance Department. Laurie served on board an aircraft carrier and three ships, HMCS Bonaventure, HMCS Saskatchewan, HMCS Ottawa, and HMCS Annapolis. In 1980, he was posted to CFB Calgary where he finished his career in 1993. Laurie loved sports, he was always an all-star in whatever he did, winning national awards in broomball and fastball on military and civilian teams. Everyone who knew Laurie (Larry) loved him. He was a great father and a great friend. We love him, we will always miss him, he is in our hearts and our memories. Remember all the good times, raise a glass, share a memory and have a good laugh. That is what he would want. Funeral Services will be held at McInnis & Holloway's Park Memorial Chapel (5008 Elbow Drive S.W.), today, March 18, 2006, at 10:30 a.m. If friends so desire, memorial tributes may be made directly to the Heart & Stroke Foundation of Alberta, 200, 119 - 14 Street N.W., Calgary, AB T2N 1Z6 (Telephone 403-264-5549, www.heartandstroke.ca ). In living memory of Larry Ross, a tree will be planted at Fish Creek Provincial Park.

HMCS BONAVENTURE, HMCS ANNAPOLIS, HMCS SASKATCHEWAN, HMCS OTTAWA

ROWAT, Gordon Livingstone BA, B Ed, CD - August 29, 1925 (Winnipeg) to February 12, 2008 (Ottawa) In hospital on Tuesday, February 12, 2008 He is survived by his wife Barbara, daughter Patricia of Halifax, sons Philip of Whitehorse and Lee of Ottawa along with several grandchildren. During the Second World War Gordon served overseas in the Canadian Scottish Regiment. Following the war, he joined the Royal Canadian Navy (Air Branch) and served on HMCS Shearwater, Magnificant and Bonaventure. After leaving the navy, he worked for the Department of Veterans Affairs in Halifax. Following his retirement he volunteered for many years as Service Officer for the Royal Canadian Legion in Wolfville, Nova Scotia and later Manotick. In recent years, he spent many hours at the National Archives compiling data for the Canadian Scottish Regiment's Book of Memory. He is a graduate of the University of Saskatchewan and St. Mary's University, Halifax. Friends may call at the Kars Chapel of Tubman Funeral Homes, 1610 Roger Stevens Dr., Kars (East of Hwy 416) on Saturday from 11:30 a.m. until time of service in the chapel at 1 p.m. Interment Beechwood Cemetery. Those wishing may make memorial donations to Royal Canadian Legion, Branch 314, Manotick.

ROWELL, Sheldon MacDonald (Shel) (07 Mar 1925 - 17 May 2013) - husband, father, grandfather and friend to so many, died on May 17, 2013 surrounded by his family at the Victoria Hospice, after a short but brave battle with cancer. He was 88. Sheldon is survived by his wife Barbara (Macgowan), daughters Judy of Nain, Labrador and Janice (John) of Fairbanks, Alaska and sons David and Bruce (Robin) of Sooke. He has five grandchildren - Jason and Chelsea Rowell, Jeni Rowell and Erica and Elly Blake. He is pre-deceased by his older brother Lloyd Rowell, killed in World War II, father, George Rowell and mother Della (Nelson). Shel was born in New Westminster in 1925. Two things defined him and his life - love of family and love of flying. He embarked on his flying career in 1943, during World War II when he enlisted in the RCAF, receiving his wings and promotion to pilot officer the following year. During the war years he transferred to the Royal Navy Fleet Air Arm and carried out operational training for Far East operations. He was released from the RN Fleet Air Arm in '46 and returned to Canada where he completed his second year engineering at UBC and, in 1947, married Barbara Macgowan, also from New Westminster. But the opportunity to fly again led him to join the RCN Naval Air Branch where he remained until retirement in 1976. Flying was the focus of his military career and in '57/58 he qualified as a Naval Test Pilot at the United States Navy Test Pilot School at Patuxent River, Maryland, USA. He continued in the test and evaluation field, served as Commander Air at HMCS Shearwater in Nova Scotia and as Commander Air/Operations in HMCS Bonaventure ('67-69) completing the first and the last tracker arrested landing on the deck of the Bonaventure. He served on the Canadian Forces Unified staff in Ottawa in the Directorate of Future Force Development Projections. Here he directed a study of future plans and capability requirements for the protection of Canadian Sovereignty in the Arctic. From 1973 until his retirement he served on the staff of the Flag Officer Pacific Command as Deputy Chief of Staff Operations, and retired with the rank of CDR (P). During the early part of his military career Shel spent a lot of time away from his family who learned how to cope in his absence and revel in his homecomings. Nothing matched the excitement for us as young kids hearing him fly over our school and jumping up to see him wag his wings - his way of telling us that he was home. His post military career combined his love and talent for flying with the opportunity to travel, this time with his wife. Together they embarked on a new journey as they enjoyed the freedom of life without kids. Working as an international aviation consultant, his first of many projects involved designing a search and rescue organization for Iran and surrounding waters. Shel and Barbara continued to travel to many exotic and foreign places collecting adventures and building lifelong friendships. But it was Shel's work in Nepal that really stole his heart. He managed a project recruiting and training Nepalese pilots many of whom would fly for Royal Nepal Airlines. This project brought both him and Barbara to Nepal many times, where they treasured their experiences and the deep bond they developed with the pilots and their families who are now intimately entwined in their hearts and their lives. Shel is a kind and gentle soul who never tired of giving to others. His marriage to Barbara is a testament to love and life. For their 50th wedding anniversary they travelled around the world and many stops on their journey provided opportunities to reconnect with people and places they had visited over the past 30 years. They recently celebrated their 66th wedding anniversary with a picnic on a beach in Victoria on a glorious day. On a tiny piece of paper tucked inside his wallet, we found these words from Leonardo da Vinci: "Once you have tasted flight, you will forever walk the earth with your eyes turned skyward, for there you have been, and there you will always long to return." Anytime we need to feel him close we too will turn our eyes skyward. With love, Barbara, Judy, Janice, David and Bruce. Namaste Donations may be made to the charity of your choice or; The palliative care unit of the Koirala Memorial Cancer Hospital (BPKMCH), in Bharatpur, Chitwan, Nepal. This is a palliative care unit that is twinned with the Victoria Hospice. Victoria Hospice, 1952 Bay Street, Richmond Pavilion, and ask that it specifically go towards the Nepal Twinning Partnership. Or simply "pay it forward" the way Shel always did. A celebration of life with family and friends will be held in the fall.

SANDS, Percy James M.B.E. CD, RCN (19 Oct 1916 - 20 Aug 2011) - With great sadness we announce the passing of a very special man. Percy is survived by his loving wife of 71 years, Laure Janet; daughters, Joan Laure Seminiuk (Ben), Frances Young (Richard); son, Don (Ian); grandchildren, Annemarie, Barbara, Lisa, Angela, and Jennifer; great-grandchildren, Jacqueline, Alexander, Evan, Mia, Tyler Kaitlin, Tully, Tuskar, Jason, and Aiden; as well as step-grandchildren, Ryane, Devon, and Quinn. Born in Calgary, Percy's family moved to Vancouver in 1922. They then moved permanently to Victoria where he completed his schooling at Oak Bay High. Percy served proudly in the Royal Canadian Navy's Supply Branch for over 30 years (1936 to 1966). His proudest career achievement was co-writing the RCN supply and accounting regulations in 1946. He also had wartime service overseas, and was aboard HMCS Magnificent with the UN during the Suez Crisis. Following his retirement from the navy he worked for ten years for the Ministry of Transport with the Coast Guard. His interests were many and varied. He loved sports, especially soccer, softball, and hockey. A long time member of St. John's Anglican Church, Percy held many lay positions there. He was a member of the Canadian Bible Society for 25 years, a Director of the R.C.N. Benevolent Fund for 20 years, and also served on the board of Mount Douglas Court. Choral singing was a particular passion. Over his lifetime he joined many choirs, among them St. John's Church Choir, the Victoria Choral Society, the Arion Men's Choir, and the Wellesley Choir. Percy will be long remembered as a beacon of warmth and love by family and many friends. A life well lived. Funeral service to be held on Friday, August 26 at 1:30 p.m in St. John's Anglican Church 1611 Quadra St., with a reception to follow in the Church Hall. In lieu of flowers a donation may be made to the Canadian Bible Society, or to a charity of your choice. Special thanks to the kind and compassionate Glengarry Hospital Staff and Dr. W. Naaykens.

SCANLON, Thomas Edward, Squadron Leader, CD ( 1926 - 2007) - With great love and wonderful memories, the family sadly announces the passing of Tom on April 19, 2007, at the Grace Hospital, in his 81st year. Born in Toronto, the eldest son of Joseph and Queen (Evelyn Willis). Tom was predeceased by his parents, and younger brother Jim. Tom will be lovingly remembered by his wife Joyce, sons, Mike (Karen), Dan (Lynn), and his grandchildren, Taryn Missy , Derek Buddy , their mother Linda and step granddaughter Charlene Blomme (Charles), all of whom he adored, and sister Joan. Tom grew up in Galt (Cambridge), Ontario. After graduating from De La Salle College in Toronto, he joined the Royal Canadian Navy. I liked the clean, shiny ships, and very quickly discovered who kept them that way . After basic training, Tom's first assignment was to go to Belfast, Ireland for the Commissioning of Canada's first aircraft carrier, the HMCS Warrior, and, as part of the crew, sailed her back to Halifax. Tom also served on the second carrier, the HMCS Magnificent. In November, 1950, Tom was released to shore for entry into another service, resigning with the rank of Petty Officer. In 1951, Tom graduated from RCAF Centralia with his Pilot's Wings, Course 23. He was assigned to 404 Squadron in Greenwood, NS flying the Lancaster on Maritime Patrol, and Later the Neptune aircraft. Tom went to Summerside, P.E.I. in 1955 as a flying instructor at 2(M) Operational Training Unit. It was back to Greenwood in 1958 as Chief Pilot on the Argus Conversion Unit. After a three month course in England, Tom went to Maritime Air Command in 1960, as Staff Officer, Management Engineering. From the Maritimes, it was off to the prairies, in 1964, to RCAF Portage La Prairie. Tom instructed pilots and had the first group of Tanzanian students. After one year, Tom came to Winnipeg as Examining Officer at Central Flying School. The next move was to the Air Navigation School, Flying Wing , also in Winnipeg, as Chief Pilot. At the time, there were 26 Dakota aircraft and some 80 pilots. Tom was very proud to be at The Wing in 1969, when it received National recognition for their flight safety record, covering five years of accident free flying and over 85,000 hours in the air. Tom enjoyed flying the Gooney Bird (DC-3) and did so on wheels in the summer and skis in the winter. Tom ended a 28-year military career at CFB Southport in 1973 as Base Flight Safety Officer. Continuing in the field of aviation, Tom spent the next 12 years as Chief Pilot for Ontario Central Airlines in Gimli and Winnipeg. As a young man, Tom enjoyed many sports, including hockey, baseball and football. During his Navy years, he played football for the Shearwater Flyers and Stadcona Sailors. In the RCAF, he played for the Greenwood Bombers. It was following a game at Greenwood in 1955, that the tall, handsome quarterback was introduced to a local lass. The following year, that quarterback, and the young lass were married in Halifax, NS. In July 2006, Tom and Joyce celebrated a journey of 50 years together. Tom enjoyed trailoring with the family, fishing, curling, his Scotch and cigars, rooting for his beloved Maple Leafs, Argos and Blue Jays, listening to his Big Band recordings, crosswords, reading, but his favourite pastime had to be puttering in his garden. He was never happier than when he was outside playing in the dirt! He was extremely proud to receive the Best Small Yard award in the Winnipeg Real Estate Garden Contest, in 1992. Tom was a good dad, and a wonderful husband. Quiet by nature, a private individual, a gentleman, a person with an exceptional work ethic, who also possessed a unique sense of humour. The family wishes to thank Dr. Nason at CancerCare, Dr. Stephenson at Assiniboine Clinic, Dr. Borrett, the paramedics, ambulance team, nurses and caregivers at the Grace Hospital for their care and compassion. Cremation has taken place and a memorial service will be held on Wednesday, April 25, 2007 at 12:30 p.m. at Chapel Lawn Funeral Home, 4000 Portage Ave. For those wishing to honour Tom's memory, donations may be made to the Never Alone Foundation, 1465 Maroons Road, Winnipeg, or to the Winnipeg Humane Society. An Irish Blessing May God grant you to be as Happy as the flowers in May ~ Dad and Barney can now fish in the real God's lake.

SCHULTZ, Elvin Arnold (18 Dec 1938 - 08 May 2009) - passed away on Friday, May 8, 2009 after a long battle with Parkinson's Disease. Known as "Al" to his friends, he lived a good life and had few regrets. Born in Winnipeg, MB, Al entered the Canadian Navy at the early age of seventeen, worked as a radio technician on HMCS Bonaventure and eventually turned to a successful career in sales. He worked for Canadian Admiral and Electrohome during the 1970s and 1980s and later in the Calgary oilpatch for both Stream-Flo Industries and the Pickford Group. Al is survived by his wife Verna; daughter Cindy; son David; granddaughters, Jennifer and Heidi; grandson Michael; and great-grandson Tyler. He leaves behind his sister Lorna as well as other family and friends. Al's ashes will be scattered as per his wish. There will be no Service. Remember Al for the man he was and take comfort that he died in peace. In living memory of Elvin Schultz, a tree will be planted at Fish Creek Provincial Park.

SHAW, George A. Sr. (18 May 1937 - 18 Oct 2006) - It is with great sadness that we announce the passing of George Shaw Sr., peacefully in Aberdeen Hospital, October 18, 2006, surrounded by his loving family. George was born in Thistletown, Ont., to the late Bruce and Francis (Southorn) Shaw, on May 18, 1937, the third of five children. George served proudly as a cook in the Royal Canadian Navy for 15 years, retiring in 1969 at the rank of Leading Seaman. George served on several ships during his military career including HMCS Bonaventure, HMCS Fraser, and HMCS Protecteur. From 1969 to 1977 George worked as an instructor at the Adult Vocational Training Centre in Point Edward, Cape Breton. George taught short order cooking and baking. In 1977, George relocated his family to New Glasgow, where he opened Tim Horton Donuts, store number 77 on East River Road in New Glasgow. The Tim Hortons chain was early in its development at this time, and George is considered to be one of the original "pioneers" for the chain in Atlantic Canada. During the next 29 years, George would spearhead the development of 12 Tim Hortons locations in Pictou County. Throughout these 29 proud years as a Tim Hortons franchisee, George cherished the relationships he built within the Tim Hortons corporate and franchise family. George truly loved the Tim Hortons business, his customers, and most of all, everyone who works so hard every day to live up to the high standards he set. George had a deep commitment to giving back to the community that had been so good to him, and over the years generously contributed to many Pictou County charitable causes and capital campaigns. George had a great love of children and enthusiastically supported the Tim Horton Children's Foundation and the Children's Camp in Tatamagouche. George was an avid gardener, and spent many hours tending to his lawn and gardens at his beautiful waterfront property at King's Head. George loved to travel by motor home across North America with Beverley and his beloved traveling companions Fred and Geraldine Falconer (New Minas). George also treasured the time he spent with Gary and Karen Wilson (Sydney), and all of his special friends at their winter residence in Florida, and always cherished the memories of all of the good times with "the gang" in Pictou County. George leaves behind his loving wife of 49 years, Beverley (Kyle), King's Head; children, George Jr. (Christine), British Columbia; Jim (Allyson), New Glasgow; Joni (Jim) Roper, Pictou Landing; Terri (Ivor McRae), New Glasgow. George will be sadly missed by his brother, Bruce (Ruth), Ontario; sisters, Janet Cunningham (Harvey), Maine, U.S.A.; Marilyn Kooiman (Henk), Ontario; and Sandra MacLennan (Sandy), Cape Breton; as well as six beloved grandchildren, all of Pictou County, Jason, Laura, Michael, Lindsay, Abbey and William, along with numerous nieces and nephews. Funeral and visitation arrangements have not yet been finalized due to health issues within the family. Arrangements will be announced in the upcoming weeks. In lieu of flowers, donations to the Tim Horton Children's Foundation (P.O. Box 280, Debert, NS B0M 1G0) or a charity of your choice would be gratefully accepted.

SHIMMIN, Robert Allen, LCdr, RCN (20 Jun 1924 - 12 Apr 2012) - will be fondly remembered by Beverly, his wife of 64 years; sister, Shirley Smirke; children, Laura (Tony), Laing (Stephanie), Phillip, Susan (Dan), Eric, Lawrence; seven grandchildren and four great grandchildren. He was born in Vancouver, graduated from Magee High School in 1942 and received his naval officer training at Royal Roads by 1943. During WWII he served on the HMS Jamaica on the North Atlantic/Murmansk Run. Following the war, he took fighter pilot training in England, returning to Canada in 1948 to serve on HMCS Shearwater and HMCS Magnificent with squadrons 825 CAG and 870 CAG as senior pilot. He then became CO of VU33 at Patricia Bay, Victoria. He also served on HMCS Athabaskan, Micmac, and CO of Gatineau plus several staff appointments. Retired from the Navy in 1969 and then worked at the University of Victoria until 1978. It was now time to travel with Beverly. He had an inquisitive mind, was an avid reader and student of history and loved his Monday afternoon Bridge with his UVIC friends. Family and friends also remember and enjoyed the produce from his remarkable vegetable garden. The family wishes to thank Allen's family physician, Dr Ben How, Dr Mestelman from Royal Jubilee Hospital, and the kind staff of St Charles Manor for all their support. A private family gathering has been arranged.

HMCS MAGNIFICENT, HMCS ATHABASKAN, HMCS MICMAC, HMCS GATINEAU

SILINS, Janis (03 Mar 1939, Ventspils, Latvia - 07 Jul 2014, Delta, BC) - Our beloved Janis "John"/"Jan" Silins passed away at Irene Thomas Hospice in Delta, BC on Monday, July 7, 2014 at the age of 75. Janis is survived by wife Julija, brothers Vilnis and Dzidris, daughter Sandra, son Karlis (Kathy), and grandchildren Benjamin, Oskar, Akina, Aija, and Teo. Predeceased by father Karlis, mother Helena, and son-in-law Peter Anderson. Janis' family fled to Sweden from Latvia during the Soviet annexation of the Baltic states at the end of World War II. In 1951 they came to Canada and settled in BC where, not long after, Janis' father Karlis died in a logging accident. After high school Janis joined the Royal Canadian Navy, where he learned to fly. On the aircraft carrier HMCS Bonaventure he flew the "Tracker" an anti-submarine aircraft. Subsequent to his military career Janis became a commercial airline pilot for the rest of his working life. He flew Boeing 737's, Airbus A320's, and DC10's for Transair, Pacific Western, and Canadian Airlines. To his great satisfaction his daughter Sandra also became an aviator. Janis is remembered by all who met him as a genuinely good-natured and jolly fellow, who was always ready to make light of any situation with humour. During retirement Janis enjoyed spending time with family, reading about science and history, brewing wine, and tinkering with electronics. Janis will be terribly missed by all, but we are comforted to know that he is at peace. The family would like to thank all the caregivers who have helped him over the years, in particular the wonderful staff at Surrey Memorial Hospital and the Irene Thomas Hospice in Ladner. A memorial service will be held on Monday, July 14 at Victory Memorial Park Funeral Centre 14831 28th Ave Surrey, at 1:00pm. In lieu of flowers, memorial donations may be made to the BC Cancer Foundation.

SIMPSON, John Burton, Cdr, O.M.M. C.D., - 72, of Halifax, passed away March 6, 2012 at home. Born in Hantsport, NS in 1939, he was the son of Erma Blanche (Walsh) and the late Austin E. Simpson. Upon his high school graduation John was enrolled into the Navy as an officer cadet in the Venture Officer's Training Plan in Esquimalt, BC. Of the 95 cadets enrolled in 1957, only 32 graduated. He was promoted to Sub-Lieutenant in 1959 and proceeded to HMCS STADACONA for the Lieutenant's Qualifying Course. In 1961 he was posted to HMCS CRESCENT where he gained his Watch-Keeping certificate. Also that year he married Nancy Dickie and subsequently had two children, David and Jayne. He was promoted to Lieutenant in 1963 and attended the Fifth Long Ops Course where he finished first and received the Westinghouse Award. In 1967 the Simpsons headed west where John took his appointment of Ops. O of the HMCS ST CROIX and after six years on the west coast, they proceeded to Toronto to attend the Staff College. His seagoing career saw him serve 21 ships. The first of these was the HMCS ONTARIO, Canada's last carrier, and he commanded his last three ships, HMCS COWICHAN, THUNDER AND ASSINIBOINE. John's seagoing career ended in Halifax when he became a diabetic. In 1980, John was invested as an Officer of Military Merit and the next year he was promoted to Commander and posted to the Royal Navy's Staff College in London, England as a member of the directing staff. He returned to Halifax MARITIME COMMAND Headquarters as SSO MPERS and then was appointed as Area Commander of the Atlantic Recruiting Zone. In 1995 he retired as DCOS Doctrine and Plans in Halifax. On September 30th 2011 John and Nancy celebrated their 50th Anniversary with friends and family. Aside from his loving wife, Nancy, his is survived by his mother Erma Simpson-Wamback of Hantsport; his sister Shirley (Brian) Bishop also of Hantsport; his son David (Elizabeth) Simpson and granddaughter, Ashley of Tantallon; and his daughter Jayne Simpson of Bedford and granddaughter Jennifer Huizen, who is pursuing her Doctor of Veterinary Medicine at the Atlantic Veterinary College in PEI. Arrangements are entrusted to J.A. Snow Funeral Home, 339 Lacewood Dr., Halifax (902) 455-0531. Cremation has taken place and a celebration of his life will take place at a later date. Any donations can be made to the Canadian Diabetic Association or other charity of your choice.

SMITH, Carman Ernest, CPO1 - (1933-2010) 77, passed away December 6, due to complications after recent bypass surgery. Born February 9, 1933 in Kingston, Carman was the son of the late Ross and Agnes (McCall) Smith. At 21, Carman joined the Navy and moved to Nova Scotia with his new bride, Sylvia (Jackson). He served on many ships, notably the HMCS Preserver, HMCS Annapolis, and the HMCS Bonaventure. In 1981 Carman retired and moved to Sydenham. After retirement, Carman worked at the Military College in Kingston. Carman was a founding member of the Centennial Legion #160 in Dartmouth, member of the Chiefs and PO's Association, member of the RCHA Club and past President of the Kingston Naval Vets Association. Carman will be deeply missed by his companion, Teulah Bates, his Children Carmel (Terry) Degen, Dartmouth, N.S., Steven Smith, Fern (Bob) Briggs, Todd, East Lawrencetown, step children Glen Bates (Nancy), Michael Bates (Mary Helen) and Karen Korea (Rick), brother Ross (June) Smith, sister Marlene (Pat) Doyle, granddaughter Jody, grandsons Steven and Brian Degen, Garrett Briggs, and Sylvan Smith, great granddaughter, Lily and step grandchildren Joe, Jason, Brittany, Justin and step great grandchildren ScotiaDawn and James, and many nieces and nephews. Carman was predeceased by his wife Sylvia and infant daughter Rhonda and brothers Vernon, Gerald, Ronald, Harold and sisters June Wright and Helen Barton. Family and friends will be received at the TROUSDALE FUNERAL HOME in Sydenham on Thursday, December 9th, 2010 between the hours of 2-4 p.m. and 7-9 p.m. Funeral Service will be held Friday, December 10, 2010 at 10:00 a.m in the Funeral Home. A private family interment to be held at a later date. In lieu of flowers, donations may be made to the Kingston Naval Vets Association in Carman's Memory. Do not stand at my grave and weep I am not there; I do not sleep. I am a thousand winds that blow, I am the diamond glints on snow, I am the sun on ripened grain, I am the gentle autumn rain. When you awaken in the morning's hush I am the swift uplifting rush Of quiet birds in circled flight. I am the soft stars that shine at night. Do not stand at my grave and cry, I am not there; I did not die.

SMITH, Edward Stanley (Ted), Cdr, RCN - a remarkable man and proud naval veteran of the Battle of the Atlantic crossed the bar April 16, 2014. Son of Stanley Alfred Smith and Edna Borough Smith (Wright), brother of Kenneth (all deceased), Ted was born on May 23, 1920 in Yorkton, Saskatchewan. He graduated from the University of Saskatchewan with a degree in Mechanical Engineering. While a student, Ted served in the Militia Signal Corps from 1939-1943. Ted married Elizabeth Lochhead Cochran, Women's Royal Naval Service (WRNS), in Cambuslang, Scotland on June 1, 1946. They celebrated their first wedding anniversary onboard RMS Aquitania, a Cunard vessel which carried war brides and their children to Canada. Together with their infant son Jack, they disembarked at Halifax's Pier 21. The east coast became home where their children Jack, Ken and June were raised and where Ted and Betty enjoyed entertaining their many loyal friends in their homes on Wenlock Grove and Allen Heights. Predeceased by Betty (2007), Ted is survived by his children: Jack (Kathy), Ken (Kim), and June; grandchildren: Andrew, Lauren and Evan; and Caroline Scott, a steadfast friend. All of Ted's old colleagues and friends, particularly Kevin Power and Rolfe Monteith, remember him with immense love and respect. Ted and Betty's lives were enriched through the camaraderie of their extended navy family. Following graduation from university, Ted was one of 50 Canadian engineering graduates who signed up to serve in the Royal Canadian Navy. Following brief training at HMCS Stadacona in Halifax he was posted to England. While serving as Engineering Officer (EO) in the corvette HMCS Moose Jaw he was appointed to the Royal Naval College, Manadon, England where he undertook aeronautical engineer training. He served at Fearn Air Station in Scotland and was involved in forming the Canadian Air Squadron for service in the Pacific. This was followed by a similar appointment in London. Ted returned to Canada in 1947 and at that time was involved in bringing Firefly aircraft from Britain to the Shearwater Air Station. Later appointments included postings to HMCS Warrior, EO at Shearwater, EO in HMCS Ontario, EO #18 Carrier Air Group, Officer-in-Command Marine Training and Aeronautical Engineer Training at Stadacona, Staff Officer Engineering at Defence Liaison Staff, Washington, DC, EO and Aeronautical Officer in HMCS Magnificent and Flag Officer Atlantic's Maintenance Officer. Following retirement from the navy in the 1970's, Ted then joined the Bedford Institute of Oceanography as the Engineering Superintendent of the oceanographic fleet. Never idle, Ted's immense curiosity took him on adventures "just for fun". Late in life, his thirst for knowledge led him to worldwide travel. Recently, he devoted a year exploring forty local churches. He lived fully and with honour. To the end, he was always concerned with the well-being of others. In keeping with Ted's wishes and on the 71st anniversary of the Battle of the Atlantic, his ashes will be committed to the deep from his beloved HMCS Sackville. This private ceremony takes place on Sunday, May 4, 2014. Ted was a key member of the team that acquired and restored HMCS Sackville - Canada's Naval Memorial in the late 70's and early 80's and he maintained a keen and loyal interest in the ship and all she stood for. If you wish to contribute a donation in Ted's memory we would be grateful for your support of The Canadian Naval Memorial Trust HMCS Sackville, PO Box 99000 STN Forces, Halifax, NS .

HMCS MAGNIFICENT, HMCS WARRIOR, HMCS MOOSE JAW, HMCS ONTARIO

SMITH, Ralph Lincoln - 76 years. June 11, 2004. Late of Harrow. Predeceased by his wife Lilian (Robinson), 1980. Beloved dad of Gail and Allan Carey, Leamington; Glenda, Leamington; Gillian and Craig Ward, Windsor; David and Jennifer Smith, Harrow. Loving grandpa of Trevor and wife Jenn, Aaron and Laura Carey, Melissa and Myles Scott, Amanda, Aileen and Matthew Ward, Tallas and Charlene Smith. Dear brother of June Baillergeon, Belle River; Lenore & Ed Mullins, Woodslee; William (Bill) Smith, Windsor. Survived by several nieces and nephews. Ralph served in active duty during the Korean War with the Royal Canadian Navy on the HMCS Magnificent. Resting at Gerald A. Smith Funeral Home, 197 King St. W. Harrow, Ontario Visiting Tuesday 2-5 & 7-9 p.m. A Service to Celebrate Ralph's Life will be held Wednesday June 16, 2004 at 11:00 a.m. at the funeral home with Rev. Stephen Hendry officiating. Interment at Colchester Memorial Cemetery. Memorial donations may be made to The Humane Society, Windsor-Essex.

SOSNKOWSKI, Joseph, LCol - (1932-2012) Passed away peacefully on November 6th in the Royal Jubilee Hospital in Victoria after a relatively short illness. Born in Zakopane, Poland on February 5th 1932, he arrived in Canada in 1940 together with his mother and 3 of the 5 sons of General Kazimierz and Jadwiga Sosnkowki. After attending various schools in Montreal, in 1949 he enrolled in Royal Roads Military College before going to sea, participating in the "Around South America" goodwill cruise of HMCS Ontario and the "Royal Cruise" for the then Princess Elizabeth & Prince Philip. In 1955 he took flying training with the United States Navy, followed with 2 years (1956-1958) as squadron pilot with VF871 flying F2H-3 Banshees from HMCS Shearwater (land base) and HMCS Bonaventure (carrier) and another two years with Experimental Squadron 10 (VX10) based at HMCS Shearwater as a project pilot. Various projects included chief acceptance pilot for the CS2F-2 Tracker program. In 1960 Joe was posted to the United States Navy Test Pilots School in Patuxent River, Md. where he was selected as the "Outstanding Student" for Class 28. Staying in Patuxent River as a Project Pilot at the "Flight Test Division, he participated in a variety of projects including "Bureau of Inspection and Ships" trials on various new procurement aircraft and helicopters. Promoted to Lieutenant Commander, Joe returned to VX10 HMCS Shearwater in 1963 as Project Pilot, primarily on the "Destroyer Helicopter Hauldown and Landing System" (CHSS-2/DDH program). With the disbandment of the Fleet Arm, he became a member of the Canadian Air Operations group so that he could continue flying. In 1971 he came to CFB Comox as the Operations Officer and second in command of 409 All Weather Fighter Squadron (AWF) followed by peace keeping duties with the "International Commission for Control and Supervision" in Saigon and Pleiku, South Viet Nam. He was promoted to Lieutenant Colonel. In 1976 he was posted to CFB Bagotville 410 OTU for refresher training on the CF-101 Voodoo and in command of 425 AWF Squadron "Alouettes" which time was highlighted by the Presentation of Her Majesty's Colours to the Squadron by the Lieutenant Governor, The Honourable Jean Piet.:re Cote, c.p. of the province of Quebec. Later assignments included time in Cranwell, U.K; Ramstein, West Germany and with NORAD as Assistant Deputy Chief for Operations and Commanding Officer Canadian Contingent in Rome, NY, USA.. After retirement he returned to his beloved west coast, settling in Courtenay in 1992 where he continued to enjoy fine dining, golf, skiing and fishing with many friends both inside and outside the military circles. Predeceased by 2 brothers John (Elaine) and Tony (Margaret), he is sadly missed by Alexander (Anne) of Fullerton, California and Peter (Anne Marie) in Deauville, France. His five nephews and nieces - Michael (Joanna) of Virginia; Andrew (Rebecca) Burlington, ON; Louisa (London, England); Alexandra (Pete) Hood River, Oregon and Vincent (Stephenie) Tahoe City, CA together with five great nephews and nieces have lost a great mentor but have a remarkable role model against which to measure their own successes in life. A Memorial Service will take place at 12 noon on Tuesday, November 27th beneath Hawk One & the gate Guardian @19 Wing Comox. The Museum has kindly offered the use of its facilities immediately before and after the Service to be followed by a wake at 888Wing, Air Force Association, @ 1248 Military Rowe, Comox, to which all are welcome. Donations to the charity of your choice or The Royal Canadian Sea Cadet Education Foundation would be appreciated.

SPIERS, Ernest - Passed away at Grey Bruce Health Services, Owen Sound, Monday November 14, 2005. Ernest Leslie Spiers of Markdale in his 87th year. Born in Windsor, Ontario, he was the son of the late Reginald and Maud (Wade) Spiers. Predeceased by his wife Ella (Bulmer). Survived by six sons: Daniel, David, Ronald, John, Michael, and Robert; and their families, including 14 grandchildren, 8 great-grandchildren and companion Inez Plester. He was a veteran of the second world war serving in Ontarios Essex Scottish Regiment as a bandsman. In 1952 he reenlisted in The Royal Canadian Navy and was assigned to the aircraft carrier HMCS Magnificent as bandmaster. He attended The Royal Marine School of Music in England and earned the degree of Licentiate of The Royal Academy of Music in military conducting. Returning to Canada he held various positions including bandmaster of Stadaconna band in Halifax and staff officer Royal Canadian Reserve bands based in Toronto. He retired from the RCN in 1968 holding the rank of chief warrant officer. Upon retirement he completed a second career as instrumental music teacher in North York Junior High School, Toronto. He retired to the Markdale area in 1984 where he pursued his interests of hunting, fishing and especially gardening. He was a member of Virgin Lodge #3 Halifax, and Past Master of Hiram Lodge #490 Markdale A.F. & A.M. GRC. Friends may call at the May Funeral Home, Markdale , Thursday from 2-4 p.m. and 7-9 p.m., where Hiram Lodge #490 will officiate at a funeral service on Friday November 18, 2005 at 7:00 p.m. Cremation followed by broadcast at sea. If desired, memorial donations to the Centre Grey Health Services Foundation, Markdale would be appreciated.

SPIESZ, John Henry (Harry) (02 Jun 1931 - 02 Dec 2009) - Harry's earthly journey ended peacefully at Grey Bruce Regional Health Centre-Owen Sound. We grieve his passing and celebrate his life. He was the loved son of the late Jack and Lourdes Spiesz and step son of the late Bill McGirr. Harry was the dear brother of Durene (Paul) Butchart of Meaford, Berkeley of Espanola and David of Walkerton. Fondly remembered nephew of Leona Glenholme, Iva Sharpe and Margaret Sibbald all of Durham. Father of Andrew and Shandell and grandfather of Michael and Jennifer. He will be sadly missed by his many cousins. Also sadly missed by his beloved canine companion Spigott. Special thanks to Jacqueline (Bob) Gingerich who gave him love, attention and excellent care prior to his passing. Her kindness and compassion made his last few months a time of peace and happiness. As per John Henry's request there will be no visitation or memorial service. Cremation has taken place with burial in the Spiesz Family Plot in Hanover. Donations may be made to the Durham and Community Health Care Foundation (Hospital Fund), or the Owen Sound Animal Shelter in Owen Sound.

HMCS MAGNIFICENT, HMCS HAIDA, HMCS RESTIGOUCHE, HMCS MARGAREE, HMCS BRAS D'OR

ST. GERMAIN, Jean Joseph Dominique, CPO2 - (1932-2011) - Peacefully after a courageous battle with cancer, at the age of 79, with his loving family by his side. Beloved spouse and best friend of Dolorès St. Germain (nee Mailhot). Loving father to Marc and Janet (Alan). Doting grandfather to Christianne and Patrick. Jean will be missed by his brother, Andre (Janine) and his sister, Thérèse (Leo- Paul). Born in St. Angèle-de-Laval, Jean had a long and distinguished career in the Canadian Armed Forces. Jean served on the HMCS Magnificent, Québec, Lanark, Saguenay and Assiniboine. His travels continued with the Canadian Forces in Europe. Upon retirement from the Forces, Jean continued serving the forces with SISIP FS. Jean's family wishes to thank Dr. Laurie and the nurses and caregivers of the Ottawa General Hospital oncology department. Visitation and a memorial service will be held on Thursday, December 8 at the Heritage Funeral Home, 2871 St. Joseph Blvd. Orleans Ontario. Visitation from 9 to 11. Memorial Service at 11:00. Donations to the Canadian Cancer Society in lieu of flowers would be appreciated.

STILES, Russell Allen - It is with great sadness that the family of Russell Allen Stiles of Fredericton, announce his death on Monday, January 24, 2011 at the Dr. Everett Chalmers Hospital after a lengthy illness. Survived by his loving wife, Willena (Weatherby), daughter Maureen of Ottawa, sons Brendan of Calgary, Ken of Ottawa and Keith of Fredericton, step-daughter Linda (Edwin) Willms of Brooks, AB, grandsons Alan and Matthew (Asia) Hodgkinson of Ottawa , granddaughter Eileen (Steven) Fifield of Victoria, BC, step-granddaughters Holly (Trevor) Balderson and Lorie Staz of Calgary and great-grandson, Brody Hodgkinson of Ottawa. Predeceased by his father, Cecil (Middlesex, NB) and mother, Lydia Bleakney, (Stewiacke, NS), and sister, Lorraine Steves (late Gerald). Russell is also survived by sisters Shirley (late Walter) Spencer of Riverview, NB, Myrtle (late George) Power of Salisbury, NB, and brother Stanley (Joan) of Linden, NS, and many nieces and nephews. Born in Moncton, NB, on August 13, 1928, Russell joined the Sea Cadets while attending Moncton High School and, upon reaching the required age of 17 ½ years, joined The Royal Canadian Navy in March 1946. Russell served on three Tribal Class Destroyers, qualified as an anti-aircraft gunner and then served on the aircraft carriers HMCS Warrior and HMCS Magnificent. Russell qualified for Petty Officer in 1950 and took his discharge in March 1951. Upon his return to Moncton, he worked for the Canadian National Railway and then became a salesman in 1954 with The Singer Sewing Machine Company, and in 1956 was transferred to Fredericton as manager. In 1961 he founded Brunswick Catering Ltd. In addition to being Fredericton's first mobile catering service, the company catered to numerous weddings and social functions for many years throughout the city and surrounding areas, Brunswick Catering also operated the cafeteria at the head offices of the N.B. Power Commission. During his career, Russell was responsible in 1980 for forming the Fredericton branch of The Canadian Food Services Executive Association, and he received a Certified Food Executive Degree from the Association. Russell retired from the food industry in 1995 but continued to work as a consultant with the Business Development Bank for many years. He was a Life Member and Past President of Marysville Branch #15 of The Royal Canadian Legion and received the Legion's highest award, The Meritorious Service medal. Russell was also a Life member of The Fredericton City Club. Russell's idea of a good time was always being involved with a special project, usually of his own making. He loved to fish, hunt and golf with his many friends. He enjoyed boating, doing crafts and making wood carvings, and loved to give the finished products of his artistic endeavours to friends and family. The family will receive condolences at Bishop's Funeral Home, 540 Woodstock Road, Fredericton, on Friday, January 28, 2011 from 12 Noon until 2:00 PM. A service celebrating Russell's life will be held from Bishop's Funeral Home Chapel immediately following the visitation at 2:00 PM. Rev. Dr. Norman Whitney will officiate. A Legion Tribute Service will be held during the funeral service. Honorary Pallbearers are Clair Hawkins, Joe Doiron, Don Nixon, Don Dinsmore, Bud Hartley, Bill White, Merv Burchill, Hazen Thomas, Richard Pedersen, Ralph Norrad, Tom Scholte, Gerrard Marche and Murray Davidson. In lieu of flowers, donations to the Canadian Cancer Society, the Palliative Care Unit of DECH or to a charity of the donor's choice are most appreciated. The family would like to express their gratitude and thanks to Dr. Grant, Dr. Tom Barry, Chaplain Roger Richardson, Extramural and all the wonderful nurses of the Palliative Care Unit, DECH, for their unwavering care and support during his lengthy illness.

STORRS, Antony Hubert Gleadow, Rear Admiral, RCN. Born in Overton, Wales on April 1, 1907. Died in Victoria, B.C. on August 9, 2002.

Antony Storrs, the Canadian rear admiral who led a vital minesweeping operation in advance of the Allied invasion of Normandy on June 6, 1944, has died in Victoria, B.C. at the age of 95. Adm. Storrs was the leader of the 31st Mine Sweeping Flotilla, a Canadian naval unit that cleared the waters around the proposed landing site, Omaha Beach, before dawn on D-Day. Long afterwards, he told his son that he hadn't expected to survive the assignment. "He figured it would be a one-way trip and that the chances of coming out alive were fairly slim," said Andrew Storrs, an Ottawa chartered accountant. "But he was lucky and the Germans didn't realize he was in that close and didn't fire on him." Adm. Storrs eventually became Canada's senior officer at sea. He received a Legion of Merit from the United States and a legion d'honneur and croix de guerre from France. After the war he assumed control of the aircraft carrier HMCS Magnificent, the largest ship in the Royal Canadian Navy. In the 1960s, as director of the national coast guard, he escorted the American icebreaker Manhattan through a controversial voyage across the Canadian arctic. In the 1970s, he headed a team of consultants working to help Iran develop a coast guard. "He was willing to take risks but he always weighed the odds carefully," Andrew said. "And whatever he did, he researched it very well. He always made sure he was well prepared." Born in Overton, Wales in 1907, Tony Storrs lost his mother at the age of five and his father at 14; his guardian gave him a choice of articling for a bank in London or enrolling in a naval college. After several years of naval training, he circumnavigated the globe as a merchant seaman aboard the William Mitchell, one of the last three-masted sailing ships in the British commercial fleet; it was retired in 1927. Throughout much of the 1930s he worked as a maritime customs officer for the Chinese government, patrolling the coast for smugglers of opium and other contraband, and was stationed in a place called Foo Chow when the Japanese invaded. "He and my mother had to walk out of Foo Chow to Shanghai, where they managed to catch the last blockade runner out," Andrew said. Arriving in Victoria in November 1940, the 33-year-old master mariner joined the volunteer reserve of the Royal Canadian Navy and was given command of a corvette on assignment to the Aleutian Islands. Later transferred to Canada's east coast, he sailed convoys out of Halifax, N.S. and St. John's, Nfld. His minesweeping duties in the English Channel began in 1943. "He was very strict, but I also thought of him as being very fair," said Frank Curry, who served under Adm. Storrs aboard the HMCS Caraquet in WWII. "He was fair with everybody he touched." Published by Lugus in 1990, Mr. Curry's book War at Sea: Canadian Seaman On The North Atlantic records many dramatic episodes involving the Caraquet, such as its first encounter with flying bombs in the strip of the Channel known as "buzz-bomb alley": "As soon as we entered buzz-bomb alley with our convoy, a group of flying bombs howled out of the darkness, above the convoy. Their awesome roars, combined with their eerie, flickering, flaming tails, made them a terrifying spectacle as they flew their predetermined course to London." Employing anti-aircraft guns, some of the ships became expert in shooting down the German rockets." As the commander not only of the Caraquet but of a flotilla of six other ships, Adm. Storrs kept his cool under duress and could think clearly even under great pressure, Mr. Curry said. Once, when a magnetically-sensitive mine was dragged up to the ship while a cable was being retracted, he ordered the gear loosened and the ship forward at full speed, gaining just enough distance to avoid serious damage when the mine exploded. He was famous for his even temper but one night, after an American vessel accidentally rammed his anchored ship in its assigned sleeping berth, he sprang up to the bridge, grabbed a megaphone and addressed the other ship's young commanding officer in the frankest of terms. "The whole crew was in great glee because he let out a whole string of oaths as long as your arm," Mr. Curry recalled. "This was a small incident in the war, but it sure gave the crew a great boost." Returning to Canada in 1945, he fulfilled various naval roles, including commanding officer of the naval air station at Shearwater, N.S. and senior officer of the Nootka destroyer and the HMCS Magnificent. He was director of the National Defense College in Kingston, Ont. for four years before leaving the Navy in 1962. Joining the federal Department of Transport as director of marine operations, including the national coast guard, he established a coast-guard school in Sydney, N.S. and initiated a hovercraft as a coast guard vessel in Vancouver. On an official trip to Russia he inspected the Soviet fleet of icebreakers, including a prized nuclear-powered icebreaker, the Lenin. He also travelled across the Canadian arctic on a coast guard icebreaker that escorted the American oil tanker Manhattan through the northwest passage in 1969. Although the Trudeau administration and many editorialists regarded the Manhattan's journey as a test of Canada's sovereignty over the high arctic, Adm. Storrs was genuinely intrigued with the navigational challenge and put much effort into assisting the tanker through the ice-clogged northerly seas. After retiring from government in 1972, he headed a group of Canadian consultants hired to help Iran build a coast guard for use in the Persian Gulf. He commuted regularly from Ottawa to Tehran, often staying there for a month at a time until the project collapsed with the demise of the Peacock Throne in 1979. "I was one of the last ones out of Iran, and Storrs called me and said, 'Don't leave until you've got all the money they owe us,'" recalled Tom Irvine, an Ottawa-based marine consultant. Adm. Storrs was a board member of the Maritime Museum in Victoria and a member of the Naval Officers Association of Canada and other organizations. He is survived by his wife Joy in Victoria; sons Andrew of Ottawa and Robin of Milan, Italy; two grandchildren and a stepbrother, Adrian Storrs of England. After a funeral in Victoria, his cremated remains were carried aboard a naval vessel and scattered at sea.

HMCS DAWSON - 1st Commanding Officer

HMCS DRUMHELLER - 3rd Commanding Officer

HMCS CARAQUET - 2nd Commanding Officer

HMCS MILLTOWN - 3rd Commanding Officer

HMCS ARMENTIERES - Commanding Officer 31 Mar 1941

STRUM, Gordon Eugene - (1928-2012) - 83, Aylesford, Kings Co., passed away on Saturday, August 11, 2012, in the Grand View Manor, Berwick. Born in Hortonville, Kings Co., he was a son of the late Percy and Ella Strum. Gordon had served in the Royal Canadian Navy for 27 years, achieving the rank of Chief Petty Officer and was awarded the Canadian Decoration and Clasp. During his time in the navy he served on many ships including the HMCS Margaree, Protecteur, Provider, Boniventure, Ottawa and Cap de la Madeleine. Gordon had been a member of the Royal Canadian Legion, Ortona Branch No. 69, Berwick, and St. Mary's Anglican Church, Auburn. After his navy career he worked for the Nova Scotia Department of Highways until his retirement. Gordon was an avid gardener and hunter. Surviving are his wife of 61 years, Rhoda A. (Barlow) Strum, Aylesford; son, Bradley (Marsha) Strum, Bedford; daughters, Deborah "Debbie" (Peter) Dufault, New Glasgow; Anna (Barry) Joudrey, Orilla, Ont.; Jocelyn (Norm Morine) Rippey, Waterville; Bambie Hamilton, Aylesford; grandchildren, Shelley, Michael, Victoria, Christopher, Jay and Jessilyn; great-grandchildren, Mason, Ashton and Dakota; great-great-grandchildren, Finn, Harrison, Trent, Nathan and Tyler. Besides his parents, he was predeceased by a son-in-law, Jim Rippey; grandson, David Hamilton; brother, Gerald (Edith) Strum. Arrangements have been entrusted to Bryce Johnstone of DeMont Family Funeral Homes & Cremation Service (902-538-8317). There was no visitation. A private graveside service took place at 2 p.m., Tuesday, August 14, in the Berwick Cemetery, with Canon Emery Harris officiating. Family flowers only, donations in his memory may be made to the Alzehimer Society of Nova Scotia or to any charity. The family would like to say a special thank you to Dr. Christina Mercer and to his second family on the Winslow Unit of the Grand View Manor. (Halifax Chronicle-Herald 14 Aug 2012)

HMCS BONAVENTURE, HMCS MARGAREE, HMCS OTTAWA, HMCS CAP DE LA MADELEINE, HMCS PROVIDER, HMCS PROTECTEUR

STYMEST, Leslie Holt - age 74, of Lower Sackville, N.S. and Port Moody, B.C., passed away Tuesday, April 11, 2006 in New Westminster, B.C. of cardiac and kidney complications. He was born October 25, 1931, in Saint John, N.B. He enlisted in the Royal Canadian Navy at the age of 16. Les was a veteran of the Korean War. He served aboard HMCS Huron, Bonaventure, and Iroquois naval ships. He retired from the Navy after 20 years, at the rank of Petty Officer. Following his naval career, Les was employed with Department of National Defence (DND). He was a resident of Sackville for more than 38 years. In the late 1980's he also took up residency in B.C. and enjoyed living six months of the year on the West Coast. Les was predeceased by his parents, Ira and Alice (Dykeman) Stymest, and brother William (Bill), Saint John, N.B. He was also predeceased by his former wife, Therese Stymest (Ingram), Sackville. He is survived by his sister Clare Dickson (Murray), Riverview, N.B., sons and daughters, Michael, B.C., Debbie Hum (Norman), Halifax, Sandra, Toronto, Danny, Toronto, David (Susan), Sackville, Peter (Marlene), Sackville, Anthony (Noreen), Beaver Bank, and Greg (LeeAnne), Halifax, 13 grandchildren, one great grandson, seven nieces and nephews and extended family. He will be deeply missed by family and friends. Remains have been cremated. Visitation Monday, April 17, 2-4 p.m. and 7-9 p.m., Atlantic Funeral Home, 125 Sackville Drive, Lower Sackville. Funeral Service 10:00 a.m., Tuesday, April 18, in St. John Vianney Church, Lower Sackville. Reception immediately following. Burial in Oakridge Memorial Gardens. Family flowers only.

TESSIER, Yves Georges (06 Dec 1936 - 24 May 2010) - 73, of Hammonds Plains passed away May 24, 2010 at the QEII Hospital. Born in St. Cesaire, Quebec, he was the son of the late Rolland Tessier and Suzanne (Audet) Tessier. Yves was a serving member for 28 years (1954-1982) in the Royal Canadian Navy. He served on several ships including HMCS Bonaventure, HMCS Nipigon, HMCS Kootenay, HMCS Skeena, and HMCS Athabaskan. Yves also worked at the Stadacona in weapons school. During his years in Shannon Park, he served as an assistant mayor and councilor. After retirement, he worked as a Commissionaire for 10 years. Yves was a loving husband and father and grandfather. He enjoyed spending quality time with his family, especially his grandchildren. He is survived by his wife, Violet Tessier, daughters: Paulette (Phil), Lisa (Robert), Diana (Richard), and Shelley (Lloyd), son: Michel (Michelle), sisters: Colette, Lise, Hugette, Nicole, Michelle, Marie Andree, and Angele, brothers Marcel, Serge, and Luc, grandchildren: Alex, Genevieve, Jessie, Sidney, Evan, Tanner, and Justin, as well as several nieces and nephews. Visitation will be held Thursday, May 27th from 2-4 & 6-8 p.m. in J.A. Snow Funeral Home, 339 Lacewood Drive, Halifax. Funeral service will be held on Friday, May 28th at 10:00am in St. John Vianney Church, 4 Beaver Bank Rd, Lower Sackville. Cremation to follow. In lieu of flowers, donations may be made to charity of choice.

HMCS BONAVENTURE, HMCS ATHABASKAN, HMCS NIPIGON, HMCS KOOTENAY, HMCS SKEENA

THOMAS, Edgar John Boyle, LCDR - With extraordinary courage and dignity our beloved father quietly crossed the bar with his family at his side on Saturday, August 10, 2002, in his 79th year. A life filled with distinction and adventure, our fathers association with the Canadian Forces was a source of justifiable pride during his 23 year affiliation. His faithful and dedicated service as a fighter pilot and an Officer to the Royal Canadian Air Force, the Royal Navy, the Royal Canadian Navy, the Canadian Armed Forces, and to our country is an example to us all. After his last Commission as First Lieutenant Commander of Canada's last Aircraft Carrier HMCS Bonaventure, our father accepted the position of Area Officer Sea Cadets HMCS Chippewa in Winnipeg, MB, August 1964. In his four years as Area Officer, much valued experience and character building knowledge was imparted to the up and coming service men of today. In April of 1968, he was Honourably Released at Canadian Forces Headquarters. On a career finishing note, our father was Manager for Canada Post Corporation, Ontario Region and later awarded the Distinguished Order in Canada and the St. John Medal of Honour by His Excellency the Governor General with Royal Sanction. While embracing unfailing courtesy in coping with the afflictions of age and years of failing health, Dad taught us the best lessons of life. His kindness, generosity and strength of purpose is his legacy and will inspire us always to "look after your next astern" and become the best we can be. Remembered by the entire family for his complete devotion to his late wife of 30 years, Janet; and to cherish his memory are his children, Brad (Jackie) Boyle, Sherry Boyle (Mike), and Candace (Danny) ONeill, Brett (Cydni) Bristow, and Grant Bristow. His mischievous sense of humour will be so sadly missed by his grandchildren, Rob, Bridget, Lindsey, Haley, Nicolle, Daniel, Andrea; and great-grandchildren, Tyler, Madison, Paige, Riley; and our loyal and loving family treasure, Linda. Friends may call at the Turner & Porter Yorke Chapel, 2357 Bloor St. W. at Windermere, east of the Jane subway, Toronto, (phone 416-767-3153) from 7:00 to 9:00 p.m. Thursday. Funeral service in the Chapel on Friday, August 16 at 1:00 oclock p.m. Interment Park Lawn Cemetery. In lieu of flowers, friends may wish to make a donation to a charity meaningful to them or with our appreciation in Dads memory to the Canadian Cancer Society or the Spitfire Restoration Project.

TURNER, Bruce Archie - World War II Navy Veteran, age 94 years, passed away peacefully Sunday, October 20, 2013 at Parkstone Enhanced Care, Flemming Way. The last surviving member of his family, Bruce was born in Windsor, Ontario October 3, 1919 and was one of three sons born to Archibald Sydney and Lily (Hodgson) Turner. He attended Sandwich High School where he received the school letter for basketball. Before he could finish and graduate high school, he joined the Navy, and left for training in British Columbia. After training, he was drafted to Halifax during the Second World War and proudly served as Chief Petty Officer on the Flower-class Corvettes. He married the love of his life, Geraldine Earle, on September 21, 1942 and they happily celebrated their 70th wedding anniversary in 2012. Bruce loved Navy life, but being required to retire at age fifty, Bruce went back to school. He obtained his Grade XII GED and then enrolled as one of the first male students to attend Mt St Vincent University in the late 60's, graduating with his Junior Diploma in teaching in 1971. He taught at Bloomfield School and Clayton Park Junior High School for ten years before retiring at the young age of 62. The next phase of his life saw he and Gerry enjoying road trips across Canada, renting a home in Florida and going on many cruises. Even with their travels, Dad had time to show his creative side. Turner means a "turner of wood" and, as his name implies, he became a fine wood carver of birds and animals, as well as, a creator of children's toys. A poet at heart, Bruce found joy and solace in both the creation and reciting of poetry, which he was able to do from memory, even in his final days. Bruce is survived by his daughter Jan Cochrane (Phillip), sons Michael, Eric (Marie), Greg (Lynn) and sister-in-law Laurel Turner; Grandchildren: Ericka, Sean, Erin, Adrianne and Christopher; Great Grandchildren: Ben, Nik, Julia and Liam, as well as, many nieces and nephews. Bruce was predeceased by his true love, Gerry, his parents and his two brothers Sydney and Ronald. Cremation has taken place. Visitation will be Thursday, October 24, 2013 at 1:00 p.m. at Cruikshank's Funeral Home, 2666 Windsor Street in Halifax. The funeral will follow the visitation, at 2:00 p.m., in the Chapel at Cruikshank's Funeral Home with Father Lloyd O'Neill officiating. Interment will be in Mt. Olivet Cemetery immediately following the ceremony. In lieu of flowers, memorial donations may be made to the Heart and Stroke Foundation. Special thanks to the staff, and residents, of Flemming Way for their kindness and friendship to Dad. They were truly his family, when his family could not be there with him. We love you forever and always, Papa.

HMCS BONAVENTURE, HMCS RIMOUSKI, HMCS QUEBEC, HMCS TERRA NOVA, HMCS LAUZON, HMCS PENETANG, HMCS MALLARD

VONDETTE, Henry William, B.A., M.A, O.M.M., C.D, Captain, RCN - Born April 14, 1924 in Pembroke, Ontario, passed away July 20, 2006 in North Vancouver, B.C. He is survived by his wife of 57 years Ursula, his three sons, Dr. Michael (Joanne), Christopher (Sheila) and Timothy, his daughter, Nancy, seven grandchildren, Alexandra, Mark, Matthew, Michelle, Jonathan, Beth and Kathryn and sisters-in law, Connie Vondette and Evelyn Anderson. He served 38 years in the Canadian Navy, including service as a leading signalman on corvettes and destroyers during the Battle of the St. Lawrence and the North Atlantic. After the war, he was commissioned as an officer having graduated from the Royal Naval College in Greenwich, England. He served in the Korean War on the HMCS Cayuga and later commanded the frigate HMCS Stettler, the destroyer HMCS Restigouche, the aircraft carrier HMCS Bonaventure as her last captain, and the fleet replenishment ship HMCS Preserver. While still in the navy and in command of ships at sea, he started university studies on a part-time basis, graduating "summa cum laudae" with his B.A. (St. Mary's University) and M.A. (Dalhousie University). After retiring from the navy, he worked as the habourmaster for the Port of Vancouver. A Memorial Service will be held at 1:30 p.m. Thursday, July 27, 2006 at St. Andrew's and St. Stephen's Presbyterian Church, 2641 Chesterfield Avenue, North Vancouver. In lieu of flowers, donations may be made to the memorial fund of St. Timothy's Anglican Church, North Vancouver, or the Mission to Seafarers.

HMCS TRAIL - Served in Trail as a Visual Signalman, RCNVR

HMCS ARROWHEAD - Served in Arrowhead as a Signalman, RCNVR

HMCS TRILLIUM - Drafted to Trillium Mar 1943 as a Signalman, RCNVR

HMCS SEA CLIFF - Served in Sea Cliff as Yeoman of Signals, RCN

HMCS RESTIGOUCHE - Served in Restigouche as Yeoman of Signals, RCN

HMCS ONTARIO - Served in Ontario as LCdr, RCN

HMCS STETTLER - 6th Commanding Officer

HMCS RESTIGOUCHE - 4th Commanding Officer

HMCS BONAVENTURE - Served in Bonaventure in 1969 as Cdr, RCN XO. 10th Commanding Officer

HMCS PRESERVER - 4th Commanding Officer

WEBB, Kenneth - (1924-2012) Peacefully at the John Noble Home, on Thursday, April 5th, 2012 in his 88th year. Beloved husband of Barbara for over 65 years. Loving father of Janet (Raymond) Kinnaird, and Darryl Webb. Devoted grandfather of Dennis (Kara) Hendershott, and Tony Kinnaird, and his great-grandchildren Amber, Sydney, Hailey, Maggie, Ethan and Taryn. He is predeceased by his parents, three brothers and three sisters. He will also be fondly remembered by his brothers-in-law Ted (Marg) Sabine, Jack (Barb) Sabine, and Bruce (Alma) Sabine, and many other nieces, nephews and friends. Ken served in the Royal Canadian Navy, serving on the HMCS Dundas during the Second World War. He was a representative of the Royal Canadian Navy at Queen Elizabeth II Coronation on the HMCS Magnificent, and was a founding and life member of the Brant Naval Veterans' Association, past president of the Navy Club, and retired after 40 years from Cockshutt's / White Farm Equipment in 1980. He spent 18 years enjoying his retirement wintering in Homassasa Springs, Florida, and summers at Shore Acres in Port Dover, Ontario. A Memorial Service will be held at the Hill & Robinson Funeral Home and Cremation Centre, 30 Nelson St. on Tuesday, April 10th at 1:00 p.m. Cremation has taken place. Donations to the Alzheimer Society, or Aberdeen would be appreciated.

WEIR, David Russell Edwin, CPO, RCN (20 Sep 1926 - 31 Oct 2007) - With great sadness we mourn the loss of David Russell Edwin Weir. David is survived by his wife of 8 years Verona, his daughter Kathy (Weir) Piotrowski, her husband Richard, two granddaughters Rachael and Reaghan and his son David and wife Maureen. David was born in Regina, Saskatchewan but grew up in Vancouver, B.C. As a teen he joined the RCNVR at HMCS Discovery. Subsequently in the Royal Canadian Navy he served on both coasts in HMCS Thetford Mine and the air craft carriers HMCS Magnificent Warrior and Bonaventure. David was stationed at HMCS Shearwater in Dartmouth, N.S. and at Squadron VU 33 in Patricia Bay, B.C. David retired from service in 1964. In civilian life David had many charitable interests to which he gave his time. These Interests included the Freemasons of Nova Scotia and B.C., the Shriners Club of Victoria and the United Commercial Travelers. In his later years prior to the decline in his health David was a volunteer driver for the Canadian Cancer Society. A celebration of David's life will be held on December 7, 2007 at 2 pm at the Hilton Vancouver Metrotown, 6083 McKay Avenue, Burnaby. In lieu of flowers the family requests donations made in David's name to either the Canadian Diabetes Association or the Alzheimer's Society of Canada.

WELLAND, Robert Philip, Rear Admiral, RCN - Died 28 May, 2010, in White Rock, B.C., after a brief illness. Born in Oxbow, Saskatchewan 7 March 1918. Father of Michael, Tony, Christopher and Gill (Christauria). Stephanie, their mother, predeceased him, as did his companion Margot Hanington. He is survived by two sisters, Greta (Mrs. Allan Torrie) and Pamela (Mrs Alan Abercrombie), his grandchildren, his sister-in-law Helma Campbell, and by many nieces, nephews and step-children. He grew up in McCreary and Dauphin, Manitoba. He joined the Navy at age 18 as an officer cadet and spent the next 4 years at sea with the British Navy. In 1940 he joined the destroyer, HMCS St Laurent participating in the evacuations from Dunkerque. Always in destroyers during World War II he became captain of HMCS Assiniboine at age 25, and was captain of HMCS Haida (now a museum in Hamilton, ON) for the last year of the war. He commanded the destroyer HMCS Athabaskan in Korea for the first year of that war. In peacetime he commanded the cruiser HMCS Ontario, the Naval Air Station, HMCS Shearwater, founded the Officer training establishment HMCS Venture and commanded the Canadian sea-going fleet during the Cuban Missile crisis in 1962 from the aircraft carrier, HMCS Bonaventure. He became a specialist in anti-submarine warfare during World War II and was active in the development of new ships and equipment throughout his 30-year career. He retired in 1966 as a Rear Admiral, having become Vice Chief of Naval Staff. After his retirement from the Navy, he entered the aircraft related industry. He was a director of the Canadian Air Industry Association and president of his own air traffic control company for many years. He maintained naval connections serving as Honorary Chairman of the Navy League and participated in the Naval Officers Associations. Donations may be made to the Naval Benevolent Society. The funeral will be celebrated on Friday, June 4th at Victory Memorial Park Funeral Chapel, 14831-28 Avenue, Surrey, B.C. at 1 p.m.

HMCS ASSINIBOINE - Appointed to ASSINIBOINE on 02 Apr 1943 as Lt, RCN. 9th and 11th Commanding Officer

HMCS HAIDA - 2nd Commanding Officer

WHELLY, Joseph - The death of Rev. Joseph E. Whelly occurred at his residence, 104 Leinster St. on Wednesday, January 31, 2007. Father Whelly was born in Saint John on May 10, 1910, a son of the late James J. and Elizabeth A. (White) Whelly. He attended St. Malachy's School, St. Vincent's Boys High School, St. Joseph's University, and Holy Heart Seminary. He was ordained a priest of the Diocese of Saint John on Jan. 6, 1937 by Most Rev. P. A. Bray, C.J.M. Following his ordination Fr. Whelly spent his first two years as a priest in St. Alphonsus Parish, Hampton, St. George Parish, St. George, St. Andrew's Parish, St. Andrew's by the Sea, and Holy Rosary Parish, St. Stephen. From November 1938 to August 1944 he served at Our Lady of the Assumption Parish, Saint John before becoming a chaplain for the Royal Canadian Navy for 13 months from August 1944 to September 1945 when the Second World War ended. He returned to the diocese to undertake priestly duties at the Cathedral of the Immaculate Conception before going back to sea in July 1946. He was the Royal Canadian Navy's command chaplain of the Atlantic coast in 1947 and held a similar title in the Navy's Pacific coast at Esquimalt, B.C., seven years later. He had been chaplain on board the HMCS Warrior aircraft carrier and appointed chaplain to another carrier, the HMCS Bonaventure. He was stationed in Ottawa in 1956 and a year later was command chaplain to the flag officer on the Atlantic coast. He retired from the Navy in 1965. After leaving the Navy, he returned to the Cathedral and nearly two years later became pastor of St. Augustine's in Westfield, where he served until 1981. After leaving St. Augustine's, Fr. Whelly assisted the priest of various parishes in the diocese and spent time in Florida working with the clergy there, especially in St. Anthony's and Sacred Heart parishes. Later he began to offer masses at St. Vincent's Convent six days a week. It was only recently that he had given this up. He was predeceased by six brothers, Francis, George, James D., Fr. John, C.S.C., Arthur W., Q.C., and Charles F., Q.C.; three sisters, Mary and Margaret Whelly, and Elizabeth Ann Desmond. He is survived by two sisters, Sr. Zetta Whelly, (Sr. Columcille) S.C.I.C., and Constance O. Murphy, both of Saint John; one sister-in-law, Beverly Whelly of Rothesay; and numerous nieces and nephews. Resting at the Cathedral Rectory, 91 Waterloo St., with visiting on Thursday February 1, 2007 from 7 to 9 and Friday February 2, 2007 from 2 to 4. Translation to the Cathedral of the Immaculate Conception will be held on Friday evening at seven o'clock followed by Vespers. Mass of Christian Burial will be celebrated in the Cathedral on Saturday at 10:30. Interment will take place in the Priests' Plot in St. Joseph's Cemetery.

HMCS WARRIOR - Appointed to Warrior 18 Jul 1946

WHITE, William Albert, C1CM4, RCN - (1917-2011) 93, Born in Halifax, survivor of the Halifax Explosion, and eldest son of William and Edith (O'Neill) White. He is survived by his loving wife of 61 years, Mary; sisters: Maureen and Jennetta, sons David (Susan), Timothy (Doris), and Christopher (Jo-Anne), and daughter-in-law, Barbara. Grandchildren: Christine, John (Lisanne), Andrea, Ashley, Allison, Andrew, Lisa, Jonathan (Tamiko) and great-grandson, Lenai. He is fondly remembered by numerous nieces and nephews. Predeceased by brothers Clarence and Raymond, sister Mary and son William Joseph. He joined the navy on the 11th of September 1939. He served at The Battle of the Atlantic during WWII. He served on HMCS Kootenay, St. Stephen, Magnificent, Quebec and Saguenay. He retired after 27 years with the Rank C1CM4 – C. D. Medal. He then spent nearly 30 very enjoyable years as a chef for the Dennis family. Visitation at J. A. Snow Funeral Home, 339 Lacewood Dr., Halifax, (902) 455-0531 on Wednesday, January 19th between 6:00 and 8:00 p.m. Funeral mass at St. Mary's Cathedral Basilica, Spring Garden Road on Thursday, January 20th at 10:00 a.m. Reception to be held at J.A. Snow Funeral Home, 339 Lacewood Dr., following service. Private interment Veteran's Memorial Cross. In lieu of flowers donations can be made to The Alzheimer's Society or charity of choice.

HMCS KOOTENAY - Served in Kootenay in 1944 as a PO.Ck

WINTER, Richard Warren, RCN(R), Lt (O) 1949 - 1964 (18 Oct 1932 - 05 Oct 2010) - On Tuesday, October 5, 2010, Dick Winter passed away. He was predeceased by his loving wife, Lynne on July 22, 2007. He leaves behind four children and nine grandchildren, David (Anne), Mackenzie (Melanie), Meg, Sam; Cheryl, Brandon and Shanna; Scott (Sandy) Jessica, Carlie, Laura; Gary (Sadie) Abigail, and two great-grandchildren, Oklyn and Koraly. Dick was born in Montreal and after the death of his father in 1935 his mother moved back to her home in Fredericton N.B. on a Beaverbrook Scholarship, Dick graduated from UNB with a B.Sc in 1953. He attended Dalhousie University and received his M.D.C.M in 1958. After two years as a country G.P. in Port Elgin, N.B. he completed four years Post Graduate Resident Training in O & G at Halifax and Toronto. He successfully passed the written and oral specialty exams, and received FRCS(C) 1964. Dick was in private practice in O & G at the Baker clinic 1964 to 1994. During his career in medicine he was President of AMA 1979 to 1980, President of SOGC 1982 to 1983, Board member CMA 1981 to 1982, Chief of O & G RAH 1983 to 1991 and Clinical Prof O & G at the U of A. Dick was in the RCN (R) for seven summers, while attending university, and received his commissions Slt (O) May 1952. He attended the coronation of Queen Elizabeth II June 1953, followed a week later by the Spithead Naval Review of fleet, as aircrew aboard H.M.C.S Magnificent. Cremation has occurred. At Dick's request no memorial service will be held. Dick will be interred at the family plot alongside his wife Lynne in Fredericton, N.B. In memory of Dick, donations may be made to the RAH Foundation O & G Perinatal Medicine, 10240 Kingsway, Edmonton, AB T5H 3V9.

WITTHOEFT, Karl Anthony (26 Mar 1936 - 21 May 2013) Karl Anthony Witthoeft passed away peacefully on May 21st, 2013 at the age of 77. Predeceased by his loving wife Ruth, his parents Rose and Henry, and his brother Peter. He will be deeply missed by his siblings (and in-laws), Madeleine (Joseph), Faith (Charlie), Roxanne (Larry), Meta (Marc), David (Lena), Colleen and (Thel), his step-son Ken (Norelle), his grandchildren, his many nieces and nephews, his dear friend Suzanne, and his curling buddies. Born on March 26th, 1936 in Montreal, he served in the Canadian Forces on the HMCS Bonaventure from 1956 to 1959, and the HMCS Magnificent. He loved sports (curling, golfing, baseball, football, hockey and volleyball), was an avid sportsman, and loved to travel. There will be a celebration of his life held at Alexandria Curling Club, Main St., in Alexandria, Ontario, on Sunday, June 23rd, 2013 at 3:00 p.m.

WITWICKI, Anthony Nicholas (Tony) October 12, 1927 January 22, 2006 In the early morning hours, Tony took his final turn on the dance floor and peacefully sailed away at Glengarry Hospital. He was a loving Partner, amazing Dad, terrific Grandpa and enthusiastic Great Grandpa. Tony was born in Bield, Manitoba and was a plow jockey" on the family farm until he joined the Royal Canadian Navy in 1946. He saw the world from naval ships, HMCS Athabaskan, Sioux, Sault Ste. Marie, Crescent and Canada's largest aircraft carrier Bonaventure, until his retirement in 1964. One of Tony's proudest memories was saving an entire crew while serving on HMCS Sault Ste. Marie during a typhoon in August 1952. Subsequently, he was promoted to CPO 2nd Class. Tony began a new career with the B.C. Civil Service until his retirement in 1978. Retirement opened a new volume of learning for Tony. He spent many years auditing courses at UVic, and was stimulated by the freedom of knowledge. Although he never earned a degree, he was thrilled when he was invited to join the Faculty Club. There began a new tradition in Tony's life. He spent the last 5 years of his life going daily to his club" for lunch, keeping up on current events and changing world views. He especially enjoyed the stimulating discussions regarding Hockey and Baseball. Tony was a big fan of Hockey and cheered on the Ottawa Senators and Toronto Maple Leafs. His favourite players were Maurice The Rocket" Richard and Bobby Orr, among a list of favourites. He inspired lifelong learning in all he met, and was quick to smile and laugh with family and strangers alike. Tony gave us a love of the outdoors through many years of hiking and camping on Vancouver Island. You are welcome to sit on Tony's bench in Beacon Hill Park and enjoy the ships and mountains. Look for the bench reading Tony Witwicki, a Prairie Sailor". Tony also helped create the cement sea creatures at Cadboro Bay Park with the Chamber Of Commerce in the 1950's. Tony gave generously to others throughout his life, including 27 years of donating blood to the Canadian Red Cross, and donating hundreds of books along with his fine telescope to UVic. Tony is predeceased by his brothers Angus, Joe, Metro, Pete and John, sisters Anne, Nell, Margaret, and Mary. He is survived by his brother Stan, sisters Teenie, Helen, and Marjorie, loving longtime partner Ursula Taylor, former wife Mary (also known as Betty) and his three children, Shirley (Larry) of Victoria, Cynthia (Bruce) of Mill Valley, CA., Michael (Anne) of Airdrie, AB, and 6 wonderful grandchildren, all of whom Tony referred to as his lighthouses"; Christopher (Melissa) of Milwaukee, WI, Michelle (Paul), Denise (Justin), Laura (Perry) all of Victoria, Kelly and Ryan of Mill Valley, CA., and one inspiring great granddaughter, Tony's Little Pink Koala Bear" Emma Bree, of Victoria. A memorial Service will be held at Tony's Legion, the Trafalgar/ Pro Patria Branch, #292, 411 Gorge Rd. East, Victoria, on Wednesday, February 22 from 1:00-3:00 pm. In lieu of flowers, please donate to the Red Cross, the SPCA, or the Canadian Heart and Stroke Foundation. Enormous gratitude to Dr. Chris Pengelly and Helen for the care, wisdom, and understanding of our Dad. Thanks to the staff at 2 West, Royal Jubilee, and Glengarry Hospitals.

HMCS BONAVENTURE, HMCS CRESCENT, HMCS ATHABASKAN, HMCS SIOUX, HMCS SAULT STE. MARIE

WITWICKI, Stanley Walter (11 Jan 1933 - 08 Dec 2013) - Born in Dauphin, MB, Stan joined the RCN in April 1951, subsequently serving on the aircraft carrier HMCS Magnificent. In 1956, he moved to B.C. Stan belonged to the RCL Br. 88, Canadian Naval Air Group, Golden Ears Flying Club, and POCO Minor Hockey Association. Music inspired Stan and his tenor voice was valued by church choirs, Coquitlam Chorale, M.R. Silvertones, and M.R. Variety Plus. He is survived by his wife of 46 years, Jane, son Patrick (Margaret), daughter Kathryn (Ben Fishman), grandsons Asher and Joshua, sisters Helen Sigvaldason and Marj Mossman (Carl), and many nieces and nephews. Special thanks to all the Caring Angels at Hawthorne South Cottages, and Dr. S. Barron. A memorial celebration will be held Dec. 19 at 1p.m. at Golden Ears United Church, Dewdney Tr. Rd. M.R. We would appreciate memorial donations to the Alzheimer's Society or Golden Ears United Church.

YULE, Andrew Campbell, CPO (03 Nov 1916 - 11 Jun 2002) He served with the R.C.A.F. during WWII and then with the RCN from 1945-1966 during which time he served on both the HMCS Magnificent and the HMCS Bonaventure. A memorial was held June 22, 2002.