---
HMCS KINCARDINE K490
Castle Class Corvette
---
Laid down: 23 Aug 1943

Launched: 26 Jan 1944

Commissioned: 19 Jun 1944

Paid off: 27 Feb 1946

Fate: Sold to private interests, her final disposition is unknown.
Laid down and launched as HMS Tamworth Castle, she was, on completion, transferred to the RCN and commissioned at Middlesbrough on 19 June 1944 as HMCS Kincardine. After working up at Tobermory and Stornoway she arrived at Londonderry late in Aug 1944 to join EG C-2 but had to return to her builder's for repairs. Returning to Londonderry in mid-Sep 1944, she remained on local duties until 02 Oct 1944, when she left to join ON.257, her first convoy. Kincardine served as an ocean escort for the remainder of the war, leaving 'Derry for the last time at the beginning of Jun 1945. Briefly allocated to HMCS Cornwallis for training in Jul 1945, she then underwent a minor refit at Liverpool, N.S. Placed in maintenance reserve at Halifax in Oct 1945, she was paid off there on 27 Feb 1946. Later that year she was sold to the French government and resold in 1947 to Moroccan interests, to be renamed Saada.
---
Photos and Documents Ship's Company Photos Convoys escorted during WW2
---
Commanding Officers
A/LCdr Robert Patrick Brown, RCNVR - 19 Jun 1944 - 27 Aug 1945
A/LCdr A.E. Gough, RCNVR - 28 Aug 1945 - 13 Sep 1945
Skpr/Lt Angus Hector Campbell, RCNR - 04 Oct 1945 - 27 Feb 1946
---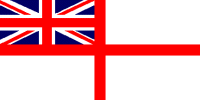 In memory of those who have crossed the bar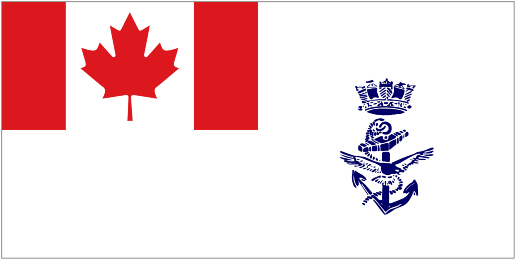 They shall not be forgotten
---
Former Crew Members
Brown, Robert Patrick A/LCdr, RCNVR - 09 Mar 1944 (Stand by) / 19 Jun 1944

Eakins, James Warner, Lt, RCNVR - 18 Jun 1945

Hutcheson, Robert Bazatt, Lt, RCNVR - 10 Apr 1944 (Stand by) / 19 Jun 1944

Metcalfe, Donald Folger, Lt, RCNVR - 17 Feb 1945

Rainsford, John Herbert, A/Wt (E), RCNVR - 19 Jun 1944

Sharpe, Leonard Burleigh, Lt, RCNVR - 20 May 1944 (Stand by) / 19 Jun 1944

St. Laurent, Renault Maurice Stephen, Lt, RCNVR - 11 Mar 1944 (Stand by) / 19 Jun 1944

Taylor, William Leonard, Lt, RCNVR - 07 Mar 1944 (Stand by) / 19 Jun 1944
---
Photos and Documents
BC Men part of crew of HMCS KINCARDINE

Vancouver Sun, 27 Jul 1944

Sailors listed in the article: McLeod, Charles (of Vancouver, BC); Maidland, Peter (of Duncan, BC); Farrell, Richard (of Vancouver, BC); Dallin, Edward Earl (of Victoria, BC); Cameron, Andy (of Vancouver, BC); May, Douglas Ernest Gost (of Chilliwack, BC)

Courtesy of Kasey Hussey

KINCARDINE Shipmates: L-R: Reg Rhodes, Ken Hussey and Alfred (Alfie) Reid

From the collection of Ken Hussey, RCNVR

Courtesy of Kasey Hussey

Sailors on HMCS Kincardine K490

Source: Obituary of Stanley Frederick

Sailors on HMCS Kincardine K490

Source: Obituary of Stanley Frederick

(JB01) HMCS Kincardine K490, Starboard side looking aft (JB02) HMCS Kincardine K490, Starboard side looking aft (JB03) Squid launcher on HMCS Kincardine K490 (JB04) Depth charge thrower on HMCS Kincardine K490 (JB05) HMCS Kincardine K490 under the White Ensign - Port side looking aft (JB06) Calm Seas - HMCS Kincardine K490 at sea (JB07) "Up Spirits" - Sailors on HMCS Kincardine K490 enjoying their Tot on V.E. Day. Written on back of photo " D. Carter"

From the collection of John (Terry) Bindley

Courtesy of Michale Brode

(RB11) "The Old Sweetheart Herself"

HMCS KINCARDINE K490

(RB12) Press release on the commissioning of HMCS KINCARDINE in the U.K. The CO of KINCARDINE, Lt Robert Brown (left) and Capt. T.C. Armstrong, DSC, RN, NOIC, Tees, England at the commissioning ceremony (RB13) Unidentified chaplain presiding over the commissioning ceremony (RB14) Prayers held on HMCS KINCARDINE during the commissioning ceremony (RB15) Lt Robert Brown, CO of HMCS KINCARDINE on the bridge with two of his officers on commissioning day (RB16) Service held onboard HMCS KINCARDINE. It is not known if it is related to the commissioning of the ship.

---

HMCS KINCARDINE 1st Reunion

July 9-10, 1989

Kincardine, Ontario

(RB27) Speech by J.W. (Bill) Smith, guest speaker at the 1st Kincardine Reunion - PDF file (RB28) Brief history of HMCS KINCARDINE (RB29-RB30) Newspaper articles on the 1st HMCS KINCARDINE Reunion

Crew members from HMCS KINCARDINE at the 1st KINCARDINE Reunion

The Kincardine Independent, Wed, 12 Jul 1989

Photo from the above newspaper article

(1) Harold Miles, Halifax (2) Dick Flower, Winnipeg (3) Jerry Walsh, North York (4) Stan Frederick, Winnipeg (5) Jack Stewart, Orillia (6) Edward Dallin, Prince Albert, SK (7) Dave Stone, Ingersoll

(8) Ken (duke) Marsland, Sarnia (9) Peter Harrower, Kingston (10) William Mahon, Downsview (11) Bill Taylor, Duncan, BC (12) Alfie Reid, Melville, NB (13) Duncan McPherson, Essex (14) Jason Durance, Tobermory (15) Wes Kaufman, Listowel (16) Morley Barnes, Mississauga (17) John Rainsford, Mayne Island, BC (18) Bob Smith, Lachine, QC

(19) Bill Hoffman, Kamloops, BC (20) Jack MacRiner, Scarborough (21) Harvey Hyde, Treherne, MB (22) Raymond Scalzo, Transcona, MB (23) Reg Rhodes, Peterborough (24) Cecil Curwin, Saint John, NB (25) Mirrild McCoy, Saint John, NB (26) Douglas May, Sardis, BC (27) Ivan Heath, Brampton (28) John Vincent, Listowel

From the collection of Robert P. Brown, LCdr, RCN(R)

Courtesy of Barbara Brown
---
Convoys escorted during WW2
| | | | | |
| --- | --- | --- | --- | --- |
| Convoy Desig. | Convoy Departs from | Arrives at | Join as escort | Depart Convoy |
| ON.257 | Liverpool (02 Oct 1944) | New York City (18 Nov 1944) | 03 Oct 1944 | 11 Oct 1944 |
| SC.159 | Halifax (18 Oct 1944) | Liverpool (02 Nov 1944) | 22 Oct 1944 | 02 Nov 1944 |
| ONS.36 | Liverpool (13 Nov 1944) | Halifax (03 Dec 1944) | 14 Nov 1944 | 28 Nov 1944 |
| HX.323 | New York City (29 Nov 1944) | Liverpool (13 Dec 1944) | 05 Dec 1944 | 13 Dec 1944 |
| ON.274 | Southend (23 Dec 1944) | New York City (08 Jan 1945) | 24 Dec 1944 | 03 Jan 1945 |
| HX.331 | New York City (08 Jan 1945) | Liverpool (22 Jan 1945) | 13 Jan 1944 | 22 Jan 1945 |
| ON.282 | Liverpool (01 Feb 1945) | New York City (19 Feb 1945) | 01 Feb 1945 | 13 Feb 1945 |
| SC.167 | Halifax (16 Feb 1945) | Liverpool (02 Mar 1945) | 19 Feb 1945 | 02 Mar 1945 |
| ON.290 | Southend (11 Mar 1945) | New York City (29 Mar 1945) | 14 Mar 1945 | 24 Mar 1945 |
| SC.171 | Halifax (27 Mar 1945) | Liverpool (10 Apr 1945) | 31 Mar 1945 | 09 Apr 1945 |
| ON.298 | Southend (21 Apr 1945) | New York City (07 May 1945) | 23 Apr 1945 | 02 May 1945 |
| SC.175 | Halifax (07 May 1945) | Liverpool (21 May 1945) | 10 May 1945 | 20 May 1945 |
---