---
HMCS LAYMORE Z57
CNAV / CFAV LAYMORE Z-57 / AKS-516 / AGOR-516
---
HMCS LAYMORE at anchor, circa 1946
From the collection of CERA Doug Clark, RCN
Courtesy of Jane Clark
Built: 1944

Launched: 01 Apr 1944

Commissioned: 12 Jun 1945

Paid off: 17 Apr 1946

Re-designated: 17 Apr 1946

Re-commissioned (temporarily): as HMCS Laymore

Paid off: 30 Aug 1946

Re-designated: CNAV Laymore AKS 516

Re-designated: CFAV Laymore AGOR-516

Removed from service: 15 Feb 1976

Fate: Sold in 1977 to private interests. Renamed Chilcotin Princess. Converted to cruise ship in 1986. As of 2014 she is a hulk at Namu, BC.
LAYMORE, a sister ship to EASTORE, was built at Brunswick Marine Shipyard, Georgia, USA, and commissioned in the RCN on 12 Jun 1945. Her specifications were: Displacement: 803 tons, Length: 175 ft 8 in Beam: 32 ft, Draught: 9 ft, Speed: 10 kts, Complement: 19. While stationed on the east coast she performed a variety of functions, including those of transport, boom defence, and laying moorings. Designed with a round hull to facilitate landing of cargo in area without proper facilities, LAYMORE was able to test the theory behind the design. On 09 Nov 1945, LAYMORE went aground near Sandy Beach Point Lighthouse off the coast of Nova Scotia. Having sailed into a thick fog, the Captain had mistaken the force of the current and set a course that brought her aground. She was able to free herself 5 hours later with the tide and her own power without having sustained any damage. The BOI had found that her captain had "neglected the most elementary precautions for the safe navigation of his ship" and was relieved of his command. This was not the only time she was grounded, but future ones for intentional to land scientists on beaches and for oceanographic research. She was paid off on 17 Apr 1946, to become a CNAV. After a few months of collecting boom defence nets, LAYMORE was temporarily re-commissioned in to the RCN and transferred to Esquimalt. After arriving in Esquimalt she was once again paid off and re-designated as CNAV LAYMORE. LAYMORE was tasked with hauling naval stores from the Lynn Creek depot in Vancouver to Esquimalt and occasionally used to haul equipment into government work camps such as in the construction of the LORAN Station at Spring Island. In the late 1950s and early 1960s she was used to dispose of expired high explosive and chemical munitions into designated deep ocean valleys. Following a grounding in 1963, she was repaired and refitted to become an oceanographic research vessel - a duty she performed from 1966 until removed from service. After being removed from service on 15 Feb 1976, LAYMORE was sold by Crown Assets in 1977 to Inter Coast Towing Ltd and was renamed Chilcotin Princess. She was used to transports stores and cargo along the west coast. In 1986 she was converted into a cruise ship with six cabins and would take up to 12 passengers to logging camps and First Nations villages. Last seen, she was a hulk at Namu, BC. The Chicoltin Princess was brought in by a company in Namu, BC to help in the clean-up of the waterfront industrial area. It now appears she has become part of the neglect and is a rusting hulk on the waterfront.
---
The Three Sisters - Eastore, Laymore and Westore by Capt. J.G.R. (Rod) Hutcheson, RCN (ret'd)
---
Commanding Officers
LCdr Clifford George Williams, RCNR - 07 Apr 1945 / re-appointed 12 Jun 1945 - unk
Skpr/Lt G. Collier, RCNR - 26 Nov 1945 - unk
---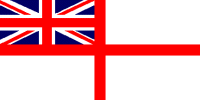 In memory of those who have crossed the bar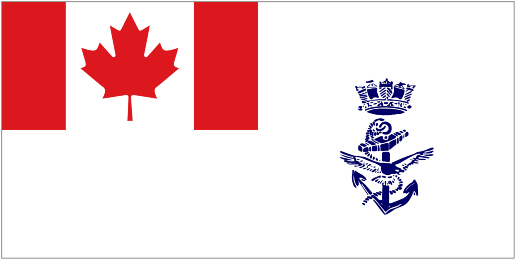 They shall not be forgotten
---
Former Crew Members
Anderson, Freeman Hewitt, Skpr/Lt, RCNR - 15 Apr 1945 - Commissioning crew

Cowan, Roy M., SLt, RCNVR - 15 Apr 1945 - Commissioning crew

Johnson, Gerald

Lillington, Samuel, Cd/Bos'n - 19 Jul 1946

Sanford, Wendell Olson, Cd/Bos'n - 19 Jul 1946
---
Photos and Documents
Article from the Cowichan Valley Citizen January 28, 2011 (PDF Document)

Latest cargo-shifting incident a pale imitation of 1965 drama, T.W. Paterson, The Citizen Published: Friday, January 28, 2011

Obituary for Freda Lennox - she christened HMCS Laymore

L-R: Stoker Delgatty, E.A. Machlean, Stoker Bell, Gibs, CPO Meron, Stoker Doyle and Stoker Svendsen on HMCS LAYMORE

From the collection of CPOMM Wilf Meron, RCNVR

Courtesy of John Meron

HMCS Laymore, commissioning, 12 June 1945

From the collection of CERA Doug Clark, RCN

Courtesy of Jane Clark

Doug Clark, HMCS Laymore - on the jetty in Halifax

From the collection of CERA Doug Clark, RCN

Courtesy of Jane Clark

HMCS Laymore at Jetty 4, Halifax circa 1946

From the collection of CERA Doug Clark, RCN

Courtesy of Jane Clark

CFAV Laymore

Source: A History of the West Coast Canadian Forces Auxiliary Fleet

Chilcotin Princess (former HMCS / CNAV / CFAV Laymore)

Two photos of the derelict vessel Chilcotin Princes. The Chilcotin Princess is a rusting hulk on the waterfront at Namu, BC

Courtesy of photographer Chris Harris

© Chris Harris 2014 All rights reserved / Chris Harris Photography

These photos are not to be re-published or sold without consent of the copyright owner
---