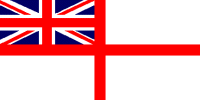 For Posterity's Sake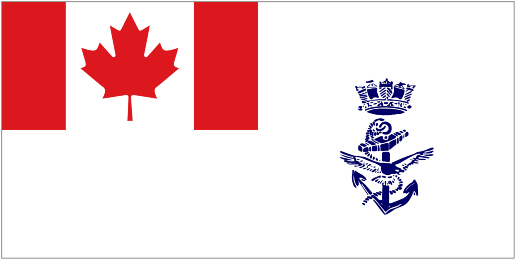 A Royal Canadian Navy Historical Project
HMCS STRATHADAM K682
SEE FIRST - STRIKE FIRST

HMCS STRATHADAM K682

Courtesy of the CFB Esquimalt Naval and Military Museum

click on the above photo to view a larger image

Battle honours and awards: Atlantic 1945
Laid down: 06 Dec 1943

Launched: 20 Mar 1944

Commissioned: 29 Sep 1944

Paid off: 07 Nov 1945

Sold: 1947

Acquired by Israeli Navy: 1950

Commissioned: as MISGAV

Paid off: 1970

Fate: Sunk as a target ship in 1970
Built at Esquimalt, BC, she was commissioned on 29 Sep 1944, at Victoria, she arrived at Halifax on 21 No 1944 and left a month later for Bermuda to work up. Returning to Halifax, she was assigned to EG 25, Londonderry, and sailed from St. John's on 02 Feb 1945. Except for one trip late that month to Gibraltar, STRATHADAM was employed in U.K. waters until VE-Day. On 07 Mar 1945, with LA HULLOISE and THETFORD MINES, she took part in the sinking of U 1302 in St. George's Channel, and on 11 Apr 1945 she was carrying out another attack when a Hedgehog projectile exploded prematurely, killing six of her crew. She returned to Canada at the end of May 1945, and in Jul 1945 commenced tropicalization refit. This was cancelled 20 Aug 1945 and the ship was paid off at Halifax on 07 Nov 1945, to be laid up at Shelburne. She was sold to Uruguayan interests in 1947 but acquired by the Israeli Navy in 1950 and re-named MISGAV K30. In the last 60s she was paid off and in 1970 was expended as a target for Gabrial missile trials by Israel.
RCN Memories: Wartime Memories of George (Red) MacNair
Photos and Documents Ship's company photos Battle for Convoy BX-141
Commanding Officers

LCdr Howard Lee Quinn, DSC, RCNVR - 29 Sep 1944 - 06 Jul 1945

LCdr S.W. Howell, RCNR - 07 Jul 1945 - 29 Jul 1945

LCdr Howard Lee Quinn, DSC, RCNVR - 30 Jul 1945 - 07 Nov 1945
In memory of those who made the ultimate sacrifice

Lest We Forget

COMISH, John Charles Griffon

Tel, V56416, RCNVR

killed - 11 Apr 1945

Tel, V52131, RCNVR

killed - 11 Apr 1945

JONES, Harold Beatty

AB, V16924, RCNVR

killed - 11 Apr 1945

MCEWEN, Dennis William Andrew

L/Tel, V36117, RCNVR

killed - 11 Apr 1945

PURDY, Clifford Irwin

Coder, V57602, RCNVR

DOW - 13 Apr 1945

SHIMMIN, Alfred George

L/Stores Assistant, V45064, RCNVR

killed - 11 Apr 1945
In memory of those who have crossed the bar

They shall not be forgotten

A-B

____-2013

____-2006

Bourdon, Arthur Joseph Rudolph

1924-2013

____-1982

C-F

1924-2001

G-H

1921-2008

Drafted to STRATHADAM on 05 Jul 1945 as Lt (S), RCNVR

____-2008

1920-2006

K-L

1911-1985

Drafted to STRATHADAM 13 Jul 1944 as Lt, RCNVR, Standby

Commissioning crew

Lentinello, Augustine

1924-1998

M-P

1924-2013

1925-2014

____-2014

1926-____

S-Z

Slade, George

____-2004
U-Boats Sunk
U-1302 (Kptlt Wolfgang Herwatz) a type VIIC/41 U-boat, sunk on 07 Mar 1945 by HMCS LA HULLOISE K668, HMCS THETFORD MINES K459 and HMCS STRATHADAM K682 in St. George's Channel, position 52-19 N, 05-23 W. Of her crew of 48 there were no survivors.
Former Crew Members

Bell, George Alfred (Dinger), Sto

Brodie, John Edward (alive and well in 2020)

Buchanan, Kenneth Allen, AB - Apr 1945

Coulter, Kenneth Carl, Ord. Tel - Apr 1945

Gibner, William Henry, AB - Apr 1945

Hansen, Felix Albin Leopold Bloch, Lt (E), RCNR - 02 Jun 1944 (Stand by)

Howell, Stanley Warren, LCdr, RCNR - 07 Jul 1945

Kennedy, Charles Robert, Sig - Apr 1945

Leeming, John McWhannell, Lt, RCNVR - 13 Jul 1944 (Stand by)

Maki, Wilho Edward, Coder - Apr 1945

Malewich, Russell, Sig - Apr 1945

McLay, Thomas, Tel - Apr 1945

Quinn, Howard Lee, LCdr, DSC, RCNVR - 01 Jul 1944 (Stand by) CO

Stoliker, Harry Franklin, Ord. Sig - Apr 1945

Wilson, Scott - in ship's company photo Apr 1945
Photos and Documents
HMCS STRATHADAM ship's badge

From the collection of William Owen Redhead

Courtesy of Scott Redhead

Casualty list, killed and injured, after the hedgehog explosion on STRATHADAM on 11 Apr 1945

Globe and Mail, 09 Jun 1945

Newspaper article on casualties from HMCS STRATHADAM

From the Vancouver Daily Province, Sat, 09 Jun 1945

Courtesy of Barbara Hamlin

Newspaper article on the sinking of U-1302 by STRATHADAM, La Hulloise and Thetford Mines

The Hamilton Spectator, 09 Jun 1945

Augustine Lentinello (right) and friend (name not known), Glasgow, Scotland, 1944

From the collection of Augustine Lentinello

Courtesy of Judy Lentinello-Smith

Stokers on HMCS STRATHADAM K682

Augustine Lentinello, front row, middle

From the collection of Augustine Lentinello

Courtesy of Judy Lentinello-Smith

Convoy escorts in the North Atlantic, 1944

Photo taken from HMCS STRATHADAM K682

From the collection of Augustine Lentinello

Courtesy of Judy Lentinello-Smith

Escorts in line ahead formation, 1944

Photo taken from HMCS STRATHADAM K682

From the collection of Augustine Lentinello

Courtesy of Judy Lentinello-Smith

HMCS STRATHADAM K682

Courtesy of the CFB Esquimalt Naval and Military Museum - photo # VR2005.483.003

HMCS STRATHADAM K682 alongside - location unknown, with minesweepers across the jetty from her.

From the collection of William (Bill) Carey

Courtesy of William (Bill) Carey / Jeff Tripp

Graves of three of our shipmates who were killed on HMCS STRATHADAM, 11 Apr 1945, when a hedgehog exploded during the attack on U-1302

Belfast City Cemetery, Belfast, Northern Ireland

Graves of Dennis McEwan, Jimmy Friend, Clifford Purdy

From the collection of Marcel Chasse (HMCS Orkney K448)

Courtesy of Robert Chasse

In 2015, James Friend's daughter, Barbara Hamlin, visited her father's grave. This photo shows the Belfast City Cemetery 70 years later. Photo taken 13 Aug 2015

Courtesy of Barbara Hamlin

Copied written/copied by Frank Cullen while onboard HMCS STRATHADAM

Author unknown

From the collection of John Francis (Frank) Cullen

Courtesy of Fay O'Brien

INS Misgav (K-30) ex-HMCS STRATHADAM