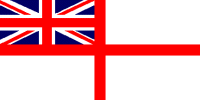 For Posterity's Sake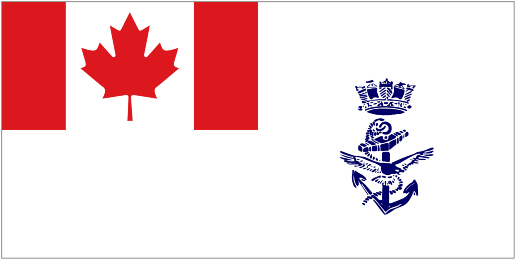 A Royal Canadian Navy Historical Project
---
HMCS TILLSONBURG K496
Castle Class Corvette
---
HMCS Tillsonburg K496
Laid down: 03 Jun 1943

Launched: 12 Feb 1944

Commissioned: 29 Jun 1944

Paid off: 15 Feb 1946

Fate: Sold to China as a merchantman. Transferred to the naval service of The People's Liberation Army in 1951. Discarded in 1963.
Built by Ferguson Bros. Ltd., Port Glasgow, Scotland, she was laid down and launched as HMS Pembroke Castle. On completion she was transferred to the RCN and commissioned on the Clyde on 29 Jun 1944 as HMCS Tillsonburg K496. Following working-up at Stornoway, Tillsonburg arrived at Londonderry on 19 Aug 1944, sailing a week later for St. John's to join EG C-6, then forming. Unlike her sisters, she first escorted an eastbound convoy, HXF.308, leaving St. John's on 18 Sep 1944 to join it. An ocean escort for the balance of the war, she left Londonderry for her last crossing in mid-Jun 1945. Briefly based at St. John's, Sydney, and Halifax, she was paid off at Halifax on 15 Feb 1946, and later that year was sold to Chinese owners for mercantile service. Initially named Ta Ching, she was renamed Chiu Chin in 1947. In 1951 she was taken over by the Nationalist Chinese government, rearmed and renamed Kao-An. She was discarded in 1963.
---
Photos and Documents Ship's company photos Convoys escorted during WW2
---
Commanding Officers
LCdr William Evans, RCNVR - 29 Jun 1944 - 16 Jan 1945

Lt Arthur Dudley Ritchie, RCNVR - 17 Jan 1945 - 02 Mar 1945

LCdr William Evans, RCNVR - 03 Mar 1945 - 09 Jul 1945

Lt Gordon Edward Gilbride, RCNVR - 10 Jul 1945 - 04 Sep 1945

Lt F. Angus, RCNVR - 05 Sep 1945 - 29 Nov 1945

A/LCdr Lester Alton Hickey - 26 Nov 1945 - 16 Feb 1946
---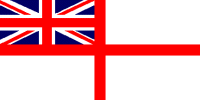 In memory of those who have crossed the bar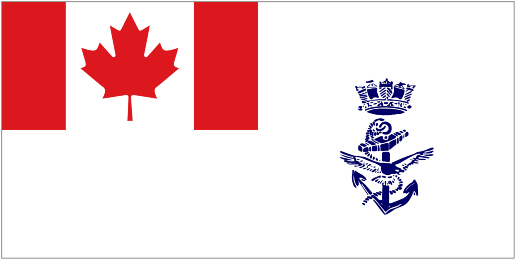 They shall not be forgotten
---
Former Crew Members
Abott, Ralph Patrick, Lt, RCNVR - 10 Apr 1944 (Stand by) / 29 Jun 1944

Beard, Robert

Carling, John B.C., SLt, RCNVR

Doe, Learmont Anstice Earlston, Lt, RCNVR - 29 Jun 1944

Duncanson, John William, Lt, RCNVR - 10 Apr 1944 (Stand by) / 29 Jun 1944

Evans, William, LCdr, RCNVR - 10 Apr 1944 (Stand by)

Kitz, Joseph Russell, A/War (E), RCNVR - 17 Jan 1944 (Stand by) / 29 Jun 1944

Lambert, Allen Thomas, Slt, RCNVR - 10 Apr 1944 (Stand by) / 29 Jun 1944

Lane, Ernest (Shady)

Miller, Vernon - 1944-45 (note: alive and well in 2018)

Morton, James Marshall, Lt, RCNVR - 01 Apr 1944 (Stand by) / 29 Jun 1944

Robertson, Donald Charles, Surg/Lt, RCNVR - 12 Apr1945

Stuart, Robert Innes, A/War (E), RCNVR - 09 Feb 1945

Uren, Harol
---
Photos and Documents
Tommy (left) Ross (right)

Two crew members of HMCS Tillsonburg K496

(1) HMCS Tillsonburg K496 commissioning 1944 (2) RMS Queen Elizabeth in New York Harbour, July, 1944. Photo taken from HMCS Tillsonburg (3) Fo'c's'le of HMCS Tillsonburg K496 (4) HMCS Tillsonburg en route to Bermuda (5) HMCS Tillsonburg en route to Bermuda (6) A few crew members of HMCS Tillsonburg K496 on deck in Bermuda (7) Convoy escorts forming up near Halifax (8) "Shady" Lane up the mast posing with Christmas tree on HMCS Tillsonburg K496

(9) (L-R) Shorty and Jerry Cox on HMCS Tillsonburg K496 (10-13) Four photos of "Shady" Lane hard at work unhooking water and steam lines on HMCS Tillsonburg K496 (14) (L-R) Ernest "Shady" Lane, Jim, and Jerry Cox on HMCS Tillsonburg K496 (15) (L-R) Shorty and Jerry Cox on HMCS Tillsonburg K496 (16) (L-R) Harol Uren and Robert Beard on HMCS Tillsonburg K496

(17) (L-R) Robert Beard and Jerry Cox on HMCS Tillsonburg K496 (18) (L-R) George, Dave and Jerry Cox (19) Photo of HMNZS ML 409 in Halifax. Photo taken from HMCS Tillsonburg K496 (20) Gerald "Jerry" Cox on HMCS Tillsonburg K496 (21) HMCS Tillsonburg K496 in St. John's Harbour, NFLD, passing Signal Hill. RCN photo NF 3848-1 (22) Surrendered German U-boat, U-889

From the collection of Gerald (Jerry) Cox, RCNVR

Courtesy of Sean Cox

HMCS Tillsonburg K496 at anchor

From the collection of Glendon Oliver

Courtesy of Keith Oliver

HMCS Tillsonburg K496 at Sunday Divisions

From the collection of Glendon Oliver

Courtesy of Keith Oliver

HMCS Tillsonburg K496 (centre) - location unknown

From the collection of Nick Vukson

Courtesy of John Vukson

(1) Sailors from HMCS Tillsonburg. Sitting on passenger side fender behind headlight is Vernon Miller (2) Sailors from HMCS Tillsonburg. Standing on left with door behind him is Vernon Miller (3) Sailors from HMCS Tillsonburg. Vernon Miller is standing, 2nd from left (4) Vernon Miller ashore in Bermuda

Photos 1-3 believed to be taken in Newfoundland.

From the collection of Vernon Miller

Courtesy of Kelly Miller
---
Convoys escorted during WW2
| | | | | |
| --- | --- | --- | --- | --- |
| Convoy Desig. | Convoy Departs from | Arrives at | Join as escort | Depart Convoy |
| HX.308 | New York City (13 Sep 1944) | Liverpool (28 Sep 1944) | 19 Sep 1944 | 27 Sep 1944 |
| ON.259 | Liverpool (12 Oct 1944) | New York City (29 Oct 1944) | 13 Oct 1944 | 24 Oct 1944 |
| HX.316 | New York City (25 Oct 1944) | Liverpool (10 Nov 1944) | 30 Oct 1944 | 10 Nov 1944 |
| ON.267 | Southend (18 Nov 1944 | New York City (05 Dec 1944) | 19 Nov 1944 | 30 Nov 1944 |
| HX.324 | New York City (04 Dec 1944) | Liverpool (21 Dec 1944) | 10 Dec 1944 | 19 Dec 1944 |
| ON.275 | Southend (28 Dec 1944) | New York City (13 Jan 1945) | 31 Dec 1944 | 08 Jan 1945 |
| SC.165 | Halifax (16 Jan 1945) | Liverpool (31 Jan 1945) | 20 Jan 1945 | 29 Jan 1945 |
| ONS.42 | Liverpool (13 Feb 1945) | Halifax (05 Mar 1945) | 14 Feb 1945 | 28 Feb 1945 |
| HX.342 | New York City (04 Mar 1945) | Liverpool (19 Mar 1945) | 09 Mar 1945 | 19 Mar 1945 |
| ON.293 | Southend (27 Mar 1945) | New York City (15 Apr 1945) | 28 Mar 1945 | 09 Apr 1945 |
| HX.350 | New York City (13 Apr 1945) | Liverpool (28 Apr 1945) | 18 Apr 1945 | 28 Apr 1945 |
| ON.301 | Southend (06 May 1945) | New York City (22 May 1945) | 07 May 1945 | 17 May 1945 |
| HX.358 | New York City (23 May 1945) | Liverpool (06 Jun 1945) | 29 May 1945 | 06 Jun 1945 |
---