---
HMCS VILLE DE QUEBEC 332
Halifax Class Frigate
---
DON LE DIEU FERAY VALOIR

I WILL BE WORTHY

HMCS VILLE DE QUEBEC on the Grand Banks of Newfoundland in 2005

Courtesy of Christian Primeau

Battle honours and awards: Gulf of St. Lawrence 1942, Atlantic 1942-44, Mediterranean 1943, English Channel 1944-45
Laid down: 16 Dec 1988

Floated-up: 16 May 1991

Commissioned: 11 Jul 1994

Paid off:
First of the three built by Marine Industries Ltd. Davies, Lauzon, and designated a French language Unit, Ville de Québec was floated up on 16 May 1991. On 22 May 1993 she arrived at Halifax for the first time. On 23 Apr 1994, HMCS VILLE DE QUEBEC arrived in the Op Area for Operation Forward Action, Haiti, relieving HMCS Annapolis. She left the Op Area on 28 Apr 1995 after being relieved by HMCS Terra Nova, having conducted 14 boardings during 5 days. She was commissioned at Quebec City on 14 Jul 1994. On 9 Feb 1995, she left Halifax to take part in the NATO Exercise Strong Resolve off Norway, and on 05 Jul 1995 left again for a six-month tour of duty with SNFL in the Adriatic, enforcing the arms embargo against the former Yugoslavia. In the fall of 1998 she assisted at the scene of the Swissair jet disaster. Jan 1999 saw "VDQ" join SNFL once again, this time for a three-month tour. On 30 Aug 2001, she bore the ashes of the late Adm. H.G. DeWolf up the harbour of Halifax for committal in Bedford Basin. The date marked the same day in Aug 1943 when DeWolf commissioned his much-celebrated HMCS HAIDA. On 2 Sep 2005 Ville de Québec was deployed to the Gulf of Mexico to assist the United States with disaster relief efforts in Louisiana and Mississippi following Hurricane Katrina.
---
Photos and Documents Commissioning Book Gunshield and Shipboard Art
---
Commanding Officers
Capf J. Jean-Pierre Thiffault - 04 Apr 1992 - 22 Jun 1995

Capf J.P.A. Guindon - 22 Jun 1995 - 20 Jun 1997

Capf J.R.P.S. Allaire - 30 Jun 1997 - 20 Dec 1998

Capf Gregory J. Romanow - 20 Dec 1998 - 21 Jun 1999

Capf G.M. Aikins - 21 Jun 1999 - 15 Jun 2000

Capf D.G. Cameron - 15 Jun 2000 -
---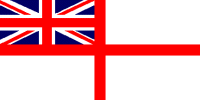 In memory of those who have crossed the bar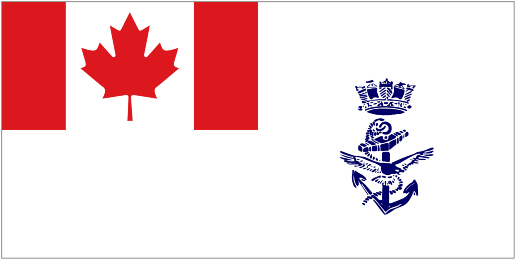 They shall not be forgotten
---
Former Crew Members
---
Photos and Documents
HMCS VILLE DE QUEBEC 332 westbound on the St. Lawrence River off Verchères, QC, 09 Sep 2016

Courtesy of Photographer: Marc Piché

© Marc Piché 2016

HMCS VILLE DE QUEBEC 332 westbound on the St. Lawrence River off Verchères, QC, 09 Sep 2016

Courtesy of Photographer: Marc Piché

© Marc Piché 2016

HMCS VILLE DE QUEBEC 332 westbound on the St. Lawrence River off Verchères, QC, 09 Sep 2016

Courtesy of Photographer: Marc Piché

© Marc Piché 2016

HMCS VILLE DE QUEBEC conducting dry testing of the fueling facilities at the Nanisivik Naval Facility on Baffin Island in Nunavut - Aug 2019

HMCS VILLE DE QUEBEC's CH-148 Cyclone, Avalanche, conducts a fo'c's'le transfer while sailing in the Atlantic Ocean during Operation REASSURANCE on January 12, 2019.

Photo: MCpl Andre Maillet, MARPAC Imaging ServiceS
---