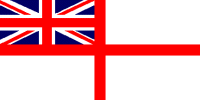 For Posterity's Sake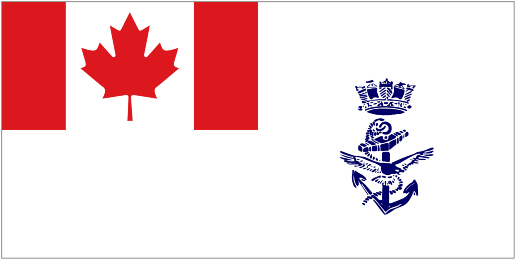 A Royal Canadian Navy Historical Project
HMCS VILLE DE QUEBEC K242
HMCS Ville de Quebec K242
Battle honours and awards: Gulf of St. Lawrence 1942, Atlantic 1942-44, Mediterranean 1943, English Channel 1944-45
Laid down: 07 Jun 1941

Launched: 12 Nov 1941

Commissioned: 24 May 1942

Paid off: 06 Jul 1945

Fate: Sold to commercial use, last reported in 1952.
Built by Morton Engineering & Dry Dock Co., Quebec City, Que, she was laid down on 07 Jun 1941 as HMCS Quebec. Renamed in Apr 1942, she was commissioned on 24 May 1942, at Quebec City as HMCS Ville de Quebec K242. She sailed for Halifax on 06 Jun 1942, and arrived there on 12 Jun 1942 having escorted Quebec-Sydney convoy QS.7 en route. After a brief period for final fitting of equipment, she sailed on her first operation cruise on 06 Jul 1942. Late in Jul 1942, after working up at Pictou, she was assigned to WLEF and used almost exclusively as an escort to convoys between Boston and Halifax. In Sep 1942 Ville de Québec was allocated to Operation "Torch." For her Atlantic crossing she was assigned as escort to Convoy HX-212. Not being a regular member of the escort group, she was assigned to pick up survivors. When she arrived in Liverpool on 21 Sep 1942, she landed 172 merchant seamen from some of the six ships that had been torpedoed and sunk. She arrived at Londonderry on 10 Nov 1942, sailing again on 26 Nov 1942 as escort to convoy KMS.4G to Bone, North Africa. For the succeeding four months was employed on U.K.-Mediterranean convoys. On 13 Jan 1943, she sank U 224 west of Algiers. She made one attach with depth-charges and, as she was turning to make another, saw the U-boat break surface in the middle of the depth-charge pattern Ville de Quebec turned and rammed the U-boat, sinking it. She returned to Canada in Apr 1943, carried out brief repairs at Halifax, then arrived at Gaspé on 12 May 1943 to join Quebec Force, escorting Quebec-Sydney and Quebec-Labrador convoys. In Sep 1943 she returned to Halifax and later that month joined EG W-2, WLEF. In mid-Jan 1944, she began an extensive refit at Liverpool, N.S., completing early in May 1944, and on 22 May 1944 left for a month's workups in Bermuda. On her return she joined EG C-4 for one round trip to Londonderry, transferring in Sept 1944 to EG 41, Plymouth. Based at Milford Haven, she served with that group for the balance of the war. On 22 Apr 1945, HMCS Ville de Quebec K242 returned to Halifax with convoy ONS.2, and was later paid off on 06 Jul 1945 at Sorel. Sold for mercantile use in 1946 and renamed Dispina; Dorothea Paxos in 1947; Tanya in 1948; and Medex in 1949. She was listed on Lloyd's Register until 1952.
Report on the interrogation of the sole survivor of U-224 Story of former enemies reconnecting stirs a flurry of media interest in reserved Santa Cruz veteran Frank Arsenault
Commanding Officers

LCdr Douglas George Jeffrey, RCNR - 25 May 1942 - 29 Sep 1942

Lt I.H. Bell, RCNVR - 30 Sep 1942 - 11 Oct 1942

LCdr Albert Robert Ernest Coleman, RCNR - 12 Oct 1942 - 12 Jun 1943

LT John LeMesurier Carter, RCNVR - 13 Jun 1943 - 12 Mar 1944

Lt Colin Stinson Glassco, RCNVR - 13 Mar 1944 - 01 May 1944

LCdr Henry Clifford Hatch, RCNVR - 02 May 1944 - 06 Jul 1945
In memory of those who made the ultimate sacrifice

Lest We Forget

BRITTIN, Robert Henry

AB, V/41695, RCNVR

MPK - 15 Jul 1944

AB, A4429, RCNR

Died: 06 Dec 1944

Drafted to Ville De Quebec 23 Nov 1942
In memory of those who have crossed the bar

They shall not be forgotten

C-D

1923-2018

Served in Ville De Quebec 12 Aug 1943 - 15 Aug 1944 as a Cook, RCN

1923-2014

E-F

1916-2011

G-H

1924-2008

1916-2006

J-K

1916-1983

M-N

1919-2004

1921-2003

S-T

____-2008

____-____

W-X

Watkiss, Charles Marshall

____-____

Served in Ville de Quebec as a SD
U-Boats Sunk
U-224 (Oblt Hans-Carl Kosbadt) sunk on 13 Jan 1943 by HMCS Ville de Quebec in position 36-28 N 00-49 E. Of her crew of 45 there was one survivor, rescued by HMCS Port Arthur K233.
Former Crew Members

Arsenault, Frank

Donovan, George Robinson, Slt, RCNVR - 14 Feb 1944

Fry, Herbert I. Lt, RCNVR - Jan 1945

Hatrick, Raymond Gardiner, Lt, RCNVR - Mar 1943

Heaslip, W.T., Slt, RCNVR - Mar 1943

Jeffrey, Douglas George, LCdr, RCNR - 28 Apr 1942 (Stand by) CO / 25 May 1942

Leacock, Arthur Murdoch, Slt, RCNVR - 20 Feb 1945

MacLean, Douglas Thistle, Slt, RCNVR - 18 May 1943

McLean, James William, Slt, RCNVR - 24 Apr 1942 (Stand by) / 25 May 1942

McNeil, Alexander, Ch/Skpr, RCNR - 22 May 1942 (Stand by) / 25 May 1942

Miller, D.L., Lt, RCNVR - Mar 1943

Mullinger, H.H., Lt, RCNVR - Mar 1943

Nares, P., Slt, RCNVR - Mar 1943

Pruder, Clarence Elgin, A/Wt (E), RCNVR - 14 Apr 1944

Rowland, William John, Lt, RCNVR - 31 May 1943

Wallace, Lawrence James, Slt, RCNVR - 24 Apr 1942 (Stand by) / 25 May 1942

Weston, George Granger, A/Lt, RCNVR - 03 Jul 1944
Photos and Documents
Painting of HMCS Ville de Quebec K242 ramming U-224

Source: Canadian War Museum

HMCS Ville de Quebec K242

Officers on the bridge of the corvette HMCS Ville de Quebec, Lauzon, Québec, Canada, 1942. (L-R): LCdr D.G. Jeffrey, Commanding Officer of HMCS Ville de Quebec; Commander J.M.L. Gauvreau

Source: Guy J.A. Goulet / Canada. Dept. of National Defence / Library and Archives Canada / PA-115561

LCdr A.R.E. Coleman, RCNR, Commanding Officer of HMCS Ville de Quebec, looking through a pair of binoculars on the bridge of his ship at Gibraltar

Source: IWM Admiralty Official Collection A 15475

Robert Thomson's dog on HMCS Ville de Quebec K242

Courtesy of Mark A. Thomson

Officer on HMCS Ville de Quebec K242, 08 Mar 1943, Gibraltar

Back row L-R: Slt P Nares, RCNVR, Slt WT Heaslip, RCNVR, Slt JW McLean, RCNVR

Front row L-R: Lt RC Hatrick, RCNVR, Lt DL Miller, RCNVR, and Lt HH Mullinger, RCNVR