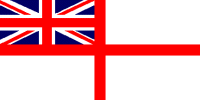 For Posterity's Sake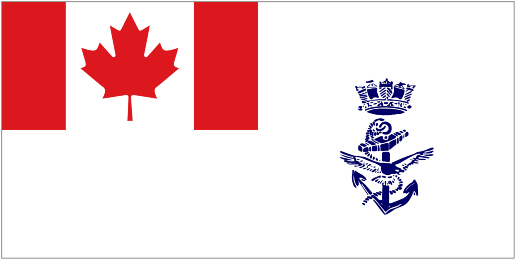 A Royal Canadian Navy Historical Project
Obituaries for those who served in the
Royal Canadian Navy and Canadian Armed Forces (Navy)
ADES, A. Glen (13 Apr 1927 - 03 Mar 2014) - Glen was predeceased by his beloved wife Marie, and is lovingly remembered by his daughters, Sherry, Liane (Nigel) and Bonnie (Don), grandchildren Jennifer, Mark, Natahna and Clayton. Born in Strasbourg, SK, he moved west early on to spend a unique childhood in family float logging camps in the wilderness along BC's coastal waters, becoming an accomplished seaman. He served in the RCNVR in WWII, a survivor of Juno Beach. His country and his family owe him much. Lest We Forget and to Remember is to work for Peace. Glen was an expert licensed Heavy Duty Equipment Mechanic, whose work took him throughout the province, first as an Instructor and then as a Manager in government, including the Ministry of Highways. He was proud to be instrumental in establishing BC's Apprenticeship Training Program. The ultimate family man who enjoyed boating on the "Escapades", camping and RVing, Dad's fervently independent nature, his resolve to provide for others and his abiding sense of humour, kindness and generosity in always lending a hand, endeared him to all. There wasn't a vehicle he couldn't fix! He and that ever-present twinkle in his eye, will be forever missed. Safe harbours, Dad. Private family memorial.

ANDERSON, Thomas (Tom) James - On Saturday, May 20, 2006 Thomas (Tom) James Anderson passed away at the age of 87 after an astounding twenty-two year battle with A.L.S. Tom was born in Ireland in 1919 and moved to Toronto with his family as a young child. He proudly served his country as a member of the Royal Canadian Navy during the Second World War aboard HMCS Uganda. He was a member of the Royal Canadian Mounted Police, and was honored to have been a part of the police force. After retiring from the R.C.M.P. he worked for the City of Red Deer as the Manager of Licensing and By-laws. He was a very devout Catholic and volunteered for as many years as he was able. He served as a trustee to the Red Deer Catholic School Division and also was a founder of the Red Deer Folk Festival. He was extremely proud to be Irish, as many that knew him would attest. Primarily, he was a loving husband, father and grandfather. Being diagnosed with A.L.S. did not alter Tom's love for living. A house full of family, a cold beer, and good food made him happy. His boisterous nature will be greatly missed by his children and by all that knew him. He is survived by his children, their spouses, and his grandchildren: Kelly, Michael (Alain), Jeff (Darice) and Brendan, Sheila (Garry) and Ryan, Jamie and Allison, and Suzy (Mike). He was predeceased by his loving wife Eleanor in 1999. A Prayer Service will be held at Eventide Funeral Chapel, 4820 - 45th Street, Red Deer, Alberta on Thursday, May, 25 2006 at 7:00 p.m. A Public Funeral Mass will be celebrated at St. Mary's Catholic Church, 6 McMillan Avenue, Red Deer, Alberta on Friday, May 26, 2006 at 11:00 a.m. Cremation will follow at the Central Alberta Crematorium, Red Deer, Alberta. If desired, in place of flowers, Memorial Donations in Tom's honour may be made to the A.L.S. Society, 410, 11456 Jasper Avenue, Edmonton, Alberta, T5K 0M1. Many thanks to Dr. Stopainig and the gracious staff at the Devonshire Care Centre in Edmonton for their kindness to Tom and his family.

BAKER, Ernest Sheppard, Commodore, RCN - Passed away peacefully in Halifax, NS on September 14, 2011 at the age of 88 years. He was born in Essex, Ontario in 1923. Survived by daughter Julie Gregg and her husband James, grandsons Rodger and Philip Gregg of Halifax, NS and son David Baker and Terry Stanislow of Stewiacke, NS. Predeceased by his loving wife Bena Henderson Mawson (Minkie Ford) Baker. Son of the late Mr. and Mrs. Ernest J. Baker of St. Catharines, ON. Predeceased by sister Betty Baker in 1963. Former Base Commander CFB Halifax, NS and Commodore, HMC Dockyard Halifax, (1970 through 1973). At the request of the Provincial Government of Nova Scotia served as the Founding Chairman of the Regional Social Planning Council for Halifax, Dartmouth and Halifax County from 1971-1973. He was a graduate of St. Catharine's Collegiate Institute and Vocational School, Royal Naval College, Dartmouth, England, Royal Naval Engineering College (Keyham), Plymouth, England, Retired Fellow of the Institute of Marine Engineers, UK, Retired Member of the Canadian Institute of Marine Engineers, USN Shipyard Management Course, Bureau of Ships and Philadelphia Naval Shipyard, and Banff School of Advanced Management. Served at sea in HMS HARDY - 1943 (Awarded Murmansk Convoy Medal by USSR), in HMS Ariadne, HMS Finisterre and HMS Belfast - 1945/46, all on Royal Navy's China Station, in HMCS Ontario - 1948 (Victoria BC), in HMCS Crusader - 1953, (Korean War) and in HMCS Cape Scott - 1960 (Halifax, NS). Served on staff of Royal Roads Military College - 1949 (Victoria, BC) and at Saclant Headquarters- Nato (Norfolk, VA), 1954. By direction of the deceased, there will be no visitation or Funeral. Cremation has taken place under the direction of J.A. Snow Funeral Home, 339 Lacewood Dr., Halifax, NS B3S 0E1, (902) 455-0531. A family memorial service will be held at a later date. Flowers and donations gratefully declined. The family extends thanks to the staff on V4 East, Camp Hill Veterans' Memorial, for their care and support. Thanks are also extended to the staff at Melville Heights retirement residence. Do not stand at my grave and weep; I am not there. I do not sleep. I am a thousand winds that blow, I am the diamond glints on snow, I am the sunlight on ripened grain, I am the gentle autumn's rain. When you awaken in the morning's hush I am the swift uplifting rush Of quiet birds in circled flight. I am the soft stars that shine at night. Do not stand at my grave and cry, I am not there. I did not die. (Ottawa Citizen 20 Sep 2011)

HMS HARDY

HMS ARAIDNE

HMS FINISTERE

HMS BELFAST

HMCS ONTARIO - Appointed to Ontario on 28 Apr 1948 at Lt (E), RCN

BANFIELD, Nelson Ralph (Nels), M.I.D., Cdr, RCN (served 08 Dec 1937 - 30 Mar 1967) - Nelson was born March 30th, 1917 in Victoria B.C. and passed away peacefully at the Lodge at Broadmead June 17, 2007 with his family by his side. Nelson was predeceased by his wife and best friend Jessie, his brothers David and Arthur, sisters Sarah and Lorna. Survived by his daughter Laurel (Orland) Kurtenbach, grandchildren and great grandchildren Danica (Gordon), Brynn, Stuart William Victoria (Doug), Abigail, Kurt, Max, Elizabeth, Adam (Rhonda), Emma, Charles, Annie, Molly, Grace, Kristen (Steve), Samuel, Georgia, Bradley (Jane), Henry, Jessica, Lila and Mack. Nelson enlisted in the Royal Canadian Navy in 1937 as acting Electrical Artificer 4th Class. He served during World War 2 on the HMS Dunedin, Fraser, Assiniboine, and HMCS Sioux. He then served 2 years West Coast duty on the HMCS Uganda. Nelson saw almost continuous duty in the Korean War on the destroyer HMCS Sioux and during this period was commended for his work by the award of Mention-in-Despatches. In 1959 he was Electrical Officer on the HMCS Fraser and on leaving the Fraser he assumed the role of Naval Electrical Overseer at Canadian Vickers in Vancouver and Montreal. Nelson retired Cmdr. Canadian Defense Liaison Staff, Washington, D.C. His years of retirement were spent traveling with Jessie, visiting family, gardening and of course collecting his beloved antique tools. We will miss his sense of humor and wonderful smile. The family would like to thank everyone at Broadmead for their kindness and love that was shown during his last days. Memorial Services will be held at First Memorial Funeral Services, 4725 Falaise Drive, Victoria, Saturday June 30 at 2:00pm. Reception to follow.

HMS DUNEDIN

HMCS SIOUX - Appointed to Sioux 03 Jul 1950 as Lt (L), RCN

HMCS FRASER - Served in Fraser in 1959 as Electrical Officer

BARCLAY, John Wolfran Cornwall - With sadness, we announce the death of our father John Barclay, who died peacefully at age 93 in Broadmead Lodge, Victoria, early in the morning of October 5, 2009. Dad is survived by his loving wife of 68 years Elizabeth; his four children Ann, Janet (Brooke Campbell), John (Cory) and Michael (Maggie); nine grandchildren Alan (Shelley), Shan (Jeremy Bodie), John, Jessica, Andrea, Darren (Kyla), James, Anna, and Rissa and four great grandchildren Ryan, Allyson, Myles, and Amelia. Dad was the youngest of eight; he is predeceased by his brothers Dick, Alan, Tony, Eric, Guy and sisters Joy and Oni. Dad was born in Ashcroft Manor March 22, 1916, the son of George Nevil Barclay, a rancher, and Maude Barclay. His mother Maude was a daughter of Clement Cornwall, the first Lieutenant Governor of British Columbia. Dad spent his youth in Ashcroft and Vernon, attending Vernon Preparatory School. He spent much time at Sugar Lake near Vernon, where his family had a second home. It was at Sugar Lake that he acquired his life long passion for fishing, hunting and ornithology. He was well known for his extensive knowledge of BC wildlife, particularly birds. He joined the Royal Canadian Navy as a midshipman in 1936 and subsequently served as an officer on the HMCS Uganda during World War II. In 1941 he married the love of his life Elizabeth Martin from Victoria. Dad retired from the Canadian services as a Lieutenant Commander in 1949, starting a new life with Elizabeth and his young children as a dairy farmer in North Saanich. In the 1960's he worked with his friend Gray Campbell for Gray's Publishing in Sidney BC. Dad lived a rich active life. He and Mum traveled extensively, visiting many countries on nearly every continent. Dad was a devoted and loving husband and father. He took us on camping trips all over British Columba on outdoor adventures to expose us to the province's natural beauty. He hiked the West Coast Trail in his seventies. Dad was an expert fly fisherman and loved his annual hunting trips to the Chilcotin. He was a true gentleman to the very end of his life. Our family wishes to thank the staff at Broadmead Lodge in Victoria for their exceptional care. A memorial service will be held at Holy Trinity in North Saanich at a date to be announced. In lieu of flowers, our family requests any donations be made to Broadmead Lodge in Victoria.

HMCS UGANDA - Appointed to Uganda on 23 Apr 1944 as a Paym/Lt, RCN

BEDFORD, K. Darrell, RCNVR - (Died: 2003) Gone Home. A Word War 2 Veteran. At Brockville peacefully October 24 in his seventy-ninth year. Darrell will be sadly missed by his beloved Wife Annie Kate Mitchell, Sons Kenneth (Christine) of Cornwall and Roy (Judy) of Red Deer, Alberta, Grandchildren Darrell and Emily of Red Deer, Andrew, Erika, Shannon and Robyn of Cornwall and a Brother Norman (Norma) of Oakland, California, nieces Nina Smith (Bruce), Shaunagh Prictor (Dean) and nephews Ralph (Anne), Kurt, Garth, Slade. Predeceased by Brother Ralph. In 1991, Darrell retired to Brockville from Pointe Claire, PQ following 33 years employed service with Scouts- Canada in Quebec, and was awarded the Silver Maple Leaf by the Governor General. Since moving to Brockville, Dad volunteered with the Friends of Fulford Place, and was a member of St. Peter's Anglican Church. Friends may call at the Barclay Funeral Home, 137 Pearl St. E. Brockville on Sunday from 2 to 4 and 7 to 9 p.m. The Funeral Service will be held in St. Peter's Anglican Church on Monday, October 27, 2003 at 11 a.m. Interment will follow at Oakland Cemetery. In memoriams to the Friends of Fulford Place Society or the Charity of Your Choice would be gratefully acknowledged by the family.

BOTHAM, Gordon Jack, (10 Sep 1925 - 24 Oct 2012) - Gordy was born in Vancouver B.C. to Emma and Percy Botham. During WW II he joined the Navy and served on the HMCS Uganda - we proudly thank him. Upon his return from service he worked as a Longshoreman on the local waterfront until his retirement. He had a love for fishing, golf, camping, travel, family gatherings and a morning game of "dirty dozen" with the love of his life, Mary. Good-bye to a loving husband (best friend and soul mate) of 62 years, dad, grandfather, brother, father-in-law, uncle and an old and a new friend to many. We will miss you with all our hearts. But with many happy and funny memories, your warmth and unconditional love will always be with us and never be forgotten. No service by request.

BRADT, George Albert - On October 3, 2009 at 82 years of age. Beloved husband of Marion for 61 years. Loving father of Lynda and Randall Parent; Susan and Paul Trimble; George Bradt and Karen Reitsma. Dear grandfather of Randy, Steve, Geoff, Kerry, Drew, Kelly, Jen, and Kris; great grandfather of Kyra, Shannon and Spencer. Son of the late George and Leila Bradt. Beloved brother of the late Helen and Owen Malott; the late Vivian and Andrew Balint; the late Francis Harper; Beth and Bob Dolney; the late John and his surviving wife Mary Bradt; the late Robert and his surviving wife Dolly Bradt; June and Larry St. Armour; the late Carol Danek; Judy Roddy; Pat and Jack Lisk; Peter and Donna Bradt; Lynn and Skip Davis. Much loved brother-in-law to Nancy and the late Alec Shields; Helen and the late Jim Simser; Fred and the late Doris Bailey. Will be sadly missed by many nieces and nephews. George served on the HMCS Ontario in World War II, and was a recipient of the Burma Star. George served in many executive capacities during his 50 year membership with the Royal Canadian Legion. His most fulfilling position was as the Service Officer at Metropolitan Branch 594. As your expression of sympathy, donations can be made to the Parkwood Hospital's Veteran Care Program, 4BWest, London, Ontario. The family wishes to extend special thanks to the staff of Parkwood Hospital 4BWest. Visitation on Wednesday, October 7th, 3-5 and 7-9 pm. Funeral service on Thursday, October 8th, 11:30 am under the auspices of Windsor Veteran's Memorial Service Committee at Families First Funeral Home & Tribute Centre (519-969-5841) 3260 Dougall Ave . Cremation to follow. (The Windsor Star 05 Oct 2009)

BRIGHT, Jerome Denny, OS, V/17524, RCNVR, MPK - 07 Dec 1941 - OS Bright served as a Radar Operator on HMCS Windflower. He was lost when Windflower was sunk on 07 Dec 1941, then only 17 years of age. Born on 28 Feb 1924, he was the son of Rev. Denny and Mrs. Bright. He attended advanced class Empress Ave and Central Collegiate and Naval Radar class at the University. He was a member of the Church of St. John the Evangelist.

BUZZA, Percival Charles (Percy) - Born September 19, 1924, in Winnipeg, MB, a son of the late Percival George and Rose (Aithens) Buzza, died March 31, 2006, in Camp Hill Veterans' Memorial Building, QEII. He served as a Drummer Boy with The Queen's Own (Cameron) Highlanders (1938 to 1939) and with the Royal Winnipeg Rifles (1939 to 1940), and after training in the Elements of Armour he was assigned as a wireless operator in the tank Screwball, and then in the tank Scimitar. He was a silver medalist at the Canadian Forces Boxing Competitions in London in 1942. He trained with No. 2 Commando (Wales) and was awarded the Commando Fighting Knife in 1943. He was promoted during the Battle of the Hitler Line at the Melfa River in Italy and reassigned as Commander of the tank Spartan, which he commanded throughout the Italian and North West Europe campaigns. At age 19, he was the youngest tank Crew Commander in the Canadian Armoured Corps. Percy's tank Spartan is on display in front of the Administration Building, Lord Strathcona's Horse (Royal Canadians) in Edmonton, Alta. After the Second World War, Percy returned to Winnipeg and completed high school and joined the Naval Reserve as a Stoker in 1946. He spent his summers under training in frigates on the west coast. He was selected as an officer candidate and attended University of Manitoba on an RCN scholarship, graduating with a B.Sc. He married his childhood sweetheart, Kathleen Stobie, on the day he graduated. He completed officer's qualifying courses with the RCN and USN and was appointed to HMCS Iroquois, where he served in the Korean Theatre. He was seconded to the USMC as a Shore Fire Control Officer, operating into North Korea from islands on the west coast of North Korea. He served in a number of RCN ships and shore establishments. He was seconded to the Royal Canadian Artillery for the Arctic trails of the Nike Guided Missile System at the Defense Research Board Rocket Range at Fort Churchill, MB. He served as a nuclear, biological and chemical warfare staff officer. He completed the Artillery Proof Officer's Course at Nicolet, Que. He was severely injured when he fell from the mast of HMCS Restigouche during her trails in Montreal, suffering a broken jaw, back, pelvis, right knee, both ankles and both feet. Upon recovery, he served as Officer in Command, Weapons School, HMCS Stadacona, and subsequently at sea in the First Destroyer Escort Squadron. He served as Officer in Command of Weapons Trials Units on both west and east coasts. He also served as Variable Depth Sonar Project Officer and retired as a Lt. Commander in 1968, with a commendation from the Flag Officer Atlantic for bringing a highly sophisticated submarine detection system into operational use. His military decorations include 1939/1945 Star, Italy Star, France and Germany Star, Defense Medal, Canadian Volunteer Service Medal and Clasp, War Medal 1939/1945, Korea Medal, Canadian Volunteer's Service Medal (Korea), Special Service Medal (NATO), United Nations Service Medal (Korea), Canadian Forces Decoration and Clasp, Special Service Medal (Riga, Italy), Dutch Commemorative Medal, and the 75th Anniversary Medal, Royal Canadian Legion. In his civilian life, he served as a science instructor with the Adult Vocational Training Centre, and after completing the Guidance Post Graduate Program at Dalhousie University, he served as chief guidance counsellor at the Dartmouth Regional Vocational School (Akerley Campus). He left the educational field to serve as a program manager with Hermes Electronics, building Sonabuoys for USN and RCN. When that contract was completed, he served as a department head at Dartmouth General Hospital. He later served as a project coordinator with Spantec Limited and with Defense Construction Limited on the Dockyard redevelopment project. He retired in 1982 and devoted his time and effort to the advancement of Freemasonry and the Shriner's Orthopedic and Burned Children's Hospitals. He was a member of Fort Gary Lodge No. 130 GRM 1949 (life member), and a Past Member (1987) of Ashlar Lodge No. 107 GRNS (life member). He was a Past Grand Director of Ceremonies (1992), Past Grand Piper (1992 to 1993), Grand Representative to the Grand Lodge of Uruguay (1994 to 2002), Victoria Lodge of Perfection Nova Scotia (1955), Murray Chapter of Rose Croix Ottawa (1956, life member), Moore Sovereign Consistory Hamilton (1956, life member), Philae Temple AAONMS (1958), Pipe Major Philae Pipes and Drums (1993 to 1998), Potentate's Personal Piper (1993), and Aide to Imperial Potente (1988). His Masonic jewels include Past Master's Jewel, Lewis Jewel, Past Grand Director of Ceremonies, Past Grand Piper, 50 Year Jewel (GRNS), 50 Year Jewel (GRM), and 250 Year Commemorative Jewel (GRNS). He held the office of Deputy Master, Loyal Orange Lodge No. 1586 (1993), Black Preceptory - Red Cross Degree, Loyal Orange Lodge No. 1325 (1994). Percy was affiliated with Iona Presbyterian Church, was a life member of the American Radio Relay League and a life member of the Radio Amateurs of Canada and the Society of Wireless Pioneers. He held an Advanced Certificate for Canadian Radio Amateurs. He was a life member of the University of Manitoba Alumni Association. He was a member of the Lord Strathcona's Horse (Royal Canadians) Association, the Naval Officers Association of Canada and the Canadian Tribal (Destroyer) Association. He is a life member of Royal Canadian Legion, Somme Branch No. 30. He held a Private Pilot Certificate (Winnipeg Flying Club, 1946 to 1954). He was a member of the Model Aeronautics Association of Canada and Shearwater R/C Flyers Club. He is survived by his wife Kathleen; daughter Kathy (Joseph) Mason, Dartmouth; granddaughters, Lisa and Janice; and brother Wesley Roy, Winnipeg. No flowers by request of the family. Donations may be made to the Camp Hill Veterans' Memorial Gardens or Shriner's Crippled Children's Travel Fund. A Masonic service will be held Monday, April 3, at 7:30 p.m. in A. L. Mattatall Funeral Home, 217 Portland St., Dartmouth. Private family interment at a later date.

HMCS ONTARIO - Drafted to Ontario on 21 May 1950 as A/Ord Slt, RCN

CARDY, John Herbert (1936-2014) Passed away, after a courageous battle with cancer, at Brantford General Hospital on Tuesday February 18th, 2014, a long-time resident of Paris in his 77th year. John proudly served 10 years in the Royal Canadian Navy from 1955 to 1965 and was employed at Wabco in Paris for 27 years. Beloved Husband of Shirley (nee Gray) of 57 years; loved Father of Wayne, Donald (Judy), John (Jocelynn) and Kim. Cherished Grandpa to Christopher, Tyler, Michael, Erin, Robbie, Jessica, Andrew, Caitlin, Miranda, Samantha, and Great-Grandpa to Lauren, Cameron and Charlotte; dear brother of Bill (Glenna) of Amherst N.S. and Kathleen (Gordon Haggar) of Paris ON. Also survived by many nieces and nephews. By John's request, cremation has taken place. A Memorial Service will be held at St. James Anglican Church (8 Burwell St. Paris) on Saturday March 22, 2014 at 2:00 PM with Father Victor Krueger- Kischak officiating.

HMCS HAIDA - Served in 1957-1962 as ABFC2

CARSON, Adam John - Died 15 Mar 1958. Buried in the Burnsland Cemetery, Calgary, Alberta.

CHORNEYKO, Oleh Simon, LCdr, CD, RCN (20 Nov 1928 - 30 Sep 2007) - passed away peacefully with his daughter by his side at Saskatoon City Hospital. He was predeceased by his wife, Dorothy in 1986. Oleh is loved and remembered by his daughter, Debbie (Ken Imhoff); three brothers, Ihor (Anne), Yeron (Helene) and Anys (Shirl); special friends, Pam and Cliff Chaulk (Ottawa) and Lorne and Jean Wasylyshen; as well as numerous nieces, nephews, cousins and friends. Oleh joined the Royal Canadian Navy from the ranks of the University Naval Training Division of the University of Saskatchewan. He served in HMC Ships Ontario, and Beacon Hill of Pacific Command followed by further education and training at the Royal Naval College Greenwich and Fleet Schools of the Royal Navy in Portsmouth. This was followed by service in Haida, Crusader, Terra Nova and Nipigon of Atlantic Command. As a Weapons Specialist he served as a ship's Weapons Officer and Squadron Weapons Officer. He also served as the Course Officer for aspiring Weapons Specialists. His Sea Time was further supplemented by serving on the Atlantic Command Operational Evaluation Team and Sea Training Staffs. His service at sea also included both Command and Executive Officer time. His final posting in the RCN was to National Defence Headquarters where he was a Staff Officer in the Underwater Weapons Section of the Combat System Engineering Directorate. The Memorial Service will be held on Saturday, October 20th at 1:30 a.m. at the Louise Street Community Church (3042 Louise Street, Saskatoon). Inurnment will take place at a later date in Arran, SK. The family would like to thank the staff of the ICU at Saskatoon City Hospital for their kindness and support during Oleh's stay. In lieu of flowers, memorial donations may be directed to the Saskatoon City Hospital Foundation ICU Department (710 Queen Street Saskatoon, SK S7K 0M7); Saskatoon SPCA (Box 3050 Saskatoon, SK S7K 3S9) or the Salvation Army Community Center (339 Ave C South Saskatoon, SK S7M 1N5).

HMCS ONTARIO, HMCS CRUSADER, HMCS HAIDA, HMCS NIPIGON, HMCS TERRA NOVA, HMCS BEACON HILL

CLAYTON, Alfred Ernest Joseph Supply Ass't, V/ 27741, RCNVR - Supply Assistant Alfred E.J. Clayton, 24, was married to the former Miss Olive Hann when he was home on leave in August. She lives at 216 Mayety St. Clayton had been in the navy four years and saw service in many parts of Europe and on the convoy route to Russia. He was aboard HMCS Chilliwack before joining the Shawinigan. Born in Toronto, he has three brothers, Thomas, Douglas and Norman. His parents, Mr. and Mrs. Thomas Clayton, live in Walkerton. (Newspaper clipping, the Globe and Mail, Friday, Dec. 8, 1944)

CLEVELAND, Norman John, RCNVR (15 Apr 1923 - 11 Nov 2006) - World War II Veteran, Norm passed away peacefully at the Health Sciences Centre, following complications from surgery. He is survived by his wife of 55 years, Madeleine (nee Blight); son John; daughter Barbara; grandsons, Thomas and Theo, and brother-in-law Jack Nordquist. Norm was predeceased by his infant son, William Michael; father Orval; mother Miriam, and sisters, Anne and Katherine. He was also predeceased by his Uncle Sam and Aunt Harriet Clark of Detroit, Michigan. Norm was forever grateful to them for opening their home to him following his father's death. For four years he flourished under their love, friendship and guidance. Norm graduated from Gordon Bell High School in 1942. He served as a Lieutenant on the HMCS Trillium for the Royal Canadian Navy during the Second World War. Following the war Norm adventured with his Uncle Arch, sailing the Pacific coastline. He completed his Bachelor of Commerce degree at the University of Manitoba in 1952, where he and Madeleine lived in Vet's Village. He is an alumni of Phi Kappa Pi. Norm worked for Investors Syndicate as the editor of their publication, The Investor. Norm enjoyed longstanding memberships with the Grain Exchange Curling Club, Niakwa Golf and Country Club, Manitoba Historical Society, Manitoba Naturalists' Society and the Rare Bird Alert. Norm co-authored the Birder's Guide to Southeastern Manitoba , and was delighted to squire visiting birders to his favourite spots. For many years Norm loved his yearly trips to Central and South America to bird and tour ancient ruins. Anyone who knew Norm was subjected to his puns! We know he will be missed...we're not sure about the puns! We would like to express our sincere thanks and gratitude for the care and special kindness given by ward 2D, S.I.C.U., and especially M.I.C.U...God's earth angels. Bless you all. To Don, Bonnie, Melissa, Francie and family - thank you for your tender love and care of my parents...Barb. At Norm's request, cremation has taken place and there will be no service. No tree was sacrificed as per his directive! Donations in Norm's memory may be made to the: Manitoba Wildlife Rehabilitation Organization, P.O. Box 49, Glenlea, MB, R0G 0S0, or the charity of your choice would be very much appreciated. No flowers please. I've heard said that when you get to heaven, all the dogs you've ever loved will be there to greet you! Cindy, Bim, Lindy, Tinker and Tippy are waiting.

COLE, Harry Charles Beverley OS, V/78192, RCNVR, MPK - 25 Nov 1944 - OS Harry C.B. Cole, is the son of Mr. and Mrs. Bruce Cole, Simcoe, and a nephew of Mr. and Mrs. D.D. Cole, 34 Beresford Ave. Born in Simcoe, he lived in Toronto for some time while employed at a munitions plant. He enlisted early this year and trained at Toronto and Halifax. There are three brothers, Fred, Otterville; Howard and Earland in Simcoe. (Newspaper clipping, the Globe and Mail, Friday, Dec. 8, 1944)

CONWAY, Francis Philip, CPO, RCN - 78, Halifax, passed away February 7, 2004, of cancer in Camp Hill Veterans' Memorial Building, QEII, Halifax. Born in Saint John, N.B., he was a son of the late Charles A. and Mary (Collins) Conway. A 25 year RCN veteran, Phil served on British ships HMS Malaya and HMS Quebec, and took part in the D-Day invasion of Europe, the sinking of the Tirpitz, and operations off the coast of Korea. He served on HMCS Algonquin, Haida, Uganda and Quebec. A long-time resident of Fox Point, he was an active member of the community and researcher of RCN history. He was a member of the Canadian Legion, Branch 84, the Chiefs and PO's Mess, CFB Stadacona, and the Chief Petty Officers Association of Canada. He was the husband of Beverly (Corbett) and the late Irma (Anderson). Surviving are his wife, Beverly; son, Barry and his wife Aileen (Godfrey); grandchildren, Bethany and Evan, all of Victoria, B.C.; stepdaughter, Christine; stepsons, Edward and Paul, all of Halifax; step-grandchildren, Ryan, Jeffery, Jennifer, Stephen, Edward, and Christopher; several nieces, nephews, great-nieces and nephews; sister-in-law, Agnes Conway, Saint John. He was predeceased by brothers, Leo and John; sister, Mary. Visitation will be held 2-4 and 7-9 p.m. Tuesday, funeral service 11 a.m. Wednesday, both in Ronald A. Walker Funeral Home, 13549 Peggy's Cove Rd., Tantallon, Rev. Mark Pretty officiating. Burial to follow in Dartmouth Memorial Gardens. In lieu of flowers, donations may be made to Canadian Cancer Society.

HMCS ALGONQUIN - Served in Algonquin 1944-1945 as an AB Gunner

DAIGLE, Fernand (Babe) - In his 98th year, on April 9, 2012 in Toronto. He was the loving husband of Joyce Montgomery (2005) for sixty-four years, devoted father to Gail Mann (Perry Safioles), Linda (Claude Boutet), Susan (Tony Pearce), Wendy (Justice Russel Zinn), Brent aka Rick (Noella Groulx, April 2004, fiancé to Patricia McGlone) and beloved grandfather to Carol, David, Steven, Carl, Tara, Derren, Paige, Meara, Lucas, Kelly-Anne and Tricia. He was thrilled to learn of the birth of each of his thirteen great-grandchildren. Uncle Babe to many nieces and nephews, his love of family naturally included step grandsons Mark and Dirk Safioles. Brothers Roger and Emilien and parents, Edgar-Rosalphie and Agnes Charron, predeceased him. His 32 years as a watch and clockmaker at Henry Birks and Sons, where he learned his trade, was interrupted for three years in service to the Royal Canadian Navy as Chief Petty Officer on the HMCS Uganda during World War II. He later translated his knowledge of the watchmakers craft to gauges for Pratt & Whitney Canada. In 1950 the family moved to St-Lambert, Quebec where he embraced the family oriented development of the community throughout the 50 plus years of residency. He was a man of integrity and caring evident in the hospice care Joyce and he gave to families during their 20 year winter escapes to Florida. As it was his wish to donate his body to benefit science, a memorial gathering of family and friends is yet to be determined. Donations may be made to the CNIB.

DAVIDSON, Alexander - Passed away peacefully on April 7, 2008 at UBC Purdy Pavillion. Alex was born in Vancouver, proudly served in the HMCS Uganda WWII. A renowned lover of animals who enjoyed swimming and golfing, his wonderful sense of humor and laughter will never be forgotten. Alex is survived by his loving wife of 59 years, Dorothy; daughter Heather Zarchikoff (Alan); son Craig (Cathy); grandchildren David, Katherine, Nicole, Cori, Aryn, Cullin, and Rachel. A Funeral Service will be held at Valley View Funeral Home, Arbor Chapel, 14660 - 72nd Avenue Surrey, Saturday, April 12, 2008 at 1:00 PM with reception to follow. (The Vancouver Sun 10 Apr 2008)

DAVIDSON, Herbert M - At Parkwood Hospital, London, Ontario on Sunday, April 15, 2012, Herbert M. Davidson of London passed away nine days after his 88th birthday. Beloved husband of 60 years to Olga (nee Shewchuk) Davidson. Loving father of Andrew of Toronto, Scott (Evelyne Ginestar) of Montreal, and Julie (Ralph Pineau) of Halifax. Loving grandfather of Michael Davidson of Montreal, and Sophie Pineau of Halifax. Survived by sisters Jean Fisk and Margaret Lee, as well as nieces and a nephew. Predeceased by his parents Herbert and Margaret Davidson of Montreal, and his brother Jack of London. Will be missed by friend and brother-in-law Wally (Elaine) Shewchuk of Hagar, Ontario. Herb proudly served in the RCN (HMCS UGANDA) 1943-45. An employee at Northern Electric in Montreal and London for 45 years, retiring in 1987. An active member of various outdoor groups. A memorial bench will be installed in Gibbons Park at a later date. The family would like to express their appreciation to the staff of the Palliative Care Unit at Parkwood Hospital. A service of remembrance will be held at the Church Of The Epiphany, 11 Briscoe Street West, London, on Thursday, April 19, 2012 at 11 a.m. conducted by Reverend Mary Wood. Memorial donations may be made to the Canadian Wildlife Federation. "Ready Aye Ready" (The Gazette on Apr. 17, 2012)

DIXON, Donald Bertram, Cdr, CD, RCN (08 Jul 1921 - 30 Jul 2011) - suddenly in the Camp Hill Veterans Memorial Bldg. of the Queen Elizabeth Hospital complex on July 30, 2011 in his 91st year. He was born and educated in Toronto. Only child of James B. and Edith Dixon [nee Parke]. He is survived by his wife, Margaret (Sauriol), his son Peter and his daughter-in-law Irena. Before joining the RCNVR, he worked for the Canadian Bank of Commerce & Edwards, Morgan & co., Chartered Accountants. He first evinced an interest in the Navy in 1938, when he joined SSC Temeraire in Toronto. This was before the Sea cadets became "Royal". He left in 1943 after becoming a SC Lieutenant and executive officer of Temeraire II. He joined the RCNVR in HMCS YORK on Feb. 15, 1943 as a Supply Assistant. Commissioned in 1944, he transferred to the RCN in April 1946, serving in a number of ships and establishments. He liked best the time served in HMCS ONTARIO, a cruiser, and HMCS CAPE SCOTT, the RCN's first repair ship, and the five years with the USN in the Naval Supply Depot, San Diego, and the Defense Supply Agency, Alexandria, Va. For his service in the latter, he was awarded the DSA Meritorious Service Award. His last appointment was as Comptroller of the Canadian Forces Base, Halifax. After retiring from the Navy in Dec. 1971, he was employed by Thorne, Gunn, Chartered Accountants , and the Federal Public Service. In the latter, in which he spent 14 years, he was with DSS[Services] as Regional Budget Officer, NH&W[Medical Services] as Asst. Regional Director, DSS [Supply] as Regional Chief of Planning and Control and finally DND as Regional Audit Director, retiring from there in 1986. In all, he served the Government of Canada for 43 years. The year he retired from the Navy, he also graduated from St. Mary's University as a BComm [Cum Laude]. In 1973, he became a Certified General Accountant, and in 1976-77 was President of the NS Association. He was a member of the CGA Association of NS, the Naval Officers' Association of NS, the Royal United Services Institute of NS, the Canadian Naval Memorial Trust, of which he was for some time a Director, the Waegwoltic Club and the Cathedral Church of All Saints. He was a Bishop's man of the Anglican Diocese of Nova Scotia. He loved dogs and for some 40 years, one was always a member of his family. No flowers please. Donations may be made to the Canadian Naval Memorial Trust (HMCS Sackville). His body has been cremated and the ashes will be privately interred. A private memorial service will be held at the Cathedral Church All Saints, Halifax. The family will be at home and receiving friends from 2:00 to 5:00 on Sunday, August 28, 2011.

HMCS ONTARIO - Drafted to Ontario on 07 Mar 1947 as Lt (S), RCN

DIXON, Douglas Charles - Peacefully, in the Arnprior Hospital, surrounded by his loving family, Saturday, February 2nd, 2008 in his 84th year, Doug Dixon passed away. Douglas Charles Dixon, born July 6, l924. Son of the late Irving and Elsie (Jensen) Dixon, New Denmark, N.B. Sisters Dawn (Donnie) Sorensen, New Denmark, and Bev (Don) Manley Wells, Maine, USA. Predeceased by his only brother Philip (Ursula) Dixon, 3 sisters: Wanda (Leonard) Christensen, Jean (Stan) Paynter, and Faye (Bob) Race, Citrus Heights, California. Doug married Norma Wintonick (Latham) Apr. 5, l969; Norma was the "love of his life". Step-father to Peter Wintonick (Christine Burt) and Suzanne (Barry) Olsheskie. Loving grandpa to Jason (Karen), James (Shannon), Erin, Matthew Olsheskie and Mira Burt-Wintonick. Doug was mentor/helper to 23 nieces and nephews in Ontario, Quebec, New Brunswick, Canada, and Maine, California in the U.S.A. A well-traveled, workable life of interests, proud owner of the "Pacific Star" Award of Merit (HMCS Uganda) ... this cruiser was the pride of the RCN, being the largest and most powerful ship in the World War II fleet, and the first to circumnavigate the globe, seeing action in the Pacific. Doug spent 58 years as plumber/pipe fitter: member of Local 71, and was proud to be their President for 12 years. An ardent accomplished downhill skier (Austria, Innisbrook, St. Anton, etc.), he won the bronze Molstar Medal at Mont-Ste-Marie at age 48. Fishing, hunting, sailoring were passions with Doug. His oral history project, interviewing many older plumbers, was accepted by then Mayor Jim Watson, at a ceremony at Ottawa's City Hall. These tapes are now at the Ottawa Archives. Many of his naval and family treasures are at the New Denmark Memorial Museum in New Brunswick. Even getting his hole-in-one at Madawaska Golf was an achievement for him. His own personal memoirs, recently hand-written in 2007 (just published in book form on January 28th, 2008) show remarkable sense of duty, an adventurous life, well-lived with astounding recall. In overcoming earlier cancer, Doug's later life brought him a multiple series of ailments; nonetheless he continued to live his own A-B-Cs of life: acceptance, bravery and candor. Being blessed with a loving family, helping neighbours and caring members of St. Andrew's United Church, Fitzroy Harbour brought him such joy. We, who are left, are thankful to have had Doug enrich our own lives in so many directions. So many thanks to the caring staff of the Palliative Care Unit at the Arnprior Hospital, Dr. Michelle McBride, Dr. Paul Enright and all the other numerous affiliated medical professionals who have been angels to this angel. Resting at Boyce Funeral Home Ltd., 138 Daniel Street North, Arnprior. Visiting hours are Tuesday, February 5th, 2008 from 2-4 pm & 7-9 pm Funeral will be conducted on Wednesday, February 6th, 2008 at 11:00 am at St. Andrew's United Church, Fitzroy Harbour, officiating clergy: Rev. Heather Moore. Interment at Whytes Cemetery, Fitzroy Harbour. In Doug's memory, expressions of sympathy and memorial donations of his choice were: St. Andrew's United Church, Fitzroy Harbour, and the Osteoporosis and Diabetes Societies would be greatly appreciated. (The Ottawa Citizen on Feb. 4, 2008)

DOWN, John Trenchard (Jack), Chief Shipwright, 40946-E / LCdr O-20612, RCN (served 02 Mar 1942 - 30 Sep 1971) - (1921-2003) Died peacefully, in his Esquimalt home, on Tuesday, October 14, 2003, at the age of 81. Jack was born in Victoria October 31, 1921 and attended Willows and Oak Bay High School. In 1938, he entered HMC Dockyard, Esquimalt, as a naval apprentice (shipwright). Through the years he served on the Niobe, Algonquin, Crescent, Uganda, Rockcliff and the Ontario. During the war, he served screen for fleet strikes against the Tirpitz in Alten Fiord, two Murmansk convoys and escort for Canadian troops at the invasion of Normandy. He was promoted to Lieutenant Commander in 1960. A highlight of Jack's naval career was time spent with the United Nations Military Observer Group in India/Pakistan (1965-66). Jack retired in 1972. For many years he continued to use his skills as a shipwright when called upon to do custom work at local shipyards. Like his brother, Albie, Jack enjoyed horseracing and frequently took trips to Santa Anita. He was activein many associations, enjoyed the theatre and the arts. Predeceased by his son, George; brother, Albie and sister, Alice. He is survived by his two daughters and their spouses, Deborah (Gary) and Pamela (Tom); granddaughter, Sophie; nephews Martin & John Down & Sheldon Piercy; nieces Margaret Anderson & Jean Broccoli. Jack will be greatly missed by all who knew him. He was part of the fabric of our lives. Special thanks to Pat, District Nurse of Esquimalt; to the Registered Nurses and to all the Juan deFuca Homecare workers for their invaluable care and support. A Memorial Service will be held at McCall Bros Floral Chapel, Johnson at Vancouver, on Tuesday, October 21 at 10:30 a.m., followed by a reception at McCall's Family Reception Centre. In lieu of flowers, donations may be made to the Vancouver Island Cancer Centre, 2410 Lee Avenue, Victoria V8R 6V5.

HMCS ALGONQUIN - Served in Algonquin during D-Day landings as a PO, Shipwright, RCNVR

HMCS ONTARIO - Appointed to Ontario 15 Jul 1950 as Cd/Constr, RCN

EDWARDS, Gordon Lewis, MMM, CD, Rear Admiral - It is with heavy hearts and great sadness that Alison and Gretchen report the passing of their father on Wednesday March 2nd, 2011. The majority of what follows is the obituary he prepared, leaving this world as he lived it - organized to the nth degree. Gordon Lewis Edwards was born in Medicine Hat, Alberta, on 25 January 1931, son of William Sylvester (Bud) Edwards and Augustine Elizabeth (Curly) Edwards (nee Meiers). He attended Alexandra High School before joining the Royal Canadian Navy in 1948. He trained as a naval communicator and then served in HMCS Athabaskan in the Korean War as an Able Signalman. He was commissioned in 1951, and then completed Officer Training in HMCS Cornwallis and HMCS Ontario, following which he trained as a pilot with the RCAF at Centralia, Ontario, and then operational flying training with the Royal Navy in Lossiemouth, Scotland. During his flying career he flew five different fighter aircraft from five different aircraft carriers from Canada, Britain, and the United States. Following the phase out of the Banshee Jet Fighter, he served in HMCS St. Croix and HMCS New Waterford before serving at NDHQ in Ottawa. He then commanded HMCS Assiniboine for three years, followed by HMCS Bras d'Or for one year. He attended the NATO Defence College in Rome and then served on the staff of Supreme Allied Commander, Atlantic in Norfolk, Virginia. He commanded HMCS Athabaskan and then was Commandant of the Maritime Warfare School, following which he commanded the Fifth Destroyer Squadron. His last sea command was the NATO Standing Naval Force Atlantic in 1978-79, and then he spent three years in NDHQ as Director General Military Plans and Operations. Promoted to Rear Admiral, he commanded the West Coast navy from 1982 to 1985. His final military position was a secondment to Foreign Affairs, and he retired in 1985 after 37 years of service. After retirement he worked as a consultant for two years and then as the Representative of British Columbia in Ottawa for seven years, retiring fully in 1993. After retirement he served another five years in the Naval Reserve as a Convoy Commodore. In Ottawa he did volunteer work for the Ottawa General Hospital and several charities. As well, he was President of the Ottawa Canadian Club. In 2005, three years after the passing of his beloved wife Claire Maureen Edwards (nee Campbell) to whom he was married 46 years, he moved to Halifax, Nova Scotia where he enjoyed the remaining years of his life looking out on the Northwest Arm three doors down from his daughter Alison and living it up with family and friends from ULDSAS, Ski Club, Sam Slicks and of course RA Park. After moving to Halifax he also became a trustee of HMCS Sackville, a life member of the Shearwater Aviation Museum, and then Chairman of the Shearwater Aviation Museum Foundation. He is survived by his daughters Alison Claire Edwards (Perry Smith - Halifax) and Gretchen Edwards Rohani (Saied Rohani - Victoria) and his special grandchildren Nima, Alex and Holly Rohani. Final arrangements are being entrusted to TK Barnard Funeral Home, Halifax. Admiral Edwards will be cremated and there will be no visitation. A memorial celebration will be held at 2:00pm on Friday March 11, 2011 at the Wardroom CFB Halifax (enter on Lorne Terrace or Gottingen Street). Donations in Dad's name may be made to Dalhousie Medical Research Foundation, to the SPCA (in memory of his beloved dog Haggis) or charity of choice. Gordie Edwards made his mark on this world and he will be greatly missed. (Published in The Ottawa Citizen on Mar. 5, 2011)

HMCS BRAS D'OR - 2nd Commanding Officer

HMCS ATHABASKAN - 2nd Commanding Officer

FAREWELL, Elmo Retlaw, OS, V/16395, RCNVR - Among the 23 Canadian lost when HMCS Windflower, a Canadian corvette was sunk was Ordinary Seaman Elmo R. Farewell, of Swan River, youngest son of Mr. and Mrs. R.A. Farewell. After living at Birch River, OS Farewell attended high school at Swan River, where he became a prominent hockey player. He enlisted in the Royal Canadian Navy last May. (source: newspaper clipping)

FATHERS, Francis Onesiums (Frank) (08 Nov 1926 - 23 Jan 2012) - passed away on Monday, January 23, 2012 at the age of 85. Frank was born in 1926 in St. Boniface, Manitoba, attended St John's College School and the University of Manitoba in Winnipeg. Frank had a passion for the sea and served in the Canadian Navy and Navy Reserves on the HMCS Charlottetown, HMCS Uganda, and RCSS Daerwood as Commanding Officer. He returned to Selkirk, Manitoba where he started his steel making career and family. In 1949, Frank married June Shirley Innes. Together, they celebrated their 62 th wedding anniversary this past September. Frank's dedication and care for June in the past few years has been remarkable and a testament to their love and lives together. Frank and June have three children; Dawn Aitken (George), Sharon Fathers (Terry Dyer) and Mark Fathers (Sally). He was a loving grandfather to 6 grandchildren Jennifer Stewart (Brian), Mathieu Fathers, Andrew Aitken, Patrick Fathers, James Aitken and Kaede Fathers. Frank's work passion was steel making. Over a 40 year career, Frank opened, planned and managed steel making operations in Selkirk, Edmonton, Montreal, Vancouver and Welland. As a tribute to his expertise, dedication and personality, Frank was an integral member of several steelmaker organizations serving in various capacities including Director and President. In 1974, Frank was honoured as a Life Member of the Electric Metal Makers Guild. Frank and June first moved to British Columbia in 1977 and have made their home in B.C. ever since. Outside of work, Frank was a lifelong fisherman and hunter. Frank served as a director of the B.C. Wildlife Federation and the Semiahmoo Fish and Game Club and well as being an active member of the Richmond Rod and Gun Club. A memorial service is being held at 1:30 pm on February 4 at the Semiahmoo Fish and Game Club in Surrey. Donations may be made to the BC Alzheimer's Society.

FISCHER, Lambert Nicholas (Bert) (20 Jan 1927 - 31 Jul 2014) - of Red Deer, Alberta passed away peacefully at the Red Deer Hospice on July 31, 2014 at the age of 87. Born in Young, Saskatchewan, Bert was the youngest of 14 children. He was a proud veteran who served on the HMCS Uganda during WWII, and later with the Royal Canadian Air Force. Bert will be lovingly remembered by his sisters, Lydia Millar and Eva Greig, both of Saskatoon, Saskatchewan; four sons – Richard of Calgary, Barry (Lynn) of Red Deer, Philip (Sandra) of Calgary, and Christopher (Sandy) of Port Renfrew, BC; twelve grandchildren; and numerous nieces and nephews. Bert was predeceased by his wife Rita in 1982; his wife Astrid in 2011; and 11 siblings.The family would like to extend their gratitude and appreciation to the staff of the Red Deer Hospital Palliative Care Unit, and the Red Deer Hospice for their care and compassion. There will be no funeral service as per Bert's request. A Celebration of Bert's Life will be held at a later date. In memory of Bert, donations may be made directly to the Canadian Cancer Society (www.cancer.ca), the Red Deer Hospice Society (www.reddeerhospice.com), or a charity of your choice.

FORSTER, Roy (13 Mar 1927 - 24 Nov 2012) - Our beloved husband and father passed away peacefully at the North Shore Hospice, North Vancouver B.C. Roy was born in Brookswood, Langley, B.C. to Elizabeth (Bessie) and James Forster. He will be greatly missed by his loving wife of 65 years, Helen; daughters Diane and Troy Forster of North Vancouver B.C. sister, Bette (Ken) Wells, West Vancouver, B.C. grandchildren, Mike (Maria) Chisholm, children, Ellysia and Jack; Rob Chisholm; Nick Topolewski; Christy Topolewski (Jeff Hancock) son Jonas. Several nieces, nephews, cousins and their families; sisters in law; Helen and Mary and friends. Predeceased by his father James, mother Bessie and step father Alex Cadger; beloved son Rick; brothers and sisters in law, Bruce, Jim (Mina), Bob (Helen), Irvin (Della), Orm (Roberta), Scotty (first wife Annabelle) and sister Joyce. Special aunt and uncle, Ina and Ormie Dalgleish of West Vancouver B.C. and friends. Roy served in the Canadian Navy from 1945 to 1948. One of the highlights of his life was circling Cape Horn on the HMCS Uganda. Upon his return to B.C. he had a variety of jobs. Next was a move to Alberta, where he worked as an operator and an engineer in the oil fields for Schlumberger. After several years he returned to North Vancouver B.C. where he was involved in real estate and other businesses. Thanks to Dr. Walker, home support staff and the North Shore Hospice for their outstanding care. A memorial service will be held at 2 pm Friday December 7, 2012, Boal Chapel at First Memorial Funeral Services, 1505 Lillooet Road, North Vancouver, B.C. In lieu of flowers, donations to the North Shore Hospice or Salvation Army North Vancouver would be greatly appreciated.

FOX, John Hamilton - Born January 8th 1925 in Toronto, and died there March 30th 2006 peacefully at Saint_Joseph's Hospital, predeceased by his parents John Hamilton Fox and Alice Arnott Fox (née White/Whyte) and his sister Margaret Davidson; and survived by his wife, Ella, sons Michael and his wife Susan,? Rick? and his fiancee Michele Iiron, Kevin? and his wife Sarah, Steven and his wife Jan and his daughter Lisa; as well as his grandchildren Rebecca, Ben, Ella, Piers, Jack, Edward, and Joe; his step-grandchildren Jennifer, Julian and Chera Francoeur; and his siblings William and Joseph FOX and Lucinda Kretchman. When? the war broke out young 'Jack' lied about his age to join the Canadian Navy at age 17, served on the HMCS Ontario and HMCS Matane, earning a Mentioned In Dispatches citation. His career in radio took him from CFJB in Brampton to the Radio Sales Bureau of Canada in Toronto and finally to CKNW in New Westminster British Columbia, thereby inspiring a love affair with the natural beauty of a place where 'you only get snow where you want it, on Christmas Cards and mountain tops.' John was a committed member of Lions Club International, serving as President of clubs in Brampton and New Westminster, where he established many close Friendships which, along with those forged during the war with his comrades-in-arms, flourished through the exchange of letters and emails until the last days of his life. But John's greatest passion, as anyone who knew him can attest, was always his family. He will be greatly missed. Special thanks to all the wonderful professionals who attended to John in the Intensive Care Unit of Saint Joe's. He could not have been better cared for. As expressions of sympathy, donations may be made to the Canadian Diabetes Association or the charity of one's choice.

FRASER C.L. (Buzz) - born May 5, 1920 in Eastern Passage Halifax, Nova Scotia, passed away peacefully at Victoria General Hospital on June 30, 2004. Predeceased by his parents, Ernest and Mercy, 5 brothers and 4 sisters, his first wife Mary, and second wife Dorothy in 2001, and step-daughter Wendy in 2002. Buzz was an adventurous Canadian boy who ran away from home at the age of 16 to join the Canadian Navy as a stoker during World War Two. One of the highlights of his Navy career was rounding Cape Horn on the HMCS Uganda in 1946 in flat, calm weather. Tiring of the sea, and wanting to settle down, his next pursuit was as a restaurateur, owning and operating the "Halfway" lunch in Esquimalt. Buzz and Mary spent long, hard working hours there, but loved to retreat to their cabin at Shawnigan Lake at every available opportunity. From restaurants to real estate he obtained his real estate agent license and in the 60's successfully ran "Newstead Realty" for many happy years. Buzz had a natural talent for selling with his calm, frank, yet undemanding nature. He always took great pride in the properties he owned and had the vision and drive to create enviable gardens for all to enjoy. Upon supposed retirement in 1985 to Shawnigan Lake, Buzz was lured back to real estate in the capacity as an agent at the Arbutus Ridge development, where he always swore to never learn how to use a computer; he'd "do it by hand". Which he did! Many productive years were then spent on the executive of the Malahat Legion Branch # 134 as well as being actively involved in YSAG; where he learned to woodcarve. Being a perfectionist though, he was never quite satisfied with the finished wood product. He leaves behind to mourn his loss, his step-daughter Sherry (Dave) Dougan, his sisters and brother in Atlantic Canada, Geraldine, Goldie, and Gerald, grandchildren Paul (Shannon) Webber, Kelly, Angus, Andrea, and great-grandchildren Riley and Bryson, as well as numerous nieces, nephew, and friends. Many thanks to Cowichan Home Support, Lee, Harry and Shirley, Roy, and the staff of 6N Victoria General Hospital for their friendship, care and support. No funeral by his request, but an afternoon tea in his honor will be held on July 10, from 2-4 pm at the house of Sherry and Dave Dougan, 1170 Braithwaite Drive, Cobble Hill. "They are dancing in Heaven now".

FULLER, Bernard George (Bernie) (1916 - 2011) - With his family by his side at Victoria General Hospital, Dad passed away peacefully after a short painless illness. He is survived and lovingly missed by his wife Jean; sons Brian (Agatha), Edward (Kinnon) and Robert; grandchildren Michelle (Brian Novak), Kyla Shore, Derrick Shore, Grant Shore, Jaeden Shore; great grandchildren Jesse, Chloe and Kruise Novak. He was predeceased by his parents Henry Joseph and Mabel Fuller, his first wife Victoria and a child in infancy. Dad grew up in old St. Vital on Fifth Avenue as a child and after graduating high school became a machinist apprentice for the CNR at Fort Rouge Shops. At the onset of Second World War he enlisted in the RCNVR and was assigned to convoy escort duty aboard corvettes primarily HMCS Ville de Quebec in the North Atlantic and Mediterranean Sea. At wars end he returned home, resumed his career with the CNR and married his first love of his life Victoria. Her untimely passing in 1962 was a severe burden for him until he met Jean Shore in 1968 when husband Frank had also passed away prematurely leaving her with twin sons Edward and Robert. Their romance blossomed and they married and had 43 wonderful years together. Dad retired from the CNR after 42 years of service as a Locomotive Foreman in Symington Yards in Winnipeg also having spent time in Redditt, Ontario. After retirement he and mother had many wonderful winter vacations in Hawaii and the Caribbean along with several summer car trips with friends to the West Coast. He enjoyed their home in Windsor Park and in the summers he could be found outside puttering around the yard or painting anything that didn't move. Family, relatives and friends were very important to him and in 1997 the move to Agape Villa was a good one where they met and became close friends with many wonderful people in the building. He loved to laugh, tell good jokes, debate just about anything, pull for the underdog and watch sports. The Blue Jays won't be the same without his support. Many thanks to Dr. Thorlakson and Young and the Staff on the fifth floor of the Victoria General Hospital for making Dads stay a comfortable one. As per Bernie's request cremation has taken place and a memorial service will be held on Tuesday, April 19 at 2:00 p.m. at Chapel Lawn Funeral Home, 4000 Portage Avenue, Winnipeg. For those who wish to sign the online Guest Book please visit our website.

GARRARD, William Arthur Bordett, M.B.E., LCdr, RCNVR / RCN(R) - Born: C 1895 Died: 25 May 1947

HMCS WEYBURN, HMCS DISCOVERY

GILBOE, Earl Henry - Suddenly on March 1, 2008 at the age of 85. Beloved husband of 59 years to Olga (nee Mastellotto). Dear father of Robert and Pauline Gilmour, Marcella Rathburn and husband Barry, Cindy Sorkopud and husband Rick, Gail Kirychuk and husband Jan. Predeased by his son Marcel (1996). Dear son of the late William and Grace Gilboe. Son-in-law to the late Ismael and Genoeffa Mastellotto. Dear nonno of Melissa Gardiner and Steve, Matthew and Dorothy, Brandon and Melissa, Kristina Stannard-Gilboe and Andrew, Dana, Lindsay Flemming and Dean, Ashley Kirychuk and fiance Eric, and Joel Kirychuk. Bis nonno of Casandra, Anthony, Mia, Maren, and Lincoln. Dear brother of Tom and Margaret Gilboe, and the late Bill Gilboe and Leona Laporte. Brother-in-law of Mary Dunning and the late Bill, Dario and Doreen Mastellotto, Rose Staley and the late Jim, Armand and Maureen Mastellotto, Ismael (Junior) and Carolyn Mastellotto. Survived by many nieces and nephews. Earl served 5 years in the Navy during WW#2 and was a survivor of HMCS Windflower on December 7, 1941. Also served in the Merchant Navy and was a member of R.C.L. Branch #261, The Windsor Navy Club and it's Colour Guard where he was a harmonica playing member of the Wavy Navy Band, Associate Member of HMCS Hunter. Earl started at the Ford Motor Company in 1945 and retired in 1978 after 33.5 years of service. Earl enjoyed golfing, swimming, biking, and ice skating. Visiting Tuesday 2-5 and 7-9 p.m. at Marcotte Funeral Home and Chapel 12105 Tecumseh Road, Tecumseh (519-735-2830). Service to be held on Wednesday, March 5, 2008 at 10:30 a.m. in the chapel. Cremation to follow. Donations in memory of Earl may be made to the Burn Unit at Sunnybrook Health Science Centre.

GILLESPIE, Robert Dale (27 Jun 1930 - 25 Feb 2008) - On February 25, 2008, at Stonewall Hospital, Bob left us peacefully. He leaves behind his wife, Carole and his three sons, Norm (Darlene), Tim, Joel (Laurie) and five grandchildren, Erik, Martha, Jessica, Kelsey and George, his loving sister, Margo (Graham) Eagleton, brother-in-law Allan (Phyllis) Olson and many nieces, nephews, other relatives and friends. Bob was predeceased by his mother Ethel (Bell) and father Tony, brother Douglas, mother-in-law Ella, father-in-law Oli Olson, and brother-in-law Arni Olson. Bob was raised in Headingley, Manitoba, serving five years in the Royal Canadian Navy in the Korean Conflict on the Tribal Destroyer HMCS Cayuga and the HMCS Ontario. The majority of his working life following the Navy was at Manitoba Telephone Systems until his retirement in mid 1980s. Bob began his married life with Carole in Kirkfield Park where they had their three sons. In 1971 they found their little farm in Stony Mountain, a place where Bob had found his niche. They loved their little farm, with the wildlife and outdoor activities. Bob was usually seen sitting on his deck most summer days with various relatives and friends who loved to drop by for a visit. On a perfect summer day Bob would hop on his tractor taking a spin around the yard or up town. He enjoyed listening to country music, watching TV, particularly Jeopardy with his boys. Bob always looked forward to the upcoming goose hunting season. He had a deep love for his family and great pride in his five grandchildren. The family would like to extend very sincere thanks to Dr. Venter and the caring staff at Stonewall Hospital for their care and compassion during Bob's illness. Honorary pallbearers will be his sons, Norm, Tim and Joel Gillespie, nephews, Jim Olek, Gerry Lazaruk, David Olson and grandson Erik Gillespie. A funeral service will be held on Thursday, February 28 at MacKenzie Funeral Chapel Stonewall at 2:00 p.m. If friends so desire, in lieu of flowers, donations can be made in Bob's name to the Stonewall Legion Branch No. 52 Poppy Fund or a charity of your choice.

HMCS CAYUGA - Listed on Cayuga's nominal roll for 30 Jun 1951 as ABQRS

GRABOWIECKI, Bernard Josef - Passed away at home on July 25, 2014 at 90 years of age. Caring and devoted husband of 59 years to Lucy (nee Amelia). Dear father of Susan and husband Dan Cox, John and wife Joyce and Bernie. A kind and generous grandpa of Tim Cox and wife Lisa, Trevor Cox and fiancée Jen and Kim Cox. Predeceased by parents John and Regina. Brother of Cecile Andronik and husband Dick and predeceased by Walter Graber (Daisy). Brother-in-law of Tony Amelia (Catherine), Rob Amelia (Edith), Mike Amelia (Louise), Andy Amelia (Jean), Rosie Morrison (Ed), Carmel May (Gene), Harry Amelia (Lillian), Madeline Price (Bob) and Joe Amelia (Harriet). He will be sadly missed by many nieces and nephews. Bernard emigrated from Poland at the age of 12 with parents and siblings. He served with HMCS Wetaskiwin, WWII. After a career as a pattern maker at Master Patterns, Bernard experienced a long and enjoyable retirement with Lucy, treasuring all family gatherings. If you so desire, donations to a charity of your choice would be appreciated by the family. Visitation Monday 3-5 p.m. and 7-9 p.m. Parish Prayers Monday 4:30 p.m. at Families First, 3260 Dougall Ave. South Windsor (519-969-5841). On Tuesday, family and friends are invited to meet at Corpus Christi Church, 1400 Cabana Rd. West after 9:30 a.m., followed by Mass at 10:30 a.m. Interment will take place at Heavenly Rest Cemetery following mass.

GREENGRASS, Frederick Charles, P1CD, 7558-E, RCN/ C.A.F. (served 14 Sep 1948- 05 Mar 1971) (06 Aug 1930 - 05 Aug 2012) - Born in Winnipeg, Manitoba, educated Lord Roberts School in Winnipeg grade 9. Went to work in Winnipeg Esquire Restaurant, Dry Cleaning Company, Furrier in Peck Building and to Board of Grain Commission, Grain Exchange Building. Joined Royal Canadian Navy (HMCS Chippewa) September 10, 1948 and arrived in Esquimalt for my first five years. Was married to Phylis for 52 years and she passed away from Cancer August 15, 2004. Survived by my daughter and son-in-law (Michele/Stephen Hunter), in Courtenay, brother Donald Greengrass in Winnipeg and sister Joyce Braden in Calgary, Alberta. Was in the service from September 1948 to March 1971 the work was exciting. HMCS Naden1948, Ontario 1949, Rockcliffe 1949, Antigonish 1950-1951, Athabaskan 1951-1952, Diving School 1953-1954, Ontario 1954 - Australia, New Zealand, Tonga and Fiji Islands, Sioux 1954-1955 to Korea, Hong Kong, Japan as a warrior, came home as a Peace Keeper, Naden 1955 - Diving School, Cornwallis Leadership Course 1961, Granby 1965 Trade 4A Course, Institute of Aviation Medicine 1966-1968, 2 trips to Alert Dew Line C.F.S. Alert 1960 Beach Clearing and 1964 Fresh Water Line Inspection, HMCS York, Toronto, Indian Head ML E.O.D. 1968, release from service 1971, also spent 20 plus years B.C. Govt. (Ministry of Transportation and Highways, B.C. Ferries (Cortes Island Ferry)). Have left behind many friends whilst in both services and am sorry to leave you all. A Poppy Service will be held at the Courtenay Legion on September 6, 2012 at 1:00 pm.

HMCS ATHABASKAN - Served in ATHABASKAN during the Korean war (C 1950-1952) as a LS.CD

GUNSON, Richard James (Jim) (31 Jan 1926 - 05 Nov 2009) - After an eight year hard fought battle with cancer Jim died peacefully on Thursday, November 5 at St. Boniface Palliative Care with his beloved wife Pam, family, and godfather Peter Maruca by his side. He is survived by his sisters, Grace Clayes and Ruth Morrison, stepson Dean Lambert and wife Lada, stepdaughter Mara Lynn Armstrong and husband Rick, five step-grandchildren, two great grandchildren, and many nieces and nephews. Jim was born and raised in Transcona and was educated at Transcona Central School. He started his career in the CNR in 1942 and retired in 1986 as regional manager of purchasing and materials. Jim served in the RCNVR aboard the HMCS Hamilton and Woodstock in the Atlantic and Pacific during the Second World War. Private family interment at Green Acres Memorial Gardens #1 Hwy. East and Navin Road, with Memorial following at Regent Park Casino Hotel on Tuesday November 10, 2009 at 2:30 p.m. Our heartfelt thanks for Dr. Pat Harris and the Oncology staff at Concordia Hospital with special thanks to Val, Pauline, and Jim's sunshine girl' Nancy. Thank you to Sandy Porco and nursing staff from Palliative Care who made it possible for Jim to stay home a few extra months. To Dr. Crow and all the staff at St. Boniface Palliative Care who provided such excellent care to Jim during his two-and-a-half months stay with them. You were all so gracious, caring, and supporting to us both. Thank you to West for always going the extra mile for Jim and to Terry and Linda who made days so much easier with their help and words of comfort. Thank you Pat for being a wonderful friend. A big thank you to Peter and Stella Maruca who were with us all the way. To Jim's sister Grace for being there for us at all times. To Gilda Porco for keeping Jim supplied with home-baked bread. To Helen Torchia for her spiritual guidance. To John and Nancy for all their help. To my son and his wife Lada, you are both the greatest. In lieu of flowers, donations to Oncology Department of Concordia Hospital at 1095 Concordia Ave., Winnipeg, MB R2K 3S8 or St. Boniface Palliative Care at 409 Tache Ave., Winnipeg, MB R2H 2A6 would be greatly appreciated.

HARKINS, Keith Garnet (11 May 1924 - 28 Jul 2008) - surrounded by his family at the Douglas Memorial Hospital on Monday July 28, 2008 at the age of 84 years. Mr.Harkins had served proudly on the HMCS Ville de Quebec in the battle of the Atlantic during WW II. He was a member of the Royal Canadian Legion and the Royal Canadian Naval Association. He was employed at the CNR for over 42 years retiring from the Car Department. He had always enjoyed his backyard birds, woodworking and the family dogs. He is the beloved husband of June. Dear father of Andria Winslow, Rosemary Salvatori both of Niagara Falls, Jennifer Reinman (Paul) of South Carolina, Barbara Hubbard (Rich) of Grand Island, N.Y., Dan Harkins (Lorri) of Fort Erie. Also survived by 14 Grandchildren and 8 Great Grandchildren. Predeceased by a son-in-law Guy Salvatori and a brother David Harkins. The Harkins Family will receive visitors at the Fort Erie Chapel of the Davidson Funeral Homes 21 Wintemute St. on Wednesday, July 30, 2008 from 10:00 a.m. until the service time at 11:00 a.m. Interment to follow in Greenwood Cemetery. Memorial donations may be made to the Fort Erie S.P.C.A.

HENRY, Robert John (Bob), P2ST, 30584-E, RCN / C.A.F. (served 23 Mar 1954 - 31 Dec 1979) - (1932-2012) Nanaimo B.C., age 80, passed away suddenly on June 28, 2012. Predeceased by his son Leonard, his mother Gladys (nee Witheridge), father Leonard and sister Beverly Ann. Bob will be dearly missed by his wife Sherry, married in 1966, son Gordon (Chrystal) of Ottawa and faithful dog Wee Willy. Proud grandfather to Paige & Jonah. He will be fondly remembered by sister and brother-in laws, many cousins, nieces, nephews and friends. Robert was raised in Bowmanville, Hamilton and Windsor, Ontario. In 1954, he enlisted in the Canadian Navy and on the completion of Basic Training, along with Navy tradition, he became known as "HANK". Hank served on several HMCS ships; the Ontario, Assiniboine, Yukon, Terra Nova and Gatineau. He also served at shore establishments including; Naden, Masset, Chippewa, and Gloucester and visited foreign ports (eg in Asia and the South Pacific), notably during the Far Eastern Cruise 1957, Spring Cruise 1962, Australian Cruise 1967 and Westploy 1973. Hank was presented with a Peacekeeping Service Medal for work in Vietnam and Canadian Forces Decoration and Clasp (CD1). He retired in 1980, after 27 years of service and then joined the Commissionaires. Bob and Sherry later retired to Nanaimo, where they enjoyed many pleasant years with family, friends and regular visits to Ottawa to see their son and family. His favourite past times included walking his dog, being with family, watching baseball and enjoying conversations with interesting people he would meet along his many and varied journeys. A funeral service will be held for Bob on Saturday July 7, 2012 at Sands Funeral Chapel, 317 Goldstream Ave., Colwood, BC (250) 478-3821 at 2 pm. Interment to follow at Hatley Memorial Gardens. A donation in memoriam, in lieu of flowers, would be gratefully appreciated for the Canadian Muscular Dystrophy Association, BC SPCA, (www.muscle.ca/nc/national/ways-to-give/ ) or to your favourite charity.

HMCS CHIPPAWA, HMCS ONTARIO, HMCS YUKON, HMCS GATINEAU, HMCS TERRA NOVA, HMCS ASSINIBOINE

HOGG, Malcolm (13 Jan 1925 - 11 Nov 2006) - A Husband - A Father - A Friend. Frank Malcolm Hogg was born in Winnipeg, Manitoba on January 13 in 1925. He was the 5th of five boys -- John, Bill, Gordon, Humphrey -- and twin to his sister Eileen. He was born to a pair of Irish immigrants that were recruited into the T. Eaton Company and settled in the north end of Winnipeg. So it was natural that one day he would work at Eatons himself along with his brothers, sister and boyhood Friends. He went by many names: Molly, Mal, Pops, Daddy - Daddy and Golden Boy for his resemblance to the statue that stood on the grounds of the Winnipeg Legislature. He obtained a Fine Arts degree from the University of Manitoba where he pursued his first love of painting, drawing and architecture. He fought in World War 2 with the Navy aboard the HMCS Trillium where he was an ASDIC operator. The corvettes spent monotonous months plodding back and forth across the trackless waste of Atlantic seas that were never at rest. To serve aboard a corvette required unflinching courage and tenacity. He met the woman -- Joan -- who would become his wife at Eatons. Joan worked in the office right beside the draperies department where my dad would stand and try to attract her attention as she passed through his department to get to her office. He married her in 1951. The newlyweds moved to Fort William and three years later, in 1954, he had his first son Malcolm and his second son Gordon, two years after that. After working for a couple of local companies he started his own company -- Home Interiors -- but the business failed. He continued to work in the home furnishing industry for the rest of his business life in companies that took him back to Winnipeg, forward to Ottawa and ultimately to Whitby where he retired at the age of 66 in 1991. He died 15 years later at exactly 3: 08 a.m. on November 11, 2006. This is the simple bio of a simple and very modest man. Fortunately, you don't measure the life of a man by simple facts that are simply told, you measure it in the truths he learned, or in the times he cried, in the bridges he burned, or the way that he died. In his 81 years, my father learned much, rarely if ever cried, never burned a bridge, and in the end suffered the cruelest of exit scenarios -- Alzheimers. He learned that a drink of alcohol is one of life's greatest pleasures. He learned that you must stop and smell the roses along the way and see the beauty and simplicity in everything that is and can be art. He learned to be generous with himself and his Friends. He learned to live life with optimism. He learned to live life, period. Do things. The more, the better. He learned that if you're on this earth, then you damn well better have some fun. I never saw my father cry. But he came close when my mother announced her first encounter with cancer. The second time was when I first put him in a nursing home. He begged me to stop and asked me not to leave him alone. I cried and will forever be alone with this burden. I remember the things that we did together as if we had done them all last weekend -- because it was never about what you were doing but the fact that we did them together. He did that for my brother and me, and because he did, we will always travel together. Dad, for now, you're in a place that were not ready for. But we will join you some day and we will look forward to your laughter and kind words together forever and ever. We love you Dad. Always have. Always will. A memorial service will be held on Saturday, January 13th, 2007 from 10 a.m. to 11 a.m. at 1665 Pickering Parkway, Building A in the party room. It is Malcolm's 82nd birthday. Please come and celebrate his life with us.

HOPPER, Cyril - Survivor of HMCS Weyburn. The Hopper family sadly announces the passing of their dearly loved husband, father, grandfather and brother at Fred Douglas Personal Care Home, June 10, 2007. Cy, aged 87, predeceased by father Albert and mother Adelaide Hopper; brothers, Albert and David, and sister Evelyn, will be dearly missed by his wife of 58 years, Rosalie; sons, Jim, Bill and Gordon (Wanda); grandsons, Benjamin and Jody, and granddaughter Jessie; sister Peggy (Harold) Colburn, and numerous nieces and nephews. Cy was born November 16, 1919 in Winnipeg and after his marriage in 1949, lived in East Kildonan until moving to Fred Douglas in 2004. He joined the Manitoba Telephone System in 1948, enjoying his work as a radio installer in Northern Manitoba, and a team leader in microwave site selection across Manitoba. He retired in 1981. Cy served in the Royal Canadian Navy from 1940 to 1945. His knowledge of Morse Code enabled him to serve as Petty Officer leading telegrapher on the HMCS Weyburn, from her maiden voyage until her loss outside of Gibraltar in 1943. HMCS Loch Morlich served as Cy's home until his return to Canada in 1945. Cy enjoyed the outdoors, taking up camping as a young boy and later sharing his love of nature with his wife and sons. The family spent many happy summers in their cottage on Long Pine Lake at Ingolf, Ontario. Cy enjoyed skiing, canoeing, back-packing in the Canadian Rockies and Hawaii, and cycling in France. The family wishes to thank the staff at Fred Douglas for their compassionate care and understanding during Cy's final years. A memorial service will be held June 13, 1:00 p.m. at Immanuel United Church, Kimberley and Golspie Avenue, with Nancy Saunders officiating. Reception will follow. In lieu of flowers, donations can be made to the Winnipeg Humane Society or Fred Douglas Personal Care Home. Thanks for the loving years you gave us The happy times we shared We all pray that when you left us You knew how much we cared. Our family chain is broken And nothing seems the same But as God calls us one by one The chain will link again.

HUGHES, Victor Wesley - of Devlin, Ont., our beloved husband, father, and grandfather, passed away Thursday, Jan. 25, 2001. Victor was born Jan. 14, 1929 in Rainy River, Ont. to Wallace and Ivy Hughes. He attended school there and as a young man, called crews for the C.N.R. In April, 1948, he joined the Royal Canadian Navy in Esquimalt, B.C., serving on the HMCS Ontario, Crescent, and in the far east. During the Korea Conflict, as a gun layer on the Destroyer HMCS Sioux, he was awarded the Korean and U.N. Service Medals. After being honourably discharged in April, 1953, he began working for the C.N.R. as yardman in Rainy River. On Sept. 17, 1954, he was united in marriage to Helen Hrynyk. He worked for the C.N.R. in Rainy River, Akikokan, Ont., and Fort Frances, Ont. until June, 1962, when he began employment with Revenue Canada as customs inspector in Fort Frances. He also worked many summers at the Prairie Portage and Sandpoint Lake outposts, retiring in 1990. He was a member of the Royal Canadian Legion Br. #29. Victor was predeceased by his parents; son, William in 1986; brother, Bill in 1994; and sister, Betty Luckasavitch in 1996. He is survived by his wife, Helen; sons, Victor (Cheryl) and Darren of Devlin, Ont., and Brian of Fort Frances, Ont.; daughter, Shelly (Brian) McKinnon of Emo; and grandchildren, Nicole and Wyatt Hughes, and Cody McKinnon. He also is survived by his brothers, Ted (Jessie) of Rainy River, Ont., and Wallace and friend, Peggy, of Devlin, Ont.; sisters, Judy Dimit of Red Lake, Ont., Doris (Jim) Herkes of Nanaimo, B.C., and Nancy Shaw of Fort Frances, Ont.; and his many nieces, nephews, in-laws, and friends. Memorial services were held Monday, Jan. 29, 2001 at 1 p.m. at Green Funeral Home in Fort Frances, with Rev. Diane Clifford officiating. Cremation has taken place and interment will be held in the Devlin Cemetery at a later date. Honourary pallbearers were all of Victor's family and friends. In memoriam donations may be made to the charity of your choice.

JACKSON, Leslie Andrew, CD, LCDR (S), RCN(R) - of Victoria, B.C. passed away on July 20, 2008 in his 91st year. He was born in Great Yarmouth, England on March 13, 1918 and moved with his family to Malta in 1923. In 1926, they returned to England, then immigrated to Victoria, B.C. in August 1930. He attended school in both England and Victoria, graduating from Victoria High School. Les joined the Royal Canadian Navy as a Victualling Assistant in 1937, following in his father's Royal Navy footsteps. He was on active duty during WWII and his final service afloat was on the HMCS Ontario (1954-57). During his naval career, Les served on both coasts, where his and wife Barbara's children were born. From 1962 to 1966, Les's final posting was as Command Supply Officer at HMCS Gloucester, Ottawa, ON. He retired in 1968. Les's life was defined by his naval career and he truly enjoyed his service to his adopted country. During that time in Ottawa, the family built a summer cottage at Clear Lake, part of the Rideau Lakes chain in Ontario. Les spent many happy years fishing, boating, taking the kids water skiing, and listening to New York Yankee baseball games on the radio. In 1968, Les found a second enjoyable administrative career with the Canadian Federal Government's Energy, Mines and Resources in the Geomorphology Division. When he retired in 1978, he and Barbara moved to North Port, Florida where they settled into the community. Les and Barbara moved back to Victoria in the early 1990's and lived a comfortable life in Saanich, close to family and friends. Les leaves to cherish his memory: his loving family, sister Jean Fenlon (Bob), Victoria BC; brother Peter Jackson (Jean), Victoria, BC; children Peter Jackson (NancyJune), Oakville, ON; Patricia Jackson, Victoria BC; Robin Bentley (Ross), Issaquah, WA; grandchildren Simon-Peter Jackson (Angela), Matthew Jackson and Michelle Bentley; great-grandchild Tessa Jackson; nieces and nephews; and friends. He is predeceased by his wife, Barbara. In lieu of flowers, donations to The Lodge at Broadmead in Victoria, BC or a charity of your choice will be gratefully accepted.

JENKINSON, Joseph F. - on August 18, 2009. It is with deep sadness that we announce the quiet passing of my husband and our father. He is survived by his wife Julia (Sheila) nee Lewis; sons, David (Ellen) and Ian (Carol); daughter Margaret; grandchildren, Philip, Nathan, Corbin, Krystin, Laura, Joel, Erica; his sister Irene Sexton of Kirkland, Quebec and many nieces and nephews. Joe enlisted in the Royal Canadian Navy during the Second World War serving from 1944 to 1946 aboard the HMCS Ontario before continuing with his career at Canadian Bronze Co. He met and married Julia (Sheila) Lewis in 1949 and with her raised a family amidst several career transfers which eventually led to their settling in Winnipeg in 1965. After 44 years at the Bronze he retired in 1986 and with Sheila later moved to Vancouver Island until 2005 when they returned once again to Winnipeg to be closer to family. Our heartfelt thanks go out to the kind and caring staff of Tower 5 at Deer Lodge Centre who looked after our dad / husband during his final years as he struggled with Alzheimers. He always had a pleasant smile and a witty remark for everyone and will be missed by family and friends. In honour of Joe's wishes, a private family service will be held. Cremation has taken place. If friends so desire, donations may be made to the Deer Lodge Centre Foundation.

JONES, William John (Bill) - With heavy hearts, we announce the passing of our beloved husband, father, and Grumpa', Bill Jones ( Carol's husband ), on Sunday, April 18, 2010. Remaining to forever cherish Bill's memory are wife, Carol; son Will; daughter Susan (Rolan); grandchildren Aiden and Daryn Farrant; sister Rita Hewak; brother Ivan (MaryLou); brother-in-law Dave (Helen) Bodnarchuk; sisters-in-law, Bernice Jones and Marg Ohm; nieces; nephews; relatives and friends, in particular his best man', Moe Hogue (Helen). He was predeceased by his parents; daughter Jeri-Anne; sister Connie as a toddler; brother Walter; in-laws, John and Margaret (nee Gordon) Bodnarchuk; sister-in-law Jeannie Cowie; brothers-in-law Art Bodnarchuk and Ron Cowie. Bill was born on October 12, 1932 in Winnipeg to Taffie and Elsie (nee Wuirch). As a St. James boy he attended Assiniboine School and St. James Collegiate, and excelled in lacrosse at Deer Lodge Community Club. In 1951, as an Army Cadet Captain he won the Best Cadet Trophy at Camp Dundurn. Rather than take a commission in the Army, Bill decided to join the Navy as an ordinary seaman. On HMCS Quebec he received his bosun's call as the Best Ordinary Seaman Class 17. It was during the Korean conflict that Bill served on several destroyers as a Radar Technician. Bill never forgot his salty' vernacular as he recounted many tales of his navy life. Shortly before his five years were up, he was flown from Okinawa to hospital at HMCS Naden . While recovering, he taught classes in Radar Plotting. Along came a young Radar Rate Wren who became his pupil, and then his life partner for 53 years. Bill and Carol were amazed to discover they lived only a few streets from each other in St. James. He received a medical discharge and they were married February 16, 1957 in St. James. Bill became the Storekeeper for City of St. James Public Works, and eventually was head hunted by Empire Water Works to open a branch in Yorkton, SK. While in Yorkton, he volunteered for many community activities, and taught Sunday school. Bill very much enjoyed his time as President of the Yorkton Terrier hockey club. In 1967 he was commissioned and appointed a Sub-Lieutenant in the Yorkton Royal Canadian Sea Cadet Corps ( Orkney ). Returning to Winnipeg gave him the opportunity to put on large dinners and barbecues for family and friends. When Empire Water Works owner passed away suddenly, Bill left the company and took temporary jobs in waterworks, then found interesting and varied employment with Jack Perrin at the Fort Garry Hotel. He also worked summers at Roads and Grounds, CFB Winnipeg. He and Carol enjoyed many trips and working diligently together as life members of the Huntington Society. Bill was also proud to be a Master Mason. On Wednesday, May 5, 2010 Bill's Funeral Service will be held at 12:00 p.m., in St. Anne Ukrainian Catholic Church, 455 Douglas Avenue, North Kildonan, and Rev. Fr. Walter Klimchuk, presider. Interment will follow in Brookside Cemetery, 3001 Notre Dame Avenue, after the reception. Jeri-Anne will also be interred with her Dad at this time. In memory of Bill, donations to the Huntington Disease Resource Centre, 200 Woodlawn Street, Winnipeg, MB, R3J 2H7, would be much appreciated. He never passed by anyone without making them laugh with a joke, trying to lighten people's lives at his every step, even in sickness. We will all remember Bill with love and he will be greatly missed.

KELLAS, Douglas Alexander - (1923-2006) Peacefully on October 27, 2006 at Seven Oaks Hospital, surrounded by the love of his family, Doug, widower of Joan, passed away at the age of 83 years. Doug will be lovingly remembered by his children, Bruce (Sigrid), Dianne, Elaine, Lorna (Michael), Robert (Sharon), David (Sandy), ten grandchildren, four great-grandchildren, seven nieces and nephews and many friends. Doug was predeceased by his loving wife Joan in 2005, parents Williamina and James, sister Margaret, brother Frank and sister-in-law Vi. Dad was born and raised in the Fort Rouge area. Upon graduation from Kelvin High School, Dad worked for National Drugs Wholesale where he met Mom. In 1942, he joined the RCNVR proudly serving his country on the HMCS Wetaskiwin until August 1945. On December 30, 1943, on leave from active service, Dad married Mom. After the war Dad joined the City of Winnipeg Police Department where he worked for 30 years, retiring as Acting Staff Inspector of the Juvenile Division. Dad and Mom spent many enjoyable summers at the cottage at Grand Beach with family and friends. In 1971, Dad and Mom moved to St. Andrews where they enjoyed their gardening and volunteered as caretakers for Little Britain United Church. In his retirement he enjoyed golfing and cross country skiing, volunteering at the Western Canadian Aviation Museum and working with his brother Frank. Dad and Mom moved to Sandy Hook in 1993 and later to Gimli. When Mom's health failed they moved back to Winnipeg. Recently Dad resided at Amber Meadow. Dad was a jack of all trades and could fix anything. He primarily enjoyed woodworking and carpentry, and at 70 years of age took on the task of renovating their cottage in Sandy Hook into a year round residence. He also spent many enjoyable hours with his children working on their homes. Dad had a special place in his heart for his grandchildren and great-grandchildren. In accordance with Dad's wishes, cremation has taken place and a private family service will be held. Our family would like to extend their heartfelt thanks to the staff of Seven Oaks Hospital especially the Emergency, ICU and the 5th floor Unit 4 wards. In lieu of flowers donations may be made in Dad's memory to the Heart and Stroke Foundation of Manitoba, PO Box 2598 Station Main, Winnipeg R3C 4B3.

KRIEGER, Willy ( Max) - passed away peacefully on June 19, 2006 at the age of 78 after a lengthy struggle with emphysema which he faced with courage and, as always, great determination to live life to its fullest. He leaves to mourn his beloved wife Doris; daughter Karen and son-in-law Manfred Steinmann, grandchildren Carson and Leandra; son Kelvin and daughter-in-law Mary (nee Hyland), grandchildren Adam and Heather; brother Roy (Joan), brother Ernie (Stella, predeceased), sister-in-law June (brother Lloyd, predeceased) and several nieces and nephews. Willy was born in Winnipeg on March 2, 1928, one of four sons of Ernest and Frieda Krieger. He attended school at Alexander, Mulvey and Gordon Bell. Part way through life, he decided to use the combined name Willymax as it had appeared on his original birth record. Willymax and Doris (nee Schiewe) were married on December 29, 1951 and they shared 54 years of marriage. Willymax said that marrying Doris was the smartest thing he ever did. He was a devoted family man who did all he could to make life better for his children and grandchildren. Willymax enlisted in the Royal Canadian Navy on April 23, 1948 at HMCS Chippawa and was honourably released on April 22, 1953. As an Able Seaman and Leading Seaman, his five years of service on four ships (Ontario, Cayuga, Rockcliffe, Beaconhill) included two tours of duty on the HMCS Cayuga during the Korean War, thereby becoming one of the first Canadians to serve the United Nations in action. In his senior years, Willymax became an active member of the Winnipeg White Ensign Naval Club where he made a significant contribution to the photo roster and albums and where he and Doris enjoyed many good times and friendships. Recently, he also joined the Korean Veterans Association of Canada Unit 17. After the Navy, Willymax resumed a printing career at Systems Business Forms that spanned over 40 years of loyal service until his retirement in 1993, after which he initiated and organized social functions for Systems retirees. He was a member of the Winnipeg House of Printing Craftsmen for many years and Editor of their Winnicraft newsletter. Willymax had a strong Christian faith and was involved in the congregational life of Hope Lutheran Church, St. Mark's Lutheran Church and, for the past 30 years, First Lutheran Church. His family expresses their heartfelt appreciation to First Lutheran Pastor Michael Kurtz for his comforting presence, words and prayers during Willy's month-long stay at Seven Oaks Hospital. For Willymax there were no half measures and he lived life with gusto. He loved projects and put everything he had into them. In addition to the contributions to his church and clubs, he immersed himself in a series of activities over the years that included fishing and canoeing with his son, gardening, woodworking and photography. He also loved people and valued his relationships with everyone he knew. His direct manner could be unnerving at times but his passion for conversation, concern for others and friendly nature shined through along with his quick wit and keen sense of humour. As he himself said, there are many Willys and many Maxes but only one Willymax. Sincere gratitude is expressed to the staff of the Seven Oaks Hospital for their extraordinary and considerate care of Willy and his family. Many thanks also to Dr. Karen Moran de Muller and Dr. Greg Eschun who were always there when Willymax needed them. In lieu of flowers, donations may be made to First Lutheran Church (580 Victor St., Winnipeg, MB R3G 1R2) or Siloam Mission (300 Princess St., Winnipeg, MB R3B 1M3). Funeral service will be held at First Lutheran Church, 580 Victor St. (near Sargent Avenue) on Monday, June 26 at 11:30 a.m.

HMCS CAYUGA - Listed on Cayuga's nominal roll for 30 Jun 1951 as ABTDS

KROGEL, William F. (Bill) - (06 Jan 1922 - 15 Aug 2012) Peacefully, at the grand old age of 90, at home with the love of his life, Barbara by his side. His last months were made easier by a team of wonderful people from My Caregivers who will always be part of our family. He celebrated his 63rd wedding anniversary and saw all his children in the week before his passing. Born in Grayson, Saskatchewan, Bill joined the Royal Canadian Navy in 1939 as WWII approached. He made the navy his career in communications and electronics and rose through the ranks from Seaman to Lieutenant Commander. Bill served on board cruiser HMCS Ontario and destroyer HMCS Sioux as well as postings to Halifax, Ottawa and Victoria. Though the navy kept him busy and on the move, Bill still found time for the things he loved: family, boating, camping, traveling and woodworking. After 33 years in the navy, Bill retired and went to work for the provincial government of BC in the telecommunications field until his second retirement, when he continued his hobbies including ham radio (VE7GT) and wood turning and carving. Bill is survived by Barbara, his wife of 63 years; daughters Jennifer Talarico, Heather Freeman (Rick), Valerie Pryor (Mike) and son Doug Krogel (Lori); grandchildren Ryan Talarico, Blake Talarico, Erin Willmott (Dan), Kelly Talarico, Marilee Pumple, Matt Pumple; great granddaughter Jayden Talarico; as well as his sisters Pearl Krogel, Shirley McEwen (Stan) and brother Gordon Krogel; and many nieces and nephews in both Bill's and Barbara's extended families. Bill was hard-working, principled, generous and loving. He had a great sense of humour and enjoyed a chuckle right til the end. We will all miss him greatly and remember him with love. A celebration of Bill's life will be held at Friendship Community Church, 7820 Central Saanich Rd (corner of Mt Newton X Rd) on Saturday September 29 at 2:00pm. In lieu of flowers, memorial contributions to the Alzheimer Society of Canada (20 Eglinton Ave. W., Ste 1600, Toronto ON, M4R 1K8) would be gratefully acknowledged.

LEMON, Denis Ernest, CD, LCdr, RCN (served 1954-1974) (29 Mar 1925 - 24 Jan 2013) - Denis slipped away peacefully on January 24, 2013 surrounded by the love of his family. Denis will be forever missed and cherished always by Edna his devoted wife of almost 65 years, his two "precious" daughters Hilary (Ian Jordan) and Valerie (Bob Desmarais), grandson Mark Jordan, granddaughter Pamela Desmarais, sister-in-law Rosemary Barker plus many relatives and friends. Denis was especially proud of Mark and Pamela whom he adored. "Pa" will hold a special place in each of their hearts. Denis was predeceased by his parents Kathleen and Ernest and brother Frank. Denis was born on March 29, 1925 in Erith, Kent England. He attended both Erith and Wimbledon Technical Colleges before graduating from the Institute of Mechanical Engineers, London England. He did his mechanical engineering apprenticeship in the Royal Arsenal Woolwich, England. Denis enjoyed good fellowship during his service at Woolwich Arsenal, the Fighting Vehicles Research and Development Establishment and the Royal Navy Inspectorate of Naval Ordnance. It was in the drawing office at the Fighting Vehicles Estb. that he met co-worker Edna Lingwood. It was love at first sight! During the Second World War, Denis served in both the Civil Defence of London England and Erith, Kent UK. He joined the Royal Canadian Navy in 1953 as Commissioned Ordnance Lieutenant. Denis, Edna and "baby" Hilary immigrated to Canada in 1954. During his career in the RCN, Denis served at HMC Dockyard Esquimalt BC, HMC Dockyard Halifax NS, RCN Headquarters Ottawa Ont. and served in HMCS Haida, HMCS Ontario, HMCS Stadacona, HMCS Kootenay, HMCS Restigouche and HMCS Gatineau. While posted in Halifax, youngest daughter Valerie was born in Dartmouth and christened on board HMCS Restigouche. In 1963 Denis was promoted to Lieutenant Commander and two years later became Inspector of Naval Ordnance, HMC Dockyard Esquimalt. In 1968 Denis was Manager of Rocky Point Ammunition Depot and then in 1970 became Executive Assistant to the Base Commander, Victoria BC before retiring as Commanding Officer, CF Ammunition Depot, Angus Ontario in 1972. He was appointed to the Royal Navy Ministry of Defence, UK until 1974. Denis was awarded both the British Defence Medal and the Canadian Service Medal. In 1967 he was honoured with a Public Service of Canada "Certificate of Award" for an implemented suggestion to improve the efficiency of the Service while in the RCN. Following Denis' distinguished career in the RCN and RN he worked in Real Estate and Insurance before his employment with the BC Institute of Technology as Contract Administrator. His final position before retiring in 1986 was that of Classification Standards and Employee Relations Officer with the BC Government Employee Relations Bureau. One of Denis' passions in life was music. He was a talented tenor saxophone player and enjoyed gigs in London with his Dad who played the clarinet. Denis was a founding member of the Coppertones and the Don Kerley Band which later became the Commodores Big Band. He was a devoted member for 25 years and was manager of the band from 1986 to his retirement in 2000. As Band Manager he was the heart and soul of the Commodores and set the tone for the success it is today. Denis loved a joke and a good story. He had an infectious sense of humour, quick wit and a tremendous zest for life. He was a man of great pride and integrity. His kind and gentle nature and forgiving spirit will live on in us all. Of all Denis' accomplishments his family was his proudest. We will love you "more and more" and cherish your memory forever "you're very ok Dad"! A Celebration of Denis' Life will be held on Friday February 22 at 2 p.m. at First Memorial, 1155 Fort St. Victoria. Canon Andrew Gates officiating. Reception to follow. In lieu of flowers donations may be made in Denis' honour to The Friends of HMCS Haida to preserve and protect HMCS Haida Naval Memorial and National Historical Site of Canada. Please visit www.hmcshaida.com. Click on Friends of HMCS Haida/Donate

LESTER, Richard Kingsley - Born 04 Aug 1918, Ecclesall Bierlow, Derby, UK. Died 03 Dec 2004, Vancouver, BC - Dick died peacefully, Friday, December 3rd, 2004 at the age of 86. Predeceased by his wife of 45 years, Peggy. Survived by his sons Colin and Tony (Courtney), grandchildren Paddy and Colin, nieces Patti, Wendy, Sally, Robin, Elizabeth, Lynn, and their children. Born in England and growing up in North and West Vancouver, Dick began his lifelong career in the grain export business in 1934, retiring in 1988. His contribution to the grain industry included representing the Canadian Grain Commission, B.C. Grain Shippers Clearance Association (past President), Vancouver Grain Exchange (past President), and Canada Ports Corporation (Director). Dick served from 1939-1945 in the Royal Canadian Navy, and was in command of the HMCS PORT HOPE and WHITB". He was Mentioned in Despatches "This officer was responsible for the training of A/S Personnel. His coolness and concentration during the prolonged U-Boat hunt in which his ship was engaged and the efficiency of the team for which this officer was responsible, greatly contributed to the success of the action," and received an honourable discharge with the rank of Lieutenant Commander. Dick had many happy years with Peggy, his boys, relatives, many wonderful friends and colleagues. He was actively involved on executive committees and boards of several charities such as the B.C. Cancer Foundation. During his retirement he did a great deal of volunteer work, especially with the Vancouver Opera and their 'Lottery Team', for more than 10 years. Until the time of his recent illness of about a month ago, he was enthusiastically and happily involved in life with his family, friends, associations, and community. He was a man who showed great flexibility and ability to change with the times. Dick is so much loved by all. He was a most wonderful father and uncle- a bright, cheerful, very reassuring and gentle man. We will miss him greatly. Our deep gratitude to the staff of the Vancouver General Hospital-the A.C.E. and the Palliative Care units-for their constant kindness, excellent treatment and humanity. A memorial service followed by a reception will be held Saturday, December 11 at 11:00 a.m. at St. Faith's Anglican Church, 7284 Cypress St. (at West 57th ), Vancouver. By request, in lieu of flowers, donations may be made to the Vancouver General Hospital and B.C. Cancer Foundation.

HMCS WETASKIWIN - Served in WETASKIWIN in 1940

HMCS WHITBY - 1st Commanding Officer

HMCS PORT HOPE - 3rd Commanding Officer

LOCKWOOD, Edgar Wallace, LCdr, RCN - 89, Former London, Ontario resident Edgar Wallace (Wally) Lockwood died peacefully on August 28, 2011 at Toronto Western Hospital after a brief illness. Born in Ekfrid Township as the youngest of 11 children, Wally attended South Collegiate in London and graduated with an Honours BSc. in Physics and Mathematics from the University of Western Ontario. In 1940, at the age of 18, Wally volunteered to the Royal Canadian Navy. He survived the tragic sinking of Canadian Corvette Windflower and the frigid waters of the Atlantic on December 7, 1941, and served until the end of WWII. After graduation from UWO, Wally reenlisted in the Royal Canadian Navy, rising to the rank of Lieutenant Commander. Upon retirement, Wally continued his service to Canada as a civilian at the Department of National Defence. Returning from Ottawa, Wally fulfilled a life long dream by acquiring the family farm outside Strathroy, where he had worked as a teenager. Wally retired to London for 23 years. He spent the final year of his life overlooking the skyline of Toronto so he could be closer to family. Wally is survived by his sweetheart of 67 years, Elizabeth (Betty) Carswell, whom he met dancing at Wonderland Gardens; his four children, Janis (Fred), Brian, Gina and David (Jason); and his loyal companion Mitzi. A private gathering will be held in his honour. In lieu of flowers, donations may be made to the Alzheimer Society of Canada or the charity of your choice.

LOWER, Richard Ernest (Dick) (1924-2009) - died peacefully at Peace Arch Hospital on September 10th following a brief and courageous struggle with cancer. Dad was 85 and died only five months after the death of his beloved wife of 65 years, Margaret Lower. Dick was predeceased by his older brother, Bill and by his parents William and Gertrude Lower of Kingston, Ontario. Dad will be dearly missed by his sisters Mildred (Gage) and Lorraine (Purvis) of Kingston, Ontario, his brother Alfred of Thunder Bay, Ontario, his daughter Mary Ellen of Vancouver, his two sons Peter (Triene) of Port Hope, Ontario and Richard who resides in White Rock. He dearly loved and will be deeply missed by his grandchildren Michael (Lianna) of Minneapolis and Elisa (Neil) of Toronto and his great-grandchildren Melaina, Hailey and Issac who brought him such joy. Dad and Mom were married in Kingston in 1943 and moved a year later to Victoria where Dad had been posted after joining the Royal Canadian Navy. Based primarily at Naden, in Esquimalt he sailed on many ships including the Ontario, the Uganda, the Skeena and the Saskatchewan. He retired in 1968 with the rank of Chief Petty Officer 1st Class. Following his retirement, he and Margaret moved from Victoria to White Rock. Dad began a second career at UBC in the Department of Geography as Technical Supervisor. Our sincere and grateful thanks to Dr. David Gayton, Dr. Pamela Thornton, Dr. Michael Bourke and to all the extraordinary nurses and staff at the Peace Arch Hospital GATUnit and palliative care wing who gave our father such kind and compassionate care. To Mom and Dad's dear friends, Jack and Lori Monk: Thank you doesn't begin to express our deep gratitude. In keeping with Naval tradition Dick's ashes will be spread on the sea through the auspices of the Chief's and Petty Officer's Association at HMCS Naden in Esquimalt. Donations in lieu of flowers can be made in Dick's name to the Peace Arch Hospital Auxiliary. Memorial service is to be held on Friday, October 16th at 1:00pm at Victory Memorial Park Funeral Centre 14831 28th St. Surrey B.C.

MANN, Clement Cecil Wallace, Chief Petty Officer 1st Class Gunnery Instructor, 2609-E, RCN / RCN(R) (13 Mar 1911 - 11 Mar 2005) - "All hands, The Chief is crossing the bar" Just 1-1/2 days short of his 94th birthday, Dad passed away peacefully at the Royal Jubilee Hospital after a courageous battle with cancer. Predeceased by his loving wife of 64 years (Minnie) in 2003 and his eldest daughter Una in 1996. Dad will be sadly missed and lovingly remembered by his children: Darlene (James), David (Lori), Clem Jr. (Liane) and stepdaughter Pat. Grandchildren Bill (Cara), Glenn (Tammy), Mark, Beverley (Dave), Scott, Susan, and Anne; Nine Great grandchildren, many nephews, nieces, cousins and friends. Clem was born in Wellington, Somerset England, moving to Regina, Saskatchewan in late 1919. Dad joined the RCNVR in 1927 transferring to RCN in 1931. During his illustrious naval career he served on HMCS Skeena, Vancouver, Fraser, Ottawa, St. Laurant, Iroquois and Ontario, also U.K. ships Nelson and Lord Nelson's flagship Victory. But his love was HMCS Iroquois which he was preboarding party and served on until December of 1945 as Chief Bosun and Director Layer. He was honoured with receiving the Blue Peter for long service and good conduct (only 100 issued) and two MIDs for bravery from the King 1944 and 1945, but he cherished the Russian Murmansk medal he received from the Russian government the most. He retired from the RCN in 1956 and returned to the RCNVR from 1957 through 1962. From 1956 through 1976 he worked at HMC Dockyard at building 26 in Crypto. Dad was an accomplished tenor singing with the Victoria Operatic Society in the 50's and 60's and the Greater Victoria Police Chorus for the past 13 years. His wonderful voice will be remembered and cherished by all that had the privilege to have experienced it. Memorial Service will be held in The Church of Jesus of Latter Day Saints Chapel, 701 Mann Avenue, Victoria, B.C. on Friday, March 18th, 2005 at 2:00 pm. Many thanks to the Doctors and Nurses at RJH 2 West for their great care and kindness. a special thank you to Anne and Frank for their care and love for Dad. We all love you very much, you were a very special man, now you're with your Minnie girl. Give Mom a hug and kiss from all of us!

Served 11 May 1931 - 12 May 1956

HMCS ONTARIO, HMCS FRASER, HMCS OTTAWA, HMCS SKEENA, HMCS ST LAURENT, HMCS VANCOUVER, HMCS IROQUOIS

MAYO, Mark William, Captain RCN, RCN/C.F. – 88, (born 07 Sep 1923) died of mesothelioma on November 2, 2011 in the presence of his family at Veteran's Memorial Hospital, Halifax. Born in Saint John, New Brunswick, Mark was the son of William John and Hallie Emily McElwain. He was educated at Rothesay Consolidated School. In 1941, fulfilling a boyhood ambition, Mark joined the Royal Canadian Navy as an officer cadet and attended Royal Naval College, Dartmouth, England. He served as a midshipman in the British battleship HMS Nelson and in the destroyer HMS Tumult in the Atlantic and Mediterranean. He took part in the invasions of North Africa, Sicily and at Salerno on the mainland of Italy. After being repatriated to Canada by hospital ship for surgery in the spring of 1944, Mark returned to naval service. On completion of further officer training in the UK, he served in HMCS Iroquois in the eastern Atlantic until the end of the war in Europe. He then served in the cruiser HMCS Ontario during her deployment to the Far East in 1945. Immediately after VJ day, he was in charge of the naval landing company to secure Hong Kong after the Japanese surrendered. Mark served again in the western Pacific at the close of the Korean hostilities. He commanded several ships during his long naval career: HMCS Haida, Iroquois, Saskatchewan and Preserver. He served twice at Canadian Forces Headquarters, Ottawa as well as on the staff of NATO Headquarters, Brussels, Belguim. Included in Mark's medals and decorations were five Campaign Stars and Medals for service e in Korea and with NATO. He was awarded the George Cross Fiftieth Anniversary Medal by the government of Malta convoy of August 1942. He was also awarded the Russian Convoy Medal by the Soviet Union for participation in Russian convoy duties. In 1977, Mark retired from the Regular Canadian Forces, while continuing to serve in the Reserve Navy as a trained Convoy Commodore. In the civilian life, he was employed as Master Attendant with Queen's Harbour Master in Halifax. He retired from that position in 1987 and busied himself as a IWK Children's Hospital volunteer, at church work at Saint John the Baptist and at his hobbies of wood working and gardening. He was a member of the Nova Scotia Naval Officers Association and the HMCS Sackville Canadian Naval Memorial Trust Mark Mayo is survived by his wife of 64 years, the former Joan Kruger, four daughters: Roseary Tayler of Ottawa; Ann McKennirey (John) of Carleton Place, Ont; Margaret Heard (Stephen) and Catherine Woodman (MacDara), both of Halifax; by one sister, Elizabeth Bass, Grand Manan, NB; by two brothers, John Mayo , Elora, Ont, Gerald mayo, Nashwook Village, NB. He was predeceased by sister, Joyce; brothers, Bernard, Medley and Brian. "Opa" Mayo will be greatly missed by grandchildren, Kathleen Smith, Emma McKinnirey, Brigid Crichton, Luke Mayo McKinnirey, Clare McKinnirey, John Bernard McKinnirey, Meagan Heard, Alison Heard, Liam Mark Woodman, Maura Woodman, Bernadette Woodman; by great grandchildren, Gabrielle Smith, Olivia Smith, Sophia Smith and Alastair Crichton. Visitation is from 4-6 Pm on Friday, November 4, 2011 at J.A. snow funeral Home, 339 Lacewood Drive, Halifax (902)-455-0531. The Funeral will be at Saint John the Baptist Roman Catholic Church on Purcell's Cove Road at 11 AM Saturday.

HMS NELSON

HMS TUMULT

HMCS ONTARIO - Drafted to Ontario on 21 May 1945 as Lt, RCN

MEREDITH, Kenneth Elliott (04 Feb 1922 - 03 Dec 2012) - Kenneth's tenacity, intelligence, and natural leadership led him to accomplish many remarkable things in his 90 years. The year Kenneth graduated from Prince of Wales High School (1940) he joined the Royal Canadian Navy. He served in the Second World War, first as a midshipman on loan to the Royal Navy for training on HMS Rajputana. He survived the sinking of that vessel after it was torpedoed off the coast of Iceland. At the age of 21, Kenneth was made Captain of the Corvette HMCS Trillium, making him the youngest Commander in the British Commonwealth at the time. Following the war, Kenneth returned to Vancouver where, in 1949, he married Valerie Manning with whom he had three children. He completed his BA and LLB at the University of British Columbia in 1950. After graduating from UBC, he joined the firm of his father, Elmore Meredith, Q.C., and later led Meredith & Co. until he was appointed to the Supreme Court of BC in 1973. Kenneth practiced law as a solicitor for over two decades, eight years as a bencher of the Law Society of BC, and served over 20 years as a Justice of the Supreme Court of BC. After retirement, he continued to contribute as a member of the Pension Appeals Board of Canada. A leader in the legal community, Kenneth served 10 years as the editor of The Advocate magazine and was a key force and visionary in creating a legal plan for British Columbians and in establishing the Law Foundation of British Columbia, where he served as founding governor from 1969-1972. In 2002, Kenneth received the Law Society Award recognizing his lifetime of committed service, integrity, and contribution to the legal profession and community. Away from the office, Kenneth served as the President of the Vancouver Lawn Tennis and Badminton Club, Chairman of the Board of Governors of Crofton House School, President of Theatre Under the Stars, and President of the Family Service Agency of Greater Vancouver, and the United Appeal. He was a keen golfer and skier and excelled in badminton, winning the Canadian national doubles badminton championship in 1949. Kenneth loved the sea and enjoyed boating adventures, as well as spending time at the cottage on Savary Island. Despite his many accomplishments, Kenneth was always thoughtful, modest, and devoted to his family. He will be greatly missed by his dear wife Barbara, his children Deborah (Perry), Guy, and Daphne (Gilles), and their children: Blair, Robyn, Fraser, Danielle, Nicola, Nigel, William; and his step- children Jane, John (Candy), and Anna (Mark), and their children: Gardy (Kate), Adam (Nora), Wilson (Alana), John, Jamie, and Tim; as well as great-grandchildren Hudson, Avery, Charlie, and Dashiell. 'Judge' will be affectionately remembered as a loving husband, father, grandfather, great-grandfather, and a friend to many. He was predeceased by mother Laura, father Elmore, sister Jean and brother Tom. Many thanks to Maureen McIntosh and the staff at Point Grey Private Hospital for making his final years so pleasant. Donations may be made to the United Way of the Lower Mainland. A memorial service will be held at 3:00 p.m. on December 11, 2012 at St. Mary's Kerrisdale. An event to honour Kenneth Meredith will be held in the New Year.

MILES, Warren CD w/Bar, passed away April 17, 2011 in Halifax. Born December 13, 1920 in Boxey, Fortune Bay, NFLD he was a son of the late Abraham and Bessie Miles. In 1940 he joined the British Navy and served on Corvettes off Scotland and Ireland until the war ended. While serving with the Royal Navy he convoyed ships to Russia, Algiers, Malta and Mermansk and took part in the landing in France and South Africa. Following this he worked in Halifax Shipyard for 2 years before joining the Canadian Navy. He served on many ships including HMCS Quebec, Haida, Huron, Cayuga. He was awarded the 1939-45 Star, Atlantic Star and France and Germany Clasp, Africa Star and North Africa 1942-43 Clasp, War Medal 1939-45, Canadian Forces Decoration and Clasp. After serving 20 years with the Canadian Navy he retired as Master Warrant Officer. He worked 7 years at Standard Brands (Moirs) and 7 years with Canada Post. He is survived by his wife of 70 years, Ivy (Skinner), daughters Wilhelmina, Gloria (Dan), Loraine (Paul) and sons Abraham (Heather), Cyril, grandchildren David, Stephen, Lori, Devon and Tyson, great grandchildren Jordan, Alexandria, Warren, Hayden, Chloe, Owen, Samuel and Taryn Olivia. He was predeceased by his brother Chelsea and sister Margaret. Cremation has taken place. A funeral service will be held 1 p.m. Thursday April 21, 2011 in Atlantic Funeral Home 6552 Bayers Rd. Halifax, followed by a reception. In lieu of flowers donations may be made to a charity of your choice. (The Chronicle Herald, Halifax, 19 Apr 2011)

MOORE, Clifford Allan (23 Dec 1931 - 02 Mar 2013) - Cliff left us peacefully while in the caring Palliative Unit at St. Paul's Hospital, Vancouver, B.C. after a courageous battle with many complications following open heart surgery. He will be missed by Anita, his loving wife of 49 years with whom he shared a love of times spent with friends and family, participating in community activities, travelling the province and in earlier years, across the country. A dedicated and devoted father of two daughters Jill (Irvin) and Susan (Diego), Cliff supported his girls in all endeavours as chaperone, chauffeur, and cheerleader. Cliff is also survived by his brothers Ross and Gordon, brothers-in-law Doug and Gordon (Sonja) and many nieces, nephews, great and great, great nieces and nephews. "Uncle Cliff" will be fondly remembered by many. Born to humble means in a family farmhouse in Gray Valley, Quebec, Cliff was 2nd. youngest in a family of 9 children. Always a hard worker he worked on neighbouring farms before and after school and travelled to Saskatchewan as a young teenager on the "Harvest Excursions" to work long hours scything and bringing in the sheaves during harvests. A proud Canadian, Cliff joined the Navy in 1950 serving on the HMCS Ontario and HMCS Crusader (his favourite ship) as a gunner during the Korean War. He had great stories of his many trips to ports around the world on six different ships before he left that career in November 1960. Following his RC Navy service, Cliff joined the Legion and he received his 50 year pin presented to him in January while in hospital by his friend Bob Williams. Cliff's second career lasted 36 years as an exceptional bus driver for Greyhound Lines of Canada. He was so proud to have carried 299,627 passengers for 2,127,598 miles (equivalent to 85 trips around the earth) with a perfect safety record. It was at this time that he met and married Anita and together they brought up Jill and Susan in Cache Creek. In 1980 Cliff designed and built Brookside Campsite which the family owned and operated for ten years. At the end of his driving career "C. A." had the "most whiskers" and held the top spot on the seniority list in the province. 1997 brought retirement and GOLF. Some of Cliff's happiest moments were spent with so many good friends chasing the little white ball. His unique approach to the ball, baseball stance and swing, ambidextrous drives, chips and putts were legendary not only at Semlin Valley, but also at the many nearby courses he played. Cliff was very proud of our local Sea Cadets, so the family asks that in lieu of flowers, donations may be sent in his memory to RCSCC 347 Avenger, PO Box 639, Ashcroft, B.C. V0K 1A0 to assist with their activities and trips. Grateful thanks to all those involved in Cliff's care at St. Paul's Hospital. The Heart Centre teams, especially Karen Remo, Kelly Van Der Gang, and the Palliative Care Unit are second to none. You will never be forgotten. A Celebration of Life will be held on Saturday, March 23, 2013 at 11:00 a.m. at Ashcroft Community Hall.

HMCS CRUSADER - Served in Crusader during the 1952-1953 Korean tour AB.AAS

MUSTER, Edward, Petty Officer 1st Class Sonarman, 150061-E, RCN / C.A.F. (Navy) - Passed away peacefully at the Cowichan District Hospital on September 20, 2011. Born in Regina, Saskatchewan on October 12, 1929. Predeceased by his parents; Erdmann and Lydia (nee Hilscher). Lovingly remembered by his family; spouse Christine; brothers Robert (Pat) of Coquitlam, Ronald (Bernice) of Lac la Hache and sister Joy Magee of Calgary; as well as numerous nieces, nephews and friends. Ed joined the Royal Canadian Navy in March 1951 and served over 28 years before retiring in October 1979. He spent most of his career at sea on ten different ships ranging from minesweepers to the cruiser, HMCS Ontario and a tour in the Korean War on HMCS Cayuga. His time ashore was spent on training to be a sonarman. Ed was a good "gofer ", someone every ship needed. If something was not available through normal channels, the "gofer " would be asked to "go for " this or that. Ed seldom came up empty handed. After retiring from the Navy in 1979, Ed worked at the Canadian Forces Ammunition Depot at Rockey Point until March 1990 and then retired to Duncan. He was also a member of the Royal Order of Buffalo's, Happy Valley Lodge # 6 and affiliated with Sir William Burnip Lodge # 12. Ed was an avid fisherman and an active member in the Royal Canadian Navy Anglers Association and was presented with a life membership in April 1999. On 17 October 2002, Ed was awarded the Canadian Peacekeeping Service Medal (CPSM) by the Governor General of Canada. Ed was also an active member of the Royal Canadian Legion, Branch 53. A Celebration of Ed's life will be held at the Royal Canadian Legion, 25 Kenneth St., Duncan, BC on October 13, 2011 from 2:00 to 4:00 pm. Flowers gratefully declined. If so desired memorial remembrances may be made in the form of a donation to the charity of your choice.

Served 09 Mar 1951 - 12 Oct 1979

MACHATTIE, Frederick George Wallace, CD, Surgeon Captain, RCN - at Victoria, B.C. on June 10, 2002 in his 88th year. Survived by his loving wife and best friend, Dorothy (nee Creelman), his sister-in-law, nieces and nephews. Born in Goderich, Ontario of John and Mary MacHattie, he served almost 30 years in the Royal Canadian Navy, mainly in Halifax as principal Medical Officer RCN Hospital and as Command Medical Officer to the Flag Officer Atlantic Coast. At the time of his retirement from the RCN he was Commanding Officer of the National Defence Medical Centre Ottawa. He served in HMCS Restigouche, May 1940 to September 1941 and in HMCS Ontario, September 1948to September 1949. On retirement in 1968 he lived in Ingonish, Nova Scotia, and then in 1971 in Halifax where he was a consultant to the Minister of Health and then Associate Medical Director of Maritime Medical Care Inc. Moving to California in 1978 he and Dorothy returned to Canada in 1988, settling in Victoria. A memorial service will be held on Friday, June 14 at 2:00 p.m. at Knox Presbyterian Church at 2964 Richmond Road, Victoria, B.C. If desired, donations to Mt. Tolmie Hospital, 3690 Richmond Road, Victoria, B.C. Knox Presbyterian Church, 2964 Richmond Road, Victoria, B.C.; or to your favourite charity, would be appreciated.

HMCS RESTIGOUCHE - Drafted to Restigouche on 23 May 1940 as Surg/Lt, RCNVR

MACIVER, Donald, OMM, OStJ, CD, Surgeon Commodore, RNVR, RCN (13 Aug 1920 - 25 Oct 2013) - Born Inverness, Scotland in 1920. Served in the RNVR, RCN and Canadian Armed Forces. Was mentioned in dispatches for his actions as ship's doctor on HMS Largs at the D Day Landings at Normandy, France. Also on Largs he was later involved in the liberation of Burma (now Myanmar). In the RCN he served on HMCS Quebec and HMCS Labrador in the Canadian Arctic followed by postings at HMCS Stadacona in Halifax and at 3(F) Wing in Zweibrucken, Germany. Dr. Maciver was Chief of Surgery at the National Defence Medical Centre in Ottawa from 1964 until 1978 where he additionally served as an Associate Professor of Surgery at the University of Ottawa medical school. Following his military service he was a general surgeon in Wallaceburg, ON from 1978 to '86 followed by 13 years "in the sun" of Cyprus. "The Chief" (aka "Mac the Knife") passed away peacefully on Friday October 25th at the West Park Healthcare Centre in Toronto after a year of increasing ill health which he endured with quiet grace. He was predeceased by his brother John, a professional engineer. He is survived by his wife Monica, his daughter Margaret Pace (Michael) of Toronto and his son Donald (Jeanine) of Ottawa and four grandchildren (Cheryl, Heather, Colin and Jaclyn) as well as his beloved dog Duchess. Throughout his life he served his patients and medicine tirelessly to the highest of professional standards. Donald was a husband, father and grandfather who cared deeply for his family. He was a steadfast source of knowledge and respected counsel right up to his final day. The family is extremely grateful for the care and solace provided by the staff of 3 WD at the West Park Healthcare Centre where Monica also resides. A special thanks also for their support to Reverends Hugh Reid and David Winsor of Kingsway-Lambton United Church in Etobicoke. We entrust you to our Lord's loving care. A private family service will be held in Toronto with interment to follow at a later date at the National Military Cemetery at Beechwood in Ottawa. In lieu of flowers donations may be made to the Naval Association of Canada Endowment Fund or the West Park Healthcare Centre Foundation.

McCLELLAND, James Stanley (Max) (1934-2011) - Born in Lyn , ON 14 Sep 1934 Maxie joined the RCN on 4Jul1952. After new entry training in Cornwallis , he was posted to Naden BC , then HMCS Cayuga and sailed to Korea in 73 returning Dec 1954. Promoted to LS in 1955 then on 25 Sep that same year he married the love of his life Ann Glendenning from Gananoque ON . Posted to Naden for his LSPT2 course in 1956, he qualified and remained in Naden from 1956 – 1961, during which he had a short temporary posting to HMCS Ontario. He was then promoted to P2 and served in HMCS Cornwallis, successfully completed his TG3 course remaining on staff there until his posting to RMC in 1964. He qualified on his TG 4 during this period and in 1969 he was back in Naden, which also included a 6 month tour in Alert. In 1970 he was posted again to RMC for 4 years then was sent to Edmonton from 1974 – 1975. Promoted to CPO 1, he was then selected to be the PERI career manager in NDHQ for the period 1975 -1979 and finally on to Edmonton where in Jul 1979 he retired after 27 years of service. On retirement Maxie worked with the City of Edmonton for 16 years. He was a great guy to work and play with . . . . smooth sailing old chum.

McCONNEY, Allan Edward (1921-2002) - Suddenly, June 18, 2002, at Sunnybrook Hospital. Beloved husband and best friend of Lois (Davis); loved father of Denise McConney of Saskatoon; Wendy McConney-Goode (Robert) and Michele McConney of Banff. Devoted grandfather of David and Austin McConney-Goode and Wynonah McConney. Brother of Mary Harvey (John) of Oakville; Robert McConney (Mary) of Barrie; Sheila Graystone (deceased) and brother-in-law Alan Graystone of Newport News Va; and brother-in-law to Margaret and Mel Green of Toronto. Allan was born in Toronto and educated at John Ross Robertson Elementary, Lawrence Park Collegiate, and Jarvis Collegiate. He graduated from Ontario Agricultural College at Guelph in 1949 following his service in the RCNVR from 1940-1945. During his service on the JIMCS Skeena, he was mentioned in dispatches for his role in the sinking of an enemy submarine. He also served on the HCMS Wetaskewin in the Battle of the Atlantic; on the HMCS Sioux off Normandy on D Day and with convoys to Russia untilthe end of the war. He taught sciences at Seaforth D.H.S. and Uxbridge S.S. In retirement, he was an enthusiastic Volunteer with the Uxbridge Arena Board, the Uxbridge Cottage Hospital Board and Foundation, and the Cancer Society. He was also a member of the Royal Canadian Legion, Toronto and Oshawa Naval Clubs; the Royal Canadian Military Institute; the Royal Commonwealth Society; the Monarchist League; and a Charter member of Skyloft Ski Club. He had been an avid skier all his life, and even met Lois on a ski trip to Sun Valley, Idaho. Funeral Services to be held on Sunday, June 23rd, 2002 at 2:30 p.m., St. Paul's Anglican Church, 65 Toronto Street S., Uxbridge. Visitation at the church will begin at 1:00 p.m. and reception after the service. Should family or friends desire, donations in Allan's memory to the Uxbridge Cottage Hospital or a charity of choice, would be appreciated. Arrangements entrusted to Low & Low Funeral Home, Uxbridge, 23 Main Street South.

McGEOGH, Leonard James, Lt, RCNVR - He died peacefully with his daughter by his side at the Queen Elizabeth Hospital in Charlottetown, P.E.I., on Tuesday July 27th, 2004. Son of the late Leonard and Beatrice McGeough of Saint John, New Brunswick. Beloved husband of Florence, loving father of Carol, beloved grandfather of Derek Henderson and Kimberley Felker, and great grandfather to Thomas and Matthew Henderson and Alexandra Felker. He also had several nieces and nephews. Predeceased by son Miles, sister Shirley and brothers Bill and Doug. As a young man he was a renowned athlete who excelled in track and field events and speed skating. He took home several 1st place ribbons, medals and cups. He also became the North American Junior Champion in speed skating. As an adult he had a strong passion for golf and tennis. He served in the RCNVR from 1941 until discharged as a Lieutenant in 1946; during this time period he was also a signals officer on the corvette HMCS Wetaskawin. After the war, he moved his family to Windsor, Ontario, where he joined the city's police force. A number of years later he became Vice President of Argus Private Investigation and then became Director of Security at the Windsor Raceway. Sincere thanks to Dr. Dawn Shea of Morell, P.E.I., whom he admired, and to the nurses and security staff for all their care and support that helped us through a very sad time. He is and will be truly missed by his family and everyone who knew and loved him; not only his good and longtime friends here in Windsor but also those who live year round or summer in P.E.I. My mother and I would like to thank everyone for helping us through this trying time. We all have special and wonderful memories of him that we will always share. Cremation took place in P.E.I.; his ashes will be brought to Windsor where family and friends will be contacted for a service this fall. Memorial donations towards the Heart and Stroke Foundation or to the World Wildlife Foundation would be greatly appreciated.

McKINNON, Malcolm Hugh (Mac) (14 Mar 1919 - 03 Apr 2004) - Peacefully on April 3, 2004 at the E.M. Crowe Memorial Hospital in Eriksdale, MB, Malcolm Hugh (Mac) McKinnon aged 85 years of Lundar, MB. The eldest son of Archie and Alice McKinnon of Minto, MB, Mac attended school and later as a young man worked on farms in the Minto area. Enlisting with the RCNVR in 1941, Mac served as a Signalman on Corvettes (HMCS Ville de Quebec) in the North Atlantic, Mediterranean, English Channel, and Gulf of St. Lawrence. In 1946 he began his career with the Manitoba Power Commission (MPC), and in 1949 Mac was assigned the duty of District Supervisor of the newly created Lundar district for the MPC. On January 1, 1949, he met Kathleen (Kay), daughter of T.J. (Tom) and Tena Wray, pioneers of Baldur area. They were married November 12, 1949. Not only did Mac supervise the introduction and maintenance of electrical power in Lundar, Oak Point, St. Laurent, Eriksdale, and surrounding communities, he pioneered the conversion to electric heating in Manitoba, and trained many MPC/ Manitoba Hydro employees over his 33 years as District Supervisor, retiring in 1979. He then worked as a Planning Officer and Secretary-Treasurer of the Western Interlake Planning District for the rural municipalities of St. Laurent, Coldwell, and Siglunes. Mac actively participated in community organizations, including the Lundar Branch of the Royal Canadian Legion (Life Member), the Lundar Curling Club, Grettir, Lundar Senior Citizens Home Board, Lundar Volunteer Fire Brigade, Lundar Fair committees, Lundar School Board, the planning committee for the Lundar Centennial, the New Horizons Club, and others. For many of these organizations, he served as treasurer. Mac was a volunteer builder of the Lundar arena and installed the arena lighting. In later years, he regularly delivered Meals on Wheels. Mac was a Past Master of the Harry Woods Masonic Lodge, and was a Mason for over 50 years. Mac enjoyed reading and gardening. He always decorated his home with Christmas lights, helped Kay with her ceramics, and enjoyed travelling in Canada, the USA, and Europe. In 1994, he made a memorable trip to Quebec City as an honoured guest at the commissioning of the new HMCS Ville de Quebec. He is survived by one son James Ian McKinnon of Winnipeg, daughters, Jocelyn Tyree McKinnon of Barrhead, AB and Dr. Allison Lois McKinnon of Sherwood Park, AB; granddaughter Jennifer (Rob) Brandt of Steinbach, MB; two great-grandchildren, Taylor and Hunter; one sister Nina McKinnon of Brandon, MB; his nieces and nephews, great-nieces and great-nephews, great-great-nieces and great-great-nephews; and many friends. In recent years Mac especially enjoyed visits with his granddaughter and great-grandchildren who called him "Papa Mac". Mac was predeceased by his wife Kay in 1997; sister Margaret and brother-in-law Earle Mains; brothers, Archie and Ken; brothers-in-law, Murray Wray, Les Wray, Aubrey Wray, Clyde Wray and Joseph Wray; sisters-in-law, Isabelle Wray, Peggy Wray, Viola Wray, Olive Wray, Isabel Heal, and Myrtle Brooks. At the request of the deceased, cremation has taken place and no public service will be held. Special thanks to Dr. Neil Burnet, Macs home care workers, all staff of the E. M. Crowe Memorial Hospital for their compassionate care, and friends who came to visit during his illness. Charitable donations in Macs memory may be made to an organization of ones choice. Miss Me But Let Me Go When I come to the end of the road And the sun has set for me I want not rites in a gloom filled room Why cry for a soul set free?

McPHAIL, James Irwin - Veteran of W.W.II, Royal Canadian Navy Survivor of the HMCS Weyburn 1943. October 6, 2005 James (Jim) McPhail passed away peacefully at the age of eighty-three. He was loved so very much and will be missed by his wife of sixty years, Pauline. Much loved father of Merle (Lenny), Steven and Tony (Susan). Cherished grandfather or Papa as he was called by James, Mia, Reed, Alyssa and Nicholas. Jim was a longtime employee of Union Carbide Canada and past President of the Legion Branch 57 in Pointe Claire. Friends may pay respect at Collins Clarke MacGillivray White 222 Highway 20 (exit Cartier 49) 514-483-1870 on Monday, October 10, from 7 to 10 p.m. Funeral service will be held at St. Edward the Confessor Mission, 98 Aurra Ave, Pointe-Claire, Qc (in the same building as St. James United church) on Tuesday, October 11 at 11 a.m. In memoriam donations to the West Island Palliative Care Residence or the Pointe-Claire Legion's Poppy Fund would be greatly appreciated.

O'GORMAN, Michael Bernard ERA, V/39419, RCNVR, MPK 25 Nov 1944 - ERA Michael B. O'Gorman, 23, son of Mr. and Mrs. Daniel O'Gorman, and husband of Mrs. mark K. O'Gorman, 57 Four Oaks Gate, was born in Toronto and educated at St. Vincent de Paul and St. Michael's College. He enlisted in June, 1942 and had seen service in the Atlantic and Pacific. He has a baby daughter, Maureen, and two brothers in the armed forces, Cfn. John with the RCEME, overseas, and LAC Robert with the RCAF, in Canada.

PEROWNE, Ronald Herbert (1918-2006) - It is with great sadness that we announce the passing of our dad, Ronald Herbert Perowne, father, grandfather, and great-grandfather. Dad was born on Waverly Street to Anna HOOKS and Herbert Perowne. A gifted athlete from a very early age, Dad was a member of the McGill Redmen football and hockey championship teams, honoured member of the McGill sports Hall of Fame, hockey player with the Senior Royals, and recipient of The Montreal Sportsman's trophy. In 1940, Dad enlisted in the Royal Canadian Navy, where, during World War 2, he served as Lieutenant on the corvette, HMCS Woodstock. In 1945, he married the love of his life, Eunice Hellyer McConnell, to whom he was married for 57 years, until Eunie succumbed to cancer in 2002. Dad joined Dominion Textile in 1945 after the war, where he pursued a dynamic career, spanning over 50 years, rising to the rank of President, C.E.O., and Chairman of the Board. A great competitor, Dad played golf, poker, bridge, and hearts with passion, if not always with skill! An avid tennis player, even at 80 years of age, Dad was still giving all of us a run for our money on the tennis court at the family home on Lac Marois. Dad was extremely committed to family and Friends, and took great pride in his roles as trustee of the Jean Beliveau Foundation, avid supporter of the Cedars Cancer Institute, and as an active canvasser for the Mount Royal United Church, as well as numerous charitable organizations. He was pre-deceased by his wife, Eunice, and his sister, Margaret. He is survived by his children, JoAnn (Derek Guthrie,) Cathy (Pat Patterson), Elaine (Austin Metze), Ron (Gail Murphy), and Ian (Debbie Howlett,) his grandchildren Kelly, Christine, Holly, Ryan, Charlie, Fred, Lisa, Chris, Jim, Greg, and Eric, as well as seven great grandchildren. He will be deeply missed by all of us. A memorial service will be held on Monday, June 19, 2006, at 4.00 p.m. at Mount Royal Funeral Complex, 1297 Chemin de la Foret, Outremont. In lieu of flowers, donations may be made to the Cedars Cancer Research Foundation, or to the charity of your choice.

PICKRELL, George Robert (23 Jul 1925 - 04 Sep 2006) - It is with great sadness that George left us on September 4, peacefully and with his loving family by his side. He leaves to mourn the love of his life and best friend for over fifty-four years... his "Darling Dora". He was a cherished father, friend and mentor to Peter (Marie), David (Natalie), Stephen (Linda) and Christine (Michael). A very special uncle to Danny (Lori). George was an especially devoted and proud "Grandan" to Lauren, Jessica, Matthew, Brent and Samantha who loved him dearly. He is also survived by his only sister Patricia Chisholme (Gordon) of Toronto who is accredited with teaching him his fancy dance moves!! "Uncle George" was a very special uncle who leaves behind many nieces and nephews...... especially his little nightingale (KK) who held a unique place in his heart. In addition he will be missed by his many in-laws along with his countless friends. George was a very proud Canadian who served in the Canadian Navy aboard the HMCS Trillium in WWII. After the war he began a career in the floral industry, leading him toward his dream of owning his own business. In 1962 his dream came to life with the beginning of Westmount Florist Ltd. He was so proud to see his entire family follow in his footsteps and join the family business. George was an active member of the Kanawaki Golf Club, past long time member of the MAAA and was especially proud to have been a past president of the Montreal Westward Lions Club where he served for over fifty years and was the recipient of the Melvin Jones Award. His zest for life, fun and sense of humor touched and inspired everyone he met. He loved to laugh and make people laugh. But most of all he just loved !! We will all miss him dearly. The family would like to express their heartfelt thanks in particular to Dr. David Mulder whose compassion and care were immeasurable. A very big hug and special thank you to Samantha for her dedication, love and compassion with Georgie!! Thanks also to Lillyanne who was always there for us and to all the nurses and Dr's in ICU. You are truly remarkable !! Donations can be made to the MGH - Thoracic Oncology c/o Dr. David Mulder. A service to remember George's life will be held on Saturday, September 30 at 3 p.m. in St. Edmunds of Canterbury Church, 105 Beaconsfield Blvd., Beaconsfield, followed by a "celebration" as were his wishes at The Forest And Stream Club in Dorval. We remember a life and all that made him the man he was, his work, his gifts, all that he enjoyed and found rewarding......calling to mind his beginnings, his journey, and the wonderful stories we love to share about him. We honor a life, his character, his integrity, his commitment to the things he stood for, recognizing his good heart, his sense of humor, and the helping hand he so often extended to others. We celebrate a life and all that earned him the love, the admiration, the respect of family and friends, feeling grateful for our time with him, enriched for having known him, feeling blessed to have his remarkable spirit here among us forever. Rest in peace our "Georgie Porgie"

POULTON, William G. - 80, died Thursday (June 5th) at Kwik Elderly Estate in Loma Linda, California. Born in Fort William, Ontario, Canada (city now named Thunder Bay), Mr. Poulton lived in San Bernardino, California for 42 years. He was a faithful 20+ year employee with Copper Kettle Candy Company in San Bernardino. He later worked for Gibson Bros. in San Bernardino for 15 years. Mr. Poulton served in the Royal Canadian Navy during World War II with assignments upon the HMCS Ontario and the HMCS Lockport. His wife Mary and parents Mr. & Mrs. Percy Poulton predeceased him. He is survived by his sister, Bernice Haverstock of Whittier, California; sister-in-law, Corinne Bain, of Thunder-Bay, Ontario, Canada; cousins, Georgina Walker, of Coronado, California, Cameron & Eileen Poulton, of San Juan Capistrano, California, Doreen Thornes, of Rialto, California; and, several nieces and nephews in both California and Canada. No services are planned. Interment will be private. The Neptune Society in Riverside, California is handling arrangements."

REEVE, Arthur Thomas (Bill) - (1937-2012) died peacefully Tuesday, November 6, 2012 in his Okanagan Falls home while sitting in his favourite chair at the age of 75 years. Born in Penticton, Art, who was known as Bill to his family soon moved with his parents and three sisters to Victoria where he spend the majority of his childhood and young adulthood. After a three-year hitch in the Royal Canadian Navy, where he served on several ships including the HMCS Ontario, Art began working on tugboats up and down the Inside Passage. Art realized he'd found his calling and studied to earn his skipper's ticket, which at the time made him the youngest tug skipper on the West Coast. Art studied hard to earn his deep-sea ticket and was soon making trips through international waters, including one where he towed his old ship, the Ontario, to Japan where it was cut for scrap after being decommissioned by the RCN. He worked for many B.C. operations, including Chemainus Towing, Swiftsure, Seaspan, Fairway Towing, and others. Art gained a solid reputation as a skipper and was well respected for his ability to do the job, which he did until he retired from the tugs in the 1990s. Later years saw him still on the sea, but as a pilot for many of the international yachts that sailed into local waters. Art fully retired about two years ago. Art was also an avid sports fan his entire life, and had a special spot for his beloved Vancouver Canucks. He also contemplated his passing and wrote: "It's not hard to die when you know you have lived, and I have lived." Art was predeceased by his parents, Cecil and Hilda, his daughter, Michelle, and his sister Judy. Art leaves to mourn his passing his children Wayne (April), Karen and Teresa, eight grandchildren and five great grandchildren; sisters Dawn D'Amour (Art) and Jacqueline Westwood and loving wife Ester. "I miss your warm smile and all the fun and laughter you brought to my life." As per Art's instructions, there will be no service. His body is to be cremated with some of the ashes spread with those of his daughter, some with his mother and sister and the rest to be scattered at sea. Arrangements entrusted to Graham Funeral Home, 5920 Kootenay St. in Oliver, B.C.

ROGGEVEEN, Paul Adrian - Died peacefully, surrounded by his loving family, on August 17, 2014, in Victoria, B.C. Paul was the oldest child of Paul and Agnes Roggeveen. He was predeceased by his wife Eileen, whom he often called the love of his life, by his infant son Paul, his parents, and his brothers Ted (Goldie) and Roland. He is survived by and will be forever cherished, deeply loved and missed by his children Marina (Gary), Linda (Peter) and Greg (Eileen), by his two wonderful grandsons, Nicolas and James, and by his brother Frank (Joyce) and brothers-in-law Gerry (Pat) and Vince (Yolande) and sisters-in-law Denise (Bernie) and Gloria (Cussy) and by many, many nieces and nephews across Canada and the U.S. who have always had a soft spot for their straight-shooting and generous Uncle Paul. Paul was born in the old Misericordia Hospital in Edmonton, Alberta on February 15, 1929, and was raised in the small town of Sedgewick, some 120 miles from Edmonton, where everyone knew everyone and where Paul, his brothers and the other children had to make their own fun or roam the local countryside. In his late teens, Paul earned his spending money by digging gardens by hand or taking care of neighbours' homes and animals. During the war, he twice spent the summer holidays working as a section hand for the CPR and the fall threshing for the local farmers. This explained the powerful and honest handshake that Paul exchanged with everyone throughout his entire life. In January 1947, Paul joined the Royal Canadian Navy ("RCN") as an Ordinary Seaman and was drafted to HMCS Naden in Victoria for new-entry training. He spent the following three years serving in HMCS Uganda and Ontario, undergoing a Radar Plot course, as well as, the first RCN Preparatory School course. While in HMCS Ontario, he was selected for Upper Yardman training and attended the Preparatory Education Course at HMCS Naden in October of 1949. August 1950 saw him off to England for Upper Yardman training for three years at Portsmouth and Dartmouth and at several Royal Navy establishments. On return to Canada in 1954, as an acting Sub-Lieutenant, he served on the east coast in HMCS Iroquois, Chaleur, Huron, Nootka and Haida. On May 15, 1954, Paul married Eileen Cain of Port Alberni, B.C. and six weeks later, on July 1, 1954, Paul's ship, HMCS Iroquois sailed for the Far East to take part in the UN Police Action Forces, then patrolling the coasts of Korea. On Paul's return to Canada, his and Eileen's marriage was blessed with four children. In 1962, Paul returned to Victoria as a Course Officer at HMCS Venture and in 1964 returned to sea for two years as Executive Officer of HMCS St. Therese. From 1966 to 1969, he was stationed in Port Arthur, Ontario as a Staff Officer and from 1969 to 1973 in Directorate of Naval Reserves and CANEX in Ottawa, Ontario. He retired from the RCN in 1973 as a Lieutenant Commander. After retiring to Victoria, he enjoyed working in accounting, especially for Hansbraun Investments Ltd., until his last retirement in May, 1993. After retiring, Paul devoted himself to many volunteer activities, such as keeping the books for the St. Andrew's Victoria Housing Society and for St. Patrick's Church and acting as the Financial Secretary for Victoria Council 1256 of the Knights of Columbus, of which he was a long-time member. In any spare time that he had, he could be found enjoying his large vegetable garden, reading history books or listening to the music that he so enjoyed. As a man of many diverse interests, a student of history, a man of deep faith, and a man with a very generous heart, he was also a member of many organizations whose purposes ranged from politics to genealogy, from religion to the study of history, and to devotion to the ill or disadvantaged. Paul deeply loved his wife, his family, his friends and his church and always put the interests of others before his own. He could always be counted on for his honesty, his kindness, his deeply considered opinions and his quiet generosity. You will not see his like again soon. A Funeral Mass for Paul will take place at St. Patrick's Church, 2060 Haultain Street, Victoria, B.C. on Friday, August 22, 2014 at 12:10 p.m. with Rev. Fr. Alfred Alilio and Father Peter Ho officiating. A reception will follow in the parish hall. Paul's family would especially like to thank Dr. D. Woodburn, Dr. B. Sanders, Dr. C. Coppin and Dr. G. Steinhoff for the attentive and devoted care that they gave to him over the last few years. Paul's family would also like to thank all of the incredibly kind and respectful palliative care doctors and nurses who cared for him most recently, especially, Dr. Deb Braithwaite and Dr. Jody Anderson and palliative care nurses Kelly and Linda, who treated him and his family so gently and with such great respect. In lieu of flowers, the family would welcome donations in Paul's memory to Victoria Hospice at the Royal Jubilee Hospital or to any charity that supports the poor or individuals who are disadvantaged in any way.

HMCS HAIDA - Served in Haida 1960- 1961 as Lt, RCN

HMCS IROQUOIS - Served in Iroquois during 3rd Korean War tour as SLt, RCN

RUSSELL, Gerald Richard (Gerry / Dick) - Passed away peacefully May 29, 2008 at Lakeshore General Hospital at the age of eighty-four. Survived by his sweetheart Pauline, brother George, children Gary (Joyce), Donald (Nicole), Diane (Chris), Jimmy (Ann) and grandchildren Sandra (Francois), Craig, Dean, Vanessa, Victoria, Justin, and great grandchildren Lambert and Damien as well as many nephews and nieces. During WWII Gerry served in the RCNVR on various warships including the ill-fated HMCS Trentonian - on which he miraculously survived a torpedo attack/ship sinking. As a proud and long time member of the RCL N.D.G. Br24/106 and the White Ensign Club he will be truly missed by comrades of both groups along with those at the St. Anne's Veterans Hospital where he lived his final years. Family and friends will gather to celebrate Gerry's life at: on Monday June 2 between 1 and 2 p.m. followed by a ceremony from 2 to 2:30 p.m. Thereafter, family will take Gerry's remains to the Field of Honor War Cemetery in Pointe Claire for burial. A donation to the Heart and Stroke Foundation in lieu of flowers is much appreciated.

SAND, Erwin Henry (Sandy) (06 Feb 1920 - 12 Apr 2009) - passed away peacefully on April 12, 2009, at the age of 89. Sandy grew up in Shaunavon, Sask. and served on the HMCS Vancouver during WWII. He worked in various breweries in Western Canada and later as a Commissionaire. Sandy was predeceased by his wife, Margaret "Kay" Sand, on April 30, 1998. Sandy is survived by his loving son Gordon (Vicki) Sand and his grandsons, Ben (Allison) Sand and Jon Sand. A Graveside Service will be held at 2:00 p.m. on Saturday, April 18 at the Eden Brook Memorial Gardens at 17 Avenue S.W. and Lower Springbank Road. Please meet at the entrance gate. Refreshments will follow Service. In lieu of flowers, please donate to the charity of your choice. Special thanks to the staff at Colonel Belcher Veterans Care for six years of compassionate care and support.

SARGEANT, William James (Billy) - Son of Samuel Cleveland Sargeant and Mary Brownscombe, he was born 25 Jul 1920 in Owen Sound Ontario, and died 26 Sep 1962 in Belleville, Ontario. He married Muriel Stickley. He attended Victoria Public School and Owen Sound Collegiate and Vocational Institute. He starred on the rugby field and was one of the earliest members of the Owen Sound Boys Band In 1939 he left Owen Sound and went to Hamilton where he was employed. There he trained at nights before being placed on active service in the Royal Canadian Navy during WW2. He served aboard minesweeper HMS Stratford. He worked for Mercury Mills in Hamilton and then after taking a hairdressing course, worked a number of places before buying the Vogue Beauty Salon in Belleville. He succumbed to cancer quite early years leaving a wife and children.

SCHELLENBERG, David Jack ( 1934 - 2014) It is with heavy heart that we announce the sudden passing of David Jack Schellenberg, on April 30th, 2014. Predeceased by his parents, Jack and Jean; brothers, Noel, Arthur; sister, Evelyn. Survived by sister, Eleanor Scott. He leaves behind his 4 children, Daveena Baker (Dale), Brent Schellenberg, Martin Schellenberg (Michele), Heather Dukowski; his 13 grandchildren and their spouses and 5 great grandchildren. He also leaves behind the mother of his children and wife of 39 years, Ileen Schellenberg, his dear friend and neighbour, Art Jones and his adored companion of 21 years, Beryl Puu of Hawaii. Born Nov. 11, 1934 in Winnipeg, Manitoba, the 2nd of 5 children. David's family moved to Trail, Castlegar and Mission, BC, where he joined the Scouts and Sea Cadets as a youth, and then the Royal Canadian Navy, attending Queen Elizabeth's Coronation in London, England, later becoming a Naval Reserve instructor. David became a plumber and in 1962, while working, fell 85 ft to the ground below and was hospitalized for 11 months with life threatening injuries, leading to a miraculous recovery to which he credited his Lord and Saviour. In 1969 he started David's Plumbing and Heating and was a successful mechanical contractor for several years. He retired in Parksville, BC and was a member of the Elks since 1995. Dad worked and played hard through his whole life, whether on the tennis court, or tractor on his farm with his cows, gardening, or in his beloved Hawaii. He was an inspiration to all his family and will be deeply missed. We love you Dad, God Bless. Celebration of Life Memorial Service to be held May 31, 2014, 2:00 pm at North Douglas Pentecostal Church, 675 Jolly Place, Victoria, BC, V8Z 6R9. In lieu of flowers, donations may be made to Nanoose Bay Pentecostal Camp for children, and/or the Elks and Royal Purple Fund for children.

SMITH, James Ronald - Passed away September 25, 2008 at the Prince Edward County Memorial Hospital, Picton. He was eighty-three. Predeceased by his beloved wife, Lois, his passing will leave a void in the lives of his children and grandchildren: Doug, Cheryl, Tyler, Donald and James of Palm Springs; Ron, Christine, Brock and Ashley of Winnipeg and Deborah, Bob (Stock), Alexandra (YapYap) and Sydney of Wellington and Ottawa. He is survived by his sister Audrey (Peter Simpson), brother Laird (June) and good friend Audrey Marlatt, along with numerous nieces, nephews and cousins. An avid outdoorsman, JR was a long-time supporter of Ducks Unlimited, the Canadian Wildlife Federation and the Ontario Federation of Anglers and Hunters. A WW II naval veteran who served on the HMCS Ville de Quebec, he was a proud member of the Royal Canadian Legion. Ron will be remembered by all for his love of travel and his sense of humour. In accordance with his wishes, cremation has taken place with interment to follow at Lakefield, Quebec. Memorial service arrangements are pending. As expressions of sympathy donations to the Canadian Cancer Society would be appreciated by the family.

SMITH, Robert Paul ( 1928- 2012) - Shediac. It is with deep sadness that the family of Robert Paul Smith Sr. announces his passing at the Dr. Georges-L.-Dumont University Hospital Centre on Thursday, January 12, 2012, at the age of 83. Bob, or "Smitty" as his Royal Canadian Navy friends knew him, was a native of Winnipeg. He enrolled in the Royal Canadian Navy in 1945 at age 16 during the closing months of World War II, and went on to serve 20 years, reaching the rank of Chief Petty Officer. He served at a number of military bases and aboard numerous ships, including: CFB Stadacona, HMCS Hochelaga, HMCS Nootka (Destroyer), HMCS Cape Scott (Supply Ship), HMCS Quebec (Cruiser) and HMCS Assiniboine (Destroyer). Following his naval career, Bob had a very rewarding private sector career, working for 15 years as an accountant and computer programmer with the Iron Ore Company of Canada and for the final 15 years of his working life as Manager of the Royal Canadian Air Force Officers' Mess in Ottawa. Bob is survived by his beloved wife of 62 years, Shirley (née: Richards), two sons Robert, Jr. (Bella) and Glenn (Lisa), three grandchildren, Gabrielle Abourizk (Antoine), Danielle and Will, one great-grandson, Anthony Abourizk, and numerous brothers-in-law, sisters-in-law, nieces and nephews from locations across Canada including Halifax, Ottawa and Winnipeg. A Celebration of Bob's life will be held on Tuesday, January 17th, at 2 pm at the Passage Chapel in Shediac Bridge with Father Alban Thibodeau officiating. In accordance with his wishes, cremation has taken place, and there will be no visitations prior to the Celebration. The family extends a heartfelt thanks to his family physician, Dr. Rhéal Boudreau, and all of the doctors and nurses who provided tender care to Bob at the Dr. Georges-L.-Dumont Hospital, in particular the staff of the Palliative Care Unit. In lieu of flowers, memorial donations to the Dr. Georges-L.-Dumont Hospital Foundation would be appreciated by the family.

SMYTH, Sidney Hamilton - We are sad to announce the passing of Sidney Hamilton Smyth on December 23, 2007. Sidney was born March 9, 1924 and was raised in the West End of Winnipeg. He enlisted in the RCNVR in July 1942, while employed at the Wheat Board. He served on the high seas mainly on the Cougar, the Ecoli and the Woodstock destroyers as a submarine detector and was demobilized in 1945 and returned to the Wheat Board. After returning to the Wheat Board he met Jeannette (Jeanne) and they married in August 1947. He remained at the Wheat Board until he retired. Sidney was predeceased by his parents Edith and Henry, his brothers, Harry and Billie, and sisters, Eileen and Patricia. He leaves to mourn, his loving wife Jeannette, daughter Dr. Laura Groening, grandchildren, Adam Groening (Carley), Emily McDonald (Sean), Katy McDonald (Jack), and Elizabeth and Louisa Smyth. He also leaves to mourn great-grandchildren Bianca, Zoe, and Ben. The family wishes to thank Tami and Dr. Pacen especially for their loving care. A private family service was held on December 28, 2007 at Waverly Memorial Gardens. Those wishing to honour his memory may donate to the A.L.S. (Lou Gehrig's) Society of Manitoba, Room 108 North Pavilion, 2109 Portage Ave., Winnipeg, Manitoba, R3J 0L3. A bientôt, Sid.

SPERSHOTT, Walter Edgar - 91 passed away peacefully at Royal Jubilee Hospital, Victoria, BC, on Monday evening. Born in Calgary, Alberta, on September 17, 1911 and resident of Victoria since 1912. Predeceased by his wife Margaret in 1998 and his sisters, Lucy Eacott and Emily Graham in Victoria. He leaves his daughter, Marianne Wright, grandson, Jim Rutledge (Jill) and great grandson, Ryan all of Victoria. Walter served in the Royal Canadian Navy during World War 2 as Chief Engineer and Warrant Officer, first in the Aleutian Islands on HMCS Vancouver, then in the North Atlantic for which he received a Letter of Commendation from His Majesty King George VI for his distinguished service. Walter was a Master Brewer and Manager of Labatts Brewery in Victoria for 39 years. He was a member of the Royal Canadian Legion and Uplands Golf Club, Masonic Lodge and the Shriners, also the Victoria City Police Department, Officers Mess. He was an avidsports fisherman. He will be missed by his many friends in Victoria and at the Kensington Retirement Home. Special thanks to Dr. Bruce Sanders, Dr. J. S. Cubbage and the nursing staff on 3 South, Royal Jubilee Hospital. Service will be held onTuesday, March 4, 2003 at 1:00 p.m. at McCall Bros. Floral Chapel, Johnson at Vancouver Sts., followed by a reception at Uplands Golf Club, 3300 Cadboro Bay Rd. Donations may be made to the B.C. Lung Association, 1902 Fort Street, Victoria.

STEWART, Kenneth Grant, Submarine Detector (27 Feb 1924 - 24 Mar 2010) - Ken Stewart passed away suddenly at the Foothills Hospital. Ken's mother, Jean Neill in 1908 came from Scotland and married Alexander Stewart in Calgary and raised two girls and six boys at Warden, south of Stettler, AB. Ken served with the Royal Canadian Navy in World War II, as a submarine detector, aboard the Cruiser HMCS Uganda and Corvette HMCS Woodstock, serving both on the east and west coast. He was on active service from May 22, 1943 and discharged January 8, 1946 at Tecumseh. Ken and Ruth Stewart were married on June 30, 1955 in Delia, AB and resided near Stettler and later moved to Calgary. Their son Gary Kenneth was born November 21, 1957 and resides in Calgary. Ken worked in the oil and gas fields of Alberta, starting in Turner Valley and Leduc. He also worked on the construction of the Jasper Highway. Ken retired in 1984 from Gulf Oil as chief pipeline operator. Ken was a caring, courageous and clever innovator. He was a great mentor to many and will be sorely missed by his family, friends and shipmates. Ken is lovingly remembered by his wife, Ruth (nee Shand), of Calgary; son Gary (Denise) Stewart of Calgary; brother Doug Stewart of Vernon, BC; brother-in-law Arnold (Arlee) Shand, as well as numerous nieces and nephews. Ken was predeceased by siblings Edith Cavell Snyder (Sally) on June 8, 1977, Norman Stewart on February 7, 1990, Dave Neil Stewart on November 23, 1989, Neil Stewart on March 13, 1981, Ann Harbison on July 21, 2000 and Ian Stewart. A Funeral Service was held at Foster's Garden Chapel, 3220 – 4 Street N.W., Calgary on Wednesday, March 31, 2010 at 3:00 p.m. Interment will follow at Queen's Park Cemetery.

SUTHERLAND, George Ross - With sadness we announce the passing of our beloved Ross Sutherland on August 10, 2014. Born on Dec. 24, 1927 in Moose Jaw, SK, Ross spent his early years in Saskatchewan and Trail, BC with his parents, Kenneth Dwayne and Isabel Dunbar (Brownell) Sutherland and siblings, James Sinclair, Ruth Matilda and Kenneth Francis. He moved to Vancouver as a teenager where he attended Kitsilano High and worked as "Flash Delivery" for a local pharmacy. Ross left school to join the Royal Canadian Navy in 1945, serving aboard HMCS Crescent and HMCS Ontario before his honourable discharge in 1949. Ross held a number of jobs after the Navy. While working as a psychiatric nurse at Riverview Hospital, Ross met the love of his life, Agnes Jean Stene, on a blind date arranged by his cousin. Ross married Jean on Sep. 3, 1955 in Burnaby, BC and, on her urging, enrolled at the University of British Columbia. Following two years of undergraduate Arts, Ross entered UBC Law School. After graduating in 1959, Ross articled with White, Shore, Davis in Vancouver, then moved to Kelowna to begin his own firm of Wilkinson, Sutherland and Phelps. Ross carried on a very successful litigation practice in Kelowna, and Ross and Jean welcomed their first two children there, Sharon Belle and Daniel Ross. On June 27, 1967, Ross took up an appointment as a Provincial Court Judge and moved to Tsawwassen, where he and Jean lived the rest of their lives. Their third child, Laura Jean, joined the family there. Ross served as a judge until 1997. As well, he acted as Chairman of the Motor Carrier Commission from 1975-86, and Chairman of the Motor Carrier Appeal Board from 1994-96. In his later years, Ross worked closely with his son as a director of Great Canadian Gaming. Ross was a dedicated family man who was passionately involved in all of his children's and grandchildren's lives, and gave of himself generously to countless relatives, friends and colleagues. He will be remembered for his humour, his kindness and his mischievous grin. Ross is predeceased by his parents, siblings and wife. He leaves his children and their spouses Sharon (Mark), Danny (Madeleine) and Laura (Mike); his grandchildren Rowan, Darsey, Troy, Cailean, Carly, Kelsey and Amy; and many wonderful relatives and close friends. A celebration of Ross's life will be held at Tsawwassen United Church, 693 53 Street, Delta at 11:00 a.m. on Saturday, August 16, 2014. In lieu of flowers, please consider a donation in Ross and Jean's memory to Irene Thomas Hospice.

TAYLOR, Robert Dewey - Suddenly on March 11, 2010, in his 90th year. Robert was a prairie boy, born August 23, 1920 on a homestead in Ogema, Saskatchewan to parents Mary Jane and William. Young Robert was always interested in radio. He built a crystal set that pulled in many stations and also developed a system to talk with his cousin on a nearby farm, using the wire fence to carry their secret codes. He joined the Navy in 1941 and put his skills in electrics and radio to good use. He remained with the Navy for over 23 years, retiring as Chief Petty Officer 1st Class. During his naval career, he sailed on HMCS Sioux, Crescent, Crusader, Ontario and Margaree. His shore postings included Matsqui, Esquimalt, Moncton and Halifax. Robert was extremely proud of his Navy career and carried on the daily tradition of drawing his tot of rum until his last day. While posted in Esquimalt he met Marguerite Isobel Anne Dirom. They married on Feb 12, 1944 and were together until her death in 2007. After his retirement Robert worked in the parts departments of Morrison Motors (later Cornell Motors) and Ensign Motors where his knowledge of autos proved invaluable. Finally, he returned to his first love of electronics to work for DND at Dockyard. Robert's memory for detail was well known. He could recite model numbers of ship's radar he had worked on more than 60 years before and the vacuum tube codes that made them work. In retirement, Bob became the Mr. Fix It of his neighbourhood. Predeceased by his brother Bill and sister Evelyn, brother-in-law George Meadmore, sister-in-law Kathleen Shaw, and his wife of 63 years Marguerite, Robert leaves to grieve his sisters Connie and Grace (Art Taylor), brothers-in-law Ellis Krogsgaard and Ray Shaw, sons Douglas (Wendy) and Donald (Lesley) and daughter Helen (Colin Franklin), his grandchildren Laura (Mike), Heather (Kristian), Scott, Jeff, and Karen, his first great grandchild, Emily, and many cousins, nieces and nephews. No funeral is planned at Robert's request. Donations in lieu of flowers may be made to the Heart and Stroke Foundation, CPO's Association, or the Pioneer Museum, Ogema, Saskatchewan. A celebration of Robert's life will be announced at a later date.

HMCS ONTARIO, HMCS CRESCENT, HMCS CRUSADER, HMCS SIOUX, HMCS MARGAREE

TRUDGIAN, John David - passed away on at 1:25 AM on Tuesday, April 9, 2013 at Royal Columbian Hospital in New Westminster, BC at the age of 83 years. He was born on September 17, 1929 at Hedley, BC . John is survived by his wife Olga, children Michael (Lorraine), Jack (Sue), Judy (Wally), Barbara (Brandon), and many grandchildren and great grandchildren as well as by his sister Jean (Bill) George and family in Williams Lake, BC. He was predeceased by his parents John & Bernitta Trudgian. A viewing for family and friends will be held on Thursday, April 18th, 2013 at 10:00 AM from Henderson's Funeral Home 45901 Victoria Avenue, Chilliwack, BC, with a Funeral Service to follow at 11:00 AM. Burial will take place at 12:30 PM at the Chilliwack Cemetery on Little Mountain. Pallbearers will be Jack Trudgian, Michael Trudgian, Stacey Trudgian, Wally Rogalsky, Brandon Boyce, Corte Diplock, Bob Lewis and David Rogalsky. Memorial donations may be made to the Canadian Red Cross attention Blood Services Programs department. John started as a Brakeman for the Nickel Plate Mine in 1947, and enlisted with the Royal Canadian Navy in 1948 when he was posted to the cruiser H.M.C.S Ontario. In February 1949 he was in the Caribbean for Naval Fleet exercises with the US & British Fleets and in April he engaged in Naval exercises off the coast of California where he remained in active service until 1951. In 1952-1953, he also worked in the Britannia Mines as a scraperman. In 1953-1954 he was employed by the Department of National Defense as a bus/truck driver and from 1964-1984 he worked as a correctional officer for BC Correctional Branch. John was a former member of the Chilliwack branch of the Masonic Lodge.

TUCKER, William Michel - (1938-2011) Born in Stellarton, Nova Scotia on August 12th 1938, Bill left us too early. He passed away peacefully at the Chilliwack General Hospital on September 15th at 11:40 p.m. Bill. We love you, we miss you, and you will always be there in our hearts. Bill was a kind and loving man who could always find something good in every person her met. His life was dedicated to his family first, then to his career and his many friends. After joining the Armed Forces in March 1956, he served in all three branches of the Service and was a member of the Royal Canadian Regiment. Bill served in London, Ontario, London, England (with General Kitching); Paris, France (NATO Headquarters); Halifax, Nova Scotia; Heidelberg, Germany; Saint-Hubert, Quebec,; Greenwood, Nova Scotia; Alert, North West Territories; Chatham, New Brunswick; Nanaimo, British Columbia, HMCS Margaree in Halifax; Chilliwack, British Columbia and Esquimalt. He also did a tour of duty with the United Nations peacekeeping force in Egypt and the Middle East. Bill also had the opportunity to serve Queen Elizabeth when she made a visit to Chatham, Ontario in 1968. Bill is a Legion member, most recently with Branch 280 in Sardis, a member of the Gizeh Temple, and Eagle, and past member of the Canadian Forces Sailing Association where he was also the Manager in Esquimalt for many years. Bill was predeceased by his wife of over thirty years, Marie Patronella Tucker, the mother of his sons Vincent (Coralee) Tucker and Bill (Allison) Tucker, and leaves behind his best friend and loving wife, Storm Tucker. Bill loved and will be missed by his grandchildren; Ryan, Janelle, Benjamin, Megan and J.J., his uncle Raymond (Vivian); his siblings Al (deceased) (Linda) Tucker, Leo (Mary) Scott, Carmaine (John) Walker; Evelyn (James, deceased) Delaney, Vernon Tucker and Gerald (Sharon) Tucker, as well as his dear friend and cousin John (Penny) Tucker. A Celebration of Bill's Life will be held at Henderson's Funeral Home, 45901 Victoria Avenue, Chilliwack, on Thursday, September 22nd 2011 at 10:00 a.m., with a reception following at the Royal Canadian Legion, Branch 280, 5661 Vedder Road, Chilliwack, at 12 noon. A Service will also be held in Bill's hometown of Stellarton, Nova Scotia, at Our Lady of Lourdes, on October 15th at 11:00 a.m. In lieu of flowers, please make a donation in the name of William Michel Tucker to the BC Children's Hospital. Bill's family wish to extend heartfelt thanks to the staff of the Chilliwack General Hospital, Drs. Quayle, Tingey and Son, and to all Bill's nurses. Special thanks to Dean and Lance. Arrangements under the direction of Henderson's Funeral Homes & Crematorium Ltd., Chilliwack, British Columbia.

URSAKI, Frank Joseph - (1921-2010) passed away in Vernon, BC on August 14, 2010, at the age of 89 years. He was born at Markinch, Saskatchewan, to Henry Ursaki and Ottillia Wolfe. In 1939, he joined the Regina City Police Service as a junior clerk. In 1941, he volunteered and joined the Royal Canadian Navy. Frank served on two war ships: HMCS TRILLIUM, a Corvette, and HMCS POUNDMAKER, a Frigate, both assigned to convoy escort duty in the north Atlantic. He met his future wife, Anne Irene Boutilier, in Pictou, NS while his ship was in dock for repairs. After the war, he returned to the Regina City Police Service. Mom and Dad were married in Regina on June 8, 1946. Dad served the City Police Service until 1975, achieving the rank of Staff Inspector. As a second career in 1975, Frank commenced employment at the Plains Health Centre. Upon retirement in 1986, he held the title of Chief Service Manager. He and Mom moved to Vernon, BC, in 2006 to be closer to their daughters. Dad was predeceased by his dear wife, Anne Irene, his precious granddaughter, Anne Maureen Hastings, and his brothers Victor and Edward. He is survived by two daughters, Lynne (Brian) Selinger and Kathryn Ursaki and two grandchildren, Kris (Melissa) Selinger and Carolyn (Craig) Clifton. He is also survived by his brother, Harold (Barbara), sisters Helen Derges, Bertha (Art) Davis, and Alma Pasker along with many nieces and nephews. He was a devoted caregiver for Mom for many years. He was a man of honour, loyalty and justice. He put his family first at all times. He was funny, charming and wise. Even though his life was good in the Okanagan valley, he longed for the familiar, sunny plains of Saskatchewan. A celebration of Dad's life will be held on Wednesday, August 25, 2010 at 11:00 a.m. in Holy Cross Church, Douglas Avenue East. Cremated remains will be deposited in the Riverside Memorial Park following the service. In lieu of flowers, donations may be made to Foster Parents' Plan of Canada, 95 St. Clair Avenue W., Ste. 1001, Toronto, Ontario M4V 3B5 or to your local Salvation Army.

WAY, Clifford James, LCdr (26 Oct 1922 - 06 Jul 2007) - was born north of Treherne, Manitoba at S.E. ¼ 6-9-9. He is the son of James Allin Way and Electa Loretta Moore (Lounsbury). He was predeceased by Margaret his wife of 52 years (1997), his brother Harvie (MB) and Joan Baxter-Way (BC) in 2005. Clifford is survived by families of daughter Caroline Ford, Whitehorse Yukon; son John (Francine) Way, Richmond, BC; and daughter Barbara, Halifax, NS; also the family of stepdaughter Moira Stockmann, Port Alberni, BC. Clifford will be remembered by his brother-in-law Alec Storm and family in Dunfermline Fife, Scotland; sister-in-law Beryl Norman and family in Winnipeg, MB. Clifford was a Second World War and Korean War Veteran while serving with the Royal Canadian Navy from 1938 - 1971 while active on HMCS Uganda and Ontario. From 1966 - 1969 he was Supply Officer of HMCS Provider (HLFX). He acted as Supply Superintendent for the construction of HMCS Preserver and HMCS Protecteur at St. John Shipbuilding and Drydock Co. Ltd. from 1969 - 1972. He joined Kent Lines Ltd., St. John, NB as Personnel Manager. Later, relocating to Nova Scotia he held positions with the province in Departments of Education and Tourism acting as Director of Adult Education and appointed Assistant Deputy Minister of Tourism respectively. Upon final retirement Cliff and Margot moved to Richmond, BC. He was known for his kind, generous manner and his supportive, ever encouraging nature. We will remember him as an exemplary provider and caregiver to those who touched his life. A viewing will be held on Tuesday, July 17 from 5:00 p.m. to 8:00 p.m. A memorial service will be held Thursday, July 19, 2007 at 11:00 a.m. at First Memorial Funeral Services, 1155 Fort Street, Victoria, BC. Inurnment to follow. Donations, in lieu of flowers, may be made to your choice of any Palliative Care Unit/Victoria Hospice Society/Canadian Red Cross.

HMCS PROVIDER - Served in PROVIDER 1966-1969 as LCdr, Supply Officer

WEBBER, Bernard, OS, V-27272, RCNVR - of Toronto, was reported missing and presumed dead when his ship, HMCS Windflower, was lost in the North Atlantic after a collision with SS Zypenberg on 07 Dec 1941. OS Webber enlisted in the navy in April, 1941. Born on 20 Oct 1918 in Fort William, OS Webber was the son of Mr. and Mrs. Nathan Webber of 169 Manning Ave, Toronto. He attended public and Hebrew school in Fort William and was a member of the Sea Cadets. Before enlisting he was employed by a bedding company in Toronto. His wife, Mrs. Bernard Webber, and their two sons, Herbert and Melvin, reside at 66 Major Street.

YAKOWENKO, Joseph William - in his 84th year, passed away Saturday, March 29, 2008, at Parkwood Hospital in London, Ontario. Joe was born in Poland in 1924 and moved to Canada when he was 5 years old. Upon graduation from Beal Technical Institute in London, Joe enlisted in the Canadian Navy. He served aboard HMCS Haida and HMCS Trentonian. In February 1945, his ship was torpedoed by a German submarine. 17 hours in the North Atlantic before being rescued must have seemed like an eternity, but it wasn't Joe's time to go; after the war he settled back in London where he married Jean Done and raised three children. Joe worked at Leigh Metal and then Emco, as a millwright. At age 60, Joe retired. He continued his regular trips to Las Vegas and Florida, where he loved nothing more than to play the slots and walk on the beach early in the morning. After a series of strokes Joe was moved to Parkwood hospital 3 years ago where he was surrounded by other Canadian Veterans who served their country well. Joe will be sadly missed but never forgotten by his devoted wife of 60 years, Jean and his loving children, Joanne Higman (Jim) and Dennis (Sue) of London, and Sharon Nursall (Tom) of Los Angeles. Grandpa will also be missed by his five grandchildren, Jaimie and Virginia Higman, Dakota Yakowenko, and Sam and Katie Nursall. Predeceased by parents John & Frances Yakowenko and 4 sisters. Special thanks to all the wonderfully caring staff at Parkwood Hospital, 4B West. It was Joe's wish that he be cremated. A Memorial Service to Celebrate Joe's Life will be held on Tuesday, April 8, 2008, at 9:00 a.m. in the Parkwood Hospital, Chapel of the Good Shepherd, 801 Commissioners Rd. E. (please use parking lot #3).