---
Q111
PTC 711 / HMCS Moose 711
Fairmile Motor Launch
---
ML Q111 during the summer of 1945 at Sorel, Quebec after removed from service.
Source: RCN Fairmiles
Credit: André Guévremont collection
Laid down: 05 Feb 1943

Launched:

Delivered to the RCN: 09 Sep 1943

Removed from service: 13 Jul 1945

Re-acquired: Sep 1949

Renamed/Re-designated: 1949 as PTC 711

Renamed: 1954 as HMCS Moose 711

Removed from service: October 1956

Fate: Sold in 1956. Final disposition unknown
Built by LeBlanc Ship Building Co., J.H., Weymouth, NS., she was delivered to the RCN on 09 Sep1943. While she flew the White Ensign, she was not commissioned into the RCN but instead was listed as a tender to HMCS Sambro, the depot ship for escorts (tenders were not commissioned vessels).
In Apr 1944 and Feb 1945, Q111 was listed a part of the 78th ML Flotilla. Sold in 1945 to Gibson Mills Ltd, Vancouver, she was re-acquired by the RCN and renamed PTC 711, later HMCS Moose in 1954. She was sold in 1956.
---
---
Commanding Officers
Lt Arthur Morell Harper, RCNVR - 09 Sep 1943 - 05 Apr 1944

Lt Charles F. W. Cooper, RCNVR - 06 Apr 1944 - 28 May 1944

Lt Arthur Morell Harper, RCNVR - 29 May 1944 - 05 Oct 1944

Lt S.L. Burke, RCNVR - 06 Oct 1944 - 06 Feb 1945

Lt Paul Britton Paine, RCNVR - 07 Feb 1945 - 13 Jul 1945
---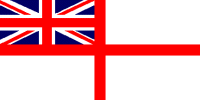 In memory of those who have crossed the bar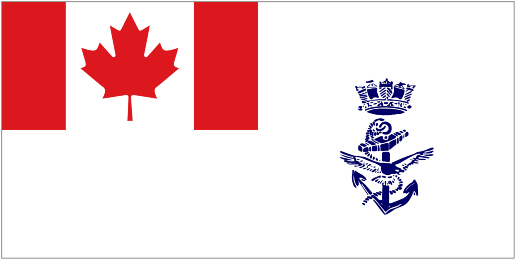 They shall not be forgotten
---
Former Crew Members
Burke, Stanley Louis, SLt, RCNVR - 06 Apr 1944
Jeffries, Andrew Douglas, SLt, RCNVR - 02 Mar 1945
---
Photos and Documents
HMCS MOOSE 711

RCN Photo # COND-1013

Courtesy of the Comox RCAF Museum

Newspaper article from the Picton Gazette, Picton, Ont. on the visit of 6 RCN vessels - 14 Jul 1954

Courtesy of John Lyons

Newspaper article from a Port Arthur, ON newspaper on the arrival of PTC 711 at HMCS Griffon - June 1950

Courtesy of Bill Kellerman
---
HOME PAGE
SHIP INDEX
CONTACT