---
W.H. Lee
Derrick Tug
---
Gate Vessel No. 3
---
W.H. Lee
From the collection of Herbert Pellett
Courtesy of Roy Pellett
Click on the above photo to view a larger image
| | |
| --- | --- |
| Acquired by RCN: Aug 1915 | Paid off: |
A need for a derrick tug for use in connection with the defence of Halifax Harbour was met by the purchase of the W.H. Lee in August 1915, from F.J. Trotter for $25,000, after a favourable report by the Consulting Naval Engineer:- A wrecking steamer built of wood about 1898 in the United States. 124ft long, 26.9ft beam, and 13ft draft. Estimated speed 14 mph. General condition of hull good. Substantially built with heavy timbers an recently on the slip for necessary repairs to bottom. Fitted with a derrick having a lift of 20 tons with a 3 part purchase. Direct haul with single line about 5 tons.
MACHINERY- Fitted with 2 cylindrical boilers, and surface condensing triple expansion engine, suitable for work in salt water. Boilers last tested in September 1914, certified for pressure of 180 lbs. Fitted with small electric light set with lighting throughout and a steam capstan and steam steering engine, plus steam winch. Also fitted with salvage pump and fire connections.
Accommodation forward under the forecastle for 6 men, and 6 more berths aft, the Captain being accommodated in the Chart Room on the bridge. Carrying usual boat for crew and also a heavy motorboat with 15hp engine.
On 4th September 1915 F.H. Martin Captain in charge of HMC Dockyard Halifax decreed that the W.H. Lee should in future be known as "Gate Vessel No.3". This new name is never used again in the files. In November 1915 HMC Dockyard chief engineer examined the Machinery of the W.H. Lee and numerous defects found and rectified, condition of the boilers meant working pressure had to be reduced from 180lbs to 130lbs.
Lack of an officer in January 1916 led to the suggestion that Mr. Howell, Boatswain, who was the Petty officer in charge of the Lee before his promotion, should be appointed in charge of her. In June 1917 Commander C. White RN spent time on the LEE and raised the issue of how the messing arrangements for the Captain and crew were very unsatisfactory with long hours worked without food.
06 Dec 1917 - The W.H. Lee was not at the coaling wharf south of HMCS Niobe (wharf 4), where the Chief Examining Officer F. Wyatt went to find it to take him to the ships that had collided and were on fire. He had to wait while it was brought from the other side of the slip (by the torpedo boat shed) about ¾ mile from the centre of the explosion when it came. Without this delay Wyatt and the W.H. Lee would have been very near the Mont Blanc when it exploded. Subsequently the naval transport officer in charge of fleet auxiliaries, Commander Graham Holloway went afloat in the W.H. Lee taking her from vessel to vessel to fight fires with her hoses.
(Researched by Roy Pellett. Research resources: the Library & Archives Canada. General files re Patrol Vessel W.H.Lee 1915-1934. RG24 Vol 5661 File N-SS.58-49-1 vol 2. Also "The Halifax Explosion and the Royal Canadian Navy" by John Griffith Armstrong.)
---
Photos and Documents Ship's company photos
---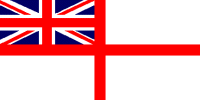 In memory of those who have crossed the bar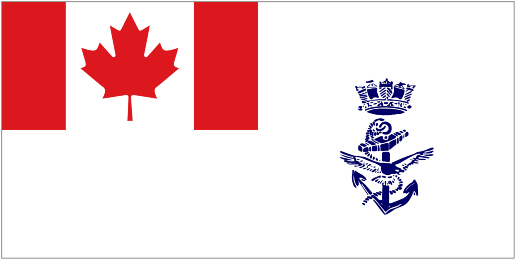 They shall not be forgotten
---
Photos and Documents
W.H. Lee as she appeared when first acquired by the RCN
From the collection of Herbert Pellett
Courtesy of Roy Pellett
---