---
HMCS HOCHELAGA / HMCS HOCHELAGA II
---
HMCS HOCHELAGA (2nd of the name) - On the outbreak of war in 1939, in order to control the movement of merchant ships, it was necessary to set up Naval Control Service centres in Canadian ports. A control point was set up at Montréal, Québec, Naval Officer in Charge (NOIC) Montréal. During the winter of 1940-1941, a citizen offered the navy the use of his cabin cruiser Margo V for the duration of hostilities. The offer was accepted and the craft allocated to NOIC Montréal was commissioned HMCS HOCHELAGA. Her main tasks included performing general harbour duties, conveying inspecting officers to Halifax-bound corvettes, degaussing as well as Naval Control Service. One of the responsibilities of the NOIC was to provide crews for the corvettes. In 1943, NOIC's main establishment became HMCS HOCHELAGA and a separate accounting base that handled the manning depot was set up and known as HMCS HOCHELAGA II. In August 1945, the motorboat HOCHELAGA was considered surplus and turned over to the Royal Canadian Naval Volunteer Reserve. HMC Ships HOCHELAGA and HOCHELAGA II were both paid off 30 September 1945.
---
HMCS HOCHELAGA (3rd)
---
| | |
| --- | --- |
| | No Photo Available |
HMCS HOCHELAGA (3rd of the name) - The third HMCS HOCHELAGA was a large shore establishment located in Ville de La Salle, near Montréal, Québec, was commissioned 1 October 1955. Its functions were to provide training facilities for the Supply and Secretariat Branch of the Royal Canadian Navy and to be a huge storehouse for naval stores, supplying the two coasts and ships of the fleet. With the unification of the Canadian Forces, the base was closed and the school moved to Canadian forces Base Borden, in Ontario.
---
Photos and Documents
Victualling Storesman Trade Group 1 Course (VS1) - HMCS HOCHELAGA Feb-May 1966

Courtesy of Phil Beausoleil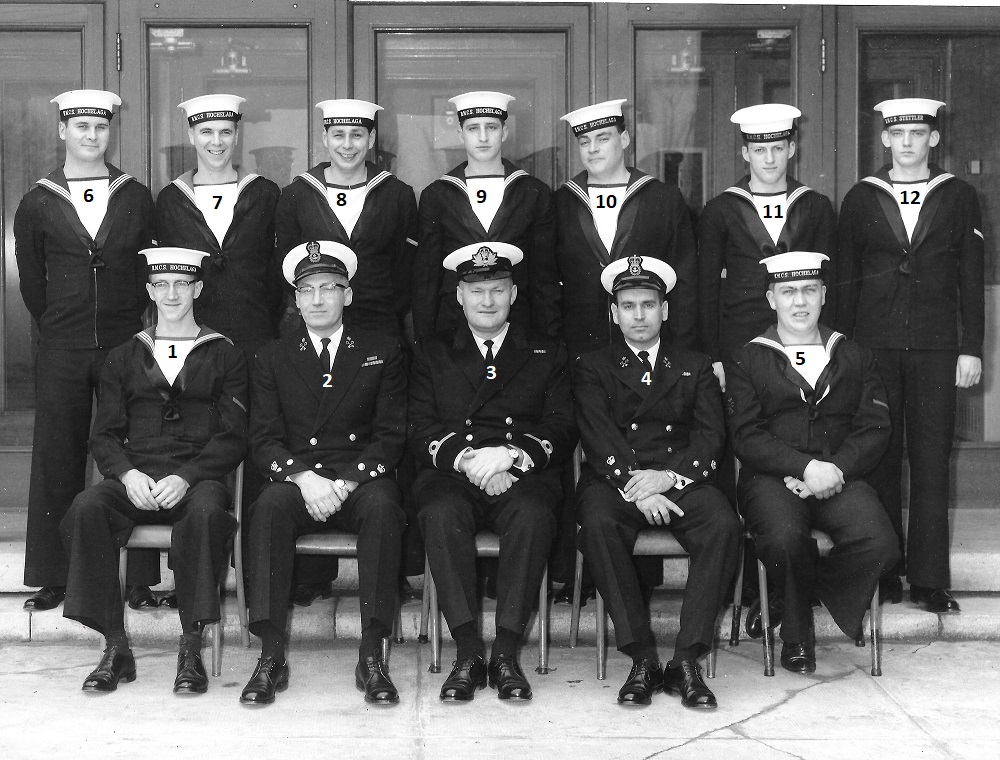 Ship's Storesman Course (ST) - undated
HMCS HOCHELAGA
Montreal, QC
From the collection of Peter McCormick, C2ST, RCN / C.A.F.
(6) Hood, John
---