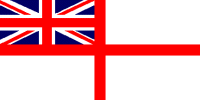 For Posterity's Sake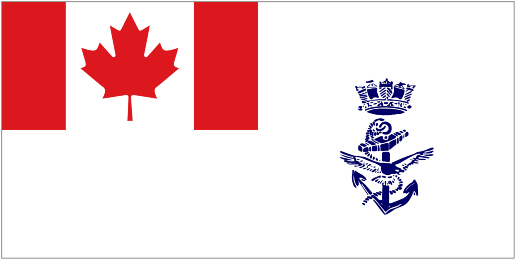 A Royal Canadian Navy Historical Project
In memory of those who have Crossed the Bar
Amedee Gagnon

Stoker 1st Class, VR-2565, RNCVR / Stoker, 21030, RCN

Born: 02 Jul 1894, Saint-Roch, Quebec

Died: 24 Feb 1947, Victoria, British Columbia
GAGNON, Amedee - Passed away at the St. Joseph's Hospital on Feb. 24, 1947, Amedee Gagnon, beloved husband of Janet Gagnon. He was born in Quebec and had resided in Victoria for the past 25 years. The late Mr. Gagnon is mourned by, besides his wife, two daughters, Mrs. C. Rochfort of Vancouver, B.C. and Mrs. J. McDonald of Saskatoon, Sask. He was predeceased by his two sons, First Class Stoker William Gagnon R.C.N., lost with H.M.C.S. Fraser and Andre Gagnon, June 8, 1944. Remains are resting at McCall Bros. Floral Funeral Chapel and will proceed to Our Lady Queen of Peace Church, Old Esquimalt Road, at 8:40 Wednesday morning. Mass will be celebrated 9 o'clock by Rev. Father Lewis McLellan. Interment will take place in Colwood Burial Park.
In 1916-1917, Amedee served as a stoker on S.S. Guide for Captain Joseph Bernier, in one of his private Arctic expeditions and wintered on Baffin Island.
On 07 Jun 1918, Amedee volunteered for the RNCVR for the duration of the war plus 6 months and was enlisted as a Stoker 1st class. On 10 Jul 1919, he re-engaged for a further 12 months and was demobilized on 06 Jun 1920. He was awarded the British War Medal and Victory Medal; and the War Badge "AA". Six months later Amedee enlisted in the RCN serving from 17 Dec 1920 till 17 Dec 1936 after which he was honourably released (pensioned / retired).
Ships served in: RNCVR
HMCS CANADA - Served in Canada in 1918
HMCS NIOBE (depot ship) - 07 Jun 1918 - 03 Jul 1918
HMCS LANSDOWNE - Served in Lansdowne 04 Jul 1918 - 31 Jul 1918 (This draft could be for the Aux Patrol Ship Lansdowne, or the Patrol Depot Ship Lansdowne - shore base in Sydney, NS )
HMCS MARGARET - Served in Margaret - 01 Aug 1918 - 31 Oct 1918
HMCS NIOBE (depot ship) - 01 Nov 1918 - 15 Nov 1918
CD-37 - Served in CD-37 16 Nov 1918 - 30 Nov 1919
HMCS NIOBE (depot ship) - 01 Dec 1918 - 31 Dec 1918
HMCS NIOBE (depot ship) (for submarines) - 01 Jan 1919 - 31 Dec 1919
HMCS NIOBE (depot ship) - 01 Jan 1920 - 01 Jun 1920 - demobilized 01 Jun 1920
Ships served in: RCN
HMCS GUELPH (patrol depot ship) - 17 Dec 1920 - 31 Mar 1921
HMCS CH-14 - Served in CH-14 01 Apr 1921 - 19 Nov 1921 as a Sto 1c and A/L/Sto, RCN
HMCS GUELPH (patrol depot ship) - 01 Jul 1922 - 31 Oct 1922
HMCS GUELPH (patrol depot ship) - 11 May 19023 - 27 Aug 1923
HMCS YPRES - Served in Ypres 01 Jul 1923 - 23 Aug 1923 as a Sto 1c, RCN
HMCS THIEPVAL - Served in Thiepval 15 Jan 1924 - 04 Feb 1928 as a Sto 1c, RCN
HMCS VANCOUVER - Served in Vancouver 05 Feb 1928 - 15 Jan 1929 as a Sto 1c, RCN
HMCS ARMENTIERES - Served in Armentieres 16 Aug 1930 - 31 Dec 1932 as a Sto 1c, RCN
HMCS SKEENA - Served in Skeena 01 Jan 1933 - 05 Oct 1934 as a Sto 1c, RCN
HMCS ARMENTIERES - Served in Armentieres 02 Oct 1935 - 06 Apr 1937
(1) Certificate of Discharge from the C.G.S. Montcalm - 08 Oct 1914 (2) Certificate of Discharge from the C.G.S. Montcalm - 06 Mar 1916 (3) Certificate of Discharge from the S.S. Guide - 20 Sep 1917 (4) Leading Seaman Stoker Amedee Gagnon (5) Stoker Gagnon (left) in front of submarine CH-14 - other two sailors unidentified
---