---
HMCS ARMENTIÈRES
Battle Class Trawler
---
Launched: 11 Aug 1917

Commissioned: 05 Jun 1918

Paid off: 28 Oct 1919 - transferred to Dept. of Fisheries

Returned to RCN:

Re-commissioned: 05 May 1923

Sunk: 02 Sep 1925

Re-floated: 26 Oct 1925

Re-commissioned: 1926

Paid off: 08 Feb 1946

Fate: Lost somewhere off South American. Deleted from the ship's registry in 1991.
Commissioned from 05 Jun 1918 to 28 Oct 1919. After the war she was loaned to the Fisheries Dept. Returned to the RCN, ARMENTIÈRES re-entered naval service on 05 May 1923 only to be sunk in Pipestem Inlet, B.C., on 02 Sep 1925. Re-floated on 26 Oct 1925, she was re-commissioned the following year and continued in service, primarily as a training ship, but with occasional intervals on fishery patrol. In the spring ARMENTIÈRES used to escort the fur seals en route to their breeding grounds in the Pribilof Islands, to protect them from illegal hunting procedures. From 1934 until the outbreak of the Second World War she was the only one of her class still in naval service. She served as an examination vessel at Prince Rupert throughout most of the war. After the end of the war, she was paid off and sold, and entered mercantile service becoming A.G. Garrish in 1947, later renamed Arctic Rover in 1958, Laforce in 1962 and Polaris in 1973. In 1978 she was engaged in carry tourists from St. Maarten to St. Barts. In 1980 she was engaged in the drug trade. She was lost somewhere in South America.
---
Photos and Documents Ship's company photos
---
Commanding Officers
Ch/Skpr John Baillies, RCN - 05 Jun 1918 - unk

Lt George Berkeley Fraser Barnes, RCN - 01 May 1923 - unk

Lt Colin Degge Donald, RCN - 09 Apr 1925 - unk

LCdr Godfrey Musgrave Hibbard, RCN - 15 Oct 1929 - 30 Apr 1930

LCdr Henry Wickens Stephers Soulsby, RCN - 22 May 1930 - unk

LCdr Harold Reed Tingley, RCN - 06 Jul 1933 - unk

LCdr Maurice Adrian Wood, RCN - 29 Jan 1934 - unk

LCdr Henry Wickens Stephens Soulsby, RCN - 15 Apr 1935 - unk

Lt T. MacDuff, RCNR - 01 Sep 1939 - unk

A/LCdr Archibald Morrison Henderson, RCNR - 17 Jun 1940 - unk

Lt Anthony Hubert Gleadow Storrs, RCNR - 31 Mar 1941 - unk

Ch/Skpr James Edwin Moore, RCNR - 24 Jun 1941 - unk

Ch/Skpr George Billard, RCNR - 29 Jul 1941 - unk

Ch/Skpr Joseph Georges Armand Grandmaison, RCNR - 20 Feb 1942 - unk

Ch/Skpr William Edward Eccles, RCNR - 02 Mar 1942 - unk

Ch/Skpr J.D. McPhee, RCNR - 14 Dec 1942 - unk

Skpr/Lt G.F. Cassidy, RCNR - 20 Sep 1943 - unk

Skpr/Lt Harold Reginald Heslam Stratford, RCNR - 24 Jun 1944 - unk

Skpr/Lt W.E. Eccles, RCNR - 09 Dec 1944 - unk

Skpr/Lt Harold Reginald Heslam Stratford, RCNR - dates unk

Skpr/Lt J. Craig, RCNR - 07 Aug 1945 - unk
---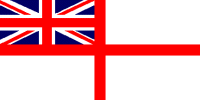 In memory of those who have crossed the bar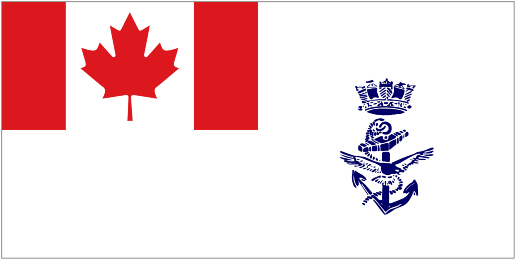 They shall not be forgotten
Baillies, John

____-____

Commanding Officer

05 Jun 1918

Barnes, George Berkeley Fraser

____-____

Commanding Officer

01 May 1923

Redford, Walter

____-____

Drafted to ARMENTIÈRES 05 Jun 1918 as Mate, RNCVR

Renfrew, Robert

____-____

Drafted to ARMENTIÈRES 05 Jun 1918 as Art (E), RCN

Smith, Herbert Elerton

____-____

Drafted to ARMENTIÈRES 30 Jun 1918 as Mate, RNCVR
---
Former Crew Members
Grandmaison, Joseph Georges Armand, Skpr, RCNR - 15 May 1942

Matte, Ciliten Joseph, Ch/Skpr, RCNR - 09 Jun 1944

Owen-Jones, Bernard Glyndwr Killen, Skpr, RCNR - 19 Jun 1942

Pearo, Lester Peter, Skpr/Lt, RCNR - 25 Apr 1945

Pressey, Arthur Roddy (Bully), LCdr, RCN - 29 May 1927

Sweeney, Edward Harold, Skpr, RCNR - 14 Jun 1941

Wilson, Alexander, Skpr, RCNR - 14 Jun 1941
---
Photos and Documents
Article on HMCS THIEPVAL, HMCS GIVENCHY, HMCS ARMENTIÈRES and HMCS STADACONA transiting from Halifax to Esquimalt. THIEPVAL arrived safely in Esquimalt, while ARMENTIÈRES and GIVENCHY had to escort / tow STADACONA to San Francisco after she lost her rudder in a storm

The Daily Colonist, Victoria, BC, Saturday 24 May 1919

Courtesy of Dwight Farrell

HMCS ARMENTIÈRES sinking in Pipestem Inlet, B.C., on 02 Sep 1925

Courtesy of the CFB Esquimalt Naval and Military Museum

HMCS ARMENTIÈRES sinking in Pipestem Inlet, B.C., on 02 Sep 1925

Courtesy of the CFB Esquimalt Naval and Military Museum

HMCS ARMENTIÈRES - 27 May 1933

Walter E. Frost Collection

City of Vancouver Archives

HMCS ARMENTIÈRES

From the collection of LCdr Douglas J. Ford

Courtesy of Jay ford

HMCS ARMENTIÈRES

From the collection of Jim Silvester

Courtesy of Jim Silvester

HMCS ARMENTIÈRES in Esquimalt - 1937

From the collection of Jim Silvester

Courtesy of Jim Silvester

HMCS ARMENTIÈRES in Campbell River, BC

From the collection of Jim Silvester

Courtesy of Jim Silvester
---