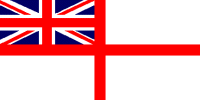 For Posterity's Sake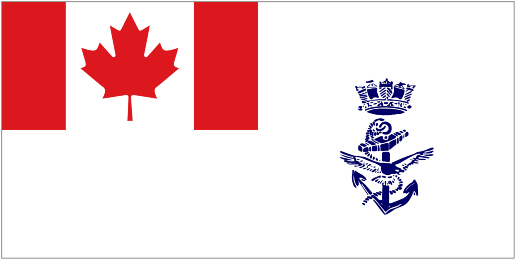 A Royal Canadian Navy Historical Project
In memory of those who have Crossed the Bar
Frederick Charles Laphen, C.D.

Lieutenant-Commander, O-40525, RCN

Born: 25 Feb 1921

Died: 08 Nov 1979, Toronto, Ontario
LAPHEN, Frederick Charles - Frederick Charles Laphen, 58, of Toronto and formerly of Halifax, died Thursday in Sunnybrook Hospital, Toronto. Born in Halifax, he was a son of Bertha (White) Laphen and the late Frederick Laphen. He was a retired commander in the Royal Canadian Navy (CD) and the director of T-1 D-1 Humber College. Surviving besides his mother are his wife, the former Barbara Raham; two sons, Frederick and Douglas; and a brother Harold of Halifax. He was predeceased by his first wife, the former Mary Ryder. The body is at Cruikshank's Funeral Home, where funeral service will be held 1 p.m. Tuesday. Burial will be in Gate of Heaven Cemetery. In lieu of flowers, donmations may be made to the Canadian Cancer Society. (Halifax Chronicle-Herald, Monday, 12 Nov 1979 / researched by George Newbury)
Son of Frederick W. and Bertha (née White) Laphen. Frederick Charles Laphen is buried in the Gate of Heaven Cemetery, Lower Sackville, NS.
According to the Nova Scotia Marriage Registers, Frederick Charles Laphen married Mary Irene Ryder on 20 Sep 1939 in Halifax. Frederick was listed as 18 years of age and a Seaman in the RCN. At the time of his marriage he resided at 7½ Ontario St., Halifax, NS
His service number as a rating (according to the RCN Ledger sheets) was 3116.
Ships served in:
HMCS NIOBE (11 Hill St., London, England) (for disposal) - First entry in Navy Lists as an A/Gnr (TAS), RCN (seniority 14 May 1949) (Navy List Jul 1949)
HMCS SWANSEA - Appointed to Swansea 01 Sep 1949 as a Cd Gnr (TAS), RCN (Navy List Jan 1950)
RCN BARRACKS HALIFAX - Appointed to RCN Barracks Halifax TAS School 18 Sep 1950 as a Cd Gnr (TAS) (Navy List Jan 1951)
RCN BARRACKS HALIFAX - Appointed to RCN Barracks Halifax Educational Course 26 Oct 1951 as a Cd Gnr (TAS), RCN (Navy List Jan 1952)
RCN BARRACKS HALIFAX - Appointed to RCN Barracks Halifax J.O.T.L. course as a Lt, RCN (Navy List Apr 1952)
RCN BARRACKS HALIFAX - Appointed to RCN Barracks Halifax TAS School as a Lt, RCN (Navy List Jul 1953)
HMC DOCKYARD HALIFAX - Appointed to HMC Dockyard Halifax, Add'l for Trinity, 01 Apr 1954 as a Lt (TAS), RCN
HMCS TRINITY - Appointed to Trinity 16 Jun 1954 as a Lt (TAS), RCN (Navy List Oct 1954)
HMCS BRUNSWICKER - Appointed to Brunswicker, Staff Officer (Training) 08 Mar 1955 as a Lt (TAS), RCN (Navy List Apr 1955). Appointed to Staff Officer (Administration) 04 Apr 1955 as a Lt (TAS), RCN (Navy List Jul 1955)
HMCS FUNDY - Appointed to Fundy 28 Aug 1957 as a Lt, RCN, XO (Navy List Jan 1958)
RECRUITING OFFICE (EAST) - Appointed to RO East (Toronto) 20 Jun 1960 as a LCdr, RCN (seniority 27 Dec 1958) (Navy List Oct 1962)
CF RECRUITING CENTRE HALIFAX - Appointed to CFRC Halifax 30 Sep 1965 as a LCdr, RCN (Navy List Oct 1965)
---