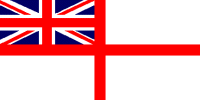 For Posterity's Sake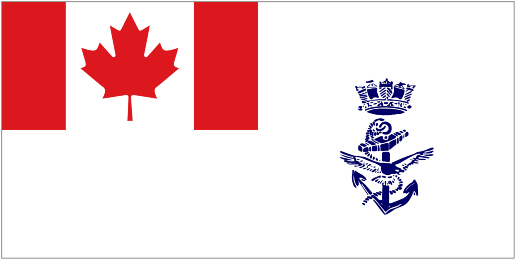 A Royal Canadian Navy Historical Project
They made the Ultimate Sacrifice
William Franklin Campbell, M.I.D.

Lieutenant-Commander, O-11898, RCNVR

Born: 28 Oct 1905, Shelbourne, Dufferin Co., Ontario

Died: 06 Feb 1943 at sea

Book of Remembrance
CAMPBELL, William Franklin, LCdr, RCNVR, MPK - 06 Feb 1943, HMCS LOUISBURG - Son of Edward Cassidy Campbell and Mary Campbell, of Toronto, Ontario; husband of Freda Margaret Campbell, of Toronto.
William Campbell Enlisted in the navy in 1922 and served on several ships including HMCS Skeena before WWII and HMCS Assiniboine in the early stages. He took command of HMCS Louisburg in 1940. Killed in action at sea on 6th February 1943 when the ship was sunk by an enemy torpedo bomber off Oran. From Grand Valley, Ontario, son of Edward and Mary Campbell. He was married to Freda Leckie in 1939 and had one son Lt Colonel (Ret'd) Edward Campbell of the Canadian Army.
"He has two grandsons, one, also named William Franklin Campbell, is, at the time of writing, a Lieutenant Commander in the R.C.N. and Executive Officer of a warship in the Atlantic Fleet." Frank was born at Shelbourne, Dufferin, Ontario, completed an arts degree at the University of Saskatchewan in 1926 and was working as a salesman for Imperial Oil when he enlisted two years later 1928." (Ultimate Sacrifice by Robert D'Aoust)
Awards and Decorations: 1939-45 Star; Atlantic Star; Africa Star and Clasp; CVSM and Clasp; War Medal 1939-45, M.I.D.
---
Citation for Mentioned in Despatches:
CAMPBELL, William Franklin, Lieutenant-Commander, Mention in Despatches (Posthumous), RCNVR, HMCS LOUISBURG - Awarded as per Canada Gazette of 8 January 1944 and London Gazette of 1 January 1944.
"Lieutenant-Commander Campbell, as Commanding Officer of HMCS Louisburg was responsible for the saving of many lives, due to his rapid summing up of the situation and his prompt action. His bravery, in the face of the enemy, cost him his own life"
---
Ships served in:
HMCS VANCOUVER - Served in VANCOUVER for training 03 Jan 1933 - 03 Mar 1933
HMCS SKEENA - Served in SKEENA for training 01 Jan 1938 - 18 Apr 1938
HMCS ASSINIBOINE - Served in ASSINIBOINE 22 Sep 1940 - 18 Jul 1941
HMCS LOUISBURG - Appointed to LOUISBURG 19 Jul 1941 as LCdr, RCNVR, Commanding Officer
(WC01) Documents from the Service file of William Franklin Campbell
(WC02) Article on the death of LCdr Campbell - The Toronto Telegram February 1943
(WC03) Childhood photo of Frank Campbell and his siblings - Dorthy, Margaret, Frank and Eric - Courtesy of Operation Picture Me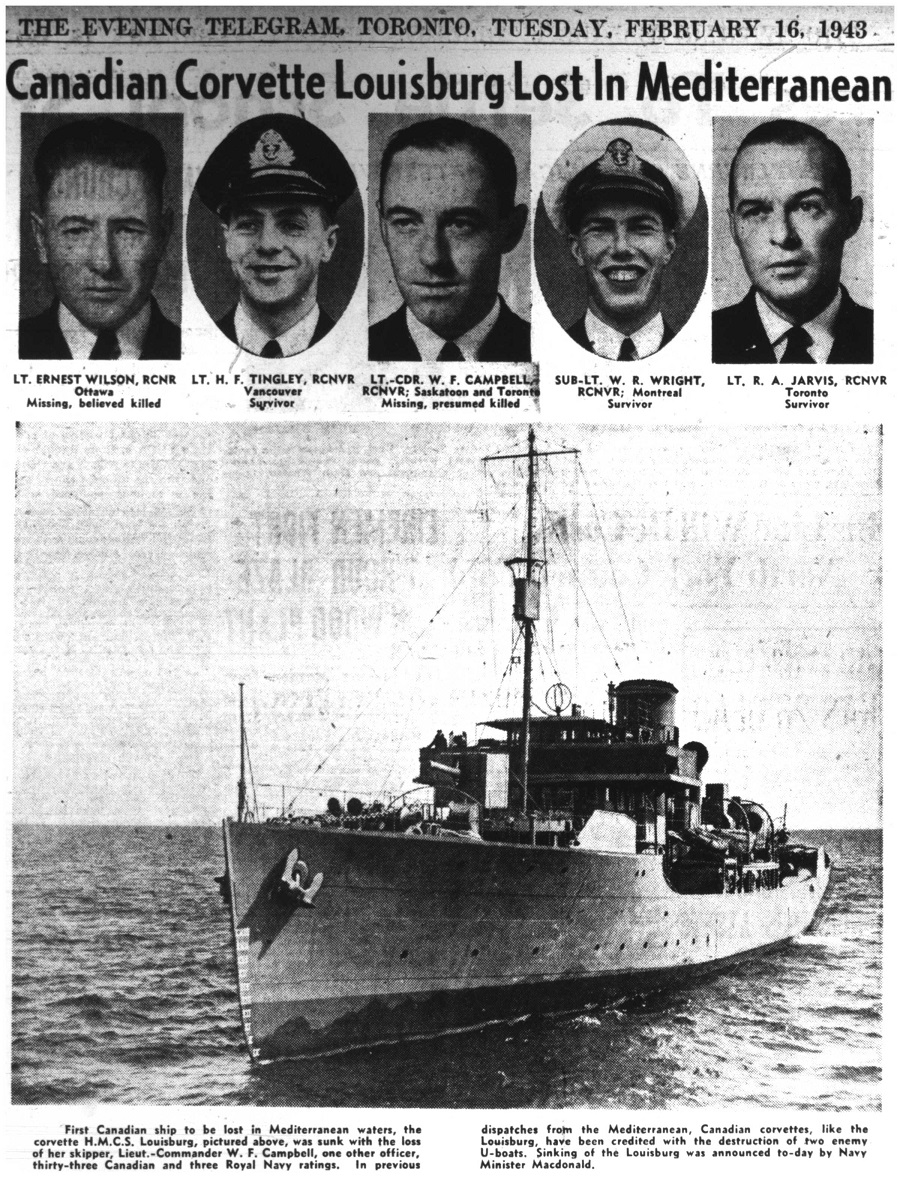 ---
Second World War Casualty Index