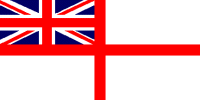 For Posterity's Sake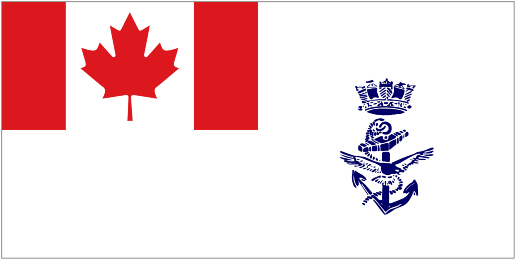 A Royal Canadian Navy Historical Project
In memory of those who have Crossed the Bar
Samuel Alfred (Sam) Jennings, C.D.

Chief Petty Officer 1st Class, Engine Room Artificer

RCN / C.A.F.

Born: 16 Mar 1926, Lisburn, Northern Ireland

Died: 02 Nov 2018, Halifax, Nova Scotia
JENNINGS, Samuel Alfred - age 92 of Halifax, passed away on November 2, 2018 at Camp Hill Veterans Memorial Building. Born in Lisburn, Northern Ireland to the late Frank and Lucetta (Bailey) Jennings. Sam served in the RAF during WWII and immigrated to Canada following the war. He joined the Royal Canadian Navy and in 1954 was part of the First Block Draft of Canadian personnel on an exchange program so as to train and serve in British submarines. In 1955 when serving in HMS/m Sidon in Portland, UK he survived a torpedo explosion with the loss of 13 lives that included a fellow Canadian submariner. Sam was to serve in other 'S' Class submarines running from Faslane Scotland, Gosport and other locations including a stint aboard an RN submarine running from Sydney, Australia. Sam then came back to Canada and served in HMCS Bonaventure. He then returned to submarines and joined HMCS/m Ojibwa. His favourite boat would soon follow with a draft to the newly commissioned HMCS/m Okanagan as the Chief ERA. Sam was a proud submariner. Following his retirement from the RCN, he worked as the Senior Engineer aboard CFAV Quest. Sam served over 40 years as a trustee at United Memorial Church and volunteered at Northwood. His favourite pastime in retirement was at working on his property in Queensland. Sam is survived by his son Alfred (Sandra); daughter Vivian; his sister, Edna (Bill) Blair, Toronto; grandchildren Sean (Elyss), Tara (Logan Delaney), Samantha and Emma; four great-grandchildren and several nieces and nephews. He was predeceased by his beloved wife, Vera, brothers Thomas, Gerald; sisters Lucetta Kelly and Vivian McClure. Service will take place at J.A. Snow Funeral Home, 339 Lacewood Drive, Halifax on Saturday, November 24th at 11:00am with reception to follow. In lieu of flowers, donations may be made to the QEII Hospital Foundation. Special thanks for the wonderful, caring staff at Camp Hill 6 East.
Ships served in:
HMS/m SIDON
HMCS OKANAGAN - Commissioning crew as CERA. Served in Okanagan as CERA 1968-1975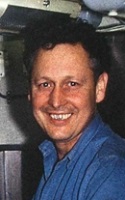 Sam Jennings onboard HMCS OKANAGAN 22 June 1973 enroute to the UK for Workups. Sam was the CERA.
---