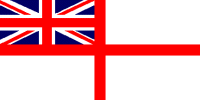 For Posterity's Sake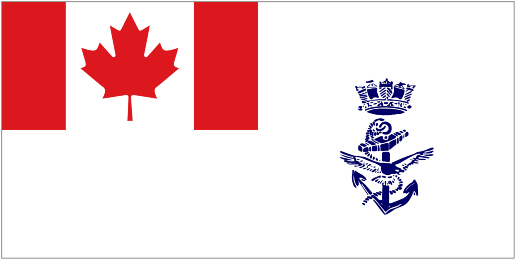 A Royal Canadian Navy Historical Project
In memory of those who have Crossed the Bar
Francis Theodore (Frank) Dowdall

Lt (N) (AERE), RCN / C.A.F.

Born: 15 May 1930, Toronto, Ontario

Died: 18 Dec 2019, Perth, Ontario
DOWDALL, Francis Theodore (Frank) - Passed away suddenly, yet peacefully in Perth Hospital, Ontario, on December 18, 2019 in his 90th year. Born on May 15, 1930, Frank was the son of Frank and Carmel Dowdall of Sharbot Lake, Ont. At 18 he joined the Royal Canadian Navy and served his country for 29 years. He spent most of his time in Naval Air serving at HMCS Shearwater, onboard the aircraft carriers HMCS Magnificent and HMCS Bonaventure and at Maritime Command in Halifax. In 1992, after 13 years with the Public Service, he retired and moved back to Sharbot Lake, after an absence of 42 years. He was predeceased by his parents; younger brother, Ronnie; younger sister, Gwendolyn; and Barbara (Allen), the mother of daughters Debbie and Brandy.
Frank arrived at HMCS Stadacona on November 11, 1948 after completing basic training at HMCS Naden in Victoria. He moved to HMCS Shearwater April 2, 1951 and was trained as an Aircraft Instrument and Electrical Technician. During his years at Shearwater he worked on Seafuries at 871 Squadron, Banshees at 870 Squadron, Trackers and Seakings at VX10 Squadron and at the Base Electrical Shop. On April 15, 1966 Frank was commissioned from the ranks and posted to Shearwater as Base Avionics Electrical Officer. On May 15, 1967 he was posted to VS880 as Squadron Electrical Officer and went on to become Squadron Aircraft Maintenance Officer. In 1972 Frank decided to get involved in the world of computers. After programmer training, he was posted to NDHQ at the DND Computer Centre in Tunney's Pasture where he worked on the development of the automated Canadian Forces Supply System. On October 28, 1974 he was posted back to Halifax to MARCOM (Air) as Staff Officer Instrument and Electrical. On September 1, 1976 he moved to MARCOM Computer Systems and retired from the Canadian Forces on November 3, 1978, however, continued to work in Computer Systems as a CS member of the Public Service in MARCOM and then NDHQ.
Francis will be deeply missed by his best friend, companion and devoted spouse Frona Brash with whom he spent many years of enjoyable retirement. Dear father of Debbie MacNeil (Frank) and Brandy Dowdall. Cherished Dad to Jean Paul Dowdall, Janice Kellar (David), Michael Brash (Keena) and Jamie Brash (Sandra). Greatly missed by treasured grandchildren, Allison, Andrew, and Ashley (Josh) MacNeil and Sam Weinberg; and great-granddaughters, Addison and Jade. Loving "grandpa Francis" to Ben Kellar (Stephanie), Cortney Prentice (Jeff), Ashley Gray (Joel), Carlye and Matthew Brash; and great-grandchildren, Parker, Cole, Owen, Olivia, Aria, Emmerson, Chloe, Ava, Ashton and Liam. Frank will be sadly missed but never forgotten by his sister, Vi Cureston; and brother, Paul (Pat); his nephews and nieces and many friends in Toronto and Spider Lake Road, Waverley. Cremation has taken place and family and friends attended a Celebration of Life on December 21st in Parham, Ont., followed by a reception at Sharbot Lake Country Inn. Should you wish, donations in memory of Frank Dowdall can be made to Shearwater Aviation Museum Foundation, 12 Wing, PO Box 99000/ Stn Forces, Halifax, NS B3K 5X5 or charity of choice. As per Frank's wishes, the family will have an intimate celebration of his life at his favourite Nova Scotia beach when the fine weather returns.
Frank served in the Royal Canadian Navy/Canadian Forces 1948 - 1953 and 1955 - 1978 - retiring on 03 Nov 1978.
Ships served in:
---