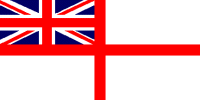 For Posterity's Sake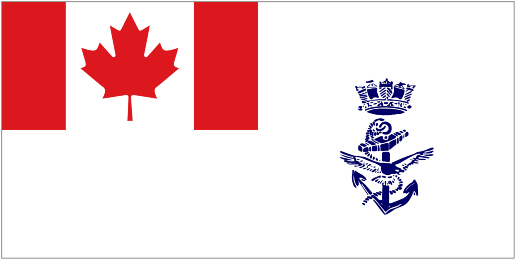 A Royal Canadian Navy Historical Project
In memory of those who have Crossed the Bar
PATERSON, William Argyle (Bill) - passed away peacefully at home on April 15, 2007. He was predeceased by his mother Margaret, his father William and his brother Gerald. Bill is survived and will be lovingly missed by his wife of 56 years, Irene, his sons; Bruce (Rhonda) of Merville and Brian of Salmo (Annabel of Cobble Hill), his daughters; Candace Paterson of Alberta and Debbi (Joseph) MacDonald of Mission, his grandchildren; Carly, Ken, Adam, Kristen, Robbie, Mike, Jen, Alex and Andrew, his great grandchildren; Finley, Lola, Curtis, Anthony, Mitchel and Michael, his brothers Ken (Mary), Cam (Kay), Dennis (Helen) and Clinton, his sisters; Donna (Allan) Lea and Alice (Jerry) Lowen, sister-in-law Tina, many nieces, nephews, other relatives and friends. Bill served his country in the Royal Canadian Navy from 1949 to 1975 retiring as a Warrant Officer and a Korean Veteran. He served on the Athabaskan, Ontario, Digby, McKenzie, Chaudiere, Cowichan, HMCS Naden, HMCS Griffon and others. Bill was a devoted member of the Korean Veterans Association Unit #39 Past President, the Royal Canadian Legion, Chiefs and Petty Officer's Association and the Royal Canadian Naval Association. He worked for the RCMP Merritt, B.C. Detachment as a prisoner guard where he received a commendation for saving a prisoner's life in 1991 and he also worked for Great West Steel with his brother Cameron. In the spring of 1950 the Navy was sent to help during a flood in Winnipeg and Bill rescued his sister Alice at the Shriner's Hospital and this was where he met his future wife Irene. Dad was a real organizer keeping up to date lists of family birth dates. His favourite hobby was buying Scratch & Wins and cutting snippets of news items for son Bruce on the CCG Tanu. A Memorial Service with Legion Poppy Service will be held on Wednesday, April 25th, 2007 at 2:00 P.M. from Comox Valley Funeral Home and Crematorium, 1101 Ryan Rd. If friends so wish, donations in Bill's memory made to the Canadian Cancer Society, Comox Valley Unit, #102 1509 Cliffe Ave., Courtenay, B.C., V9N 2K6 would be appreciated. Thank you to the 2nd floor nurses at St. Joseph's Hospital in Comox for their care and kindness to our father.
Ships served in:
HMCS ATHABASKAN - Served in Athabaskan during the Korean War 1950-1951
New Entry Training - HMCS STADACONA - Feb 1949
(WP01) Assiniboine Div (WP02) Fraser Div (WP03) Restigouche Div (WP04) course Training Staff
---
(WP05) HMCS SIOUX 225 returning to Esquimalt from Korea - 1951 (WP06) ML 711 (ELK) off the "Sleeping Giant", Port Arthur, ON - 1952 (WP07) HMCS MINAS 189 in Esquimalt - 1955 (WP08) HMCS CAYUGA 218 (WP09) HMCS NEW GLASGOW 315 - 1957 (WP10-WP11) HMCS ASSINIBOINE 234, HMCS MARGAREE 230, HMCS SKEENA 207, HMCS SAGUENAY 206, HMCS ST LAURENT 205, HMCS OTTAWA 229 - Fleet Manoeuvering Exercises - 1962
---
(WP12) Armistice Day Ceremony - date and location unknown (WP13) Bill Paterson's trade badge - AA rating, 3rd Class (WP14) Armistice Day parade, Esquimalt - 1950 (WP15-WP16) Crossing the Rockies by train - 1952 (WP17) Admiral Pullen inspecting the crew of HMCS CRESCENT - 1953 (WP18) CPO1 Slue Diebold, CPO1 Luigi Dickson, unknown, CPO2 Scotty Armit, CPO1 Jim Hart, Bobby Barnes, CPO2 Art Cain - date unknown
(WP19) HMCS CORNWALLIS - 1955 (WP20) Leadership Course at HMCS CORNWALLIS - 05 Mar 1956 (WP21) Boatswain TG 3 certificate - 30 Mar 1962 (WP22) Boatswain TG 3 course photo at HMCS NADEN (WP23) Bos'n Pay Level 6 course certificate - 06 Dec 1967 (WP24) The Last of the Tots - Bill Shaw, Mrs. Quiring, Bob Deal, Mrs. Deal, Bill Paterson, Bruce Kilpatrick (WP25) Retirement Leave Pass for WO Patterson 21 Nov 1973 - 26 Jan 1974
---
Ship's Company Dance / Dinner Invitations
(WP26) HMCS CRUSADER 21 Nov 1951 (WP27) HMCS ANTIGONISH 21 Dec 1951 (WP28) HMCS NEW WATERFORD 12 Dec 1958 (WP29) HMCS CAYUGA 17 Jan 1959 (WP30) HMCS CHAUDIERE 16 Apr 1972

WP31
(WP31) HMCS CRUSADER Christmas card - undated
---
HMCS ONTARIO
(WP32) HMCS ONTARIO 1949-50 (WP33) #27 training Class on HMCS ONTARIO (WP34) A night of entertainment on HMCS ONTARIO while at Pearl Harbor (WP35) HMCS ONTARIO - date / location unknown (WP36) HMCS ONTARIO at San Diego - 1949 (WP37) HMCS ONTARIO entering Pearl Harbor - 1950 (WP38) HMCS ONTARIO leads HMCS ATHABASKAN, HMCS CAYUGA and HMCS SIOUX as the Canadian destroyers depart Esquimalt for the Korean War. ONTARIO sailed with the squadron until their arrival at Pearl Harbor
(WP39) Painting ONTARIO's yardarms (WP40) Ron Wood and Bill Paterson "in the clink" - 1949 (WP41) Powell River, BC (WP42-WPWP43) HMCS ONTARIO anchored off of Powell River, BC (WP44) HMCS ONTARIO ship's company photo - Powell River, BC, Sunday, 26 Jun 1949 (WP45) Admiral's inspection of HMCS ONTARIO, Esquimalt, BC - 07 Jul 1949
(WP46-WP49) HMCS ONTARIO's grapefruit gun - with pineapple ammo ...being loaded .... at the ready ..... Fire!!
(WP50-WP51) Mountains around Kodiak, Alaska (WP52) Kodiak, Alaska (W[53) Aerial view of Kodiak, Alaska (WP54) Kodiak Bear that was shot in Alaska (WP55) Private home in Kodiak, Alaska (WP56) "No pavement here" - Kodiak, Alaska
(WP57) Main Street, Kodiak, Alaska (WP58) Glacier, possibly near Kodiak (WP59) Two ONTARIO sailors pose with Kodiak bear skin (WP60) Four ONTARIO sailors pose with Kodiak bear skin. "$700.00 fur of Kodiak Bear, Kodiak, Alaska - 1949"
(WP61) Aerial view of Juneau Alaska - HMCS ONTARIO alongside the jetty (WP62-WP63) Juneau, Alaska (WP64-WP66) HMCS ONTARIO at Juneau, Alaska - 1949 (WP67) Juneau, Alaska - 1949
(WP68) Dreamland Cocktail Bar - Juneau, Alaska (WP69) Main Street, Juneau, Alaska. The Arctic Bar is visible on the right of photo (WP70) Mount Juneau - 1949
(WP71) HMCS ONTARIO arriving at San Diego, Calif - HMCS SIOUX 225 almost alongside. Unidentified Tribal further up jetty ahead of SIOUX (WP72) Mothballed USN ships at San Diego, Calif (WP73) ONTARIO sailors ashore in Long Beach, Calif (WP74) Ocean Blvd, Long Beach, Calif. Heartwell Bldg in distance (WP75) Grauman's Chinese Theatre, Hollywood Walk of Fame, Los Angeles, Calif. Building on right has some type of confectionary stored named KELLER'S (WP76) Betty Gable's signature in the sidewalk by Grauman's Chinese Theather, Hollywood, Calif. - photo taken 1949 (WP77) CBS Building, Hollywood, Calif
---
HMCS ATHABASKAN
(WP78) British Forces Identity Certificate for ABAAS Paterson - with instructions on what to do if you become a POW (WP79) ABAAS Paterson, Hong Kong - 1950 (WP80) Bill Paterson's station card from HMCS ATHABASKAN (WP81) Certificate - Korean War service (WP82) Currency kept as a souvenir (WP83) HMCS ATHABASKAN - date unknown (WP84) HMCS ATHABASKAN 1969 Reunion certificate
(WP85) document commemorating some type of event that HMCS ATHABASKAN excelled in on 26 Mar 1951 while on her Korean War tour (WP86-WP89) Postcards of Sasebo, Japan 1950-51 (WP86) Centre Park overlooking Sasebo city (WP87) American built PX (WP88) Enjoyment centre (nightclub) at Sasebo, Japan (WP89) Sasebo habour and shipyard (WP90) Adak in the Aleutian Islands
(WP91-WP92) Adak in the Aleutian Islands - May 1951 (WP93) HMCS ATHABASKAN transiting the Yalu River, Korea - the ship's wake is visible in the bottom right of the photo (WP94) Hong Kong (WP95) Unknown carrier off Inchon, Korea (WP96) Aircraft flying past HMCS ATHABASKAN as she enters Sasebo, Japan (WP97) Sasebo, Japan
(WP98) Unidentified ATHABASKAN sailor at the Queen's Tavern, Hiroshima, Japan (WP99) HMCS SIOUX 225 - 1951 (WP100-WP101) Ice on HMCS ATHABASKAN just after a storm on the Yalu River, 20 degrees below (WP102) Ice on HMCS ATHABASKAN just after a storm on the Yalu River - looking down from the bridge (WP103) Hong Kong postcards
---
HMCS COWICHAN
(WP104-WP105) 4 American and 4 Canadian minesweepers conducting exercises - 1962. HMCS FORTUNE 151, HMCS JAMES BAY 152, HMCS COWICHAN 162 and HMCS MIRAMICHI 163 (WP106) HMCS COWICHAN flying her "Battle Flag" (WP107) Sweep Exercise - 1962 (WP108) Lots of kelp on COWICHAN's minesweeping gear - Sweep Exercise 1962 (WP109) Sweep Exercise 1962 - HMCS MIRAMICHI 163 off to starboard of HMCS COWICHAN (WP110) HMCS MIRAMICHI 163 flying her pirate flag on her jack staff
(WP111) Officers on HMCS COWICHAN - 1962 (WP112) unknown, Frampton and CERA W. Curry on HMCS COWICHAN (WP113) Engineers on HMCS COWICHAN - 1962 (WP114) Minesweeping squadron heading to Stockton, Ca - 1963 (WP115) HMCS COWICHAN's Paying-off crew - 1964
---
MACKENZIE
(WP116) HMCS MACKENZIE in Halifax - 1963 (WP117) HMCS MACKENZIE departing Esquimalt - 1965 (WP118) HMCS MACKENZIE - Maplespring Cruise 1967 certificate
---
DIGBY
(WP119) HMCS DIGBY (foreground) transiting the Panama Canal - 1954 (WP120) HMCS DIGBY (foreground) in the Miguel Locks, Panama Canal - 1954 (WP121) Jamaican Cop - 1954 (WP122) HMCS DIGBY alongside jetty in Jamaica - 1954 (WP123) Downtown Acapulco - 1954 (WP124) Yacht "El President" - Acapulco - 1954 (WP125) HMCS JONQUIERE (inboard), HMCS DIGBY (centre) and HMCS BROCKVILLE (outboard) alongside in Acapulco - 1954
(WP126) HMCS JONQUIERE 318 - 1954. Photo taken from HMCS DIGBY (WP127) HMCS JONQUIERE 318 laying a smoke screen. Photo taken from HMCS DIGBY (WP128) HMCS DIGBY 179 - 1954 (WP29) Partial crew of HMCS Digby 179 - 1954 (WP130) HMCS DIGBY - 1955 (WP131) Newspaper article on the former HMCS DIGBY awaiting a buyer - dated 1961. Webmaster's note: the report is a bit off on his facts as the photo he is using is taken sometime between 1953 and 1957, not when she was fresh off the builder's way in 1942.
---
ST LAURENT
(WP132) 3 Mess HMCS ST LAURENT - 1959 (WP133) HMCS ST LAURENT sailors ashore in Hong Kong - 1960
---
GRIFFON
(WP134-WP135) Mess Dinner HMCS GRIFFON 1952 (WP136-WP137) Mess dinner HMCS GRIFFON 1953 (WP138) Mess dinner / formal dance at HMCS GRIFFON 1953 (WP139-WP140) Invitation to HMCS GRIFFON's 20th Annual Chief and Petty Officers Mess Banquet - 1969
Death of the "Sweepers"
Memorial Service at HMCS GRIFFON 1964
---