---
HMCS CRUSADER R20 / 228
C - Class Destroyer
---
In Jan 1945, after a year's discussion, the British Admiralty agreed to lend the RCN a flotilla of "C" Class destroyers for use against the Japanese. The Pacific war ended, however, before any of the eight ships had been completed, and only two were transferred. The previous ships to bear their names, Crescent and CRUSADER, had been lost during the war as HMC Ships Fraser and Ottawa; this time they retained their names although the transfer was made permanent in 1951. Crescent and CRUSADER were virtually identical to Algonquin and Sioux, differing principally in having only one set of torpedo tubes and in being armed with 4.5-inch guns instead of 4.7-inch. Both ships were commissioned on the Clyde in 1945, Crescent on 10 Sep 1945 and CRUSADER on 15 Nov 1945. CRUSADER arrived at Esquimalt in Jan 1946, having made the journey via the Azores and the West Indies and was almost immediately paid off into reserve, a state in which she was to spend several years. After being brought out of reserve, CRUSADER carried out two tours of duty in the Korean theatre, the first between Jun 1952 and Jun 1953 (click here to read her operational report for this deployment), the second after the armistice, from Nov 1953 to Aug 1954. Reverting then to her former training role, she was paid off on 16 Jan 1960, at Halifax. She had earlier served as a test vehicle for a prototype VDS (variable depth sonar) outfit, a more permanent installation of which was made in Crescent in 1960. CRUSADER was sold for scrapping in 1963.
HMCS CRUSADER'S tours in Korea:
1st Tour: Departed Esquimalt: 25 May 1952 // Arrived Op Area: 21 Jun 52 // Departed Op Area: 18 Jun 53 / Arrived Esquimalt: 01 Jul 1953
2nd Tour: Departed Esquimalt: 18 Oct 1953 // Arrived Op Area: 20 Nov 53 // Departed Op Area: 15 Aug 54 // Arrived Esquimalt: 03 Sep 1954
---
RCN Memories: Haircuts or Chastity Belts
Photos and Documents Ship's company photos The Ship's Bell
HMCS CRUSADER 1952-1953 Korean Tour Crew List HMCS CRUSADER 1952-1953 Korean Tour - Operational Summary
---
Commanding Officers
---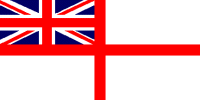 In memory of those who have crossed the bar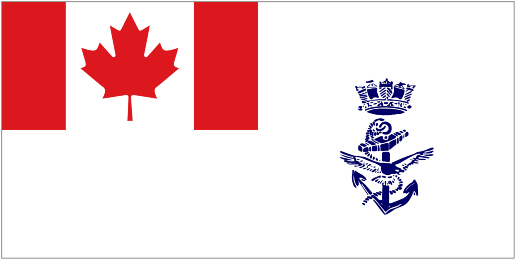 They shall not be forgotten
A
B
C
D
E
F
G
H
I
J
K
L
M
N
P
Q
R
S
T
V
W
---
Former Crew Members
SC52 = 1952-1953 Korean tour
---
Photos and Documents
---
(SH15) HMCS CRUSADER conducting full power trials, May 1952 - speed 36.9 knots. "We were the fastest destroyer at that time. One CO of the American Squadron asked our CO if we could keep up, and he said Yes and then some."
(SH16-S18) HMCS CRUSADER readies to depart "C" jetty, Esquimalt, for Korean theatre - 25 May 1952
(SH19) HMCS CRUSADER Daily orders for 04 Jul 1952 during Korean deployment
(SH20) L-R: Pinkus, McIsaac and Hlasny, on HMCS CRUSADER, Jul 1952
(SH21) Steve Hlasny (L) and John Parent, on HMCS CRUSADER, Jul 1952
(SH22) ABNQ Bill Jesney on HMCS CRUSADER
(SH23) AB Steve Hlasny by "X" gun, HMCS CRUSADER, 1952
(SH24) LS Lanky Inouye, HMCS CRUSADER, 1952
(SH25) Cliff Bulme (left) and Steve Hlasny, Yokosuka drydock, 1952
(SH26) Cliff Bulme, Yokosuka dry dock, 1952
(SH27) Unknown crew member, 8 mess, HMCS CRUSADER, 1952
(SH28) Steve Hlasny holding a 4.5" casing
(SH29) Dan McIsaac at AA gun mount, HMCS CRUSADER
(SH30) LS Norm Robins, HMCS CRUSADER
(SH31) AB Lorne Liesch, HMCS CRUSADER
(SH32) AB Cy McCauly, HMCS CRUSADER
(SH33) ABQM1 John Parent, HMCS CRUSADER
(SH34) P2QR Don Cole, HMCS CRUSADER
(SH35) Livingston and Dan McIsaac (right), HMCS CRUSADER
(SH36) ABNQ Keith Amy, HMCS CRUSADER
(SH37) HMCS CRUSADER in Yokosuka dry dock for repairs to her sonar dome after grounding
(SH38) 4.5-inch "X" gun, HMCS CRUSADER
(SH39) Catwalk on HMCS CRUSADER. The catwalk was used in heavy weather
(SH40) HMCS CRUSADER'S kisby ring at the brow
(SH41) R.O.K. gunboat coming alongside HMCS CRUSADER
(SH42) 13 captured North Korean prisoners - Simmons with cigarettes
(SH43) EM's Club, Yokahama, Japan, 01 Nov 1952 - (L-R) Norm Robins, George Jones, Steve Hlasny, Cliff Bulmer, Keith Amy
(SH44) "Albertans on Destroyer" - Clipping from Drumheller newspaper - AB Steve G. Hlasny and AB Daniel A. McIssac
(SH45) Steve Hlasny gets a haircut from PO1 Stoker Buchanan
(SH46) CRUSADER sailors - Kelbough and Wyber - 1952
(SH47) HMCS CRUSADER on night patrol off the west coast of Korean
(SH48) Mail being delivered to HMCS CRUSADER while she is on patrol - 1952
(SH49) HMCS CRUSADER doing 30 knots - 1952 - Photo taken from "X" Gun Deck
(SH50) A HMCS CRUSADER Christmas card - 1952
(SH51) HMCS CRUSADER fueling in the Yellow Sea. Note "Y" turret iced over
(SH52) HMCS CRUSADER, Boiler room - ABSM Kazmiruk, ABSM Cherwack, C2SM Hutchings - Korean tour
(SH53-SH57) Souvenirs from the 1952-1953 Korean tour
(SH58) HMCS CRUSADER jacket patch
(SH59-SH61) HMCS CRUSADER 228 - RCN photos
From the collection of Steve Hlasny, CPO2.LT
---
(BT01) HMCS CRUSADER arrives at Sasebo, Japan, 1953 (BT02) HMCS CRUSADER in dry dock at Sasebo, Japan, 1953 (BT03) HMCS CRUSADER'S decks awash in rough seas (BT04) Look astern from HMCS CRUSADER (BT05) Christmas onboard HMCS CRUSADER, Sasebo, Japan, 1953 (BT06) Jenny's Side Party, Hong Kong, 1954
(BT08) HMCS CRUSADER alongside Tokyo, Japan, 1954 (BT09) HMCS CRUSADER (foreground) alongside Tokyo, Japan, 1954 (BT07) HMCS CRUSADER 228 entering Tokyo Harbour, 1954
Comm Rates - HMCS CRUSADER 228
(BT10) Duffy McDougall (BT11) Harry Ruppel (BT12-BT13) Bob (Bud) Theriault - 1953 (BT14) Willie Wilson (BT15-BT16) John Budris
Comm Rates - HMCS CRUSADER 228
(BT17) Bennie Stipkala (BT18) Harry Ruppel (BT19) "The Gang" - Rear: Wilson; Front: Unknown, Yakabuski, Theriault, Duffy McDougal (BT20) Duffy McDougall, Bennie Stipkala, John Budris (BT21) Lyle Courtepatte (BT22) Yeoman Bill Haworth
Comm Rates - HMCS CRUSADER 228
(BT23) Jim Yakaboski (BT24) Comm Officer Lt French (BT25) Duffy McDougall, Bennie Stipkala, John Budris (BT26) John Budris
(BT27-BT29) HMCS CRUSADER in dry dock at Sasebo, Japan (BT30) R&R leave in Sasebo, Japan (BT31) no caption (BT32) Bob (Bud) Theriault outside the Mapleleaf Club, Tokyo, Japan (BT33) Shrine in Japan
(BT41) HMCS CAYUGA 218
(BT42) HMCS CAYUGA 218 conducting a personnel transfer with HMCS CRUSADER via jackstay (BT43) HMCS CAYUGA 218 (BT44-BT45) Depth charge exploding astern of HMCS CRUSADER
(BT50) HMCS New Glasgow 315 (BT51-BT53) Hula dancers greet HMCS CRUSADER in Hawaii on her return trip home (BT54) HMCS CRUSADER ship's company dance after her Korean War tour
From the collection of Robert (Bob) (Bud) Theriault, P1SG, RCN
Courtesy of Bob Theriault
---
---
HOME PAGE
SHIP INDEX
CONTACT