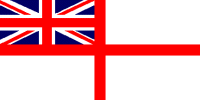 For Posterity's Sake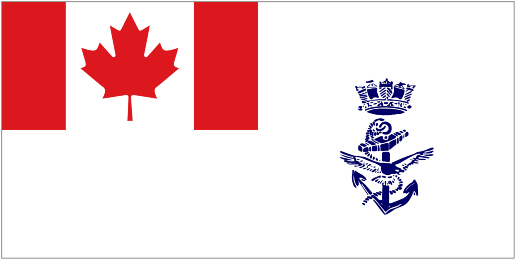 A Royal Canadian Navy Historical Project
In memory of those who have Crossed the Bar
Cox, Donald Elwood, C.D.

Chief Petty Officer 2nd Class, Engineer, RCN / C.A.F.

Died: 17 Dec 2013,
COX, Donald Elwood - Age 74, of Lower Sackville, passed away at home with his family by his side on December 17, 2013. Forever missed is a brother, a husband, a father and a papa. Born in Hanna, Ont., to the late Anne and William Cox; he was one of seven children and was predeceased by his brothers, William, James, Ken and sister, Dorothy; while survived by his brother, Len (Myrna) and sister, Marilyn (Wayne). It was in Halifax that he met his loving wife of 53 years, Sharon. Thankful for his love, guidance and support are his daughters, Paula, Kelly (Paul) and son, Donald (Leticia). He is greatly missed by his grandchildren, Alicia (Joe), Kaleigh, Chelsea, Jordan, Joshua, Cortney and great-granddaughter, Londyn. He joined the RCN, with his parent's permission, at the age of 17 and proudly served his country as a Marine Engineer for 29 years before joining St. John Naval Systems to work with the CPF Program, finally retiring in 1989. He always maintained close ties to his military past, remaining a member of both the CFB Halifax Chiefs and PO's Mess and Sackville Legion Calais Branch 162. While no longer sailing, he remained close to the water. He loved his time spent with Ralph, Kevin, Jeff and the other Jeff at Lake Ainslie during their official springtime Fishing Regatta. Fall brought many of the same friends together for hunting near Mt. Thom. Ironically both events may have included the occasion evening refreshment and a story of the one that got away. The stories varied depending on the storyteller. Though Don and Sharon spent many a "relaxing" summer at their trailer at Lake Charlotte surrounded by family and friends, he still remained full employed by the family as a ski-boat driver, a fishing guide, a trailer/boat/car mechanic, official fire-started and grandchild babysitter (he believed he saw the Teenage Mutant Ninja Turtles movie more times than any adult should). Don also spent a great deal of time near the frozen water of the ice rink watching his granddaughter Courtney play both ringette and hockey and when he could no longer attend in person, he continued to do so online. In fact he once said his greatest joy was to see all his grandchildren grow into adulthood and to be there to see it start again with the birth of his first great-grandchild. Cremation has taken place. Visitation will be held on Sunday, December 22 from 2-5 p.m. in Atlantic Funeral Home, 125 Sackville Dr. The funeral serviced will take place in the funeral home chapel on Monday, December 23rd at 11 a.m., Rev. Ross Bartlett officiating. Interment in Oakridge Memory Gardens. The family wishes to express their deepest gratitude to everyone from VON, Northwood, Palliative Care and Dr. Cloney, for all the wonderful care they gave in keeping Don at home. In lieu of flowers, donations may be made to the Heart and Stoke Foundation of Nova Scotia or The Lung Association Nova Scotia.
Ships served in: