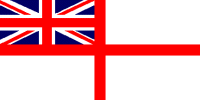 For Posterity's Sake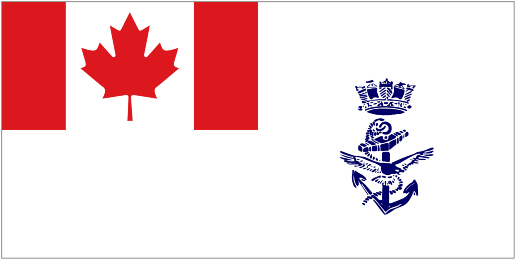 A Royal Canadian Navy Historical Project
In memory of those who have Crossed the Bar
Sir Charles Theodore Gunning

Lieutenant-Commander, O-29706, RCN / C.A.F.

Born: 19 Jun 1935, London, England

Died: 01 Jun 2020, Ottawa, Ontario
GUNNING, Sir Charles Theodore - It is with a great sense of loss that we announce the death of Charles Gunning at the age of 84, an Officer and a Gentleman. Challenged by Vascular Dementia, Lewy Body and Primary Progressive Aphasia for more than 10 years, he was peacefully released from this cruel disease on June 1, 2020.
He was predeceased by his mother, father, and two sisters, Marion and Elaine (Arnold Jones). He leaves, with many loving memories, his wife and partner, Linda, of 36 years, his daughter Caroline (Michael Roberts) and stepchildren, Fiona (Mark Schrader), William (Darla), Kate (Jim Crawford), David Martin (Veronica), a sister, Sautie, and seven brothers, John, Joseph, David (Claudette), Henry (Rokhaya), Bernard (Libby), Peter (Pauline), Simon, and his mother-in-law Mary. He will be sadly missed by seven beautiful granddaughters, Melanie and Kate Gunning, Amanda Schrader, Ella and Sylvia Roberts, and Lily and Ava Martin. Charles also cherished his many nieces and nephews and took delight in hearing about their many escapades.
Sir Charles was born in London, England, eventually inheriting the title of 9th Baronet of Eltham. He immigrated to Peace River, Alberta with his family in 1948 and entered Royal Roads Military College as a cadet in 1952, greatly influenced by his maternal grandfather, Admiral Hallett. He went on from there to serve for 28 years as an engineering officer in various Royal Canadian Navy submarines and in particular on the HMCS Ojibwa. Lieutenant Commander Gunning continued to provide submarine engineering expertise to the Canadian Navy as a consultant for another 30 years. His deep commitment to the principles of Commonwealth, and his desire to promote collaboration, cooperation and consensus, motivated the sharing of these beliefs through the leadership and mentoring of over 3,000 high school students who engaged in the yearly National Student Commonwealth Forum. His 30 years of organizing the Commonwealth Day Interfaith Service was yet another example of building bridges across various faith communities, emphasizing our common search for the good and appreciating the joys of diversity.
Sports were always a part of Charles' life - skiing, cycling, squash, tennis and soccer, but above all rugby - until knee damage and concussion suggested settling for the less painful pursuits of coaching and refereeing. He loved teaching squash and volunteering with the blind, but many friends will remember him most for his addiction to, and provision of, good smoked salmon prepared in the Danish tradition.
Memorial donations can be made to the Aphasia Centre of Ottawa, 2081 Merivale Road, Suite 300, Ottawa, Ontario K2G 1G9, helping families and clients understand and cope with the challenges of language and communication loss often associated with various forms of Dementia.
Our sincere thanks to the Transition Ward staff at the General Campus of the Ottawa Hospital (4 West) especially Nurses Lindsay and Wubetu and Dr. Paul Beamish and Dr. Sofia Ribchinsky for their honesty, kindness and gentle caring.
A Celebration of Charles' Life will be held at a later date in Beechwood Cemetery (Ottawa Citizen 06 Jun 2020)
Ships served in:
HMCS NADEN - Listed as a Cadet (E), RCN (seniority 12 Sep 1952) (Navy List Jan 1953)
HMCS ROYAL ROADS - Listed as a Cadet (E), RCN (seniority 12 Sep 1952) (Navy List Apr 1953)
HMCS NIOBE - Appointed to Niobe 01 Sep 1954 for Courses or Training with the RN as a Midshipman (E), RCN (Navy List Jan 1955). Appointed A/SLt (E), RCN (seniority 01 Jan 1956) (Navy List Jul 1956)
HMCS ONTARIO - Appointed to Ontario 03 Oct 1957 as a SLt (E), RCN (Navy List Jan 1958)
HMCS NIOBE - Appointed to Niobe 10 May 1958 for Courses or Training with the RN as a Lt (E), RCN (seniority 01 Apr 1958) (Navy List Jul 1958)
HMS PORPOISE
HMCS NIAGARA (Washington, USA) - Appointed to Niagara for Courses with the U.S.N. 29 Jun 1959 as a Lt (E), RCN (Navy List Jul 1959)
USS DIABLO
USS TUSK
NAVAL HEADQUARTERS OTTAWA - Appointed to NHQ Ottawa, Staff of Director of Submarine and Ship Production 07 May 1961 as a Lt (E), RCN (Navy List Oct 1961
HMCS GRILSE - Appointed to Grilse 17 Sep 1962 as a Lt (E), RCN (Navy List Oct 1962)
HMCS NIOBE - Appointed to Niobe, Training and Transient 04 Aug 1964 as a Lt (E), RCN (Navy List Oct 1964). Appointed LCdr (E), RCN (seniority 01 Jan 1965) (Navy List Apr 1965)
HMCS OJIBWA - Appointed to Ojibwa 04 Aug 1964 as a LCdr (E), RCN (Navy List Oct 1965). Commissioning crew as LCdr (E), Engineering Officer
---